Victoria Plum discount codes for October 2021
Save cash with these 30 Victoria Plum discount codes!
Victoria Plum Codes you might have missed
Most Popular Victoria Plum Codes & Discounts
Offer Description
Expires
Discount Type
Exclusive 10% Discount Plus 70% off the Autumn Sale
Up to 60% off Counter-top Basins
Get up to 50% off Selected Freestanding Bath Suites
Get up to 30% off Selected Basin and Bath Tap Packs
Enjoy up to 25% off Selected Traditional Basins and Bath Mixers
Hints & Tips
In the trade? Create a trade account at Victoria Plum and enjoy a host of benefits. Register today and you'll get 15% off your first two orders when you spend £500 or more. You'll also get a guaranteed discount on every order, free returns and next-day replacement service, and qualified technical support.
Sign up to the Victoria Plum newsletter and receive £20 off your first order with a minimum spend of £349. You'll also get exclusive deals and promotions sent straight to your inbox, as well as top tips and advice on creating your dream bathroom.
Order or download your free Victoria Plum catalogue and enjoy leafing through dozens of beautiful designs at your leisure. Head to the homepage to check for big sales and key offers. Then, head over to the offers section of the site to see all the discounts in one place, including up to 40% off last chance to buy products. Standard delivery is completely free with Victoria Plum, so you don't need to worry about surprise extra costs when you're ordering your new suite.
---
FAQs
How can I get a Victoria Plum discount code?
The best way to get the latest Victoria Plum promo codes is to check back right here. We'll bring you all the deals, sales and promotions as they happen, so you can make savings when you shop.
Does Victoria Plum have a showroom?
No. To keep costs low for customers, Victoria Plum doesn't have a showroom or store you can visit. Instead, browse the website or order a free copy of their catalogue to see their suites styled up.
Does Victoria Plum do an NHS discount?
Yes, they do! You can get 10% off your order if you're a healthcare worker – head to the Victoria Plum website to find out more.
Does Victoria Plum offer a price match?
Yes. They regularly check their prices against other online bathroom retailers, but if you find a like-for-like product cheaper elsewhere, they'll do their best to match it. All you need to do is drop them an email quoting 'Price match'. Check the website for conditions and exclusions.
What are Victoria Plum's delivery options?
Victoria Plum offers a range of delivery options to suit your needs. Standard delivery costs from £9.99 for orders up to £299, and is FREE for orders over £299. Alternatively, opt for premium delivery to your room of choice for from £9.99 (for orders over £299), or choose express or next-day delivery for speed.
Does Victoria Plum offer free returns?
Yes! You can return a product for free within 14 days of receiving your item. Victoria Plum also offers exchanges up to 365 days after delivery, along with free collection for exchanged products within 14 days of delivery.
---
How do you use a Victoria Plum voucher code?
1. Check the terms and conditions of your Victoria Plum voucher code and make sure they match your order.
2. Click the orange 'Get code' button and copy the code if required.
3. Head to the Victoria Plum website. It should have opened in a new tab or window, but if not, just click the link.
4. Add everything you need to your basket, then head to the checkout to review your order.
5. Find the 'Voucher code' box and enter your code, then click 'Apply'.
6. Complete your order and get ready for your brand new bathroom!
---
Design your dream bathroom for free
Despite their size, bathrooms can be the hardest room in the house to design. In fact, their size has a lot to do with that. For such a small room, there's a lot to fit in, and juggling measurements can be tricky. It's why so many people prefer to get an expert in to do the thinking (and the maths) for them. And it's also why Victoria Plum offer a free design service, plus accredited installation – because they want to make your life that little bit easier. And so do we – so make sure you use a Victoria Plum discount code from our selection when you shop for serious savings.
So, what is the free design service, we hear you ask? Victoria Plum's team of experts are qualified in design and service and ready to help you out. You'll work with the specialist team to design your dream space, with absolutely no obligation to buy. If you do decide to go ahead, you'll get a complete end-to-end service, so you won't have to deal with multiple tradespeople – instead, a single point of contact will manage the entire process for you. You'll also have your bathroom installed to British Institute of Kitchen, Bedroom & Bathroom Installation (BiKBBi) standards, so you know you're getting quality. There's also a two-year installation guarantee, so you get peace of mind.
If you're not sure where to start with your bathroom, why not give Victoria Plum's design service a try? They could suggest ideas you've never thought of, and if you decide to go through with it, it'll be a stress-free experience. Enquire today – and have your Victoria Plum voucher code on hand to make your money go further.
---
Get true luxury with an en suite
Once reserved for the wealthiest households, en suites are becoming increasingly popular. And no wonder: they're convenient, offer more space to get ready in the morning, and can be a respite from a busy life. If you've inherited an en suite with your new house, or are renovating to add one in, we've got some ideas to make yours a place of luxury. That doesn't mean you have to pay luxury prices, though – instead, shop with a Victoria Plum promo code and get quality for less.
First, think about what you want from your en suite. If you have a family bathroom with a shower, for example, you might want to reserve your en suite for a luxurious bath instead. Or perhaps you need the extra shower to make the morning rush a little easier? Likewise, having two sinks can make getting ready at the same time as your partner smoother.
An en suite is the perfect place to go bold with your scheme, since it's a small space that fewer people will see. If you've been longing for pink tiles, a patterned floor or statement wallpaper, for example, this is the time to try it out. As long as your decor choice is waterproofed, you're good to go!
However you see yourself using your en suite, you can lessen the cost by using a Victoria Plum discount code. That way, you'll be able to spend a little more investing in those finishing touches that'll make the room feel special – after all, this is your sanctuary. Enjoy!
After a stint writing for true life titles, Ellen made her venture into the world of interiors in 2017 on Real Homes magazine. Now deputy editor, she's always taking inspiration from Real Homes' clever tips and tricks for renters, and has a special interest in sustainability in the home.
Rate Victoria Plum Discount Codes
4 ratings with the average rating of 2.5 out of 5 stars.
About Victoria Plum
For great bathrooms at even better prices, look no further than Victoria Plum. The online bathroom store knows that a bathroom is much more than just a room – it's a sanctuary away from the hustle and bustle of life. And, occasionally, a place to lock yourself away from the partner/kids/housemate (delete as appropriate). Victoria Plum have been transforming bathrooms across the UK for less for over 20 years, and have helped over two million customers in that time. Fancy joining them? Use a Victoria Plum discount code to save on your new look.Because they don't have expensive stores or showrooms, Victoria Plum can pass their savings straight onto you, the customer. You'll find everything you need for a bathroom makeover on their site, from bathroom suites to wall and floor tiles and accessories. Head over there now to explore – and don't forget your Victoria Plum promo code for big savings.
Written By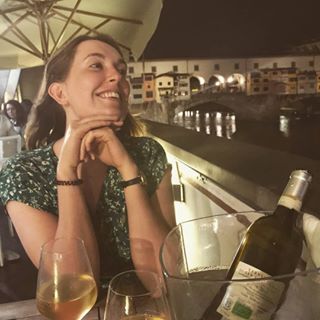 Ellen Finch
Deputy editor
After a stint writing for true life titles, Ellen made her venture into the world of interiors in 2017 on Real Homes magazine. Now deputy editor, she's always taking inspiration from Real Homes' clever tips and tricks for renters, and has a special interest in sustainability in the home.
Victoria Plum Offers Summary
1 live codes
7 live deals
22 live sales
Top saving 70% OFF
Last updated Fri, 22 Oct 2021