Travis Perkins discount codes for January 2022
Save cash on building materials with these 4 Travis Perkins voucher codes
Hints & Tips
The Travis Perkins stock extends to thousands of items, and covers building materials, doors, windows & joinery, heating, plumbing, gardens & landscaping as well as kitchens, bathrooms and high quality sustainably sourced timber products. It also offers a cutting service for the timber.
Work full time in the building business and looking for more benefits and special offers? Open a trade professional account with Travis Perkins and receive discounts on the products you buy most of. You'll also get free branch delivery, as well as access to bulk buy deals and to Benchmarx and Tool Hire.
If you need a particular tool for just one job, Travis Perkins also hires out tools, plant & equipment, including excavators, grab lorries, dumpers, lifts and scaffolding towers, cutters, grinders, sanders, mixers, lighting, steel props and pumps. There is also advice, safety training and demonstrations of how to use them.
---
FAQs
How much is delivery from Travis Perkins ?
In the case of non-trade account holders, it will be £12 for orders under £150 and free for orders over. For courier delivery, it is £5 for orders under £25 and free for orders over. Large courier deliver items will cost £35 for orders under £250 and will be free for orders over.
What are the delivery charges for trade account customers?
A trade account customer will get free delivery from branch. If it is sent by courier it is £5 for orders under £25 and free for orders over. For large items delivered by courier it will cost £25 for orders under £250 and free for orders over.
Do Travis Perkins do click and collect?
To save time when purchasing a product or products, you can order it all online, and they will be ready for collection in an hour. You will receive a text to confirm they are available. If they aren't collected within five working days, the order will be cancelled.
Is there a skip hire service through Travis Perkins?
Yes, this is a new service and includes a selection of sizes – from four yards to 12 yards – which are easy to book with quick delivery.
Are special offers available from Travis Perkins?
Watch out for the Big Trade Deals drop down which has a selection of products at competitive prices, whether it's postcrete, brick slips, paint or work clothing. You can also find clearance items for sale. And watch out for voucher codes that you can use to get money off your purchase.
Can I get deals on bulk orders for a big project?
It may be possible, depending on the materials you require. Contact your local branch about your building project and provide a brief description of it in the 'Additional Information' section when you request a quote online.
How do I get in touch with Travis Perkins?
It is best to reach out to your local branch. If you look up the store locator on the website, it will give details of where the nearest Travis Perkins is to you, complete with address and phone number.
---
How do I use a Travis Perkins voucher code?
1. Choose the items you want and add to your Travis Perkins basket.
2. When you click through to the checkout, beneath the total you will a plus symbol marked Add promo code.
3. Click on it and then type or cut and paste the code you want to use into the box.
4. Once you are sure the discount has gone through, proceed to payment.
---
Create a dream kitchen
When it comes to the most popular home improvements, updating the kitchen comes high on the list. It can be as simple as refreshing the paint or the back splash, or a total revamp – removing all the worn out old units and replacing them with creative storage solutions, doors and drawers that don't stick or jam and work surfaces that aren't worn and peeling.
Travis Perkins offers an edited choice of flatpack kitchens, including the sleek handleless Madison in brilliant white or the value-led Dakota in stylish matt white. If you prefer a little more detail, the Ohio is a Shaker-influenced kitchen which comes in a light cream. For a minimalist feel, the Orlando is available in a smooth and glossy white or on-trend grey.
Worktops include affordable laminates, made-to measure granites, quartzes, Corian or Silestone, or solid wood worktops for a natural touch. Mix things up by laying one surface to work on and contrast with a different worktop on the island or breakfast bar. For an eco-conscious option, try Apollo Recyled Glass, which is an engineered stone made from 70 per cent recycled crushed glass mixed with powdered quartz and polymer resin.
You can also upgrade your appliances with hobs, ovens and white goods to suit every pocket, from the keenly priced Neue to the big-name brands like Candy, Bosch and Neff.
However big or small your plans are for your new look kitchen, snap up everything you'll need to make it happen at Travis Perkins, and make a saving using a discount code.
---
Keep control of your project budget
Having an architect drawing up the plans is just the first step in a project. It is a chance to see your dreams take shape on a paper, but then comes the hard reality of seeing what it will take to achieve this vision.
Travis Perkins can step in to help with an estimating service that can help you to nail down the budget and to keep control of it throughout the build. The estimating team can supply a competitively priced list of materials and labour for your project, based on your architect's drawings. This estimate can be reviewed and amended within local branches, where they can provide quotations and assist with obtaining specialist materials,
With an extensive range of products all under one roof, it cuts out time spent sourcing items. Travis Perkins can supply timber and building materials, kitchens, bathrooms, heating, plumbing, electrical, tiling, painting & decorating, landscape and fencing, and renewable products. They can also hire out all the tools and equipment necessary to complete the job.
In order to put together a thorough estimate, the team would need a full set of drawings to scale showing the elevations, the floor plans, any special design or material specifications and a cross section showing a skeleton view of all levels and heights for construction through the building and ground level. Prices for an estimate start from £84 incl VAT for a single-storey extension. Before requesting one, you can put forward any questions regarding the service or outline by emailing askestimating @travisperkins.co.uk. Or you can call the estimating team on 01604 682709 and discuss it with them.
Alison is Assistant Editor on Real Homes magazine. She previously worked on national newspapers, in later years as a film critic and has also written on property, fashion and lifestyle. Having recently purchased a Victorian property in severe need of some updating, much of her time is spent solving the usual issues renovators encounter.
Rate Travis Perkins Discount Codes
About Travis Perkins
Now is the season to check out Travis Perkins if your thoughts are turning to DIY, or even something more ambitious in scale. This timber and builders merchant is one of the biggest suppliers of materials, tools, plant and equipment to the building and construction industry. They are the go-to when it comes to home and garden renovations and transformations, or even building your own home from the foundations up.Incredibly, the company's history stretches back to 1797, when the Benjamin Ingram company of joiners and carpenters was founded at Beech Street in London. It merged with Perkins in 1850 to become Ingram Perkins. There were a number of other mergers and name changes, including with Travis & Arnold in 1988, which is when it was renamed Travis Perkins. Its successful acquisition of other companies has led to it becoming a major player in building supplies with 560 branches and 300 tool-hire outlets, providing thousands of product lines to trade professionals and self-builders. So if you have plans to tackle a project or even a dream build in the new year, shop at Travis Perkins, where you could score a saving with a discount code.
Written by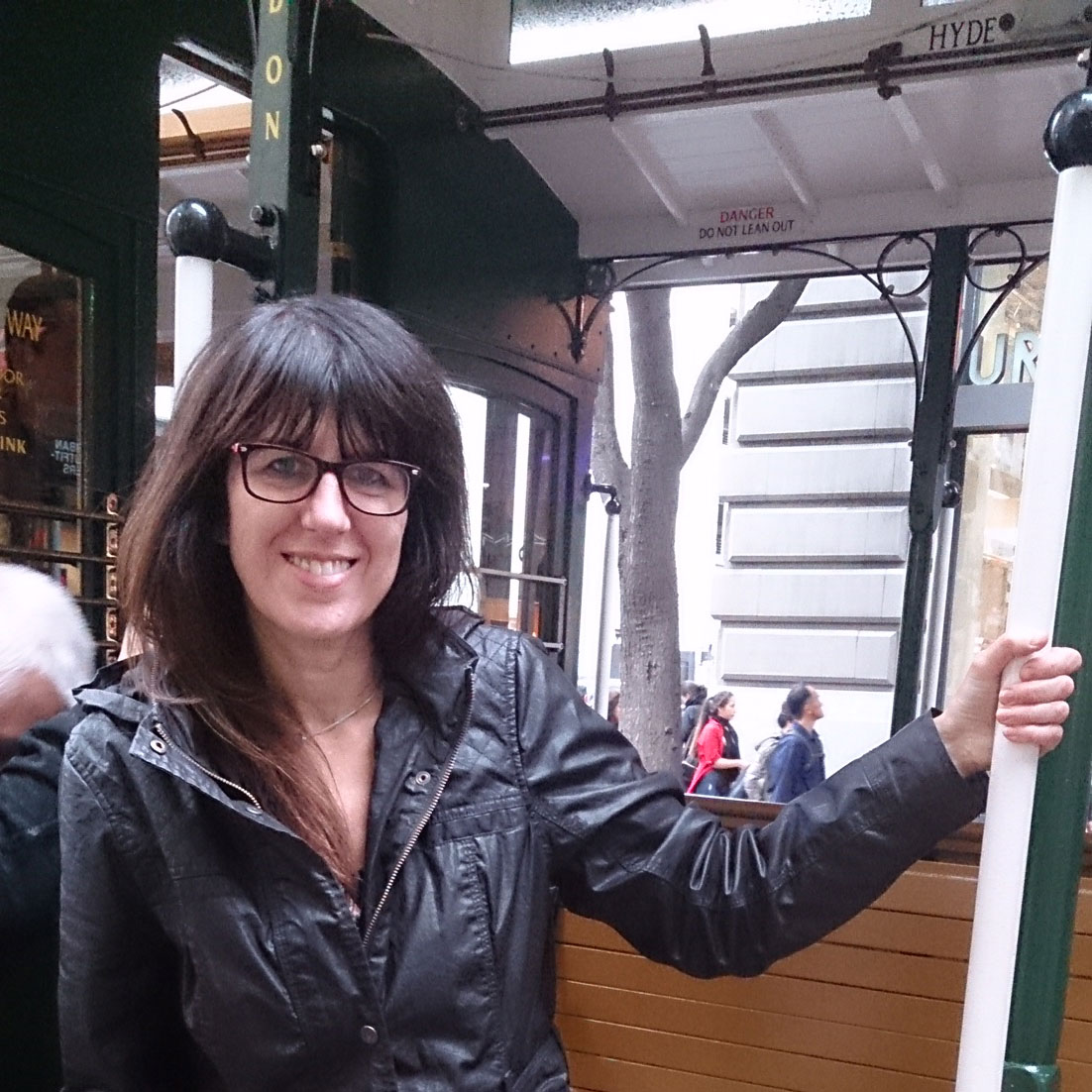 Alison Jones
Assistant Editor
Alison is Assistant Editor on Real Homes magazine. She previously worked on national newspapers, in later years as a film critic and has also written on property, fashion and lifestyle. Having recently purchased a Victorian property in severe need of some updating, much of her time is spent solving the usual issues renovators encounter.