Thompson & Morgan discount codes for January 2022
Save cash on garden treats with 0 Thompson & Morgan voucher codes
Hints & Tips
Thompson & Morgan is famous for its catalogues. It was founded on mail order back when customers had to rely on descriptions of the seeds rather than glossy images of what the plants would look like once sown and grown. The catalogues are produced at different times of the year and cover different categories. For instance, on the website you can currently download the autumn, the Christmas, the seed and the fruit and vegetable catalogues. They are full of inspiration as well as ways to order.
Sign up to become a member of Thompson & Morgan's online gardening club and you will find lots of fantastic offers including money off every order placed online, vouchers for joining and exclusive, members only deals with access to special offers and new variety previews. There are also gardening tips so you can stay on top of what you should be doing (and when). Membership costs just £10 for a year. For details, go to thompson-morgan.com/membership-signup
Seeds are good for business. If you are growing plants for resale, the Direct2grower division supplies a large range of seeds and British-grown plug plants to commercial growers and seed wholesalers. If you want a great promotional gimmick, Thompson & Morgan's can create customised packets of specially selected seeds. They are eco-friendly – with a long shelf life, and lightweight for posting. Just click on promoflowers.com for more details. Personalised seed packets also make delightful, and environmentally friendly, wedding favours.
---
FAQs
Where do I get a Thompson & Morgan catalogue?
It is possible to download a catalogue from the website. If you prefer to have a physical one, there is an order form on the website.
Does Thompson & Morgan just sell seeds?
It has an award-winning selection of seeds, but also does bulbs, seed potatoes, onions and garlic sets, soft fruit and fruit trees. And it sells a range of gardening supplies and furniture.
How much is delivery?
Orders for packets of seeds will cost £2.99. Orders that include other products will have a delivery charge of £4.99. If there is a mix of seed packets and other products, a maximum delivery charge of £6.99 will apply regardless of the number of items ordered. There will be a higher delivery charge for larger items, which will be displayed in the shopping basket.
How long will delivery take?
Seeds and gardening equipment will normally be delivered within seven working days (however, there are delays of around two weeks on some items). Plants, bulbs, potatoes etc will be delivered at the appropriate time for planting, which will be stated on the product page or in the order acknowledgement.
Is there next day delivery?
There is for Happy Beaks bird food or feeders. If the order is placed online before 3pm Monday to Friday, it will be delivered the next working day. Orders on Saturday and Sunday will be despatched on Monday and delivered on Tuesday.
How do I get in touch with Thompson & Morgan?
You can do it via the website, by calling the customer care number on 0333 400 0033 or emailing ccare@thompson-morgan.com. To buy seeds, call the sales order number on 0844 573 1818. You can also write to the company at Customer Care, Thompson & Morgan, Poplar Lane, Ipswich, Suffolk, IP8 3BU.
---
How do I use a Thompson & Morgan voucher code?
1. Make your gardening choices, whether it's seeds, bulbs, plants or gardening equipment.
2. Select the voucher code deal of your choice and cut it ready for pasting.

3. Go to the shopping basket and look for the boxes marked 'Do you have a voucher code?' and 'Do you have promotion key code?'
4. Type or paste your code in the appropriate box and click apply.
5. Make sure the discount has been applied.
6. Proceed with your purchase.
---
A gift that grows
If you are looking for the perfect present, why not pick the gift that keeps on growing. Plants are good for the home as well as the garden. Indoors they are a mood booster, they reduce stress, increase creativity and eliminate pollutants from the air. Outside they are a feast for the senses, whether that's the sight of the colourful blooms, the smell of fragrant flowers or the taste of of produce you have grown yourself.
For someone who likes to fill vases full of fresh flowers, the Blooming Bouquet Cut Flower Growing Kit (£19.49) contains mixed packets of seeds and everything needed to grow a beautiful bunch. If they are a keen chef who enjoys having fresh ingredients to hand, the Herb Garden Growing Kit (£13.99) has starter pots and packets of rocket, basil, parsley, coriander and garlic chive for them to grow their own.
Hyacinths are a popular gift at Christmas, even if at that stage they might be nothing but a bare looking bulb in some earth. However, they are packed with promise. Give them a month or so and they will have surged upwards and bloomed in a profusion of colour and will be filling spring rooms with a heady scent. The best thing is, once they are finished beautifying your home, they can be planted outside and will reflower each spring. Thompson & Morgan potted hyacinths start from just £8.99 for the White Pearl.
And for a real festive feel, get a cactus! Succulents may not seem particularly seasonal, but the Christmas cactus is at its best in the bleak midwinter. The delicate, dainty flowers burst into life on the end of each stem and look like a fabulous firework. The plants are easy to care for and very forgiving if you accidentally neglect them, so even a novice gardener can't go wrong, and they last for years. Give them a gift they won't forget, and treat yourself to a saving by buying with a discount code.
---
Relax in style in the garden
Gardens have evolved to become extra living spaces over the years, and we are able to do everything in them that we can do indoors – whether that's cooking, eating, drinking or simply relaxing in front of a movie.
Thompson & Morgan does a fine selection of furniture to get the best out of sunny days. If you want to make the most of a corner for lounging, the Firenze five-section rattan daybed in dark grey is an adaptable modular sofa set (£539.99). It can be moved apart to make two chairs, two stools and a table, or pushed together to form one large daybed. The set includes a full set of seat cushions and three scatter cushions for maximum comfort.
For a smaller terrace, the Idooka rattan bistro set (£229.99) is a more compact and contemporary design with weather resistant PE rattan seats on steel hairpin legs. The small glass topped table is just the right size for your morning coffee or some summer cocktails.
Adirondack chairs are becoming a garden must-have. This laidback wooden lounger offers cradled support to relax into. The wooden Adirondack chair in Chinese Fir is a bargain at £69.99 – why not get two?
Alison is Assistant Editor on Real Homes magazine. She previously worked on national newspapers, in later years as a film critic and has also written on property, fashion and lifestyle. Having recently purchased a Victorian property in severe need of some updating, much of her time is spent solving the usual issues renovators encounter.
Rate Thompson & Morgan Discount Codes
About Thompson & Morgan
Thompson & Morgan knows that creating a beautiful garden is as much about planning as it is about planting. It is deciding what flower, fruit and vegetable will thrive and where, careful cultivation and picking or pruning to get the best out of every bloom. Thompson & Morgan is the expert in gardening, having published its first seed catalogue back in 1855. It is now the the UK's largest mail order seed and plant company. It also sells across the world through its international website and also sells its popular seed range through garden centres.The seeds for the company were actually sown behind a baker's shop in Ipswich, where the small garden was tended by the baker's son, William Thompson. Stricken by ill health, he began studying botany, and became known as the 'baker botanist'. His skills led to him opening not one but three nurseries in Ipswich, and to publish his own magazine, The English Flower Garden. A partnership with businessman John Morgan was the beginning of Thompson & Morgan becoming the UK's greatest seed firm. Whether you have green fingers or are a novice planter, Thompson & Morgan has everything you need to get your garden growing, and you can get money off products with a promo code.
Written by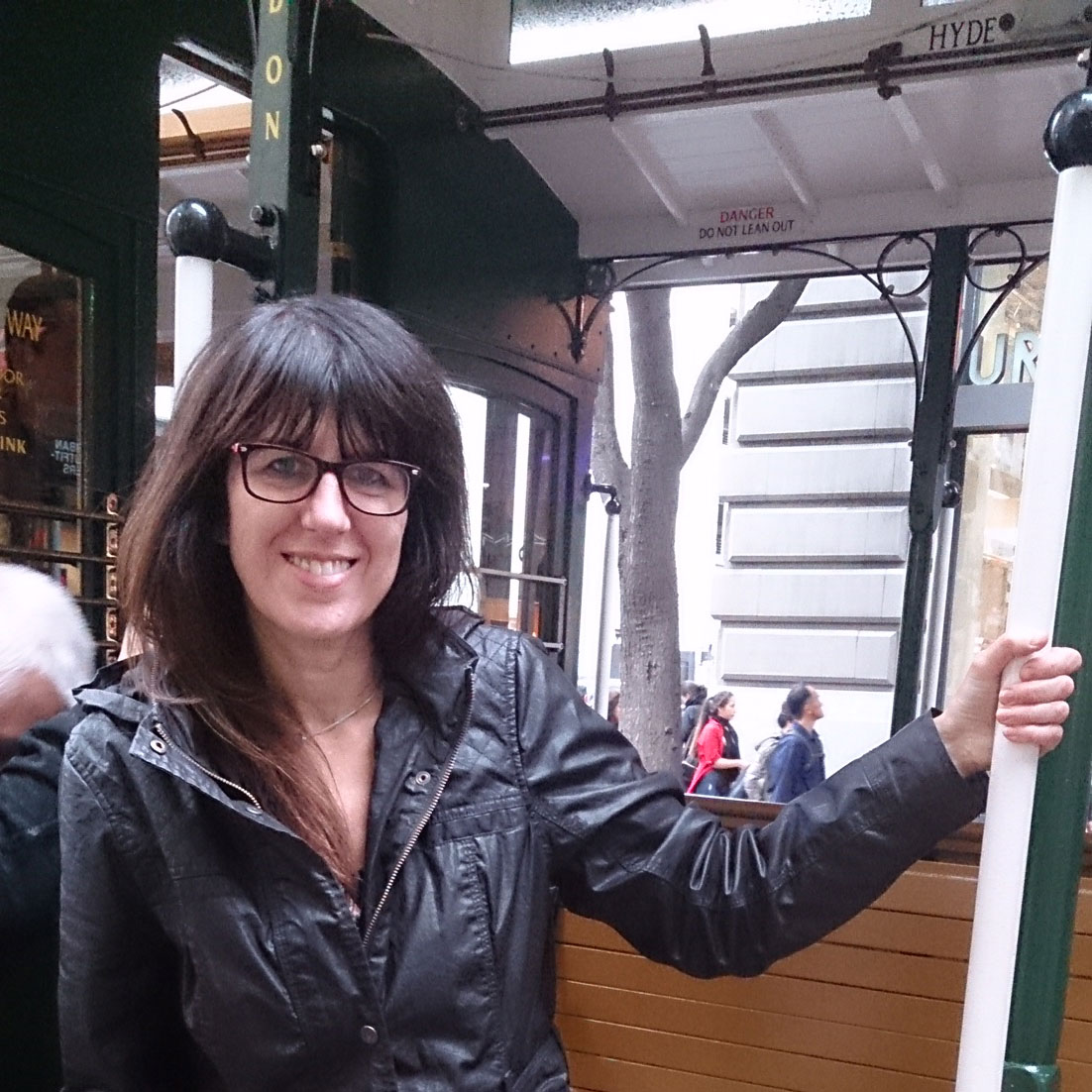 Alison Jones
Assistant Editor
Alison is Assistant Editor on Real Homes magazine. She previously worked on national newspapers, in later years as a film critic and has also written on property, fashion and lifestyle. Having recently purchased a Victorian property in severe need of some updating, much of her time is spent solving the usual issues renovators encounter.