The Entertainer discount codes for October 2021
Save cash with these 17 The Entertainer discount codes!
Hints & Tips
If you're looking to treat the kids on a budget, The Entertainer's offer section is the place to go. There you'll find all the latest deals on toys and games, many with more than 50% off. And of course, we'll bring you all the latest The Entertainer discount codes here, too – so there's more than one way to save!
Sign up the The Entertainer's mailing list to receive emails with special offers, new toys and voucher codes. It's one of the easiest ways to get all the latest offers and promotions, sent straight to your inbox.
Stuck on what to buy your little one? Try The Entertainer's Present Finder tool. You can filter by age and budget to reveal hundreds of perfectly-suited presents. And if you still can't decide? Buy them a gift card instead so they can choose themselves.
Orders over £20 immediately qualify for free delivery, and if it's less? You still get free Click & Collect!
---
FAQs
How do I get a The Entertainer discount code?
The best way to get the latest voucher codes is to keep an eye on our page. We'll be posting all the best deals and offers so you can save money on your order.
Does The Entertainer do free delivery?
Standard delivery is free on orders of £20 or more. If your purchase is under £20, delivery costs £3.99. Standard delivery takes two to four days. Need your order quicker? You can pay for Express Delivery for £5.99, or opt for free Click & Collect.
When is The Entertainer sale?
The Entertainer has several sales per year, with amazing discounts on popular toys. Keep up to date with the latest right here.
What is The Entertainer's returns policy?
Not satisfied with your item? You can return products within 28 days of purchase for a full refund, providing all packaging is intact and you have proof of purchase. Sadly, returns aren't free: you'll need to pay the return postage costs.
Does The Entertainer price match?
The Entertainer doesn't have an ongoing price match scheme, but it has previously offered a Lowest Price Guarantee around Christmas. Check back on our page to see all the latest deals.
Does The Entertainer do student discount?
The Entertainer doesn't currently offer a student discount, but we'll let you know if they bring one in in future.
---
How do you use a The Entertainer discount code?
1. Check the terms and conditions of The Entertainer promo code and make sure they match what's in your order.
2. Click the orange 'Get code' button and copy the code if required.
3. Head to The Entertainer's website. It should have opened in a new tab or window, but if not, just click the link.
4. Stock up your basket with toys and games, then head to the checkout via the basket in the top right corner.
5. Find the box that says 'Enter promo code' underneath your basket items and type in your code, then click 'Apply'.
6. Make your payment and await the arrival of your new items!
---
Fun for all the family
When's the last time you hosted a family games night? It's the perfect way to get together and enjoy an evening of fun and entertainment. And the occasional argument, of course – after all, what's a games night without a little disagreement?
At The Entertainer, you'll find board games and jigsaws to suit every kind of family. If you're a creative lot, you can't beat Pictionary – the game that sees you draw and guess your way to winning. Prefer something handy? How about racing to construct the tallest, biggest, best marble run with Marble Rally? Or if mind games are more your think, start the kids early with Junior Scrabble.
The Entertainer stocks all the classics, from Monopoly to Snakes &Ladders, as well as a whole host of new games to boot. Fancy playing your favourite TV game show from the comfort of your front room? From Family Fortunes to Mr & Mrs, you can be the star of your own show. There's also games based on your favourite films and box sets, from Toy Story to Friends. And after a raucous, fun-filled night, if you're after a bit of peace and quiet, find tranquillity in a jigsaw.
Whatever you choose, there's a The Entertainer promo code to help you create your perfect games night for less. And while we can't help with the drinks and snacks, we can pretty much guarantee that pizza and popcorn will go down well. Great food and a night of entertainment for less? It's a winner!
---
Unleash their creative side
Kids have the wildest imaginations. One minute, they're climbing up on the sofa in a game of The Floor is Lava; the next, they're creating imaginary worlds with nothing but a couple of dolls or action figures for company. From bizarre stories to hilarious drawings, they're a well of creativity. So it's only right that we should encourage them to lean into their artistic skills in as fun a way as possible.
That's where The Entertainer comes in. It's chock full of ideas for arts and creative play, from magnetic drawing boards to everyone's favourite Play-Doh. If your child loves constructing worlds from their imagination, help them create it in real life with dough or sand modelling. With a The Entertainer voucher code, you'll be able to save cash on your purchase, so you can help them build their world for less.
Do their interests lie more in colouring pencils and paints? Help them express their creativity with a range of art sets from The Entertainer. Colouring books and a stack of fresh new pencils can keep them entertained for hours, while an easel will make them feel like a pro.
From craft sets to jewellery and fake food makers, there's something to indulge every child's special skills. If you want to help your little one develop their imagination, The Entertainer is the place to start. And don't forget to use a The Entertainer discount code to save on your order – because child's play shouldn't cost a fortune.
After a stint writing for true life titles, Ellen made her venture into the world of interiors in 2017 on Real Homes magazine. Now deputy editor, she's always taking inspiration from Real Homes' clever tips and tricks for renters, and has a special interest in sustainability in the home.
Rate The Entertainer Discount Codes
About The Entertainer
Make your child's day with a treat from The Entertainer. The UK's biggest independent toy retailer, it's been bringing joy to children all over the country for 40 years. From Star Wars Lego to Paw Patrol, it's the go-to for toys and games suitable for all ages. And that includes adults – because, let's be honest, Lego is just as fun to play now as it was when you were a kid. By shopping with a The Entertainer discount code, you can get more for your money and save on top brands. There's tons of toys to choose from, so you're sure to please the pickiest of kids. And with Christmas coming up, it's never too early to start stocking up on the gifts that are sure to make their day. Whatever you're looking for, find it at The Entertainer – and shop with one of our voucher codes to save.
Written By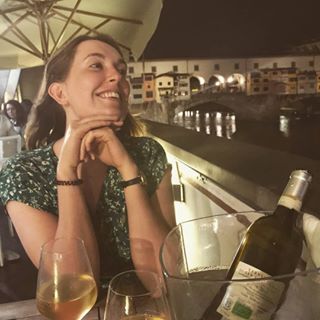 Ellen Finch
Deputy editor
After a stint writing for true life titles, Ellen made her venture into the world of interiors in 2017 on Real Homes magazine. Now deputy editor, she's always taking inspiration from Real Homes' clever tips and tricks for renters, and has a special interest in sustainability in the home.