Soak & Sleep discount codes for October 2021
Have sweet dreams saving big bucks with these 10 Soak & Sleep discount codes!
Soak & Sleep Codes you might have missed
Most Popular Soak & Sleep Codes & Discounts
Offer Description
Expires
Discount Type
Pick up Sale Items for up to 10% Extra off
Sign up to the Newsletter and Receive 15% off Your First Order Over £85
Sign up to the Newsletter and Receive 20% off Your First Order Over £130
Spend Over £60 and Enjoy Free UK Delivery
Shop Naturally Wonderful 100% New Zealand Mitchell Wool Duvets from Only £31.50
Hints & Tips
If you are tired of family swiping your sheets, towels, your best bathrobe or your silkiest Egyptian cotton pillow cases, get your name on it! Soak&Sleep offers a personalisation service so you can get your bedding and towels monogrammed. You can have up to 12 characters and choose from a selection of fonts and colours for just £5.95. The customised items also make great gifts and wedding presents. Use a voucher code to buy bedroom and bathroom items to personalise and treat yourself or your loved ones.
Soak&Sleep is always comparing prices with both high street and online retailers to make sure they are offering the best deals. But if you find the same item cheaper elsewhere, they promise to match it. And if you have already bought it and then find a lower price for an equivalent product within a month of your purchase, they'll refund the difference – which seems pretty generous to us.
There isn't a one-size-fits-all solution to getting a good night's rest. Comfort is a very personal thing, and Soak & Sleep's buying guides look deep into what will suit you, with pillow suggestions for the way you sleep, whether its on your front, side or back, the degree of firmness for your *ahem* age and the benefits of different materials and fillings.
---
FAQs
Are there any Soak & Sleep stores?
Soak&Sleep is an online store and doesn't have any physical shops. However, there are occasional pop ups when you can go and browse some of the stock. For details of where and when the pop ups will happen, contact the customer service department on 01483 616 616

Are there regular offers?
Yes, you can make savings using voucher codes with limited time only deals on a range of products – watch out for offer details at the top of the website. There are also money off combination buys, and there is a clearance section with discounts on discontinued stock.
Does Soak & Sleep offer free delivery?
If your order comes to more than £60, you will get it delivered free in the UK, and that includes mattresses and furniture. Standard delivery on orders under £60 will cost £4.95 and take three to four days.
Can I request a quicker delivery?
There is a next working day DHL delivery service on orders placed before 4pm. It costs £7.95 whether it is under or over £60. If you place the order after 4pm on Friday, delivery will be by the following Tuesday.
How easy are returns?
If you decide you don't love an item, there is an extremely generous 365 day returns policy. Yes, that's right, you have a whole year to send it back and get a refund – so long as it is unused, unwashed and in its original packaging.
Is there a charge for returns?
If you use Collect+, returns from mainland UK will be free. If the order you are returning is too big to send by Collect+, contact info@soakandsleep.com and they'll help you find a way to get your return back. In the case of non-faulty mattress or furniture returns, there will be a cost of £45.
---
How to use Soak&Sleep discount codes
Find the code you want to use on the website on the promotions and offers page, in a promo bar at the top of the site or in an email.

Check the T&Cs – some promotional codes are only valid for a limited time while others have a minimum spend. Add eligible products to your basket.

Enter the code in the box at the checkout stage. To avoid errors, copy and paste the code.

Click 'Apply', pay online and wait for delivery.
---
Have sweet dreams and save
Getting a bad night's sleep can actually cost you as much as £50 a day! According to a survey carried out by Soak&Sleep, people fall into bad habits when they are tired; they spend more money on snacks, on buying tea and coffee to give them an energy boost and on getting takeaways rather than cooking for themselves.
So getting your full eight hours could save you money, and the bed boffins at Soak&Sleep aim to create optimum comfort levels to help you get it. When you are buying a mattress from them, they offer a 100 day trial so that, just like Goldilocks taking a snooze in Baby Bear's bed, you can be sure it is just right. If it isn't, you can send it back and try another. And if there is a voucher code offer to apply when buying, you can make even more savings.
The best selling Luxury Cashmere 4000 Pocket Air Spring Pillow Top Mattresses, contains individual springs wrapped in fabric to provide support where you need it. The cashmere helps regulate your temperature, while the pillow mattress topper feels like you are sleeping on a cloud. If you or your partner can't agree on how soft or how firm the bed should be, or if they are tosser and turner while you are more log-like, a Zip&Link mattress could be the answer. They are separate mattresses that offer the right support to suit you with individual spring systems, but yours can be zipped to your partner's mattress – so you stay together with no awkward gap to roll into while still enjoying personalised levels of comfort.
---
Every day's a duvet day
Get the measure of your duvet by picking the right tog rating for summer or winter. The higher the tog, the warmer it is. But because weather has more levels than just hot or cold, Soak&Sleep offers a variety of ratings to help you choose the right duvet to suit the season.The lowest tog is the light and cool 3.0 tog while the highest is 13.5 for really frosty nights. Customise yours with Soak&Sleep's build a tog system. For example, a 3.0 + 4.5 tog will result in a 7.5 tog duvet. While combining a 4.5 + 13.5 tog will create a super-snuggly 18 tog.
What your duvet is filled with is important too, particularly if you suffer from allergies to certain materials. If you prefer a natural filling, consider feather and down, wool, cotton or silk duvets. Synthetic options are easy to care for and an excellent choice if you have an allergic to feather and down. A hollowfibre duvet has a springier, lofty feeling, similar to the feeling of wool, while microfibre feels softer and squidgier, similar to a silk-filled duvet. If you are looking to replace your duvet with something a little more eco-friendly, Soak&Sleep has a recycled duck feather & down duvet and an 80 per cent recycled down duvet, with old feathers that have been meticulously sorted and sterilised, There is also a hollowfibre duvet made from recycled PET bottles.
You can layer on the pleasure of a freshly made bed by smoothing on a high thread count sheet, or for an extra touch of luxury, 100 per cent silk sheets and pillowcases. If you like the weight of a bedspread, a classic quilted style or quilted cotton bedspread are both stylish additions to your sleep space. And finally, cocoon yourself in softness when it's wintery out with a grey faux fur throw that's so soft you can't resist running your fingers through it.
Alison is Assistant Editor on Real Homes magazine. She previously worked on national newspapers, in later years as a film critic and has also written on property, fashion and lifestyle. Having recently purchased a Victorian property in severe need of some updating, much of her time is spent solving the usual issues renovators encounter.
Rate Soak & Sleep Discount Codes
4 ratings with the average rating of 5 out of 5 stars.
About Soak & Sleep
The benefits of a warm bath and a good night's sleep just cannot be understated. And it was the dream of supplying a blissful combination of both of these that led to the creation of Soak&Sleep. Set up by Charlie Hunt from his spare room in 2008 with a £100 website, it was originally called Duvet & Pillow Warehouse. The small bedding business has now grown to become the leading online bedding and bath retailer, expanding beyond just pillows and duvets to include everything for beds, including nightwear, and luxury products for the bathroom. Soak&Sleep is on a mission to help the UK to 'Wake the UK up to a better night's sleep'. To aid stress-free slumbers, they stock the comfiest beds, mattresses, mattress toppers and protectors, pillows, duvets, bedding and bath towels (for that relaxing nighttime bath). Buy yours using a discount code and sleep easy knowing you have nabbed a bargain.
Written By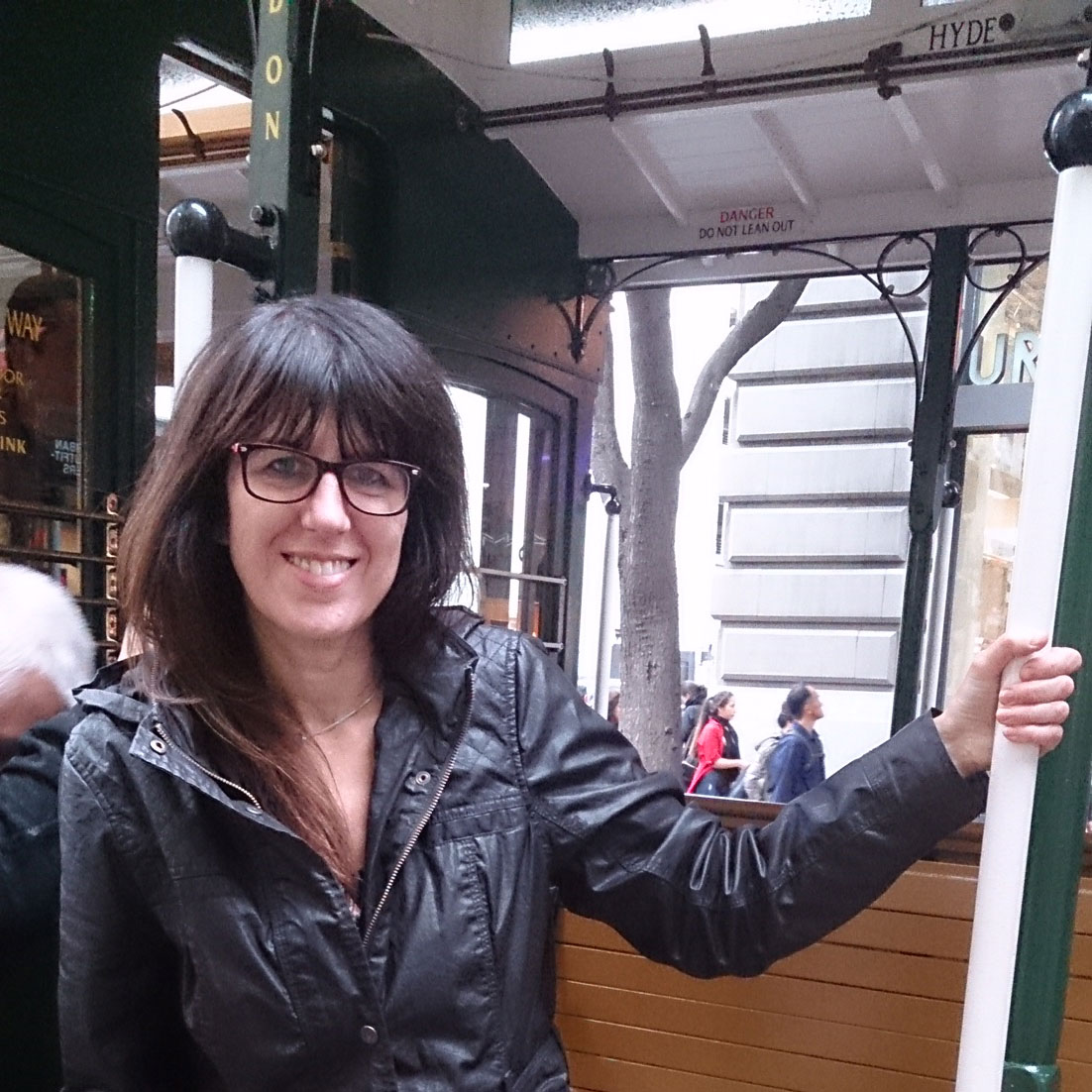 Alison Jones
Alison is Assistant Editor on Real Homes magazine. She previously worked on national newspapers, in later years as a film critic and has also written on property, fashion and lifestyle. Having recently purchased a Victorian property in severe need of some updating, much of her time is spent solving the usual issues renovators encounter.
Soak & Sleep Offers Summary
1 live codes
6 live deals
3 live sales
Top saving 50% OFF
Last updated Wed, 20 Oct 2021