Simba discount codes for October 2021
Save cash with these 12 Simba discount codes!
Hints & Tips
Simba runs great deals week in, week out, so you're always guaranteed to nab some money off. To catch the best of them, make sure you visit the Simba homepage regularly, where they'll be advertising their latest discounts along with the expiry date. If you're ready to buy, make sure you're quick – some of the discounts only last a matter of days.
Upgrading your entire sleep collection? From mattresses to duvets and pillows, you can save serious cash when you shop a bundle. Opt for the Ultimate Sleep Bundle and you'll even get a bed base – it's the easiest, cheapest way to get the full package.
Once you've bought a mattress, Simba offers plenty of extra benefits to give you peace of mind when it comes to your money. Their 200-night trial means you can test out your new mattress and return it, used, if you're not 100% sure you like it – that's how sure they are that they're offering quality products. Plus, all their mattresses come with a 10-year guarantee to protect against manufacture faults like cracked foam, broken zips and significant dipping.
---
FAQs
Where can I find a Simba discount code?
You're in the right place! All of our Simba voucher codes are current and working, so you can be sure you're getting the very best deals on your order. Plus, head to the Simba site to check out any other offers they might have – you could save £100s.
Is there a Simba NHS discount?
There is! Simba offers discounts via Health Service Discounts and Blue Light Card, so if you work for an emergency service, you can save money on a great night's sleep. You can't use the discount in conjunction with any other deal, so make sure it's the best one on offer first.
What is Simba's returns policy?
Thanks to Simba's 200-night trial, you've got plenty of time to test out your mattress. Hopefully you're happy with it, but if not, submit a request on the Simba website. All you need to do is remove the sheets and the collection team will take care of transporting it out of your house. For non-mattress products, you have 14 days to change your mind, and you will need to return them in their original packaging.
Where are Simba mattresses made?
Simba customers in the UK can rest assured that their mattress hasn't travelled far – all their manufacturing partners are within the UK. Plus, Simba uses 100% British wool and their steel springs are made in Leeds.
Do Simba mattresses come in a box?
Yes, they do. The dimensions of the box are 107x50x50cm, so it's easy to get up and down the stairs.
Do Simba take old mattresses?
Simba are happy to take your old mattress in most UK areas – all you need to do is select the mattress removal option at checkout. The service costs £40 but cuts out the pain of disposing of it yourself – they'll collect it straight from your room.
---
How do you use a Simba voucher code?
1. Check the terms and conditions of your Simba discount code and make sure they match your order.
2. Click the orange 'Get discount' button and copy the code if required.
3. Head to the Simba website. It should have opened in a new tab or window, but if not, just click the link.
4. Choose your mattress or bedding, add to your basket, then head to the checkout to review your order.
5. Under your order summary, click on 'Have a discount code or gift voucher?' Add your code into the box and click 'Apply'.
6. Complete your order and get ready for a great night's sleep!
---
Ultimate sleep with the Simba Hybrid Luxe
When was the last time you upgraded your mattress? If yours is lumpy, yellowing, or you keep falling off if you get too close to the edge, it's time for a change. It can be tempting to opt for a cheap replacement to keep costs down, but there's no better place to invest than in your sleep. After all, a good night's sleep aids wellbeing, allowing you to keep focused during the day and helping reset your body at night. It's time to take sleep seriously by investing in an advanced mattress like the Simba Hybrid Luxe. It's pricey, yes – but with a Simba discount code, you can save hundreds and enjoy the same benefits.
The 'Luxe' element of the Simba Hybrid Luxe, compared to the other Simba products, is the whopping 10 layers that make up the mattress. The mattress features three tiers of around 6,000 springs, which aid airflow and keep the mattress breathable. What does that mean? You'll be kept cool in the night and the mattress will support your joints, meaning less aches and pains in the morning. The Luxe also features a cashmere-soft bamboo wool sleep surface, which is naturally antibacterial, moisure-absorbing, thermal regulating and wrinkle resistant.
It's no exaggeration to say that Simba have put a lot of thought behind the Hybrid Luxe, so it's no surprise it's their most luxurious mattress. And if you want to give it a try, you can use a Simba voucher code to take £100s off your order – why not give it a go?
---
Refresh your mattress for less
We're not always in a position to invest hundreds, or even thousands, into a new mattress. But if you're struggling with a 10+-years-old mattress that feels like a bed of rocks, there is a way to get a brand new sleep experience for less. How? A mattress topper! This slim layer of support can upgrade even the most run-down of mattresses to give you a great night's sleep. Use a Simba discount code when you shop theirs and you could save even more, too – leaving you more time to save up for that mattress proper.
So, what are the benefits of a mattress topper? Well, for one, the cost is a fraction of a mattress – around £324 for a double, to be exact. Simba's mattress topper features their trademark foam and springs comfort, so it's essentially a mattress on a smaller scale. The soft, breathable sleep surface will keep you cool along with the spring layer, while snug-fit straps and a non-slip base keeps things secure.
As well as being a great, low-cost solution to your main mattress, a mattress topper is perfect for a spare room, pull-out or blow-up bed, too. That means extra comfort for guests – though make sure they don't get too comfortable or they might not want to leave! So for a sleep upgrade for less, check out the Simba Hybrid Topper today. And don't forget to bring along a Simba promo code to help you shave off an extra few ££s, too.
After a stint writing for true life titles, Ellen made her venture into the world of interiors in 2017 on Real Homes magazine. Now deputy editor, she's always taking inspiration from Real Homes' clever tips and tricks for renters, and has a special interest in sustainability in the home.
Rate Simba Discount Codes
1 ratings with the average rating of 5 out of 5 stars.
About Simba
Serious sleep needs a seriously good mattress. Simba has been leading the way in that department since 1979, when they supplied their very first spool of thread to a Derbyshire mattress factory, before starting to sell their own in 2002. Now, their mattresses offer the best of both worlds with a combination of spring and foam technology. Their original product, the Simba Hybrid, has a huge 12 industry awards – so trust us when we say they've got a good thing going here. They've also launched their bestselling Hybrid Pro, as well as the top-end Hybrid Luxe. These mattresses are investments, sure, but with a Simba discount code you can make savings in the hundreds – that's a great night's sleep for less. Plus, as well as mattresses, Simba also specialises in beds and bedding, so you can get a total bedroom upgrade when you shop. Shop today with a Simba voucher code and save – happy sleeping!
Written By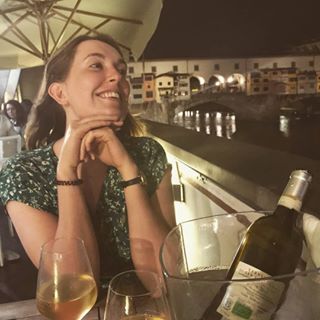 Ellen Finch
Deputy editor
After a stint writing for true life titles, Ellen made her venture into the world of interiors in 2017 on Real Homes magazine. Now deputy editor, she's always taking inspiration from Real Homes' clever tips and tricks for renters, and has a special interest in sustainability in the home.