Sheds.co.uk discount codes for January 2022
Save cash on garden buildings with these 9 Sheds.co.uk voucher codes
Hints & Tips
There are a number of financial options for paying for your Sheds.co.uk products including zero per cent interest for six months on purchases between £500 and £15,000; for 12 months for orders between £7,000 and £15,000 and for up to 24 months on orders between £10,000-£15,000. All of the options will require a deposit. There is also Classic Credit with terms between 24 and 36 months.
There is a guarantee of quality with Sheds.co.uk purchases to ensure they are the best available online. If they don't meet expectations, there is a seven day, no quibble money back guarantee. And if a product is less than perfect when it arrives, they will provide a replacement parts service to help rectify any problems that may have arisen. Products are also sourced responsibly, and the play equipment has been tested to BS EN71 regulations.
If you're struggling to find time to construct your shed, summerhouse or cabin, or you lack the confidence to do it, Sheds.co.uk offers a home installation service. The professional team will make sure the building is constructed safely and to the highest standard – and they will tidy up after themselves. The lead time is normally between 14-21 working days after the order has been delivered. Check the product page or contact the company for more details.
---
FAQs
Is there a Sheds.co.uk showroom?
There is a showroom in Stratford Upon Avon, Warwickshire, where it is possible see a range of wooden sheds, summer houses and garden rooms all set up and ready to explore. However. It is temporarily closed because of the pandemic. Keep checking the website for news of its reopening.
How do I get in touch with Sheds.co.uk?
You can order online at 0345 034 6481 from Monday to Friday between 9am and 5pm. There is also email on the website.
Can i sign up to a newsletter?
Yes, you can stay in the know about exclusive offers and savings with a newsletter sent regularly right to your email.
How much is delivery from Sheds.co.uk?
Free delivery is available to most UK postcodes. The postcodes that qualify are decided by the couriers and if there are any additional charges they will be stated at the checkout. There is a 'Pick A Day' service on selected products. This will be highlighted on the items that qualify at the delivery section.
Can I return items?
If you're not 100 per cent happy with your new garden building, you can return within 14 days of delivery. It must be in the same condition as when it arrived. Returned items may be subject to a restocking fee.
What can I do if I have restricted access to my home?
The drivers are only contracted to provide kerbside drop offs and deliveries, not to bring any of the orders through the home. A driver may offer to take an order into a back garden but this is at their own discretion. If you live in a restricted access zone, contact Sheds.co.uk prior to ordering.
---
How do I use a Sheds.co.uk voucher code?
1. Make your garden room or garden product choices and put them into the shopping basket
2. Go through to the shopping cart and in the summary look for where it says 'Apply Discount Code'.
3. Type or cut and paste in the promo code that covers your order and hit apply.
4. Make sure the discount has been applied and then complete your purchase.
---
Find room for storage
If your New Year's resolution is to declutter, investing in some proper storage is a big step towards achieving a tidy, stress-free house. If you're garage is fuller than the Room of Requirement from Harry Potter and you have bikes making the hall impassable, investing in a garden shed, log shelter, a bike and even a bin store, can help you reclaim all that space and up your home's kerb appeal.
The traditional shed is made of wood, but you can also get them in plastic styled to look like timber. This is popular because of its durability and resistance to weather, wear and rot. They also don't need treating or painting every year, unlike a wood shed. Metal sheds are also quite robust and come with a guarantee against rusting or corrosion. Lockable doors can help to keep the contents safe.
Sheds come in surprisingly compact sizes, so you can find room for one even if you only have a bijoux outside space. Sentry-style sheds, like the Rowlinson Midi garden store, can tuck onto a terrace and give you somewhere to hide away your garden hose and taller tools, and it's only £269.
If you are determined to get your bikes out from underfoot in the house, a bike shed can protect them against the weather and bike thieves. One like the Hartwood Overlap Pent large outdoor store (£359) has a low roof and double wooden doors to make it easy to get bikes in and out.
And if you'd love a summerhouse in the garden but you also need a shed, enjoy the best of both worlds with something like the Adley Cambridge summer house with side shed (£1,834). This vintage 1950s-style summer house has a living area with glazed double doors to relax in, and a deep storage area at the side to keep all your gardening essentials in order.
If you are feeling the financial pinch post-Christmas, make some savvy savings by buying you new garden store with a promo code.
---
Create a garden office
We've all discovered how important it is to have your own space to work from home, but if there isn't a bedroom or another convenient corner to spare for a desk and chair, then consider a home office in the garden. Log cabins or insulated garden rooms can make a charming office outside, and be made warm enough to use all year round.
Even if you don't have the biggest garden, you could probably find a corner suitable for the Redlands Pebble log cabin, which is a modest 6x6ft, but still has enough room to work comfortably. The finishing details are what make it charming with tongue & groove floor and roof. It has fully glazed double doors and two Euro style portrait windows to let in plenty of light. And it has been on sale for as little as £1,179.
If you prefer to move about when you are getting creative, the Redlands Portrush log cabin has space to walk round or even to try a few yoga stretches pre-work or when you are taking a break. It is divided into two sections, one with two full-length portrait windows and the other with fully glazed double doors. The cabin is on offer at £1,999 until January 6.
For some serious WFH real estate in the garden, look at the insulated offices. These begin from £6,299 for the Adley, which is big enough for a desk, chair and storage or a sofa. It has a fully insulated roof and walls and double-glazed windows. There are also Integrated spotlights as standard. Just pop in a heater in the winter and you can work into the evenings and still feel cosy.
Alison is Assistant Editor on Real Homes magazine. She previously worked on national newspapers, in later years as a film critic and has also written on property, fashion and lifestyle. Having recently purchased a Victorian property in severe need of some updating, much of her time is spent solving the usual issues renovators encounter.
Rate Sheds.co.uk Discount Codes
1 ratings with the average rating of 5 out of 5 stars.
About Sheds.co.uk
Even in the depths of winter Sheds.co.uk know that it is the perfect time to be making plans for the garden. The new year tends to inspire people to tidy and declutter their homes, and investing in a new shed can help them do the same outdoors. But Sheds.co.uk doesn't only sell sheds, Owned and operated by Sixty Stores, it is one of the leading online garden building retailers, and also stocks summer houses, log cabins, insulated garden rooms. greenhouses, tool and log stores, garden accessories, fencing and furniture. It strives to offer quality products for the lowest possible prices, with free UK delivery. But there is always the chance of getting more money off by using a voucher code to buy all your essential garden items.
Written by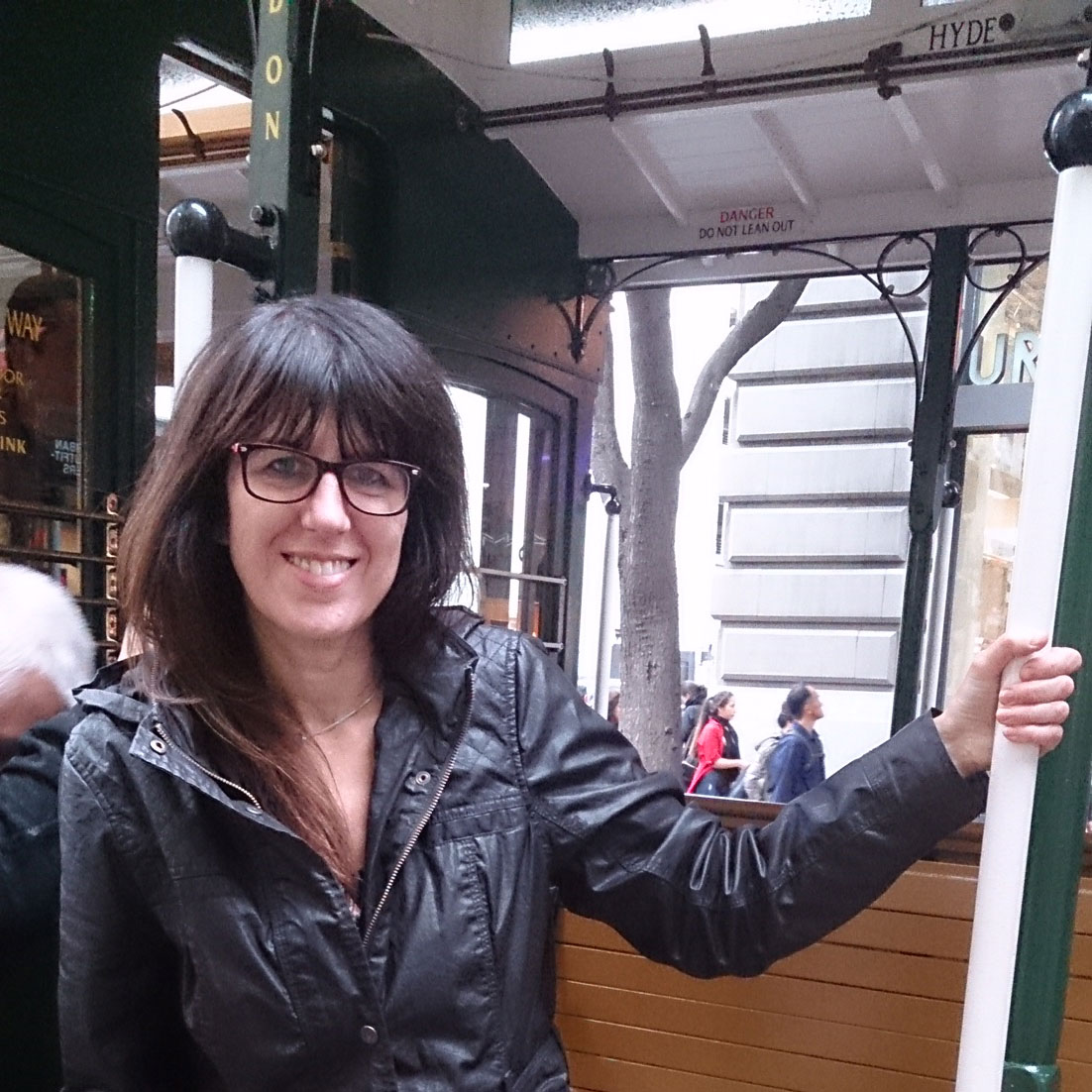 Alison Jones
Assistant Editor
Alison is Assistant Editor on Real Homes magazine. She previously worked on national newspapers, in later years as a film critic and has also written on property, fashion and lifestyle. Having recently purchased a Victorian property in severe need of some updating, much of her time is spent solving the usual issues renovators encounter.