ScS discount codes for November 2021
Save money when furniture shopping with these 6 ScS discount codes!
Most Popular ScS Codes & Discounts
Offer Description
Expires
Discount Type
Receive Special Offers with Newsletter Sign-up
Save on Selected Sofas with up to 50% off in the Sale
Save in the Sale with up to 50% off
Corner Sofas for up to 50% Less in the Sale
Foolstools in the Sale for up to 40% Less
Hints & Tips
If you need a suite or furniture now but can't afford to pay for it all at once, interest-free finance options are available to spread the cost over a number of months, making it easier to budget for. The pay monthly option only applies to orders over £320 and you must pay a minimum deposit. But you can then choose repayment options from six months up to two years. So if you spent £500, made an £89 deposit and opted to pay for it over 48 months, you would be paying less than £10 a month. Check with the sales team to see if you can apply for zero per cent finance.
Try before you buy by popping into an ScS store. Online shopping is wonderful for the convenience of ordering furniture at any time of the day or night, but if this is something you are going to be using daily for years, you want to be sure it feels just right for you. ScS has more than 100 stores throughout England, Scotland and Wales, that are open seven days a week, with expert teams on hand to help you choose. Check online to find the location of a store near you and to book a free appointment.
Furniture stores are famous for their long-lasting sales, and there is usually an attractive offer to be found on the website or in branch. At ScS, watch out also for deals like 10 per cent off all carpets when you buy a sofa. ScS also delivers a price promise on carpets – if you find the same flooring that you want to buy being sold cheaper at a UK retailer elsewhere within 28 days of you getting your quote, they will beat it. The promise still stands if the other retailer is selling the same product under a different name. And don't forget to always check for a voucher code offer to get a discount on your new buy.
---
FAQs
How do I measure for an ScS sofa?
It's quite straightforward, you need to include the height, width, depth and seat depth to see if it will fit in the space and with how you plan to use it. And always measure any doorways and hallways to see that your sofa can fit through. Let ScS know of any access issues, like spiral staircases or top floor flats, before it is delivered.
What does delivery from ScS cost?
There are a range of prices for deliveries within a 30 mile radius of an ScS store or delivery centre. They start at £15 for a rug through to £69 for a sofa up to £129 for a dining set or sideboard, but that includes assembly.
Can I pick the order up from the ScS myself?
If you have paid for your order in full by credit or debit card, and you have appropriate transport, you can arrange to pick your purchase up yourself. But, if you opted for interest free credit or a buy now pay later offer, ScS are required to deliver to your home.
What if my furniture doesn't fit into my home?
Many of the ScS sofas will be delivered in separate sections that can be assembled in your home for ease of delivery. If your furniture does not fit when delivered, ScS may have to charge you the cost of taking your furniture back to the distribution centre. Always measure carefully before you buy!
Do ScS take the old furniture away?
ScS won't dispose of old sofas or take it out of your home. There are charities such as British Heart Foundation that offer a free collection service for old furniture. Alternatively you could contact your local council for it to be collected and disposed of properly.
What warranties are available?
ScS orders are covered by a 12-month parts and labour guarantee (subject to normal wear and tear). The sofas are covered by a 20-year warranty on frames and springs, and a two year warranty on electrical components and recliner mechanisms. You can also purchase additional protection for your sofa from £49 per seat.
---
How to use ScS discount codes
1. Find an ScS discount code you want to use along with your order. Make a note of it or copy it for later.
2. Choose the items you want to buy.
3. Apply the discount at checkout stage. Make sure it can be redeemed against the items you plan to purchase.
4. Continue with payment details and place your order when you're ready.
---
Sofas with extra benefits
It is at this time of year that sofas that can perform double duty really come into their own. Yes, we're talking sofa beds. They are the perfect solution if you are expecting guests who plan to stay for a night or two and you don't have a spare room and/or bed available.
They can be as big or small as you have space for. If you have a compact living space, a two-seater sofa can be pulled out into a cosy double bed within minutes and packed away again once your visitors have gone home. At ScS, the Inspire Westwood 2 starts at under £1,000 – and you can save even more buying it with a voucher code.
For a big family, or if you like to spread out, the SiSi Amalfa three-seater sofa bed has a relaxing chaise at one end that is sure to become the favourite spot that everyone will try to get to first. The chaise has storage at one end – useful for keeping the spare bedding in – and the two seats next to it can be folded out to make a double bed (or a king size with the chaise). It's a good solution for a couple with a little one who wants to sleep alongside. The sofa, which has a high back for supportive comfort when it is being used as a sofa, is available in colourful fabric or leather options and starts from £2,599.
---
Best foot forward
If you are looking to refresh a room, consider replacing a worn carpet as part of your update. It'll offer comfort underfoot and the colour and pattern can help to pull your new look together.
When choosing the flooring you want, pick one to suit the room's purpose and your lifestyle. Heavy traffic areas will need a robust material that can stand up to friends and family walking through, shoes being kicked off or pets running round and tracking half the garden in with them. For bedrooms and home offices, where it won't be walked on as often – and is less likely to need a post-party deep clean – you can indulge in something more luxurious.
The Venus Silver carpet is perfect for a family that loves to have guests around. It comes in a dozen different shades, depending on whether you want to go light and bright and bring a feeling of space to a room, or a rich, dark colour to create a cosy setting. It is also extremely hardwearing – suitable for living and dining rooms, hallways and staircases – and comes with a five-year wear and stain guarantee. At £16.99 a square metre (though look out for discount offers), it's a budget-friendly price, and ScS will fit it for free. Bonus!
If you prefer the look of wood flooring but don't want the expense or upkeep, luxury vinyl tiles or laminate can appear convincingly like the real thing. They are easy to keep clean and come with long guarantees against wear and tear. Prices start from £9.99 per square metre – so maybe you can afford that pre-Christmas makeover after all.
About ScS
Are you sitting comfortably? If not it may be time to check out the famous sales at ScS. Their expertise is right there in the name, which stands for Sofa Carpet Specialists in case you were wondering, and they have more than 100 years of experience at furnishing homes. The company started back in 1894 as a family-owned furniture store in Sunderland. They stayed based in the north east up until the 1980s, by which time there were eight stores and the acronym stood for Suite Centres Sunderland. In the 1990s there was a significant expansion and branches began appearing in retail centres across the UK. By 2011, the core range of products had grown with carpets being sold for the first time with flooring added in 2012, all of which was the catalyst for a rebranding of the name. In addition to their own brand sofa ranges, including SiSi Italia and Endurance, they offer other names famous for comfort and style – like La-Z-Boy and G Plan. So if time, family and pets have taken their toll on your suite, get shopping for a new one and save at the same time with a voucher code.
Written by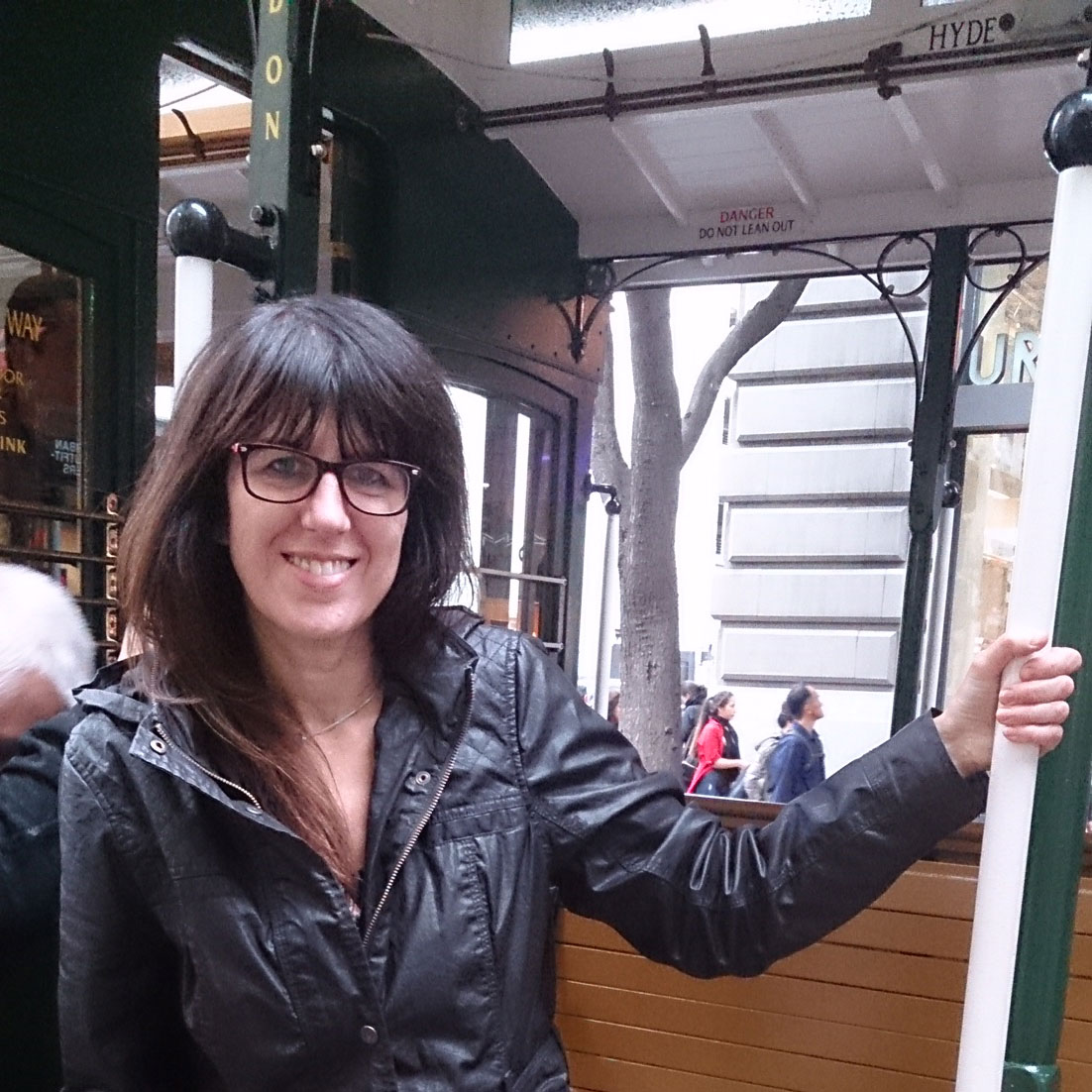 Alison Jones
Assistant Editor
Alison is Assistant Editor on Real Homes magazine. She previously worked on national newspapers, in later years as a film critic and has also written on property, fashion and lifestyle. Having recently purchased a Victorian property in severe need of some updating, much of her time is spent solving the usual issues renovators encounter.
ScS Offers Summary
1 live deals
5 live sales
Top saving 50% OFF
Last updated Fri, 26 Nov 2021