Scotts of Stow discount codes for January 2022
Save money when shopping with these 7 Scotts of Stow discount codes!
Hints & Tips
Scotts of Stow is based in Stow-on-the-Wold in the heart of the Cotswolds. It is open seven days a week (apart from Christmas and New Year). More than 150,000 visitors go to the picturesque town every year, and for over half of them, their destination are the stores in the centre of the historic market square.
The normal returns period is 30 days from receipt (unused and in its original packaging). But there is an extended returns policy for Christmas gifts. Purchases made from the beginning of November 2021 can now be returned up until 14 January 2022. The returns form can be found on the reverse of the order note and can also be downloaded from the website.

Check out the offers drop down for updates on deals. There are savings on a wide variety of items across the size, and some special half-price deals. You can also sign up to receive emails about new collection previews, exclusive offers, special online discounts and sales.
---
FAQs
How many Scotts of Stow stores are there?
There are two in Stow-on-the-Wold. The flagship store is in the centre of Stow's square. The other is Across The Square and tends to focus more on seasonal offerings.
How much does delivery cost?
Delivery is free on all orders over £75. There is a standard delivery charge in the mainland UK of £5.95 per order. That includes heavy items. For delivery of heavy items to N.Ireland, the Scottish Highlands or the UK Islands, it will be £40 per item.
Can I get an express delivery?
Yes, you can upgrade to this option and all items that are eligible will be delivered the next working day. The order must be placed before 6pm Monday to Friday and will cost £9.95.
How can I get in touch with Scotts of Stow?
You can call the enquiry line on 0330 9124800 from Monday to Friday, 9am-5.30pm. The order line is 0844 482 5555 and is open between 8am and 10pm, seven days a week (apart from Christmas Day). There is also an email on the website and you can write to them at Scotts of Stow, Cotswold House 1 Crompton Road, Groundwell, Wiltshire SN25 5AW
Are there any other Scott & Co companies ?
Look on the website and there are links to other shopping sites in the Scotts family, including Gift Discoveries, which specialises in presents; Expert Verdicts, which sells useful gadgets, clothes and homeware, and Bloom, selling faux flowers and plants.
Will Scotts of Stow take my old electrical item?
Customers have the chance to recycle their old electricals (mains or battery operated) when purchasing a new item from Scotts of Stow. If the old item is less than 25cm on its shortest side, they can leave it at the main store to be disposed of rather than letting it end up in landfill.
---
How to use Scotts of Stow discount codes
1. Find the Scotts of Stow discount code that you want to use with your order and make a note of it.
2. Head to the website and start shopping, adding the items you want to buy to your basket as you go.
3. Look for a box marked offer code at the top of the home page of the website and click on it.
4. Enter your offer code by typing or cutting and pasting, and click the 'Apply Offer Code' button. Only one offer code can be used per order

5. Once the discount has been applied, complete your purchase
---
Crackers about Christmas
Scotts of Stow has got Christmas covered. Whether you want decorations for the home, crackers and festive tablecloths for dressing the table, gifts to give or winter warmers for the home or wardrobe – from faux fur throws to a Fairtrade knitted bobble hat – they have it.
If you love Christmas decorations but hate how long it takes to get everything ready, a pop-up tree could be the solution. Dressed with red bows and baubles and pre-lit, you just pull it up, put in the supporting rod, switch on and that's it, you're all done. You can sit back with a mince pie and just enjoy the twinkle.The pop-up tree comes in two sizes – four foot, which £79, and six foot, which is £129.95.
The night before Christmas is as important as the day itself, whether you fill it with with last minute wrapping or full of hot chocolate and excitement for what the morning will bring. So when you are ready to snuggle down after all the prep is done, we recommend you do it in the Ultrasoft Winter Sherpa fleece throw. It is covered in seasonal designs of snowflakes or woodland creatures, and the nubbly texture of the fleece lining traps and retains heat. Keep it on the sofa for a touch of Hygge style, or throw it across the bed for extra warmth – and to make it look as Christmassy as the rest of the house. The throw is £29.95.
No festive table would be complete without crackers – they should be pulled with every meal in our opinion (yes, including breakfast). The Scotts of Stow crackers are a little touch of luxury. Hand-finished with stylish seasonal trimmings, they contain practical gifts like screwdrivers, a tape measure or wine bottle stopper, a joke and a paper crown to wear for the rest of the day. The crackers are £49.95 for 12. Buy with a discount code and add some explosive fun (and bad gags) to the big day.
---
Declutter your home
Spring brings with it the opportunity for a fresh start, and that begins with a declutter. Once all the Christmas decorations have been taken down and packed away, you can relish how tidy your home feels – and the way to keep it looking like that is with some practical storage.
The Evesham range of shelving, corner TV stand and bookcases provides a place for everything. You can hide away TV boxes, line up your DVDs or books, or display some favourite ornaments. The Evesham collection comes in warm oak veneer, or a cool light grey for some Scandi style. The range starts from £249 for the low three-shelf unit.
If you've got unused space beneath the stairs, try the stackable Six-cube storage unit, a stackable solution that can be arranged to follow the slope of the steps. This is part of a modular system of storage, framed by sleek white with oak-effect cubed shelves inside, that is designed to tuck into any wasted corner and become a bookcase, shoe store or display cabinet. They are priced from £49.95 for a three-cube unit.
Is your hallway piled high with dropped bags, kicked off shoes and and boots and a small mountain of coats? Time to restore some order with a Multi-purpose hallway stand with 18 hooks (£49). The twin rails of hooks can be used to keep jackets, scarves, hats, bags or even dog leads off the floor, and there are three levels of shelving to store shoes. Made of robust steel, the stand is perfect for popping by the entrance in the hallway, or by the back door for use after muddy walks (you could also hang a clean towel from it ready to wipe down your pet's paws when you return).
Alison is Assistant Editor on Real Homes magazine. She previously worked on national newspapers, in later years as a film critic and has also written on property, fashion and lifestyle. Having recently purchased a Victorian property in severe need of some updating, much of her time is spent solving the usual issues renovators encounter.
Rate Scotts of Stow Discount Codes
1 ratings with the average rating of 5 out of 5 stars.
About Scotts of Stow
The Scotts of Stow catalogue is a familiar sight dropping through the letterbox, packed full of ideas for the home. It was founded in 1991 by businessman Robert Scott who had semi-retired to the Cotswolds. Back then it occupied only part of what is now its flagship store in Stow, and its products, which were mainly for the kitchen and dining, were sold through a small catalogue.As its popularity grew, so did its scope and it is now packed with items for the kitchen, home and garden. There are hundreds of practical and decorative ideas for every room – from the kitchen to dining room, living room to bedroom and from patio to garden, many of which are exclusive to Scotts. They have traditional values when its comes to what they sell, believing in style, innovation, quality and value for money. If you are looking for something for yourself or to give as a gift, there is plenty to inspire – and you get it with a discount using a promo code.
Written by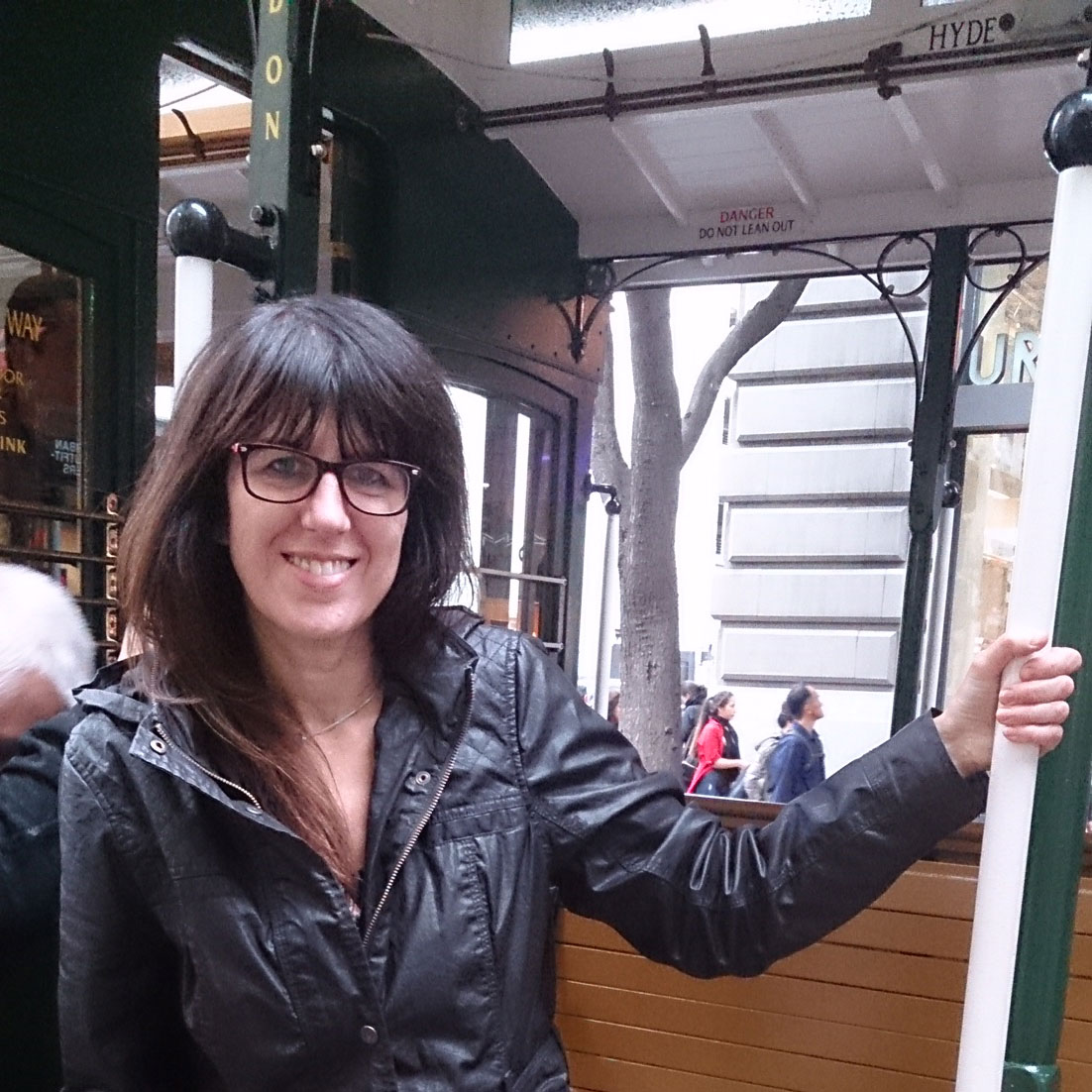 Alison Jones
Assistant Editor
Alison is Assistant Editor on Real Homes magazine. She previously worked on national newspapers, in later years as a film critic and has also written on property, fashion and lifestyle. Having recently purchased a Victorian property in severe need of some updating, much of her time is spent solving the usual issues renovators encounter.