Paperchase discount codes for October 2021
Save cash with these 19 Paperchase discount codes!
Hints & Tips
Sign up to Treat Me, Paperchase's loyalty scheme, for rewards every time you shop. Perfect for anyone with a stationery addiction, there's no points system involved. Instead, you'll qualify for treats the more you buy. What's on offer? You could get everything from £5 birthday vouchers to free greeting cards and payday perks. Sign up for free now to get your first treat!
Are you a key worker? You can save at Paperchase with a huge 25% off – it's one of the most generous discounts we've seen. Called the Heroes Discount, all you need to do is show a valid form of ID in store or get your promo code via your online provider, whether it's Teacher Perks or Blue Light Card.
Get the latest offers, news and shopping events delivered straight to your inbox by signing up to Paperchase's newsletter. Fancy designing your own notebook? Download the Paperchase Plus app and unlock a whole new world of personalisation. You can pick your cover, page type and font to create the perfect place for your precious ideas. You'll also find new and exclusive greeting cards on the app, so if you can't find what you're after anywhere else, give it a try. Oh, and as a thank you for downloading, Paperchase offers a huge 20% off for new users, too.
---
FAQs
How can I get a Paperchase discount code?
If you're after a Paperchase promo code, you're in the right place. We keep this page updated with all the latest offers, deals and codes from Paperchase, so you have everything you need to save right here.
Does Paperchase do a student discount?
Yes, Paperchase does offer a student discount. Simply register with UNiDAYS for free and you'll get 10% off every order – perfect for stocking up on new stationery for less.
Does Paperchase do free delivery?
Paperchase offers free standard delivery on orders over £25. If your order is less than that, you'll need to pay £2.99 for delivery. Need it now? Upgrade to UK next-day delivery for £4.50, or for free if you're a Treat Me customer spending £25 or more.
Can you get Can I get a Paperchase NHS discount? How about a teacher discount? discount at Moonpig?
Key workers can save a huge 25% off Paperchase orders. Simply show a valid form of ID in store, or register via a provider, like Blue Light Card or Teacher Perks, to get your online promo code.
What is a Paperchase Treat Me card?
Paperchase's Treat Me scheme is a great way to benefit from new perks as you shop. The more you spend, the more you unlock, including birthday vouchers, payday treats and free greeting cards. Head to the Paperchase website to sign up for free.
---
How do you use a Paperchase voucher code?
1. Check the terms and conditions of your Paperchase voucher code and make sure they're applicable to your order.
2. Click the orange 'Get code' button and copy the code if required.
3. Head to the Paperchase website. It should have opened in a new tab or window, but if not, just click the link.
4. Add everything you want to your basket and head to the checkout.
5. Under your order summary, find 'Do you have a code?' Choose the appropriate box and add your discount or voucher code. Then click 'Apply'.
6. Pay up and get excited for your new items to arrive!
---
Deck out your desk
After over a year and a half of doing it, WFH is starting to feel like a bit of a chore, don't you think? The novelty of being able to go for a leg stretch or make a snack whenever we like has well and truly worn off, and even if our makeshift desks have turned into something more important, the spark has gone. We need a refresh – and what better (and more office appropriate) way to do it than with new stationery?
There are few things better in life than the crisp first page of a brand new notebook, or the flow of ink from a new pen. If you've lost the pizzazz in your working day, a new set of stash could be just what you need to get back in the game. And with a Paperchase voucher code to hand, it doesn't have to cost a fortune, either.
Whatever your stationery style, Paperchase has something to suit you. Love the simplicity of a bullet journal? Try one of Paperchase's dotted or gridded notebooks with a range of bright or minimal covers. Prefer to be able to rip yesterday's to-do list up and start afresh? A dedicated to-do pad or memo block could be just the ticket. You can get your desk organisation sorted too with Paperchase's range of pretty storage solutions, from pen pots to magazine files. And let's not even get started on the pens: whether you're a ballpoint person or a fountain pen lover, there's something for everyone.
So why not get your desk kitted back out with some new stationery? You can save some serious money with a Paperchase discount code – and it might just give you the motivation to cross a few more things off that to-do list.
---
Gifts for every age
The season of gift-giving is almost upon us, and if you're stuck for present ideas, it can be hard to know where to start. Even if you're not buying for Christmas, there are still birthdays, congratulations and thank yous to consider. With so many people to buy for – Mum, Dad, siblings, nieces and nephews, your own kids – you need a one-stop shop to get stocked up. And that shop? Paperchase! Not only does it have everything you need to make your loved one's day, you can make savings on your order with a Paperchase promo code – thank us later!
Paperchase might be best known for its amazing range of design-led stationery, but it's also a treasure trove of gifts for every age. To make things easy, they've even got gift guides on their website, so whether you're shopping for him, her, teens or kids, you'll find something they love. How about a scented candle for your mum? A memory-filled photo album for your dad? There are plenty of bright and colourful ideas for the little ones – and with quirky ideas like on-trend pineapple wire lights and eco-friendly water bottles, you might even please the teen. But hey – we can't promise anything.
Pay a visit to Paperchase next time you're stuck for gift ideas – you're sure to come away with something they'll love, whatever their taste. And to save yourself some money, too, make sure you use a Paperchase discount code.
After a stint writing for true life titles, Ellen made her venture into the world of interiors in 2017 on Real Homes magazine. Now deputy editor, she's always taking inspiration from Real Homes' clever tips and tricks for renters, and has a special interest in sustainability in the home.
Rate Paperchase Discount Codes
About Paperchase
For all your stationery, card and gift needs, Paperchase is the place to go. The beloved stationery chain has been a high street staple (excuse the pun) since it was founded by two art students over 50 years ago. Whether you're after a fresh notebook, a stack of new pens or a heartfelt birthday card, Paperchase makes stocking up on the essentials easy. And did we mention it sells home accessories, too? It's a real all-rounder – and with a Paperchase discount code, you can pick up all your favourite products for less. Paperchase specialises in design-led stationery that feels as good to use as it looks, but you'll be impressed by all it has to offer. Pick up gift wrap, photo albums, desk organisers and picture frames, all at great prices – and stylish, too. And its Christmas decorations? Delightfully quirky. Whatever you're looking for, make Paperchase your first destination – and don't forget to use a Paperchase promo code to save.
Written By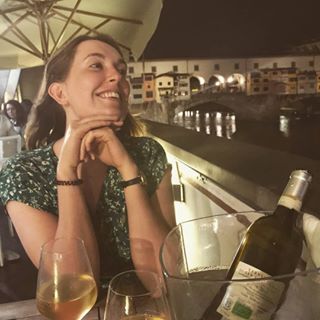 Ellen Finch
Deputy editor
After a stint writing for true life titles, Ellen made her venture into the world of interiors in 2017 on Real Homes magazine. Now deputy editor, she's always taking inspiration from Real Homes' clever tips and tricks for renters, and has a special interest in sustainability in the home.