OKA discount codes for October 2021
Save cash with these 15 OKA discount codes
OKA Codes you might have missed
Most Popular OKA Codes & Discounts
Offer Description
Expires
Discount Type
OKA Gift Cards Available from £10
Get Ornaments from just £10
Snap up New Lighting from £80
Hints & Tips
You can make great savings on OKA's collection by using voucher codes, but there are also other offers to watch out for on the website. Look out for the word outlet on the drop-down menus – such as Outlet Furniture, Outlet Accessories and Outlet Lighting, and you could pick up a bargain for less than half the original price.
Styling a home, or even just a room, can be a little daunting. There is help at hand in the inspiration section with ideas for different looks, like romantic or nomadic, seasonal updates that you can try, or tips on how to style anything from a console table to a hotel-chic bedroom. For more one-on-one advice, OKA also has its own interior design service to guide you, whether you are furnishing from top to bottom or adding finishing touches to help a home feel a little more like you.
Stuck for a wedding gift? OKA has linked up with The Wedding Shop, the UK's leading independent wedding gift list company, so couples can put together a selection of things they'd love to have from OKA and you can pick what suits your budget. It's a stress-free solution – and you can save money if use your OKA discount code when making your purchase.
---
FAQs
How much do deliveries cost?
Delivery on standard and fragile items is £6, while delivery for heavier items, such as furniture, is £30. Express delivery (for non-heavy and fragile items) is £9.96. The price is per delivery, no matter how many items you choose. That applies even if some items aren't in stock and the order is split over several deliveries.
How long do deliveries take?
Standard deliveries for light items takes up to five working days, if they are in stock. Fragile items can take up to 10 working days, while heavy delivery (marked with a lorry symbol) will be between 10 and 20 working days, depending on your postcode.
Can I order my item and pick it up in store?
A free click and collect service is offered on smaller items, when you order online – just select your preferred store from the drop-down menu at the checkout. For heavier items, this is subject to storage space at individual stores so call customer services on 03330 042 042 to discuss this option.
Does OKA do gift cards?
Even a well-meant present for the home can upset the look you are trying to create if it clashes with everything, but with a gift card you can buy something you'll love. There is a minimum value of £20 on an OKA gift card and a maximum of £1,000 – which could be perfect for parents looking to help their children with setting up their first home.
Can you return items to OKA?
Items bought for full-price or in the sale, or outlet pieces bought online can be returned within 30 days, subject to OKA's standard returns policy. Pieces bought at the outlet stores at South Godstone or Didcot are sold as seen and the standard returns policy does not apply.
If I order furniture, can my old furniture be taken away?
OKA does offer a disposal service for an equivalent piece of furniture, like a sofa bed or bed. This is charged at £50 per piece and must be arranged prior to delivery. Email customerservice@oka.com or call 03330 042 042 for information.
---
How can I use an OKA discount code?
1 After you've picked the items you want to buy, look out for the discount code box on the payment details page of the checkout.
2 Check the T&Cs to make sure the products in your basket meet the promotion code terms – such as the discount only being on full-priced item or from a certain category or if the code is for orders over a certain amount.
3 Enter your code into the box – cut and paste it if you want to be sure it is correct – then hit apply.
4 If the promo code doesn't work, check the end date in the terms and conditions to make sure it hasn't expired.
5 If everything goes through, just sit and wait for your discounted items to be delivered.
---
East meets west
What's in a name? Well a lot of meaning in OKA, which is a phonetic take on ochre, an exotic colour that really sums up what the brand is about. The furniture, lighting, accessories and soft furnishings are made by artisans all over the world and arranged in collections that blend the cultures and aesthetics of east and west.
The range is divided into sections so you can buy by function or by room – whether it's seating, tables, beds, deskware for the home office, bathroom details, soft furnishing, lighting or accessories (for the dining table, wall, the home bar, or for styling the perfect 'shelfie'). Watch out for inspiration and advice from design insiders and experts, and be sure to use your OKA discount code when you make your selection.
There are new picks for every season, and the autumn collection has been inspired by the English countryside and global travels, with intricate patterns on furniture and accessories, washed colours on wood, on-trend textural rattan and playful tassel detailing on furniture.
---
A touch of nature
If you like a hint (or a lot) of nature around the home, check out OKA's stunning collection of faux flowers. Just like the real thing, the artificial stems and arrangements look like they have been freshly plucked from the garden and put on display. There are also trees and bushes, like the lustrous potted olive tree, if you want a statement piece that doesn't require any upkeep.
Wreaths are on-trend all year round now, not just for Christmas. The OKA pussy willow wreath is a subtle enhancement to any door. Buy yours using the voucher code and customise with seasonal flowers, or use as the centrepiece on a dinner party tablescape.
OKA is encouraging sustainability in the home with a three-part approach. They stimulate global craftsmanship and contribute to the economic development of countries they source their beautiful homeware and furniture from, like Vietnam, Indonesia and India. They also try to buy materials locally and work with trusted ethical suppliers. And they promote a low-carbon supply chain to keep emissions to a minimum and get some of their energy from renewable sources.
Alison is Assistant Editor on Real Homes magazine. She previously worked on national newspapers, in later years as a film critic and has also written on property, fashion and lifestyle. Having recently purchased a Victorian property in severe need of some updating, much of her time is spent solving the usual issues renovators encounter.
About OKA
If you're looking for furniture with an innate elegance and pedigree, try OKA. The brand was started by three enterprising women who wanted to bring the style and unique designs of the Far East to shoppers in the west. And now you can get them too and save cash by using an OKA discount code. The company was founded by entrepreneur Lady Annabel Astor (Samantha Cameron's mum). She was seeking special items to furnish her holiday home with when she asked her sister-in-law, Sue Jones, whose decorating expertise had been honed at Jasper Conran and Colefax & Fowler, and Lucinda Waterhouse, a skilled horticulturist whose company made beautifully lifelike faux flowers, to join her in creating a catalogue featuring furniture and homewares with a nod to the East and a very British sensibility. There are now 14 OKA stores, including one in Houston, Texas, In addition to the catalogue and a website for online shopping. If you have a taste for the finer things in furnishings, use your voucher code to indulge in some charming updates for the home.
Written By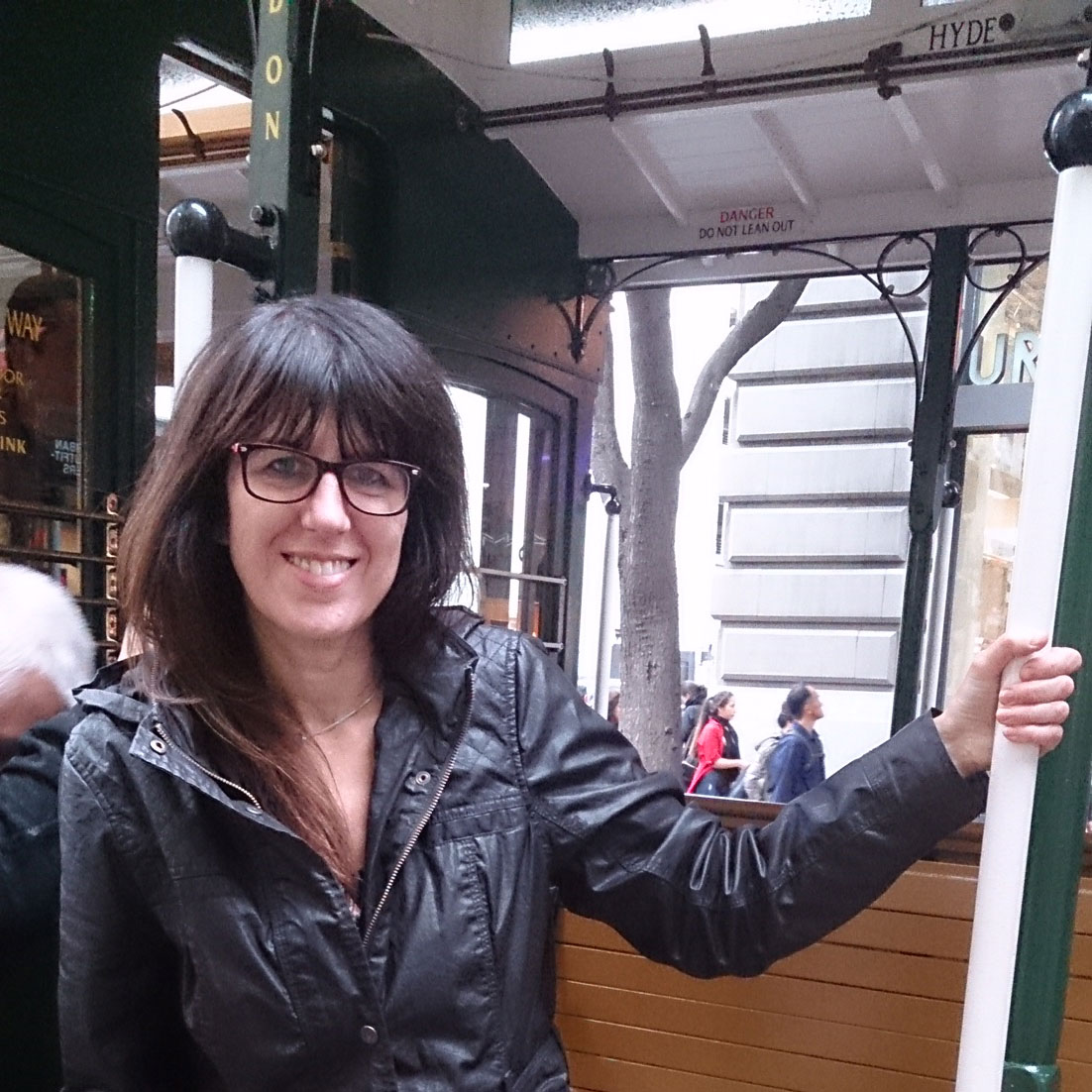 Alison Jones
Alison is Assistant Editor on Real Homes magazine. She previously worked on national newspapers, in later years as a film critic and has also written on property, fashion and lifestyle. Having recently purchased a Victorian property in severe need of some updating, much of her time is spent solving the usual issues renovators encounter.
OKA Offers Summary
9 live deals
6 live sales
Top saving 50% OFF
Last updated Thu, 21 Oct 2021