Oak Furniture Superstore discount codes for November 2021
Save money furnishing your home with 14 Oak Furniture Store voucher codes!
Oak Furniture Superstore Codes you might have missed
Most Popular Oak Furniture Superstore Codes & Discounts
Offer Description
Expires
Discount Type
10% off Orders Over £1000
Clearance Sale - Save an Extra 5% off
Bedside Tables Available from £99
Interest Free Credit Available on Orders Over £500
Hints & Tips
Oak Furniture Superstore always offers prices to rival competitors, but will often cut them still further during seasonal sales or in its clearance section The latter includes discounted lines and a limited collection of ex-photoshoot items that have been reconditioned to a high standard and drastically reduced in price. And the free delivery offer still applies if your order comes to more than £350, so check it out.
When it comes to the materials used to make its furniture, Oak Furniture Superstore only gets wood from sustainable sources and replaces every tree used to ensure the forest continues to grow, producing more natural materials and remaining a home for wildlife.
Though Oak Furniture Superstore operates primarily online, there is an opportunity to try before you buy if you are close to the Enfield area. There are a number of items (full list on the website) on display at OFS's retail partner, Crownhill Garden Furniture, who can be found at Warmerdam Garden Centre and Browns Garden Centre, both in Enfield.
---
FAQs
How do I get in touch with Oak Furniture Superstore?
For sales, call to order between 9am and 6pm on 0208 338 7610, and for customer service, ring 0333 247 0226, or email via the website.
Is there free delivery?
Delivery is free on orders over £350. For those below £350 there will be a delivery charge of £35. There may be an additional surcharge for delivery to the Republic of Ireland, Northern Ireland and the Isle of Wight.
Do I have to assemble some of the furniture myself?
Any assembly required that's mentioned on the product page would be handled by the customer, with the exception of large marble, ceramic and extending glass tables.
Can I return items if I change my mind?
Yes, if you notify Oak Furniture Superstore within 14 days of receiving the furniture that you want to return it for a refund or an exchange. The unwanted items must be re-saleable condition and in the original, undamaged packaging. Returns of assembled furniture will not be accepted.
How much do returns cost?
All returns and exchanges are subject to a collection fee of £81 to cover pick up and delivery costs. In the case of a return the money will be deducted from the refund. For an exchange it must be paid before the new item is delivered. Marble and extending glass tables will be subject to a higher fee due to using a specialist delivery company.
Do Oak Furniture Superstore do finance packages?
If you want to spread the cost of a big purchase, Oak Furniture Superstore offers interest free credit on orders over £500 through DivideBuy.
---
How to use Oak Furniture Superstore discount codes
1. Choose the items you want to buy on the Oak Furniture Superstore website.
2. Pick the discount that applies to your purchases and copy it.
3. Go to your shopping basket and click on the box marked voucher code.
4. Type in your code or cut and paste to make sure it's correct and then hit apply.
5. Proceed with payment.
---
Dinner is served
In winter time the furniture focus shifts to tables. With all the opportunities to celebrate festivals or to hold parties, we want to be sure there is going to be plenty of room for guests to sit down for dinner, or to hover round grazing at a buffet bursting with good food.
An extendable dining table can really come into its own. Small enough for when it's just the family, it can be pulled out to its fullest extent for when you are entertaining.
The extendable tables at Oak Furniture Superstore start with the charming Oxford collection which feature drop leaf circular tables made from solid oak. Perfect for a compact space or when it's just two enjoying a meal, the sides can be raised when it's dinner for four. The table can be teamed with a range of comfy chairs, but try the Oscar in faux leather with round oak legs for Scandi style. Prices start from £604, however, look out for offers when there are great discounts.
If you have a big family or are the host with the most, the extendable tables can come in sizes big enough to seat a dozen diners. The Loire is the biggest oak table on offer. It is 230cm long when unextended, which can comfortably seat six to eight people. When it's pulled out, however, it offers 320cm of table space to suit 12 or more diners. With its chunky legs, it has a slightly rustic look, but is paired with the elegantly curved Toronto chairs with a faux leather insert in tasteful grey. The Loire table and chairs normally cost £4,856, but has been on sale for under £3,000​​, so watch out for sales and special deals.
---
Finishing touches
You can accessorise a room just like you can accessorise an outfit. A scheme can look unfinished and bare until you have added those useful extras like as a side table for something to put your current read on or a handy lamp, a coffee table for your coffee/tea, and your glossy hardbacks, or an entertainment unit to mount your TV on and tuck your TV boxes and gaming paraphernalia underneath.
One of the most versatile is the sideboard. Fun fact, it was also known as a buffet and was designed for storing china, flatware and linens. It is still ideal for holding your special occasion plates and glasses you don't want to get chipped and perfect for displaying treasured ornaments and travel mementos, It also makes an excellent bar for playing mixologist for your friends, dinner guests or for yourself just because it's the weekend.
The sideboard was a popular feature of living rooms back in the 1960s and 70s, and with its three drawers and sliding door revealing a shelved compartment, the design of the Tivoli Retro Oak Sideboard (reduced to £899) will seem instantly familiar.
If you want to bring the sideboard up to date – and add a dash of luxury – take a look at the Dorit. Available in two sizes in chic grey or stylish white, it has glossy doors that open to reveal shelved units, but has dappled marble effect sides for some understated glamour. The Dorits have been on offer from £949.
Rate Oak Furniture Superstore Discount Codes
About Oak Furniture Superstore
If you are looking for oak furniture, Oak Furniture Superstore has a selection that is, well, super. The business was started by Jon and Danielle Harris after being unable to find high quality, well-priced pieces for their first family home. Jon was a wood veneer merchant while Danielle worked in fashion retail, and while on honeymoon in Bali, they came a shop selling the type of furniture they dreamed of but at a fraction of the price. Realising that shoppers in the UK would love the pieces they'd found just as much as they did , they started it selling it back home through a shop and on Ebay.
That small business idea has grown to become Oak Furniture Superstore – an online furniture brand that is filled with designer-look affordable furniture that is still sourced, designed and curated by Jon and Danielle. Whether you are furnishing the living room, dining room, bedroom or garden, or your whole home, you can find something to suit your space, and save money buying it with a discount code.
Written by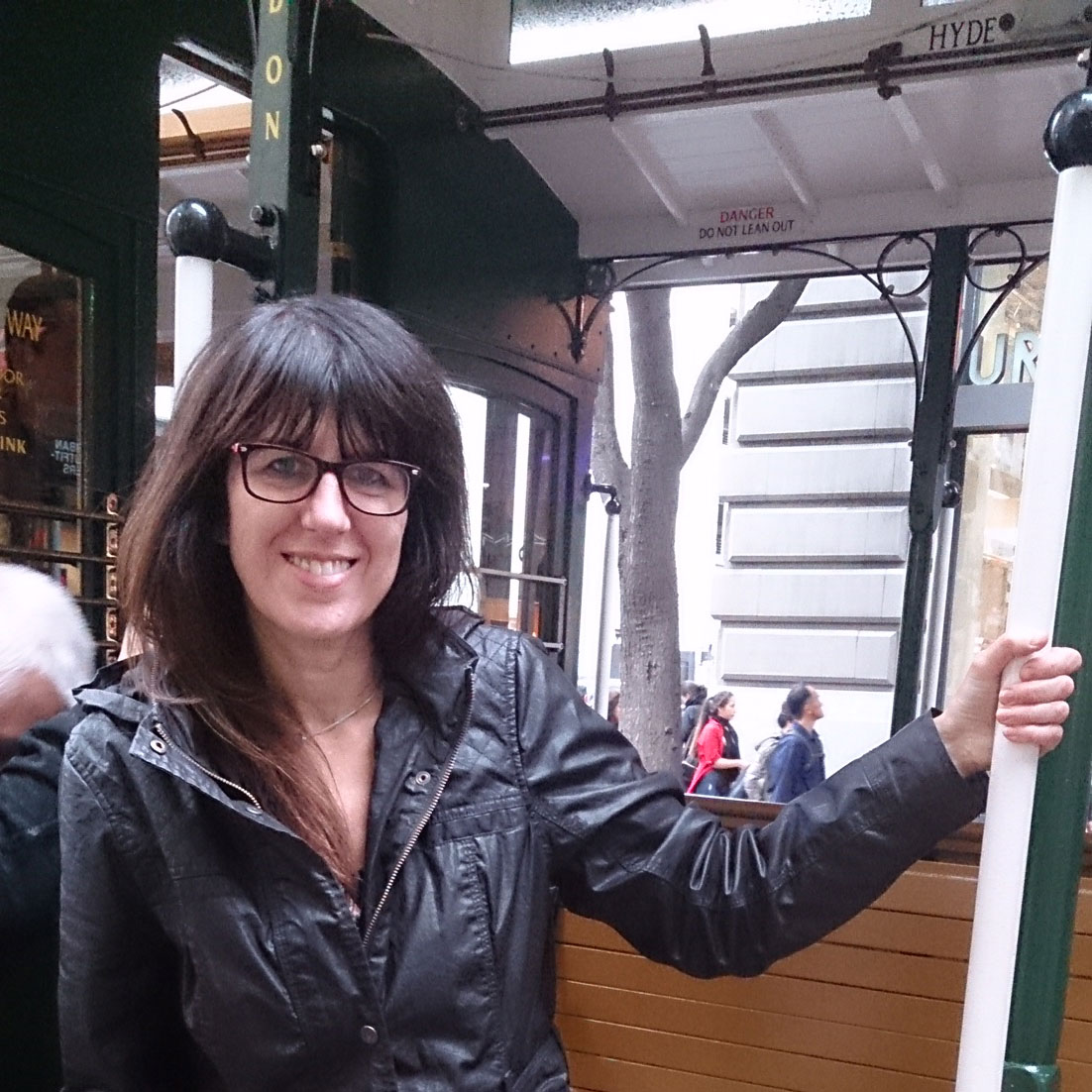 Alison Jones
Assistant Editor
Alison is Assistant Editor on Real Homes magazine. She previously worked on national newspapers, in later years as a film critic and has also written on property, fashion and lifestyle. Having recently purchased a Victorian property in severe need of some updating, much of her time is spent solving the usual issues renovators encounter.
Oak Furniture Superstore Offers Summary
9 live deals
5 live sales
Top saving 50% OFF
Last updated Fri, 26 Nov 2021