o2 discount codes for November 2021
Save money when shopping for new tech with these 3 o2 discount codes!
Get Free UK Delivery on Orders
Browse SIM Only Deals from Only £5 a Month
Get Special Offers and Discounts with Facebook Likes
Most Popular o2 Codes & Discounts
Offer Description
Expires
Discount Type
Get Free UK Delivery on Orders
Browse SIM Only Deals from Only £5 a Month
Get Special Offers and Discounts with Facebook Likes
Hints & Tips
Refer to these hints and tips for the chance to find the best o2 promo code around – and to take advantage of the perks you'll get by becoming an o2 customer.
Find the 'Great deals' section at o2 and click here to browse the best offers that are up for grabs.
If you are already an existing o2 customer, then you can head straight to the 'Upgrades' section of their site and login to see if you are due a mobile phone upgrade yet – or to check if there's any way you can make your tariff a tad cheaper.
Visit the 'Coming Soon' section for everything you can look forward to, tech-wise, from o2. If the brand new iPhone is coming out soon, it might be worth waiting for it to be released as the price of the not-so-new ones should drop.
Take advantage of o2 Extras when you become an o2 customer. This entitles you to one free service for a total of 12 months – from Calm to Disney+ and Audible. Your choice.
How can we forget about o2 Priority? Take advantage and you can claim everything from a free Greggs every Friday, a free Café Nero hot drink Monday to Thursday plus lots more. These offers change regularly. You'll also get priority tickets to selected events at the o2 Arena.
---
FAQs
What are the delivery options at o2?
You can either click and collect at o2, from your local store, or o2 offers free home delivery the very next working day, if you order before midnight.
What can I do with my old device?
You can take advantage of o2's Recycle scheme and sell your device – phone, watch or tablet. Once you've sold it to o2, they will recycle it. Even if your old device is broken, it can still be sold and recycled. You can also put this money towards a new phone at o2.
When can I upgrade my device at o2?
One of the huge perks of being an o2 member is that you can upgrade your contract at any time. Yes, you read that right. How? Trade in your phone and put the cash towards paying off your Device Plan. This will leave you free to upgrade to the latest device, with nothing to pay upfront.
How to contact o2?
You can contact o2 by heading to their site and under the 'Help and Support' section, find 'Contact us'. Click here and choose a topic that you need help with. Then, you will be instructed to contact a particular department, depending on what you need help with.
How do I see what's available on o2 Priority?
You can download the o2 Priority app to see what you can get for free, for a discounted price or exclusive access to.
What will I get by becoming an o2 Priority customer?
By becoming an o2 Priority customer you will gain access to gig tickets 48 hours before they are released to the general public. Plus, you can take advantage of online offers and in-store perks such as free food and coffee, discounted cinema tickets and even £2 a month off subscriptions such as Disney+.
---
How to use o2 discount codes
1. Find the o2 discount code that you want to use with your order and make a note of it – or copy it, ready to paste later.
2. Do your shopping at o2 for the device you are after.
3. Head to your basket once you are done shopping.
4. When in your basket, find where it says' Got a promo code?' and paste your o2 discount code underneath.
5. Hit 'Update'.
6. Check that this o2 discount code has worked before pressing 'Express checkout' or 'Checkout'.
---
o2 Priority
You've probably heard of o2 Priority already, right? But, what actually do you get with this huge perk? We're here to tell all – and disclose why o2 Priority is a brilliant customer scheme you'll want to take advantage of. Whether it's a budget-friendly day out or a cheap meal, perhaps you want to bag priority access to tickets for something at the o2 arena? You can do all of that and more. Download the o2 priority app on your phone and login for a list of all of the offers available. These offers are placed into one of three categories: explore, tickets or offers.
Explore o2 Priority perks include everything from Go Ape discounts to special offers at Booking.com. Whether for couples, the whole family, to use during half term or on a date night. Our favourite o2 Priority offers in this category are 50% off climbing the o2, £2 off Disney+ every month and even Virgin Experience Days is offering £20 off days out and family experiences.
In terms of o2 Priority tickets, you can score seats to see all kinds of artists and bands, plus football tickets and tickets to see tribute acts. You'll get exclusive access to tickets 48 hours before they are released to the general public.
What about the general offers section at o2? Here lies plenty of online and high street offers from a free Greggs sausage roll every Friday or Saturday, to a free hot or cold drink from Café Nero Monday to Thursday. Head to an O'Neill's on a Thursday, with a friend, and you can each grab two free drinks on o2 Priority.
---
O2 phone deals
Treating yourself to a brand new o2 smartphone? Whether it's the latest iPhone or the newest Samsung, you'll find plenty of competitive offers at o2. Plus, with your phone contract you'll get access to o2 Priority offers. You can shop for pay monthly deals or pay as you go offers, and you can choose from new devices or 'like new' phones that are a little cheaper. There are 62 different phones available at o2, and monthly prices start from as little as £13.68. Don't forget to use your o2 discount code to save even more money.
The 5G Apple iPhone 13 is now available to buy from o2, with monthly prices starting from a reasonable £35.50 – with an upfront price of just £20. This phone comes in a range of colours and you can choose from the iPhone 13 Mini, the iPhone 13, the iPhone 13 Pro or the iPhone13 Pro Max. You could even trade in your old phone and save on your monthly bill…
The new Samsung Galaxy Z Flip3 5G is selling fast with monthly prices from £42.99 – with £50 upfront. Choose from three colourways. If you are on Virgin Media right now, then you can get double data and more advantages. Check it out…
For a brilliant bundle deal, opt Samsung Galaxy S21 5G as it comes with a Samsung Chromebook 4 – for free. You can also get double data if you have Virgin broadband, and you can get 3 months of Disney+ for free. Get an extra £150 off when you trade in your device. Monthly prices start from £40.99 monthly with a £30 upfront price.
About o2
No longer just for sourcing the latest mobile phone, British telecommunications services provider o2 now sell everything from the trusty Apple Watch to the Galaxy Book Pro – plus lots more new technology. This way, you can pay monthly for your tech to spread the price over a longer period. Plus, this trusty provider offers competitively cheap prices on everything including the newest iPhone 13Pro, and there are plenty of perks up for grabs. Perks include six months of Disney+, and let's not forget about the offers at o2 Priority. What's more? Find an o2 promo code to save even more money – you're welcome!Right now at o2, there's everything from the iPhone 13Pro to the Galaxy A22 up for grabs. As far as tablets are concerned, you can buy the iPad Air 2020, the iPad 9th Generation and even the Galaxy Tab S7 Plus. And plenty more...
Written by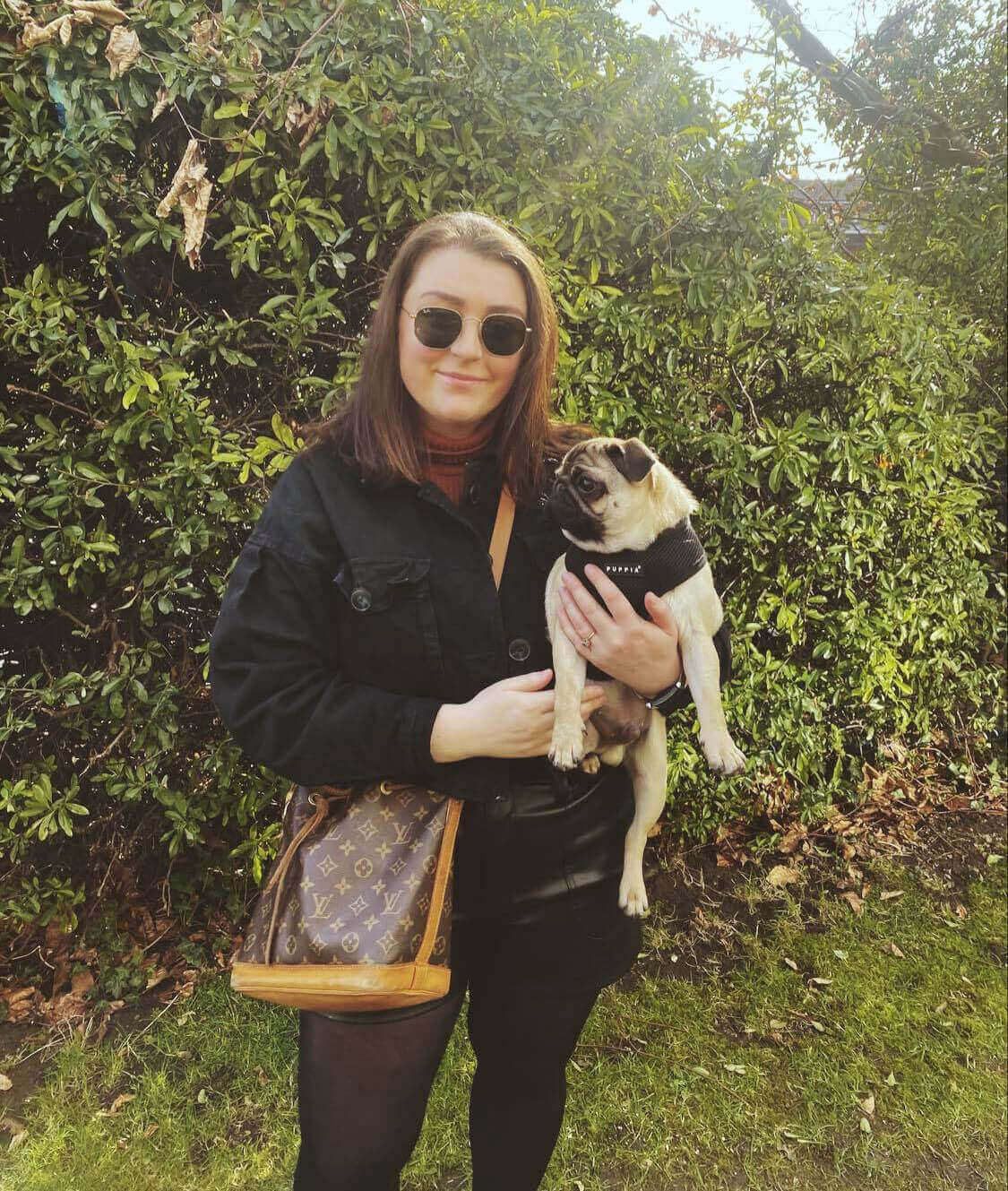 Annie Collyer
UK Shopping Editor
Annie joined the Real Homes team in 2018 as our Deals Editor. Now, as our UK Shopping Editor, she spends much of her time giving advice on what you need to add to your shopping cart. Whether that be a sofa bed for your spare room, accessories to give your space a new lease of life, shiny new appliances for a kitchen or some smart tech for an easier life. She's also our fitness and beauty guru, with hands-on experience with some of the top hair tools and the best home gym equipment around. Otherwise, you can find her rearranging the furniture in her space-savvy London flat, DIYing accessories to fit with her ever-changing colour scheme, or going on long walks with her pug. Next up on her to-renovate list is her bathroom...
o2 Offers Summary
3 live deals
Last updated Fri, 26 Nov 2021