Notonthehighstreet discount codes for October 2021
Save cash with these 20 Notonthehighstreet discount codes!
Notonthehighstreet Codes you might have missed
Most Popular Notonthehighstreet Codes & Discounts
Offer Description
Expires
Discount Type
Halloween Collection from just £10
Purchase Christmas Decorations from Under £1
Sign-up with Newsletter for Special Offers
Pick up Alcohol Gift Hampers from £20
Hints & Tips
Be the first to know about Notonthehighstreet discount codes and sales by signing up to their newsletter. You'll receive exclusive offers, new products and gift inspiration right to your inbox. And don't forget to check in here for the most-up-date codes, too.
Filter by free delivery when you're searching to see which sellers you can save with. You can also filter by discount, which is a really handy way to see where you might be able to make a saving. Opt for 'all discounts' to see the full list of deals.
Keep an eye out during big sales events like Black Friday and the January sales. In the past, Notonthehighstreet has had some great offers on, so if you've been eyeing up something on the site, it's the perfect time to buy it.
---
FAQs
Does Notonthehighstreet do free delivery?
Standard delivery for notonthehighstreet costts a maximum of £3.75, but the site often offers free delivery. If you want your item more quickly, you can opt for tracked express delivery for £6.95. Make sure you check back here for the latest Notonthehighstreet discount codes, including free delivery.
How can I track my Notonthehighstreet order?
Unless your order has been shipped and you've been given a tracking code, the best way to find out where your order is is to contact the seller. You can do this by heading to the 'My orders' section on the website and selecting 'contact seller'. They should be able to give you an update on where your order is.
How do Notonthehighstreet returns work?
At the moment, you have 28 days after receiving your item to contact the seller to let them know you wish to return it. You then have 14 days to send the item back. Sadly, returns don't apply to everything: if you've had something personalised, or customised beyond the options available on the item page, then you can't send it back. You also can't return perishable items, personal items with a broken hygiene seal like underwear, earrings or cosmetics, or specially commissioned pieces.
Does Notonthehighstreet offer a student discount?
Currently there's no student discount on offer, but if there is in the future, you'll be able to find it right here on Real Homes.
Does Notonthehighstreet give NHS discounts?
Notonthehighstreet does often offer NHS discount codes: keep your eyes peeled here for the latest codes.
---
How do you use a Notonthehighstreet voucher code?
1. Check the terms and conditions of your Notonthehighstreet promo code and make sure it's valid for your order.
2. Click the orange 'Get code' button and copy the code if required.
3. Head to the Notonthehighstreet website – it will have opened in a new tab or window – or click the link.
4. Add your items to your basket and head to the checkout.
5. On the payment screen, scroll down and open the tab called 'Promotional code or gift card'. Enter your discount code and click 'Apply'.
6. Place your order and you're done!
---
Help the planet from your home
It's no secret that we all need to do more to help the environment. The good news is that even small changes made within our own homes can make a huge difference – and Not on the High Street is here to help. Whether you're looking for sustainable textiles, small-batch ceramics or eco-friendly reusables to take with you on the go, you'll find it all here. And if you use one of our Not on the High Street discount codes with your order, you'll be saving your wallet as well as the planet.
If you're looking for some easy swaps to make, we've got some ideas for you. Instead of buying cleaning products and toiletries in plastic, buy some reusable amber glass bottles and making your own. Fed up of throwing away coffee cups and plastic cutlery? Invest in a set you can carry with you and you'll never feel guilty about it again. And next time you're redecorating, make your purchases sustainable ones by opting for natural, recycled materials.
Ordering from a small business is a sustainable move. Shopping small means no mass production, plus independent makers can take more care over the materials and packaging they use. Knowing that someone's taken the care to make sure your item is perfect means you'll be more likely to treasure it forever, too, which reduces waste. It's a win-win for you, the small business you're supporting, and the planet. And it can be a big win for your bank balance too if you use a Not on the High Street promo code. So go forth, shop, and enjoy your beautiful new treasures.
---
Snuggle up in a sleep sanctuary
Now the nights are drawing in and the weather's getting colder, it's time to retreat to the best item of furniture in the house – the bed. But if your view from it is less than ideal, it's time to give your bedroom a makeover with a little help from Not on the High Street's huge range of homeware.
Storage is essential to keep your room feeling calm, so banish the floordrobe with some new and improved furniture. How about a chest of drawers made with reclaimed wood for a natural and sustainable scheme? Or maybe you prefer having your clothes out on show – in which case, invest in a clothes rail and some fancy new hangers that'll make you proud of your wardrobe again. Whatever you need, you can save cash with one of our Not on the High Street promo codes.
Once you've sorted the storage, it's time to up the comfort factor. The first port of call is new bedding. Banish the scratchy or threadbare for soft organic cotton or cooling linen. Add a rug for softness underfoot, and some throw pillows for personality – Not on the High Street has a huge range of fun, colourful and quirky designs to suit all tastes. Then, finally, it's time to bring your personal style in further through accessories. Plants, vases, jewellery boxes: the choice is yours! And for a little help paying for it all, don't forget your Not on the High Street discount code – because a great deal will help you sleep even more soundly.
After a stint writing for true life titles, Ellen made her venture into the world of interiors in 2017 on Real Homes magazine. Now deputy editor, she's always taking inspiration from Real Homes' clever tips and tricks for renters, and has a special interest in sustainability in the home.
Rate Notonthehighstreet Discount Codes
About Notonthehighstreet
For the very best in creative independent businesses, there's no better place to go than Notonthehighstreet. Visit this much-loved online marketplace and you'll find top-notch homeware, crafts, fashion, jewellery and more. It's the perfect corner of the internet to seek out unique items for your home, or personalised gifts to make your loved one smile. And for an even better shopping experience, you can use a Notonthehighstreet promo code to save money on your order. Shopping with a Notonthehighstreet discount code is a great way to support independent businesses and save money. Plus, by buying from one of the platform's creative makers, you know you're getting something different to anyone else. Out of ideas? You can even get inspiration by browsing the site's roundup of trends and gift guides. So whatever you're looking for for your home, garden, or a gift, make Notonthehighstreet your first port of call.
Written By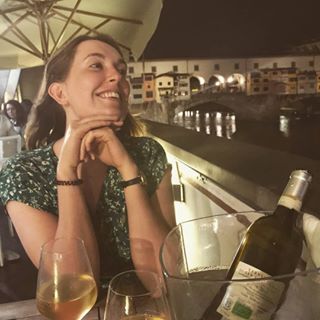 Ellen Finch
Deputy editor
After a stint writing for true life titles, Ellen made her venture into the world of interiors in 2017 on Real Homes magazine. Now deputy editor, she's always taking inspiration from Real Homes' clever tips and tricks for renters, and has a special interest in sustainability in the home.
Notonthehighstreet Offers Summary
20 live deals
Last updated Sat, 23 Oct 2021