Nisbets discount codes for October 2021
Save cash on the best cooking utensils with these 18 Nisbets discount codes!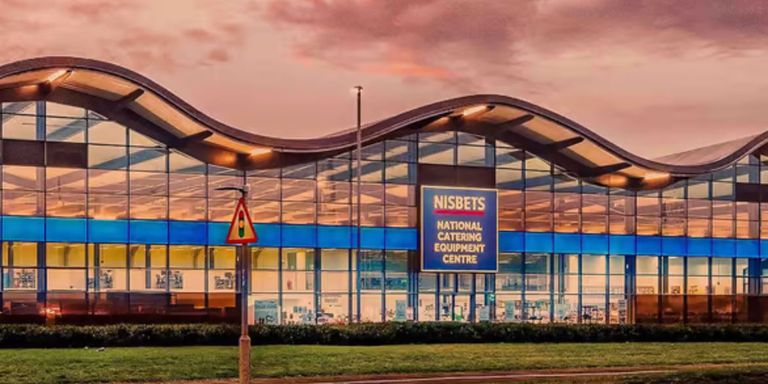 (Image credit: Nisbets )
Hints & Tips
Who doesn't love a bargain? Nisbets offer plenty of ways to get one. End of line items are sold off with savings of up to 70 per cent in the clearance section. There is a price buster options where you can make multibuys of cleaning products, paper towels and tealights. And look out for special offers with reductions on everything from kitchen clothing to plates and serveware. Don't forget to check out the discount codes on the Real Homes site, too.
Students in digs cannot live by pot meals and takeaways alone, and Nisbets have recognised this by putting together 'Student Starter Packs' of everything they'll need when starting to cook for themselves. They range from pots and pans to cutlery and crockery, or a mixture of both. There's even a cleaning set with washing up bowl and brush, washing up liquid, duster and wipes – because someone has to do it when there is no dishwasher or grown up to keep things clean!
Add some personal style to your catering business, or keep track of your favourite kitchen knives with Nisbets customised embroidery or engraving service. You can get a name, logo or even a small flag stitched onto clothing for a touch of flair. And one of a kind knives deserve personalising to make them truly unique (and to stop them being borrowed and not returned promptly)
---
FAQs
Can I get help with what Nisbets products to buy?
If you are looking for assistance, check out the Cater Hub section of the website for inspiration and advice.
How do I keep track of my orders?
Register on the Nisbets website, log in and go to the 'My Account' area. It'll give you 24/7 access to your order history, invoices, statements and credit notes. You can also track your orders.
Is free delivery available?
Free next day delivery is offered on orders over £50 (ex. VAT) to England, Wales and most of Scotland. There is also free delivery for orders of £100 and over (ex. VAT) up as far as the Scottish Highlands. Order before 4pm Monday to Thursday for next working day delivery
Can I use click and collect?
If the item is in stock in store, it can be available to collect within two hours. If it's not, it can be shipped to your store of choice within 48 hours; just hit the click and collect option when ordering. You will be notified by text or email when you can pick it up. Some long lead or bulky items won't be offered for click and collect, so you may need to place a separate order for those that are.
Can I return items to Nisbets?
If you are not totally happy with your purchase, you have up to 30 days to return it. Just contact Nisbets and they will collect it for free and either refund or exchange it.
Are appliances and equipment protected?
Nisbets offer a standard warranty of one year (parts & labour) on their products, and in many cases even longer, which will be shown against the products if you are buying online or from the catalogue. They offer nationwide coverage for warranty and servicing.
Is there an email subscription?
You can sign up to receive emails from Nisbets and you'll get tipped off about exclusive offers, the latest products, and enjoy lots of advice and inspiration
---
How do I use Nisbets discount codes?
1 Chose your items at Nisbets and place in the basket
2 Check Real Homes for the voucher code that you want to use. Copy it ready to paste later.
3 Go to your basket and look for the box marked vouchers.
4 Paste the code into the box and hit apply.
5 If it doesn't work, check that the voucher code applies to the products you are buying.
6 Once it's accepted, go to check out and buy your items.
---
Get your bake on
There is a certain time of year when we all get excited about baking. We watch the culinary triumphs and defeats on the GBBO and are inspired to get out the mixers and grease up the baking tins ready to make our own handshake-worthy showstoppers. If you want to feel like a star baker, use a voucher code to update your appliances to match those on the show.
Top of the must-have list must be a mixer to take the hard work out of beating, folding and stirring. A stand mixer is a hands-free option that will allow you to step away and focus on another stage of your recipe while it gets on with combining ingredients.
Nisbets stocks stand mixers from as little as £99, excl VAT for the no-nonsense Morphy Richards Stand Mixer 400023, which has an impressive four-litre capacity and can knead bread dough as easily as it mixes batter or smooths potato into mash.
Tops for style, though, are the Kenwoods and KitchenAids, with prices ranging from £379.99 excl VAT to £529.99 excl VAT. The Kewoods have an appealing curved style and come in different colours to suit your kitchen scheme. The KitchenAid mixers have a retro feel, and are a real design classic. The first mixers were made in 1918 and initially sold door-to-door. The streamlined profile of the Model K was introduced in the 1930s and has changed relatively little since then – in fact, attachments from back then will still fit on the modern mixers. How's that for being built to last!
---
Plates and cups to save the planet
Nisbets prides itself on being able to supply all aspects of the hospitality business – right from the signs welcoming customers in to eat to the bedlinens and housekeeping supplies that hotels need for customers staying over.
The kitchen is at the hub of it, whether that is in a busy restaurant, a cosy cafe, a pub that does bar meals or a takeaway serving drinks and food to go. There is everything needed, from the large appliances like walk-in fridges and freezers to food prep machines and cookers, dining tables and chairs (both indoors or out) to clothes for the kitchen and wait staff – you can even buy chefs whites for children to encourage them to take an early interest in cooking.
And for caterers keen to do their bit to save the planet as they build their business, Nisbets offers some excellent eco-friendly disposables – Vegware and Fiesta Green. Ranging from eco packaging, plates and napkins to compostable paper cups and straws, these green catering supplies will help businesses lower their carbon footprint and reduce the amount of rubbish sent to landfill. They're ideal to take to green-minded festivals, or for cafes and workplace canteens who care about what happens to the waste once the eating and drinking is done.
Alison is Assistant Editor on Real Homes magazine. She previously worked on national newspapers, in later years as a film critic and has also written on property, fashion and lifestyle. Having recently purchased a Victorian property in severe need of some updating, much of her time is spent solving the usual issues renovators encounter.
Rate Nisbets Discount Codes
About Nisbets
If you are serious about catering, whether you are setting up a restaurant or cafe or cooking in your own kitchen, you're going to need equipment. And the biggest name in the food prep business is Nisbets. Set up in 1983 to provide affordably priced, high-quality catering equipment, it is now the largest supplier in the UK and exports to more than 100 countries all over the world. It stocks a huge range of products – more than 25,000 – and has 25 high street stores, open to the trade and members of the public, and four trade counters. In Bristol, there is a National Catering Equipment Centre with 40 brands represented and a demonstration kitchen to showcase the equipment and products. Nisbets can cater to businesses big or small, but also to the home chef, with everything needed to make, cook and serve restaurant-quality meals for the family, friends or just for themselves. You can rustle up a kitchen upgrade by investing in some new equipment and save while you are doing it with a voucher code.
Written By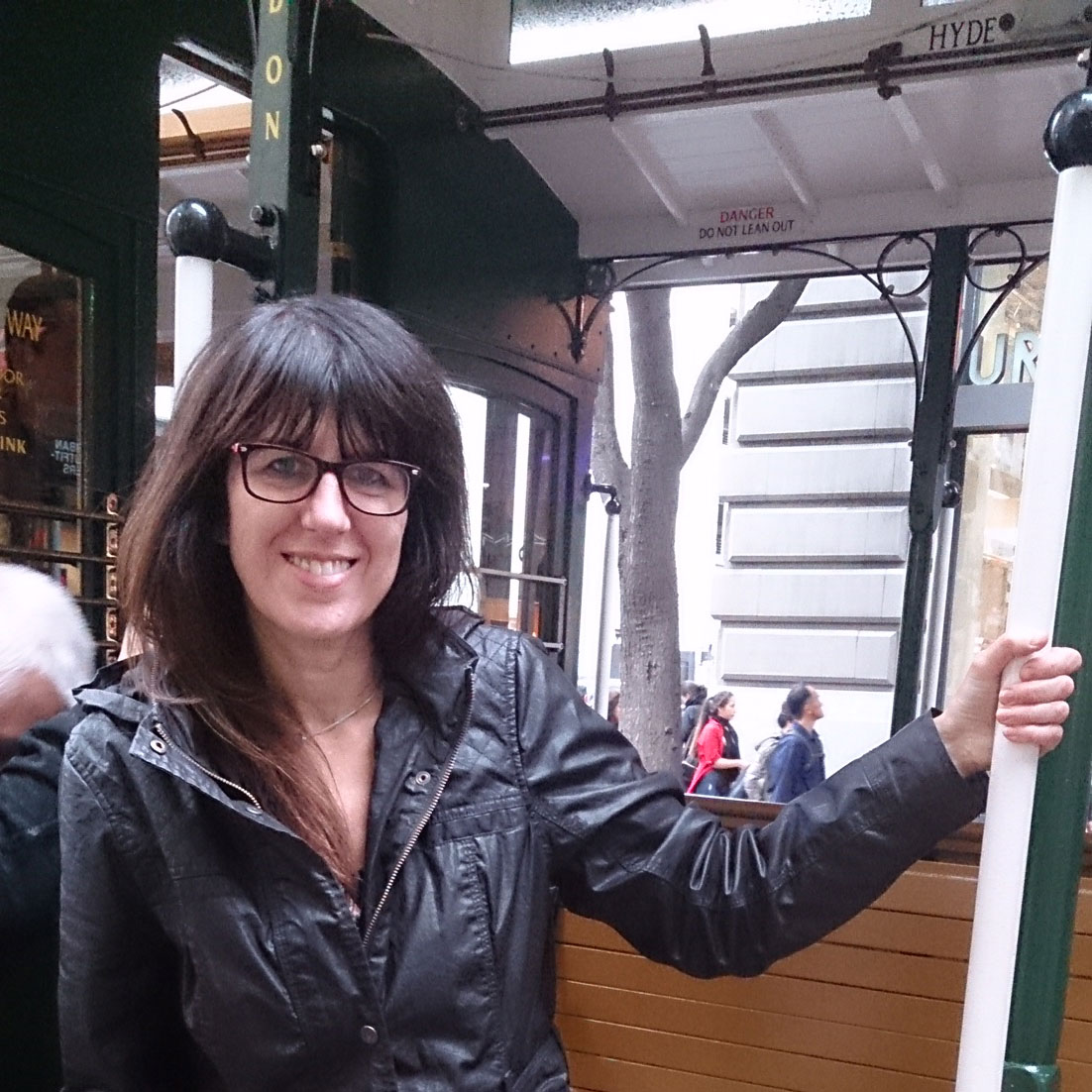 Alison Jones
Alison is Assistant Editor on Real Homes magazine. She previously worked on national newspapers, in later years as a film critic and has also written on property, fashion and lifestyle. Having recently purchased a Victorian property in severe need of some updating, much of her time is spent solving the usual issues renovators encounter.