Nespresso promo codes for October 2021
Save cash with these 6 Nespresso promo codes!
Nespresso Codes you might have missed
Most Popular Nespresso Codes & Discounts
Offer Description
Expires
Discount Type
Snap up to 50% off RRP on Vertuo Coffee Machines
Amazing Offers - Coffee Machines from £1 with Machine Subscriptions
Buy Original Coffee Machines from £229
Get 50 Free Capsules and Gifts with Purchases
Enjoy Free Delivery on Coffee Machines
Hints & Tips
Nespresso has a dedicated offers section on their website, so it's always worth checking in to see what's new. From free gifts to subscription deals, you could make your money go further. Speaking of subscriptions, they're one of the best ways to save if you're a regular coffee drinker – and you could get 10% extra credit a month, plus free delivery. Alternatively, set up a recurring order, choosing your products, frequency and start date, to remove the hassle of remembering to buy more each month.
Become a Nespresso member with Nespresso & You and you'll receive amazing benefits that'll save you money. The membership comes in tiers based on how many years you've been part of the scheme. For the most basic lever, Connoisseur, you'll receive free delivery, personalised offers and special coffee experiences – and it only gets better from there, including 20% discounts on accessories, private sales, VIP awards and more. Once you're a member, you can also sign up to emails to receive offers and keep up to date with limited edition releases.
---
FAQs
Where can I find the latest Nespresso promo codes?
For all the latest working Nespresso offers, check back on this page – we're constantly updating it with new deals. You can also check out the offers page on the Nespresso website, and sign up to receive emails for exclusive discount codes.
Is there a Nespresso machine sale?
Occasionally you might find a Nespresso machine in a sale, but you're usually better off using a Nespresso discount code to save on your order instead. You could bag a free gift or money off when you buy – check back here to get the best deal.
Is there a Nespresso near me?
To see where your nearest Nespresso store is, head to ' Boutique locator' at the bottom of the Nespresso website. From there, you can view a list of boutiques currently open. You can also enter your postcode to find the nearest place to buy and recycle capsules, or buy a machine.
How can I track my Nespresso order?
Once you've placed your order, you'll receive an email containing your order number and a link to the tracking site. Your parcel should be trackable 24 hours after the order is placed.
Can I buy a Nespresso gift card?
While you can't buy a Nespresso gift card from the site, if you want to give the gift of good copy, why not buy someone a coffee subscription instead?
Does Nespresso do a student discount?
Unfortunately Nespresso doesn't offer a student discount, but you can still take advantage of other great deals by scrolling through the latest codes on our site.
---
How do you use a Nespresso promo code?
1. Check the terms and conditions of your Nespresso discount code and make sure they match your order.
2. Click the orange 'Get code' button and copy the code if required.
3. Head to the Nespresso website, which should have opened in a new tab or window. If not, just click the link to be taken there.
4. Add your items to your basket, then head to the checkout to review your order.
5. Sign in or register as a Nespresso member, then proceed to the next page.
6. Under the promotion tab, enter your code and click 'OK'. Your savings will be discounted from the order total.
6. Check out and get excited for your items to arrive!
---
Great coffee, every time
Can you call yourself a true coffee fan if you don't have a fancy machine? If you're really into your coffee – if you have a keen interest in the origin of the beans and the precise temperature at which you serve the drink, for example – chances are you've fallen for a fair few pieces of tech in your time, all promising the perfect brew. Some of them work, some of them don't – but we've found the real deal in the Nespresso Vertuo Plus by Magimix. And if you use a Nespresso promo code, you can save on your order of this amazing coffee machine, too – bring the price per cup down even more.
So, what's so good about the Vertuo Plus? An upgrade from the brand's Original, this machine is full of special features to guarantee the perfect cup. First off, it's adaptable - you can use three different capsule sizes and make four cup sizes, including an alto and an espresso. The tech wizardry comes in the form of Centrifusion technology. When you brew the coffee, it reads the capsule barcode and automatically calibrates the perfect brew.
Next, the machine spins the coffee capsule 7,000 times a minute, allowing it to brew the coffee and form a light and delicate crema. Spinning the capsule around at a speed, it brews the coffee and forms a light and delicate crema to top it off. The machine has automatic capsule ejection and a moveable water tank, so it's easy to use and maintain – and all the magic happens with the touch of a button.
Intrigued? Pick up your Nespresso Vertuo today using a Nespresso discount code – and enjoy the perfect brew every time.
---
Capsules delivered to your door
Picture the scene: you trudge downstairs, bleary-eyed, five minutes after waking up, and head to the kitchen. You open the coffee canister, and… there's nothing there. You've run out of coffee. Cue an urgent run to the shops, coat covering your pyjamas, to stock up as fast as you can. What if we told you it doesn't have to be this way? With a coffee subscription, you can guarantee you'll always have your favourite brew to hand. And with a Nespresso discount code, you can have it for less, too.
Nespresso's coffee subscriptions are flexible, tailored to your needs and great value, too. If you don't already have a coffee machine but fancy getting your hands on a Nespresso one, you can combine regular payments with a coffee capsule subscription for as little as £21 a month. Already have a coffee maker? Nespresso's coffee-only subscriptions come with 10% extra in credit, so you can explore all the extras Nespresso has to offer. Oh, and they start at just £17 a month – that's as little as 56p a cup if you have one a day.
You can take a quiz to help you choose the perfect plan for you based on how much you drink and what sort of price you want to pay. All Nespresso subscriptions come with free delivery every month, and you can cancel any time – so there's no harm in trying it out for a few months first. Why not give it a go today? Use your Nespresso voucher code to save on your order – and never worry about running out of coffee again.
After a stint writing for true life titles, Ellen made her venture into the world of interiors in 2017 on Real Homes magazine. Now deputy editor, she's always taking inspiration from Real Homes' clever tips and tricks for renters, and has a special interest in sustainability in the home.
Rate Nespresso Discount Codes
About Nespresso
If you can't start your day without a proper cup of coffee, you'll want to make Nespresso your go-to brand. Their coffee machines and capsules are made to the highest standard to ensure a great drink every time. They've spent 30 years building their craft, finding farmers, coffee development experts and more, to bring you the very best in excellent coffee. And with a Nespresso promo code, you can save on your order – so you get a great morning pick-me-up or night cap for less. As well as top-of-the-range machines, they also offer coffee subscriptions, so you can get your favourites delivered to your door. Plus, you can rest assured your coffee is good for the planet thanks to the Nespresso AAA Sustainable Quality Program. Developed with the Rainforest Alliance in 2003, the program works with farmers to implement sustainable farming practices, improving the quality of their coffee trees while preserving the land and their community. All the more reason to shop today – using a Nespresso discount code to help you save.
Written By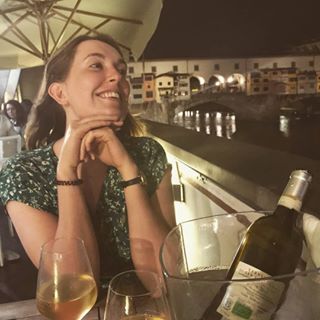 Ellen Finch
Deputy editor
After a stint writing for true life titles, Ellen made her venture into the world of interiors in 2017 on Real Homes magazine. Now deputy editor, she's always taking inspiration from Real Homes' clever tips and tricks for renters, and has a special interest in sustainability in the home.
Nespresso Offers Summary
6 live deals
Top saving 50% OFF
Last updated Wed, 20 Oct 2021