Morrisons discount codes for November 2021
Save on your next grocery or homeware shop with these 15 Morrisons discount codes!
Most Popular Morrisons Codes & Discounts
Offer Description
Expires
Discount Type
Save up to 50% on Selected Groceries
Christmas Groceries for up to 20% Less
Pick up 4 for £9 on The Best Pizzas
Save up to £6 on Bundle Deals
Select Muller Corners are Now 10 for £4
Hints & Tips
Refer to these hints and tips to find the best offers – and shop the cheapest prices – on the Morrisons website.
When on the Morrisons homepage, click the 'Offers' tab in the toolbar to start your shopping by doing some bargain hunting. It's here you can shop Morrisons' meal deals and bundle offers, too.
New Morrisons customers will get their first food shop delivered for free. There are also delivery slot price cuts going on right now, so get in while you can. If you are a regular Morrisons shopper, you might want to consider a Morrisons Delivery Pass. This pass lets you shop online as frequently as you like, whilst paying nothing for delivery. You pay a set price either monthly, six monthly or annual for this.
Make sure you sign up for a My Morrisons card and scan it as you shop – both online and in-store. They will then send you regular offers for money off certain products, to use every month.
Shop Morrisons Wonky range for fruit and vegetables that are as tasty as the rest, for a cheaper price. The only thing: they're a slightly different shape. Still as delicious and you'll be saving the planet.
Head to Morrisons' Home & Garden section online and shop their 'Online Exclusives' that you won't find anywhere else. Once you're done, you can shop the entire Morrisons home range online, from appliances to soft furnishings and more.
---
FAQs
What are the delivery options at Morrisons?
Morrisons delivery options depend on how busy they currently are with deliveries. Sometimes you can find a slot for the very next day, other times it could be a week-long wait. This means that they will also differ in price, although Tuesday to Thursday slots should be the cheapest. When booking your delivery slot, you have 60 minutes to hold it otherwise it will expire and go to someone else who wants it. It's worth us noting, too, that you will need to spend at least £40 when shopping online at Morrisons.
Should I get a Morrisons Delivery Pass?
If you tend to shop at Morrisons for your groceries and other stuff a lot, then we definitely suggest signing up for a Morrisons Delivery Pass. It can save you up to £167, plus you can choose a pass for as little as £5 a month. With this pass, you can book an unlimited amount of orders, so long as your order total exceeds £40 each time. You can choose from anytime delivery which is more expensive, or Tuesday to Thursday delivery which is the best value. Then, choose how long you'll be wanting your pass for, from 2 months to 12 months. You can pay annually, monthly or six-monthly.
Can I make amends to my Morrisons order?
Yes, you can make amends to your Morrisons order, so long as there is a decent amount of time until it's delivered. You will be told your cut-off date for changing or adding items in your confirmation email.
What is Morrisons Instant Shop?
This clever feature makes shopping online even easier. It creates a 'suggested order' list for you, based on your previous orders, and you can fine-tune this order to suit your needs. You can add items to your suggested order list, too, such as bin bags, kitchen rolls and even tins of food.
---
How to use Morrisons discount codes
1. Find the Morrisons discount code that you want to use with your grocery or homeware shopping, and make a note of it. Alternatively, copy it ready to paste later.
2. Do your shopping at Morrisons and make sure you add more than £40s worth of shopping to your basket. Once you're done, head to your basket to see your order total and to checkout.
3. Sign into your Morrisons account.
4. Select a delivery option.
5. On the next page, find where it says 'Discounts' and click 'Voucher'.
6. Type in your Morrisons discount code here – or paste it in the box.
7. Hit 'Add Voucher'.
8. Check that your order total has gone down, and that the voucher has worked.
9. Once you've added your payment details, hit 'Place Order' and you're done.
---
A merry Morrisons Christmas
Make the run up to Christmas a calm experience with help from Morrisons online delivery. You won't dread the Christmas food shop ever again after doing yours online and from the comfort of your own sofa. This way, you'll remember every single thing on your list, plus you'll have plenty of time to go through the deals and get the best bang for your buck. No need to lug all of your Christmas alcohol to your car afterwards, too. From party food to breakfast buys and even Christmas gifts, it's all here – and it can be delivered straight to your doorstep. Use a Morrisons discount code with your Christmas food shop to help save money around the most wonderful (expensive) time of the year.
Morrisons' party food selection consists of tasty snacks and nibbles, from fresh bites that need only be popped on a plate, to tasty flatbreads, focaccia and more. You'll find everything from sumptuous meats to veggie dishes to wow and even some tasty frozen food that you can buy early and pop in your freezer.
Next up on your list: stocking up your bar cart. With help from Morrisons' alcohol offers, of course. Whether it's bottles of wine, Bucks Fizz or some whisky for a post-dinner treat, Morrisons has plenty of alcohol offers on. Think 2 bottles for £10, buy 2 get the 3rd free...
From food gifts to alcohol-based gifts and even gift sets to aid relaxation, there's plenty of a selection at Morrisons, whether you are shopping for a friend, a sibling or for your secret Santa. Gifts include buys from Bayliss & Harding, Friexinet, Kraken and even Baileys. Take a look.
---
Take a look at Morrisons home
Buying some cosy additions for your living room and bedroom to get these areas ready for the colder weather? From throws to cushions, candles and maybe even some new bedding, there's no need to spend an arm and a leg – or to shop elsewhere if you're already placing a grocery order at Morrisons. Yes, Morrisons home range is pretty impressive – and reasonably priced. Take a look and shop online with your Morrisons discount code to get these items delivered straight to your doorstep, for a cheap price. Here's what we're eyeing up…
Because who doesn't love buying a new candle for a change of season? Especially when your new candle looks as good (and smells as nice) as the Morrisons Black Glass 4 Wick Waxfill Wild Fig & Pomegranate. Housed inside a large jar with 4 wicks, this statement candle looks like it should be double or triple its price – it's only £10.
For draping over your sofa or displaying on the bottom of your bed, the Morrisons Checked Grey Sherpa Throw is as cosy as it is cute. Boasting a checked grey pattern, it's perfect for wintertime. For just £20, it's a total bargain.
Buy a new duvet set to refresh your bedroom or spare bedroom, and take a look at Morrisons' range to be surprised. The Morrisons Mono Sprig Floral Double Duvet Set is subtly decorated with black and white flowers, to make it subtle yet anything but plain. It's even reversible...
Rate Morrisons Discount Codes
About Morrisons
Head to Morrisons online for all of your food and homeware needs – yes, Morrisons sell homeware, and yes: it's pretty great. This trusted retailer is the place to go for delicious groceries, reasonably priced homeware, fresh flowers and even your pet supplies. Why shop for your Morrisons order in-store rather than online? You can do your shopping from your sofa, and it will be delivered to your door. Plus, it's always easier to shop offers and deals when you are shopping online. Just remember that Morrisons discount code to ensure you make a saving. Don't forget to sign up for a My Morrisons account for regular money off offers when doing your weekly food shop. Otherwise, you can always rely on Morrisons' Wonky Veg range to help you save a few pennies. Shop Morrisons' full home and garden range online, for everything from a new toaster to some fresh bedding, and even some garden furniture – it's all online.
Written by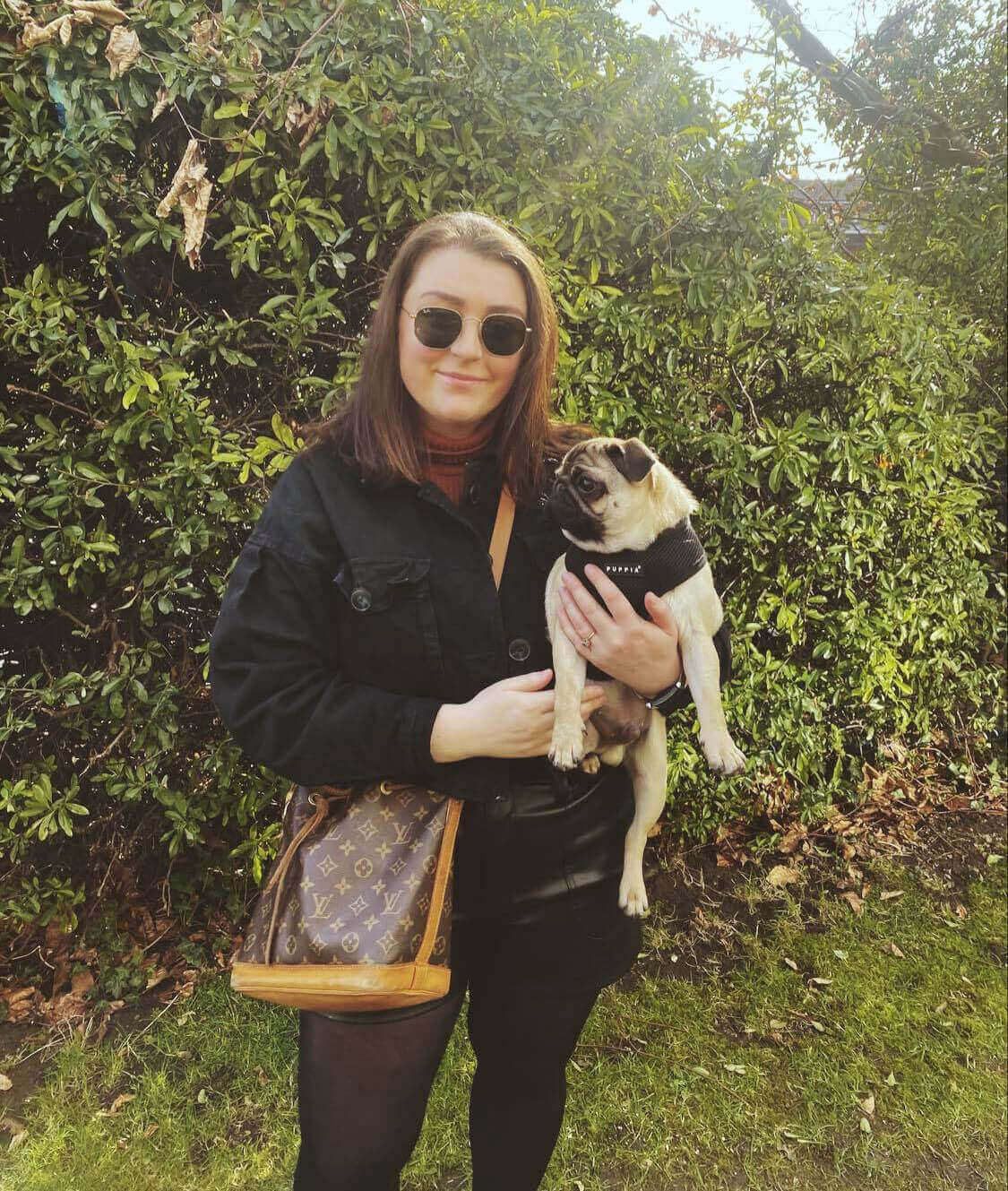 Annie Collyer
UK Shopping Editor
Annie joined the Real Homes team in 2018 as our Deals Editor. Now, as our UK Shopping Editor, she spends much of her time giving advice on what you need to add to your shopping cart. Whether that be a sofa bed for your spare room, accessories to give your space a new lease of life, shiny new appliances for a kitchen or some smart tech for an easier life. She's also our fitness and beauty guru, with hands-on experience with some of the top hair tools and the best home gym equipment around. Otherwise, you can find her rearranging the furniture in her space-savvy London flat, DIYing accessories to fit with her ever-changing colour scheme, or going on long walks with her pug. Next up on her to-renovate list is her bathroom...
Morrisons Offers Summary
15 live deals
Top saving 50% OFF
Last updated Fri, 26 Nov 2021