Mobiles.co.uk discount codes for November 2021
Save cash updating your phone with these 6 Mobiles.co.uk discount codes!
Mobiles.co.uk Codes you might have missed
Pick up Phone 11 Vodafone, £28 p/month, 150GB Data, £75 Upfront
Don't Miss Samsung Galaxy S21 Vodafone, £39 p/month, 200GB Data, £50 Upfront
Grab a Samsung Galaxy S20 FE Vodafone, £33 p/month, 150GB Data, 1p Upfront
Most Popular Mobiles.co.uk Codes & Discounts
Offer Description
Expires
Discount Type
Get a £20 Discount on the Upfront Cost of Selected Mobile Phone Upgrade Deals
Refer a Friend and Earn up to £40
Enjoy Free Gifts with Selected Contract Phone Orders
Grab a Pixel 6 Pro with Vodafone for £39 pm, 200GB Data and £55 Upfront
Grab an IPhone 13 Mini with 256GB Vodafone, £39 pm, 200GB Data and £95 Upfront
Hints & Tips
Mobiles.co.uk is part of Currys Ltd, the high street's biggest name when it comes to all kinds of electrical appliances. Within the first 12 months of purchasing your phone, you are entitled to a warranty fix through Currys. Just contact or go to your nearest store. Mobiles.co.uk is an award-winning company that has been named Best Online Retailer, USwitch Mobile Retailer of the Year and in the Top 50 Companies for customer service.
Buying a new phone can be a big investment, but mobiles.co.uk have various ways that you can try and cut the costs or even earn some money to put towards it. There is a drop down menu of special offers that lists the latest and best deals and most popular offers on phones, including things like savings on sim free phones, free gifts and bundles, cashback on your bills by cheque or by redemption, and how you can sell your own phone to get hundreds of pounds towards buying a shiny new one. They will also be offering special deals on Samsung, Apple, contract and sim only cards on Black Friday and Cyber Monday.
Word of a mouth is often the best recommendation, and it is one that could earn you money. If you have been impressed by your mobile purchase or the deal you got from Mobiles.co.uk, you can refer a family member or friend and earn up to £40 a time. The amount you get depends on what they purchase: for a handset only it will be £5, £10 for a sim only contract, £25 for a new handset contract and £40 for an upgrade handset contract.
---
FAQs
How much is delivery?
It's always free; regardless of what you order you won't be charged to receive it. All handsets are delivered by the courier DPD.
What networks does Mobiles.co.uk offer?
Mobiles.co.uk offers two networks, Vodaphone and iD – the latter currently with £10 off.
Can I keep my old number?
If you're nearing the end of your contract but want to hang on to your familiar number and stay on the same network, there are a number of upgrade options available. Contact the Mobiles.co.uk upgrades team on 0330 678 1450, who can advise about specific deals.
Can I change my mind if I'm not happy with my new phone?
You can arrange to exchange your phone for another within the first 14 days (subject to usage). Due to their unique tariffs, Mobiles.co.uk cannot exchange to or from Apple iPhones for another manufacturers model of handset. Upgrade and Pay as You Go phones also need to be returned within 14 days.
Can I return it if there's something wrong?
If you require a faulty exchange, tell Mobiles.co.uk within 30 days.
Can I get notified when a phone's due for release?
Add your email address on the relevant handset page and you'll get updates of when a specific handset is released and available for pre-order and when it's in stock.
Can I use my phone abroad?
Contact your network provider before using your phone abroad. They will tell you everything you need to know and can set your account to ensure your phone will work in the country you are travelling to.
---
How do I use a Mobiles.co.uk discount code?
1 Choose what you want to buy and put it into the basket.
2 Look for a voucher code on the Real Homes site.
3 Copy the one you want and paste the voucher code into the box at the checkout.
4 Let Mobiles.co.uk take care of the rest.
---
Time for an upgrade
There is nothing like the thrill on a fresh phone – slowly peeling off that protective cover on the as-yet-untouched screen is a small but visceral thrill. And Mobiles.co.uk has the newest on offer. The iPhone 13 series is in stock, as is the Samsung Galaxy Z Flip3 5G if you like a phone you can fold, and that offers impressive specs such as a 6.7-inch display and dual 12MP camera in a compact pocket-friendly package. Other brands stocked include Galaxy, Google, Sony, Huawei, Nokia, Sony and Honor.
5G is the future and it's here already. Delivering a faster and more efficient mobile internet experience, reaching speeds of up to 10GB per second compared to 100mb on 4G . In addition to faster speeds, there is less lag and drop-off in busy areas. If you feel the need for more speed, to access it you need a handset with 5G capabilities. Mobiles.co.uk have them across a range of brands, with a monthly cost from as little as £13. plus a free handset, with the Samsung Galaxy A22 5G up to £63 a month with no upfront costs for the Apple iPhone 13 Pro 128GB.
---
Recycle and refurbish
When you buy a new phone, what do you do with the old one? You could amass quite a collection if you hung onto them all, but Mobiles.co.uk offer the option of selling them and using the cash to put towards your new purchase. You can trade in a range of brands, including Apple, Samsung, Sony, Nokia and LG, and even faulty phones. This environmentally friendly choice sees the old models being sent for reuse in developing markets rather than being scrapped. You just input your old mobile's details in to the Sell My Phone section of the website. If you accept the quote, you'll get sent an envelope to return it for a quick payment.
If you want a big brand phone but not the fresh out of the box price, a refurbished phone will give you the same device while being a much cheaper option. You can save up to £192 by choosing to buy refurbished. A lot of them might be change of mind returns so will barely have been used, or if they have suffered a technical fault, will have been reconditioned by experts so they are good as new. They are even covered by a 12-month warranty so if it develops a fault they'll swap it for a replacement or a free fix.
If you want to know more about what phone is right for you, or what accessories, you need in your life, check out the Mobiles.co.uk blog. It is full of insightful reviews on all the latest models and and advice on how to get the most out of all the features.
Rate Mobiles.co.uk Discount Codes
About Mobiles.co.uk
Mobiles.co.uk has been matching phones with their new owners since the early days. Our mobile phones are an essential part of our everyday lives that have progressed from a way to stay in touch while on the move to all-in-one personal computers, cameras, TVs and cinemas that we can carry in the palm of our hand. With more than 25 years' experience, Mobiles.co.uk is the UK's first and longest-running online mobile phone shop. The secret to its longevity is that it offers value for money phones with excellent customer service. You can pick up the best new handsets, whether it's the latest iPhone 13 or the Samsung Z Galaxy Flip, plus all the accessories like earbuds, headphones, cases and chargers. You can even sell your own phone to add to the fund for your new one. They also do refurbished phones if you are in the market for a big brand phone without the big price tag. And you can save money while buying a new mobile by doing it with a voucher code offer. Check them out and see if they have the phone that has you at 'hello'.
Written by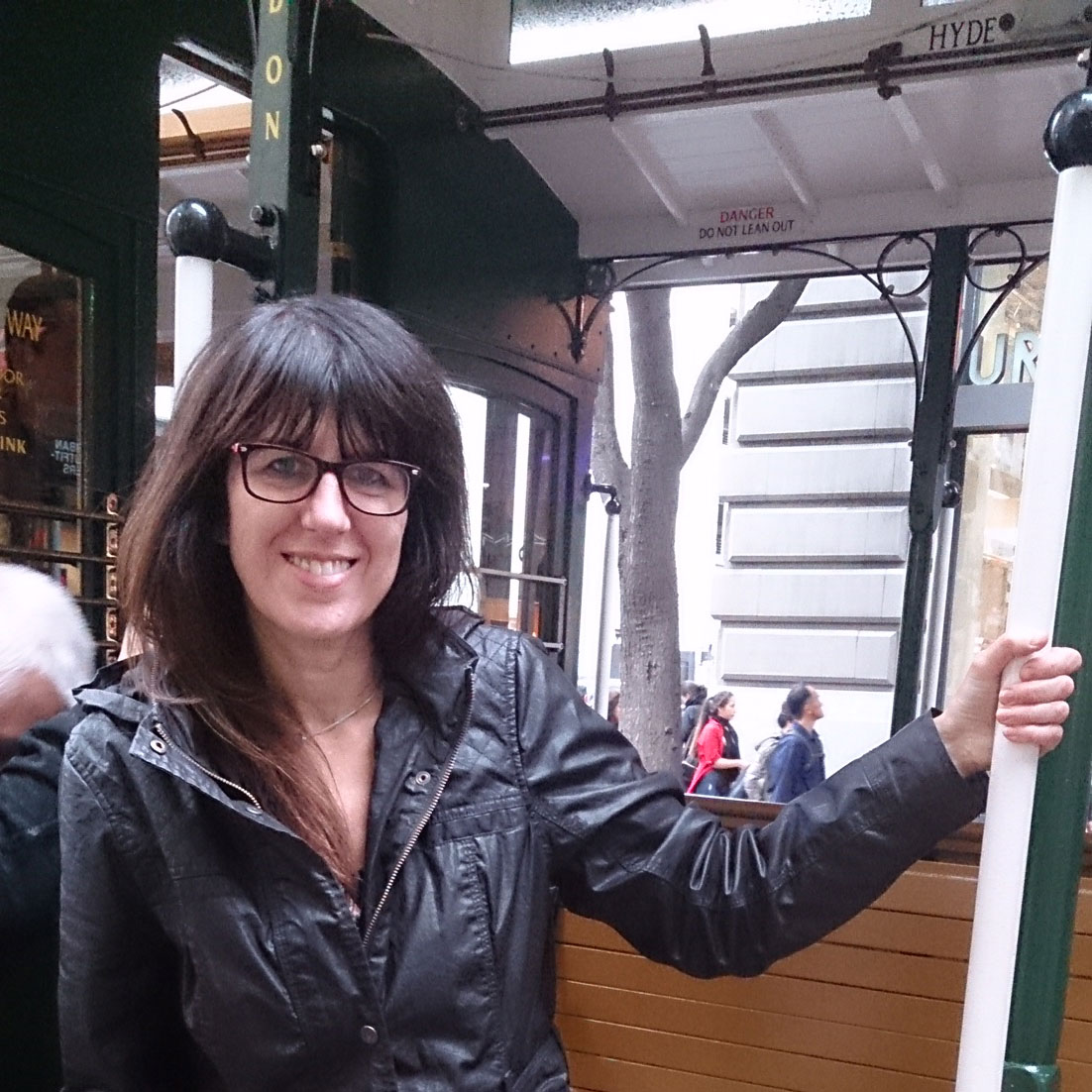 Alison Jones
null
Alison is Assistant Editor on Real Homes magazine. She previously worked on national newspapers, in later years as a film critic and has also written on property, fashion and lifestyle. Having recently purchased a Victorian property in severe need of some updating, much of her time is spent solving the usual issues renovators encounter.
Mobiles.co.uk Offers Summary
1 live codes
4 live deals
1 live sales
Top saving £40 OFF
Last updated Fri, 26 Nov 2021