Mattressman discount codes for November 2021
Save money on your bedroom makeover with these 12 Selections discount codes!
Mattressman Codes you might have missed
Most Popular Mattressman Codes & Discounts
Offer Description
Expires
Discount Type
Save 25% on Relyon Mattresses
Black Friday - Save 25% on Relyon Mattresses
Buy Garden Furniture and Save 10%
Free UK Delivery when you Spend £100
You Can Buy Now Pay Later by Choosing Klarna
Hints & Tips
It's recommended you change your mattress every seven years, though a high-quality mattress may last much longer and a low-quality mattress not as long. If it takes you a long time to get to sleep, you wake up during the night or have aches and pains in the morning, this could be due to your mattress no longer giving you proper support. If it is sagging, lumpy or worn, it's probably time to make a change.
Mattressman can make sure that your old mattress is disposed of properly if you are in one of the local delivery areas. A bed and a mattress counts as two items, so you must be buying a replacement bed and mattress to qualify for the service. If you are disposing of a bed, it needs to be dismantled. The disposal service costs £25 per item (a divan would count as two items). For more information regarding disposal, call the customer service team on 0333 577 5773 who will be happy to answer any questions you might have.
Students get to sleep soundly between classes on a supportive yet relaxing mattress that they can buy with 20 per cent off. The discount is offered through Student Beans. For instant access to it, just register for free and verify your student status with them.
As well as mattresses, Mattressman sells a large variety of stylish furniture – and not just for the bedroom. You can furnish your whole house – living room, dining room, hallway, office, bathroom and even the garden. Take a look at the selection of items for inside and out under the drop down.
---
FAQs
Can I get a special sized mattress from Mattressman?
If a standard size mattress isn't right for you, Mattressman can build special size mattresses up to 7'x7'.
Is there a way to test the mattresses before I buy?
There are Mattressman stores across East Anglia, the East Midlands, and Greater London. Check the store page on the website to find your nearest branch.
How much should I spend on a new mattress?
Spend as much as you can afford. Your mattress is an investment, and the better quality it is, the longer it will last. You spend around a third of your time in bed, so it's well worth paying extra to ensure you sleep comfortably.
Does Mattressman match the prices of other retailers?
There is a Price Beater Guarantee – for more information about this, call the customer services team on 0800 0433443, or 0333 5775773 to use mobile minutes.
How much is delivery?
There is a free next working day delivery service to the UK mainland on all orders over £100 received before 4pm. For orders under £100 there will be a £7 delivery charge. There is a before 1pm delivery at an additional cost of £15, or before 9.30am for a charge of £35. If you require any additional help with your delivery, Mattressman offers a two-man delivery service and will take your purchased item to the room where you want it for an extra £20.
Does Mattressman do weekend delivery?
There is a Saturday delivery (8am – 6pm) at an additional charge of £30. Orders need to be placed by 4pm on the Friday before delivery day.
Can I return items to Mattressman?
Returns will be accepted within 14 days from the delivery date and must be unused and in the original packaging. If it is furniture you are returning, it cannot have been assembled. You can return the items through your own specified courier or Mattressman can collect using its own courier.
---
How to use Mattressman discount codes
1. Find the discount code that you want to use and make a note of it or copy it to paste later.
2. Choose your new mattress, bedding or furniture and add to your basket as you go.
3. Head to checkout and look for the discount box under summary.

4. Type or paste your discount code into the box and apply.
5. Check that your discount has worked and then proceed to payment.
---
Big savings on a good night's sleep
Mattressman is going all in on Black Friday and extending it to last the entire month of November. It is slashing 20 per cent off mattresses, making it a great time to make up your new bed. The only difficulty might be in deciding which one to buy, as they literally offer thousands.
One of the highest rated mattresses is the Restopaedic Cool Pocket 1000 Pocket Sprung Mattress. Even the name carries the promise of a relaxing night. And it does it by being adaptable. It is a two-sided seasonal mattress that you can flip for warmth in winter and cool in summer, helping to regulate your body temperature. With 1,000 independently moving pocket springs, this is an ideal pick if you are a side sleeper. The mattress is £428 with the discount.
If you are looking for comfort and also watching your budget, check out Silentnight's Pocket Essentials 600 Pocket Sprung Mattress. This is a great choice for all the family's beds as it has a sturdy pocket spring system that shapes to the body for comfort and support. Its polyester filling is also hypoallergenic and very durable. And in the Black Friday offer, you can get a double for £215.20.
For an innovative approach to a better night's sleep, look at the Sealy Millionaire Geltex Comfort Pocket Sprung Mattress. Geltex is a foam and elastic gel that is air-permeable, so you won't feel too hot or too cold. It also features Tencel, an eco-friendly fibre, and is treated with Purotex; a probiotic that prevents build-up of allergens. It is reduced to £671.20.
---
Get smart with storage
If you are looking for a new bed, choose one that offers more than just a place to sleep. A bed takes up a lot of floor space, so it's smart to get one with dual functions. More storage is always useful and with a divan you can have extra drawers for tucking away everything from bedlinens to bulky sweaters. The Limelight Monet Grey Fabric Bed, which is ​​£475, has a high headboard with button detailing that is perfect for relaxing against with a late-night read. It also boasts two drawers on either side that you can pull out without hitting the bedside tables, and a long drawer with extra space at the bottom.
If you have a lot to store that you don't need to use regularly, an ottoman bed is a great solution. Just lift it up and you have a mattress-sized cavity where you can pack away things like blankets or even the Christmas decorations. The LPD Furniture Berlin Ottoman comes in on-trend upholstered teal for a real centrepiece in the bedroom, and it opens easily using a gas spring system. The bed costs £345.
For the ultimate in storage in a kid's room, beds don't better than the LPD Furniture Rocco Mid Sleeper. Made with a vintage wood effect with black metal detail, it looks like the cabin bed on a pirate ship. Underneath the bunk it has drawers, a cupboard with shelves and a secret pull out section for packing away toys and clothes. Fun, stylish and useful, it is a brilliant buy at £555.
Rate Mattressman Discount Codes
1 ratings with the average rating of 4 out of 5 stars.
About Mattressman
Need a mattress? Mattressman has thousands. It is the UK's biggest online mattress specialist, offering something for every budget, every size and every purpose. Starting with one store in North Walsham, Norfolk in 2004, it's grown into a business selling mattresses to customers all over the country.Brands sold include the major names in bedding such as Silent Night, Hypnos and Sealy, with styles ranging from pocket sprung to memory foam. But Mattressman isn't only about mattresses, it is about all round comfort when it comes to sleeping; you can buy bed frames and divans, pillows, mattress toppers, duvets and covers, and much more.So if you want to revamp your bedroom, get more support or create a restful setting, you can find everything you'll need at Mattressman – and save money buying it by using a discount code.
Written by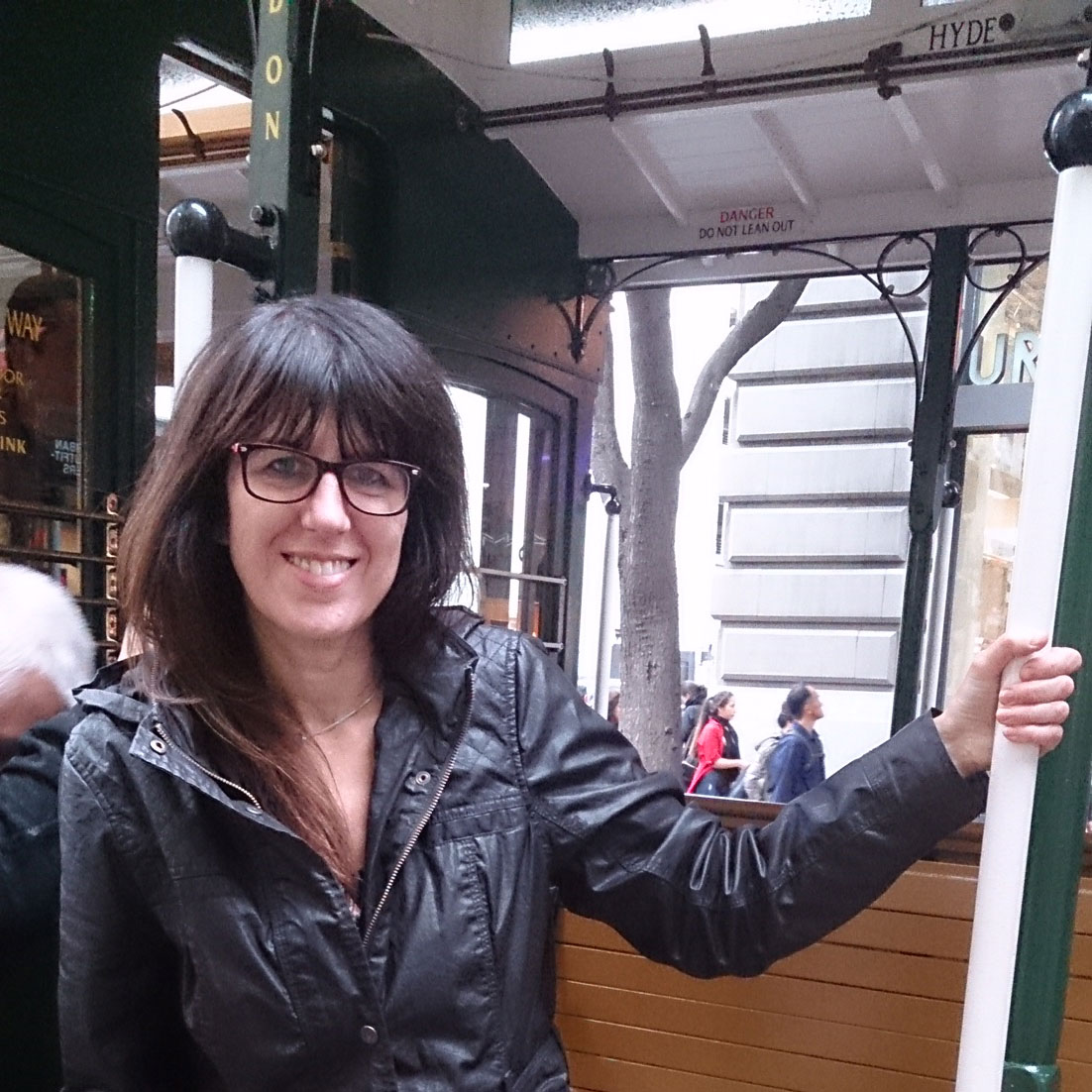 Alison Jones
Assistant Editor
Alison is Assistant Editor on Real Homes magazine. She previously worked on national newspapers, in later years as a film critic and has also written on property, fashion and lifestyle. Having recently purchased a Victorian property in severe need of some updating, much of her time is spent solving the usual issues renovators encounter.
Mattressman Offers Summary
3 live codes
8 live deals
1 live sales
Top saving 25% OFF
Last updated Fri, 26 Nov 2021