M&Co discount codes for October 2021
Save cash with these 11 M&Co discount codes!
Hints & Tips
Clothes and gifts at M&Co are already well priced, but there are a number of ways that you can make even more savings. There are many offers and promotions on the site, including seasonal sales with up to 60 per cent off, and limited time only discount codes that knock even more money off the sale price. There are twofer deals, where you can buy two of the same items together for a reduced price, like jeans or knitwear. And three for two deals on Essentials items, gifting and soft furnishings – where you can get a third item free after paying for two – just look out for the labels to save.
M&Co likes to reward its loyal customers, quite literally. Sign up to the M&Co loyalty scheme and every time you spend, you'll get points. You get five points for every £1 you spend, and when you have 500 points, you'll get a £5 voucher to spend either online or in store. It's easy to sign up for the rewards scheme – you can do it in-store, online or through the M&Co app. When you make a purchase, just enter your loyalty card number at the checkout and watch the points add up.
If you like to shop anywhere, anytime, M&Co has an app for that. Available on iPhone and Android, the app lets you shop the latest trends on your phone and add items to your wishlist if they are out of stock.You can get notified when there are exclusive offers, and the app stories will keep you on top of the latest trends. There is also an updated new loyalty area where you can get app exclusive loyalty offers and you can link to your loyalty account to start spending your rewards.
A number of M&Co catalogues are produced throughout the year. You can pick them up in store, scroll through online or request one for delivery by contacting the loyalty term through the website.

---
FAQs
How can I find an M&CO store?
There are 100s of branches on the high streets across Scotland, England and Wales, and the easiest way to find the one local to you is through the store locator on the website at mandco.com/stores.
Does M&Co just sell clothes?
No, they have also expanded into home and giftware with a selection of attractive soft furnishings and accessories, and appealing and useful gifts that are all keenly priced.
How does M&Co care about the environment?
There is a charge to customers for carrier bags, and the bags themselves are suitable for recycling. All unwanted hangers are returned to suppliers for recycling, and a large percentage of waste polythene materials are sent back to head office to be recycled.
Is there a newsletter?
Yes, sign up to the mailing list and you'll be tipped off about all the latest offers, promotions and events – so you can get there first!
Is free delivery available?
Yes, if you spend £40 or more. Otherwise standard delivery is £3.50 and express delivery, which will take one to two days, is £4.95. You can collect it free in store through click and collect – your purchases will be available in five to seven working days. If you need it in a hurry, you can opt for express click and collect, which costs £1.
What is the returns policy?
If an item is unsuitable or just not for you, you can return it within 28 days for a full refund, or within 14 days if it is a sale item. Freepost labels are available for returns of full price items.
---
How do you use an M&Co discount code?
1 The promo code box will be on the checkout page.
2 Find the promo code you want to use – you can cut it ready for pasting to be sure it is correct
3 Check to see if the items you are ordering qualify for the discount under the T&Cs of the code.
4 Type or paste the code into the box. Click apply and look to see that you have received the discount.
5 Pay and wait to enjoy your purchases.
---
Seasonal style
M&Co offers clothing for the whole family, with ranges for women, men, boys, girls and babies and infants, from newborns to five year olds.
Simple separates are perfect for autumn winter dressing when you need to layer up as the weather gets cooler. A new line for autumn is Halloween t-shirts tops and a pumpkin romper for baby. They are perfect for trick or treating if you don't want to go all out with a costume – and you can just throw on a cosy padded jacket to stay snug.
Denims and flannels or a light sweater are staples of the winter wardrobe for most men, amd there is plenty of choice in M&Co's latest collection. But our favourite pairing is the mini-me matching multi check shirts. Younger members of the family can dress just like dad in the same shirt – just half the size (to fit ages three up to 12) and half the price. Even cuter, there is a version of the matching shirts small enough for a nine-month-old.
The girls' range has clothes that are perfect for play or partying, and will be essential for the most social season. Sequin bomber jackets or mini metallic skirts and dresses teamed with chunky boots give glam with an edge. Use the promo code and start refreshing your family's wardrobe.
---
Home comforts
As winter sets in, we are going to be spending more time indoors, and M&Co's homeware range is full of the little touches that make every room a pleasure to be in. Cotton duvet sets that cost from less than £15 make it easy to give the bedroom a bright new pattern or add a pop of colour. And the wide range of bath towels can add a splash of brightness to the bathroom on a dull morning. If you are getting busy baking this winter, a patterned apron and matching tea towel is a must have.
Simple updates can transform the living room without having to redcorate – try adding velvet cushions and throws in rich shades for a cosy winter feel. Plenty of artificial plants in pots can bring nature indoors, but you never had to worry about forgetting to water them – just give them the occasional dust.
Whether it's Christmas or birthdays approaching, it's always a good time to treat yourself or a loved one to the simple pleasure of a deliciously scented room with a room diffuser or subtly perfumed candle. Use a voucher code and you can buy one for every space.
Want to learn something new? Indulge yourself with a self care or yoga kit, or learn a new hobby through a DIY kit – the instructions are all there for your to make your own dream catcher, bath bombs or tie dye, or grow your own plants, all for the pocket friendly price of just £12.99.
Alison is Assistant Editor on Real Homes magazine. She previously worked on national newspapers, in later years as a film critic and has also written on property, fashion and lifestyle. Having recently purchased a Victorian property in severe need of some updating, much of her time is spent solving the usual issues renovators encounter.
About M&Co
M&Co might seem a fairly new player on the fashion scene; the name has been a feature of the high street since 2004. But that's not where the story begins. In fact, M&Co can trace its history back to 1834 when the McGeoch family founded a pawnbroker business in Paisley, Renfrewshire. There was a change in direction for the stores from the 1950s when they were converted to clothes shops. The business expanded across Scotland and England and by 1973 was known as Mackays, specialising in low-priced clothing. In the early 2000, a new upscale clothing format was launched called M&Co, and gradually all of the stores changed to the new name and style. The family-oriented chain has more than 300 branches in the UK, Europe and the Middle East, and a website, and is still family owned – run by the McGeoch family. Check out their quality and value for money clothes and homeware (yes, they do that too), and you could pick up an even bigger bargain using a discount code.
Written By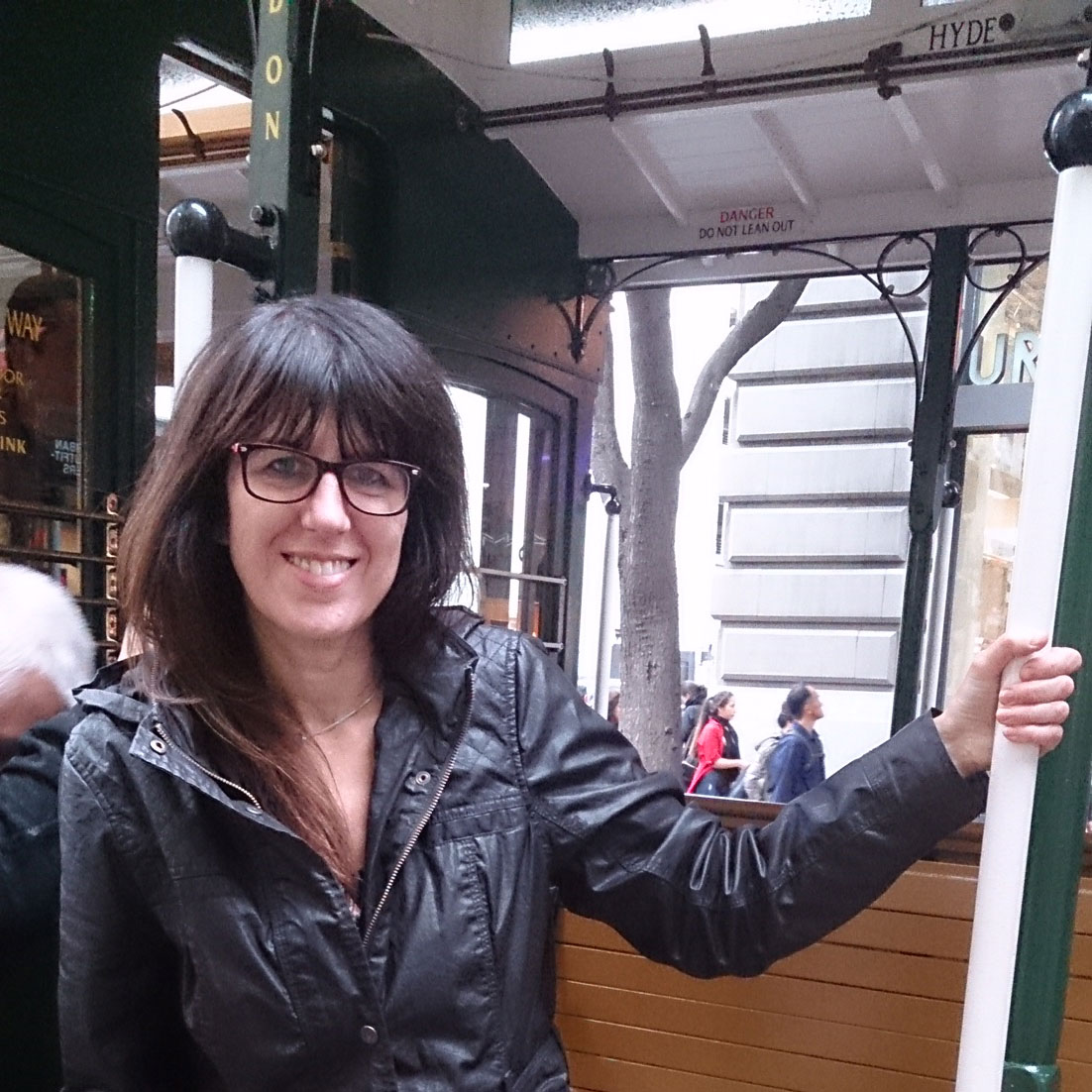 Alison Jones
Alison is Assistant Editor on Real Homes magazine. She previously worked on national newspapers, in later years as a film critic and has also written on property, fashion and lifestyle. Having recently purchased a Victorian property in severe need of some updating, much of her time is spent solving the usual issues renovators encounter.