Lily's Kitchen discount codes for October 2021
Save on delicious food for your pet with these 11 Lily's Kitchen discount codes!
Lily's Kitchen Codes you might have missed
Most Popular Lily's Kitchen Codes & Discounts
Offer Description
Expires
Discount Type
Save 10% on Orders Plus Free Shipping for New Customers
Get 5% off and Free Delivery on Subscriptions
Shop Dog Selection Boxes from just £6.50
Wet Cat Food from just £1
Christmas Treats for Dogs from only £3
Hints & Tips
Lily's Kitchen sells dry food, wet foods and natural treats for cats and dogs as well as dental chews for dogs. They can be bought in singles or multipacks and small or large sizes. And because variety is the spice of even a dog's life, you can put together selection boxes for dogs or pets with a mix of dishes from the different ranges. Use a special promo code and you can get 10 per cent off your first order and free delivery.
You can save time shopping, and have more time for walks, by taking out a subscription to Lily's Kitchen. You choose your pet's favourite meals and order them on repeat, deciding how many you want and how often. If your pet feels like a change, you can swap products, pause or cancel items online. Apart from the convenience of it all, there is a five per cent saving plus free delivery on all future orders.
Because Lily's Kitchen makes proper food with delicious ingredients that are full of goodness, that is reflected in the price. Some of the organic ingredients used can be up to 20 times the cost of non-organic. But it is worth it for the quality of the nutritionally balanced meals that Lily's Kitchen believe are wholesome and better for your four-legged friend's health.
---
FAQs
What is different about Lily's Kitchen pet food?
Henrietta has developed a food she feels is the better for pets. The ingredients, which include proper fresh or freshly prepared meats, are healthy, nutritious and natural and filled with vitamins and minerals.
What does vet approved mean on the recipes?
The meals are formulated with the help of vets and recommended by many of them across the UK – in fact, more than 250 vet practices stock the food.
Are free samples of the meals available?
Pleasing a picky pooch or puss can be tricky, so wet and dry samples are available so they can try before you buy. The Customer Care team on 020 7433 1863 can send out up to three different recipes for your pet to tuck into.
Where are Lily's Kitchen products sold?
As well as being available online, the meals are also sold in pet supply stores, in supermarkets and in some veterinary practices.
Is there free delivery?
If your order comes to more than £29, you will get it delivered free. It it's under £29 it will be £4.95 and take three to five working days.
Order by 2pm Monday to Thursday and you can get it by 10.30am the next day for a delivery charge of £14.95. If you need it by 12pm, it will cost £9.95.
If you need it for the weekend, order by 2pm on Friday, and delivery will be £9.95.
Can I return the products if my pup or puss doesn't like it?
If a dish isn't to your four-legged friend's taste, you can get a replacement or refund. Just contact Lily's Kitchen customer service within 14 days of delivery.
If your order is damaged when you get it, Lily's Kitchen will collect it free of charge and replace it.
---
How do I use a voucher code?
1. You can apply the promo code at the checkout stage.
2. Find the code you want on the Real Homes site and check that it applies to the products in your basket under the T&Cs
3. Type the code into the box – you can cut and paste it to make sure it is correct – and click apply
4. Pay for your shop, then wait for your discounted order to arrive and be rewarded with tail wags and purrs of contentment.
---
Full of flavour
Lily's favourite meals are all still part of the Lily's Kitchen menu. Sunday Lunch and Wild Campfire Stew all sound delicious enough to appear on any human dinner table. And the ingredients are equally tasty. Real meat and fish, grains and seeds, fruits and vegetables and even spices are all used to create tempting tins of meals like Lamb Tagine, Cottage Pie or the Great British Breakfast for Dogs. For cats, check out the Chicken with Mussel Shredded Fillets or Smooth Pate.
And to make sure that pets don't miss out on seasonal treats, there are limited edition flavours, like Beef Ghoooulash for Halloween or a Three Bird Feast (that's duck, turkey and goose all in one tin) with all the trimmings for dogs and a Turkey and Ham Feast for cats for Christmas. They can even countdown to the big day with their own advent calendars, filled with bite-sized treats. You can afford to spoil them a little if you buy using a voucher code.
A useful addition to any order are dental chews for dogs. These tempting snacks are packed with natural ingredients and can help protect gums and turn teeth cleaning into a treat. They'll certainly make your loving pet's breath smell a little sweeter as they cuddle up for snuggles and strokes.
---
A tailored menu
Good health was a key factor in the development of that Lily's Kitchen range, and that still continues to be one of its main focuses. There are meals suitable for different ages and stages of development, from puppies and kittens under one to adult cats and dogs, and senior animals aged seven and over. Special diets are catered for – whether it's for a sensitive stomach or skin, grain free, hypoallergenic or vegetarian. There are even lean meals for dogs who need to lose a little weight. And buying special foods won't burst your budget if you get money knocked off with a promo code.
If you are a new animal owner, the Lily's Kitchen website has a whole section on pet care that includes tips on feeding to help their growth and keep them happy and healthy, including how big their dinner portions should be. Useful videos show games that you can play with your pet with little rewards to make training a pleasure rather than a chore.
Watch out too for the essential accessories, those little things that you don't want to be without – such as compostable poo bags for when you're out and about and a dog's gotta do what a dog's gotta do. There are also recipe books so you can make your pet homecooked meals and snacks, including Christmas cookies and birthday cakes (pet party hat optional, but they'll look so cute!).
Alison is Assistant Editor on Real Homes magazine. She previously worked on national newspapers, in later years as a film critic and has also written on property, fashion and lifestyle. Having recently purchased a Victorian property in severe need of some updating, much of her time is spent solving the usual issues renovators encounter.
Rate Lily's Kitchen Discount Codes
About Lily's Kitchen
Wholesome ingredients are what we humans expect and appreciate in good food, and why should a dog's dinner be any different? That was Henriette Morrison's thinking when she was trying to find better quality meals for her terrier Lily. When Lily fell ill with sore and itchy skin, Henrietta started cooking her dinners from scratch to help her recovery. Spurred on by the idea that tasty, healthy meals should be available for pets all the time, not just when they were feeling poorly, Henrietta started working with vets and nutritionists to make delicious recipes with quality ingredients, and Lily's Kitchen was created. Now serving up tasty treats for dogs and cats, the inspirational Lily's granddaughter, Lulu, has taken over as the chief canine taster. Pamper your pet and enjoy a saving on every serving by buying with a promo code.
Written By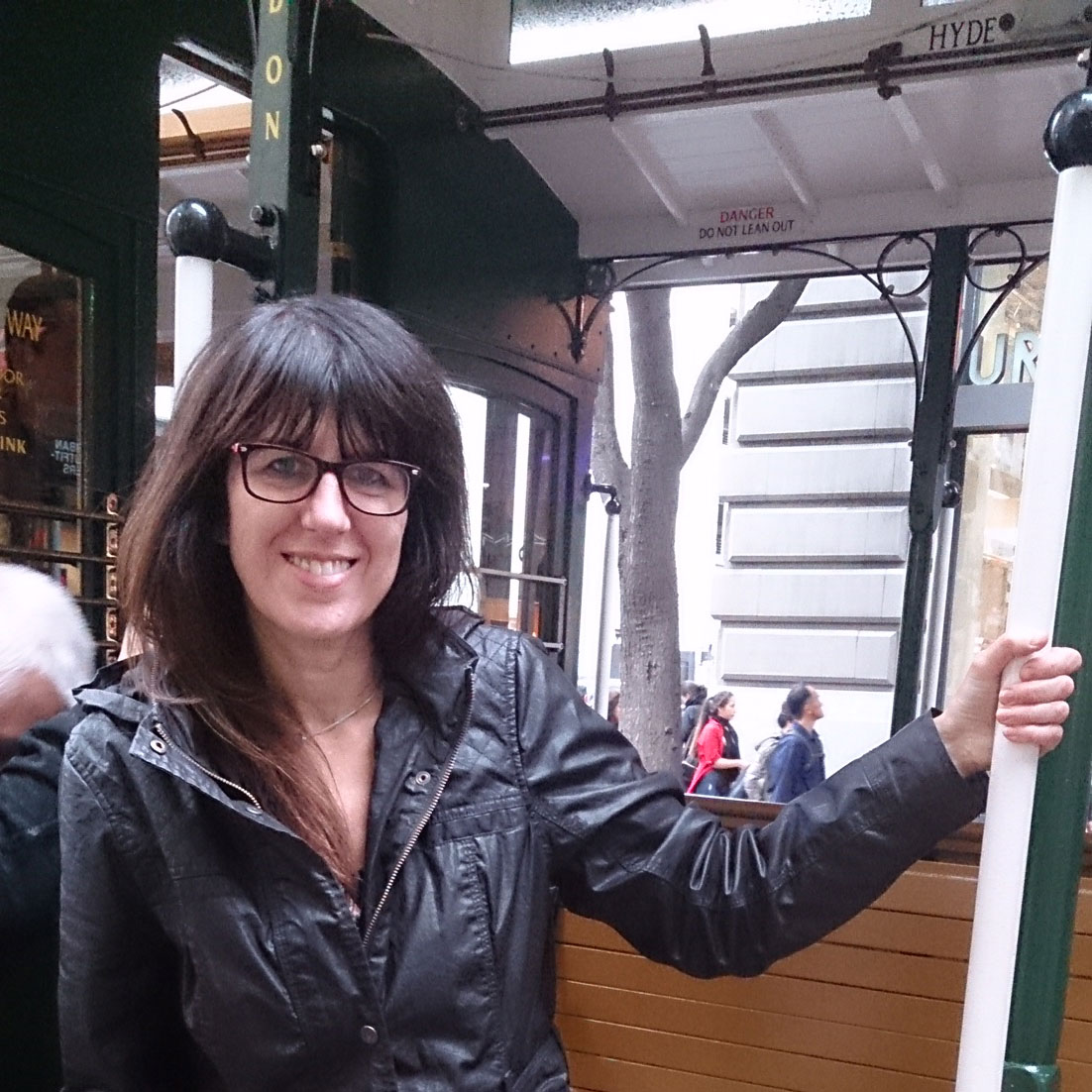 Alison Jones
Alison is Assistant Editor on Real Homes magazine. She previously worked on national newspapers, in later years as a film critic and has also written on property, fashion and lifestyle. Having recently purchased a Victorian property in severe need of some updating, much of her time is spent solving the usual issues renovators encounter.
Lily's Kitchen Offers Summary
1 live codes
10 live deals
Top saving 10% OFF
Last updated Wed, 20 Oct 2021