Lights4fun discount codes for October 2021
Save cash with these 17 Lights4fun discount codes!
Hints & Tips

If you want to light up your home but don't want to lighten your pockets, there are lots of offers available and promo codes you can use. Subscribe to the newsletters and you'll get a 10 per cent on your next order, be the first to hear about new arrivals, receive exclusive discounts and get early access to sales. Students can get 10 per cent off on orders over £20. They just need to verify their status through Student Beans. And there are also weekly deals with generous discounts on a number of products on the site, sometimes of more than 50 per cent – keep your eyes peeled for the red price tag.
Lights4fun was founded on a kitchen table in Harrogate, where it is still based, though now in much bigger commercial premises. It has two warehouses, one of them in Germany where the original set of lights were discovered and sells across 17 countries with lighting inspired by different cultures and traditional celebrations, including Christmas, Halloween, Diwali, Ramadan and New Year's Eve.

The soft glow of candlelight can look lovely, but is not alway the most practical method of illumination – particularly if they are too close to combustible materials. Lights4fun has developed the TruGlow – the most authentic real wax LED candle. The battery operated pillar candle combines a real-looking flickering flame in hand-poured wax for the next best thing to a candle, but one that is super safe to leave lit in your home or at an event and not have to constantly monitor.
Lights4fun supports the Starlight Children's Foundation that champions the importance of play for seriously ill children to improve physical, emotional, mental and social well being. They do it through donations at the checkout when you can choose to add up to £2 as a donation, or add a sum of your choice. They have also introduced the Blue Osby Star Light with profits from its sale going direct to Starlight.
---
FAQs
Are there any Lights4fun stores that I can buy from?
Lights4fun is online only and doesn't have a shop or showroom. All products are available to order online 24/7 and delivery is available from £2.99.
Is free delivery available?
You can get free delivery on orders over £40. Smaller orders will cost between £2.99 and £6.99 depending on the courier, and include deliveries to Guernsey, Jersey and the Isle of Man. The quickest deliveries will take between one and three days with standard delivery taking between three to five.
What if I don't like an item?
You can return any item to Lights4fun for a refund within 60 days of receiving your original order, as long as it's in a resalable condition
Can I use my old lights with a Lights4fun plug
Accessories – including plugs – are only compatible with other Lights4fun products, and connecting old lights to a new plug and vice versa can be dangerous. Better to invest in a new string of lights.
Are the bulbs replaceable?

No, all the LED products have sealed bulbs for added longevity, durability and safety.
---
How do you use a Lights4fun discount code?
1. Select the discount code or offer you'd like to use and copy it down or cut it ready for pasting.
2. Choose your items on the Lights4fun website and put them in the basket.
3. Click through to the checkout and look for the box marked 'discount code'.
4. Type or paste the voucher code into the box and hit apply.
5. Watch for the savings and proceed with your purchase.
---
Dec the halls (and every room)
It's the annual Christmas conundrum. Just how many lights do you need on a Christmas tree? You want it to be visible to passersby (if it's in a room facing the street) and earn looks of admiration. Light4fun's golden rule is 100 bulbs or five metres of lights per two foot of Christmas tree. So for a six foot tree they recommend 300 bulbs or 15 metres of lights.
But treelights are only half of the seasonal decorations that you can put up. There is barely a surface that can't be improved with a little sparkle – whether that's microlights twinkling from the midst of a door wreath, icicle lights that dangle from the edge of the roof, clusters of LED candles grouped together on shelves or lighting up every tread of the stairs, fairy lights strung from ceilings or across the walls, or festoons of outdoor bulbs in the garden that can give a magical quality to the your hedges and fences.
New designs are introduced regularly; like pared back pale pumpkins for Halloween, strings and witchy stake lights to guide sweet-seeking ghosts and ghouls to your door, or spider cobwebs to create a creepy atmosphere inside. A starburst light that looks like a firework that will never fade would be perfect for Bonfire Night indoors. And at Christmas, you can have a whole menagerie of light up animals in the garden – including leaping stags and cute-looking dogs and cats. A light-up advent calendar is the gift that keeps on giving; pick a charming winter scene or townhouse and fill the little wooden drawers with a gift for every day of December.
---
Create a fairytale setting
Whenever there is an event, adding a spectacular arrangement of lights can make it that little bit more special. The LIghts4fun website is filled with inspirational displays for you to recreate, whether it is romantic tablescapes for a wedding – indoors or outside; a Love Island makeover for your garden, complete with neon slogans; dressing your home for a dinner party with boughs and lights on shelves and fireplaces and candles on the table, or even creating a Zen-like space for meditation with a light-up water feature.
Safety comes first with lighting, and it is important to know what you can use and where. Lights4fun's garden lighting is designed to withstand the elements, even when it is mains operated. For those hard to reach spots, such as trees, you can wreathe them in 100s of battery operated long-lasting LED lights. Solar lighting draws its power naturally from the sun, via an attached solar panel, to keep lights charged.
In addition to fun festive lights, the Lights4fun also includes lighting for the home – such as lanterns and porch lights, outdoor wall lights and spotlights. LED floodlights activated by motion sensors are great for security, and useful to light up pathways on a dark night to welcome you or your visitors home.
Alison is Assistant Editor on Real Homes magazine. She previously worked on national newspapers, in later years as a film critic and has also written on property, fashion and lifestyle. Having recently purchased a Victorian property in severe need of some updating, much of her time is spent solving the usual issues renovators encounter.
Rate Lights4fun Discount Codes
1 ratings with the average rating of 4 out of 5 stars.
About Lights4fun
Lights are not just for Christmas, they're for fun too. Everything looks better under a twinkly glow, which is something Lights4fun knows only too well. Tim Naughton started his company back in 2003 because he was disappointed in the quality of Christmas lights after scouring his local garden centres. So he made it his mission to find some that were better, brighter and could withstand winter weather. He found what he was looking for in Germany, and the outdoor connectable string light remains a company best seller. After 17 successful years, the family business has grown to employ 40 people and gone beyond selling just Christmas lights. Lights4fun has a range of 700 different lights, decorations and candles for all occasions and events, for indoors and for outside, spreading a little fairy tale magic and practical illumination. Brighten up your life with some new lighting, and save while you are doing it with a voucher code.
Written By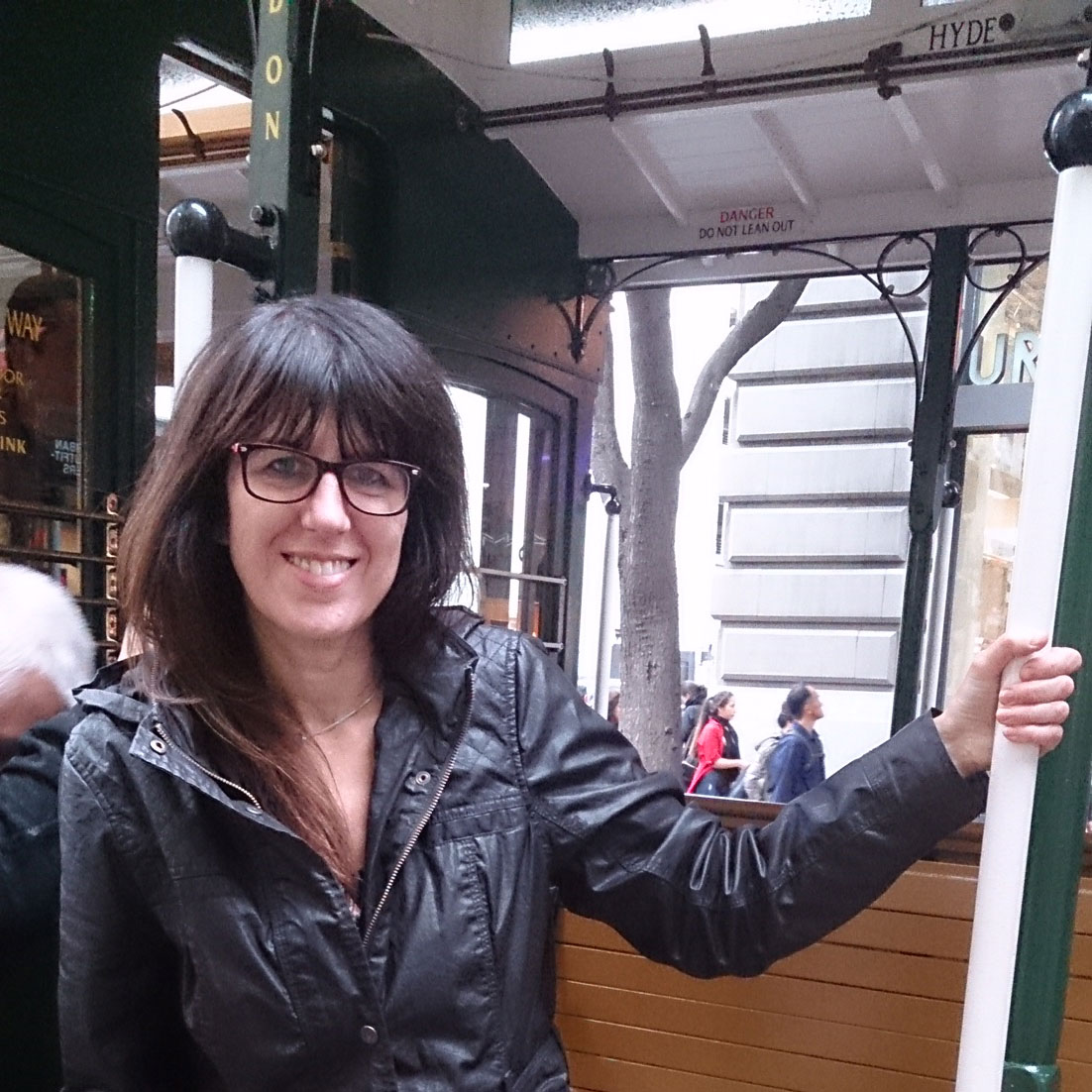 Alison Jones
Alison is Assistant Editor on Real Homes magazine. She previously worked on national newspapers, in later years as a film critic and has also written on property, fashion and lifestyle. Having recently purchased a Victorian property in severe need of some updating, much of her time is spent solving the usual issues renovators encounter.