Lenovo discount codes for November 2021
Save money when shopping with these 22 Lenovo discount codes!
Lenovo Codes you might have missed
Most Popular Lenovo Codes & Discounts
Offer Description
Expires
Discount Type
Up to 40% off Selected Products for Black Friday with this
5% off Legion 5i 17" Laptop
Exclusive Deal - Enjoy £50 off when you Spend £499 or more
Exclusive Deal - Get £100 off when you Spend £999
Hints & Tips
Refer to these hints and tips for help when it comes to scoring a Lenovo discount code.
Click to shop Lenovo products by category, from 'PC & Tablets' to 'Smart Devices' and more. Once you've selected a category, see on the far right of the menu where it says 'Sale'. Click here to browse all of the Lenovo deals live now.
Find the 'Student' section of the Lenovo website to shop student-friendly prices. You can get an extra 10% off everything from laptops to tablets.
If you are buying for your business, perhaps you are stocking up on Lenovo laptops for staff, then head to the 'Business' section of Lenovo. Join for free and pay by invoice for your items. Easy.
Get 10% off your first or next Lenovo order by signing up for the Lenovo newsletter. Sign up to receive Lenovo emails by scrolling to the bottom of the website until you find 'Email Signup'.Type in your details and hit 'Subscribe'.S
---
FAQs
What are the delivery options at Lenovo?
Orders that cost more than £50 will be delivered for free by Lenovo.
How do I contact Lenovo?
You can order over the phone by calling 01256 7745 77. Otherwise, you can chat to sales experts online from Monday to Friday. For existing orders, call 020 3014 0095 for help.
Should I sign up for the Lenovo newsletter?
Yes, definitely sign up for the Lenovo newsletter. Why? Doing so will give you 10% off your next order at Lenovo, whether you are buying a PC or a laptop.
Will there be a Lenovo Black Friday sale?
The Lenovo Cyber Week Sale has already begun, actually. This sale is live now until the 31st of November, and prices are impressively cheap.
How do I find a spare part for my Lenovo device?
Whether you accidentally damaged your Lenovo product or you're searching for spares just in case, you can do so on the Lenovo website. Simply scroll down to the bottom of the site until you find 'Products and Services'. Under here, click 'Replacement Parts'. Type in the product name, serial number or machine type when you reach the next page and start browsing.
How do I activate my Lenovo warranty?
If your Lenovo device comes with a warranty, you will need to activate it. To do this, head to the bottom of the Lenovo website until you find 'Products and Services'. Click 'Services & Warranty' and find where it says 'Warranty Lookup'. Here you can either check on an existing warranty or register a new one.
How do I shop the Lenovo outlet?
It can be quite difficult to find the Lenovo outlet, but once you do you'll be greeted with plenty of incredible deals on both new and refurbished products. To find this section of the site, follow the steps above until you reach the 'Warranty Lookup' page and scroll down until you find 'Outlet' under 'Shop'.
---
How to use Lenovo discount codes
1. Find the Lenovo discount code that you want to use with your order, and make a note of it.
2. Head to Lenovo direct and start shopping, adding the items you want to buy to your basket as you go.
3. Head to your basket once you are ready to complete your order and pay.
4. Find where it says 'Have an eCoupon or discount?'.
5. Enter your Lenovo discount code here and hit 'Apply'.
6. Check that this code has been reflected in your order total, and that the discount has worked.
7. Click 'Proceed to checkout'.
---
Buy a new tablet
Lenovo tablets are sought-after – and for good reason. Whether for work or play, watching Netflix or catching up on the latest news, a tablet is undeniably handy for on-the-go use. Touch screen by nature and available in a range of sizes from 8-inches to 13-inches, there are plenty of Lenovo tablets to choose from. Prices also start from a reasonable £89.99. Use that Lenovo discount code that you found to make this an even cheaper purchase.
Opt for the Lenovo Tab M10 (HD) if you're buying something for family use. With a 10.1-inch screen and face recognition, they should find it easy to use. Plus, it has a handy Kids Mode leaving you worry-free. It comes with 32GBs of storage, plus it has two cameras and immersive Dolby audio for when they're watching YouTube Kids or you're watching Netflix.
The Lenovo Tab M8 (2nd Gen) HD Is great for a number of reasons, but mostly because it's both stunning and stylish. It has a 8-inch display and an impressive 18-hour battery life to see you through long journeys. Not just that, but for £89.99, it has a sturdy metal construction and a Dolby speaker as well as a HD display. Use it for gaming, watching, browsing or writing.
Choose the Lenovo Tab P11 if your budget is a little bigger – and if you want something that will knock your socks off. For a first-class experience, this Lenovo tablet has an 11-inch 2K display with an incredibly slim finish. It has two impressive cameras and 64GBs of storage as well as impressive audio. Use it with the optional keyboard and compatible pen for ease.
---
Treat yourself to a Lenovo ThinkPad
Buy yourself the ThinkPad X1 Fold and thank us later. It's a brilliant laptop created by Lenovo, that can help you do anything, all whilst being untethered to a desk. Yes, this is the first ever foldable PC, meaning you can use it just like a tablet, or folded like a laptop. It's essentially a 2-in-1 laptop and tablet that's lightweight and super flexible. How? It has a 360° hinge to accommodate the way you work – and wherever you are whilst doing so. Whether that's at your desk, on the train or outside. A cool engine even prevents overheating, plus it has a handy camera cover so you needn't stick a post-it over yours.
Engineered for durability, this laptop has an incredible battery life, and even better: it charges super fast. In fact, it should be able to go from 0% to 80% within your lunch break. Offering incredible sound that's also noise-cancelling, this laptop truly does tick all our boxes. And, if you're used to using a mouse, then just use the red dot in the middle of the pad to navigate.
Even better: Lenovo ThinkPad even has the benefit of built-in 5G for on-the-go use. Yes, it has both 4G and 5G capabilities so that you can use it anywhere, not just inside your home or at the office.
The ThinkPad X1 costs £2,429.99, but you might be able to save some money with help from a Lenovo discount code. It's worth a shot!
Rate Lenovo Discount Codes
About Lenovo
From tablets to PCs, tablets and even the Lenovo ThinkPad, you'll find plenty of impressive tech on offer at Lenovo – and at competitive prices. Whether it's a new laptop that you are searching for, to work from home, or perhaps you are investing in a family PC? Alternatively, a tablet makes an ideal on-the-go buy for when your work interacts with your play. Safe to say there are lots to choose from, and at a range of budget points. The best part? When buying from Lenovo direct, you'll get free delivery when spending more than £50. Don't forget that Lenovo discount code, too.Even better than that, the Lenovo Cyber Sale has officially begun, which means that Black Friday prices are live on site. These deals are live until the 31st of November 2021, so get in quick. Offers span laptops to PCs, and even the Lenovo ThinkSmart View.
Written by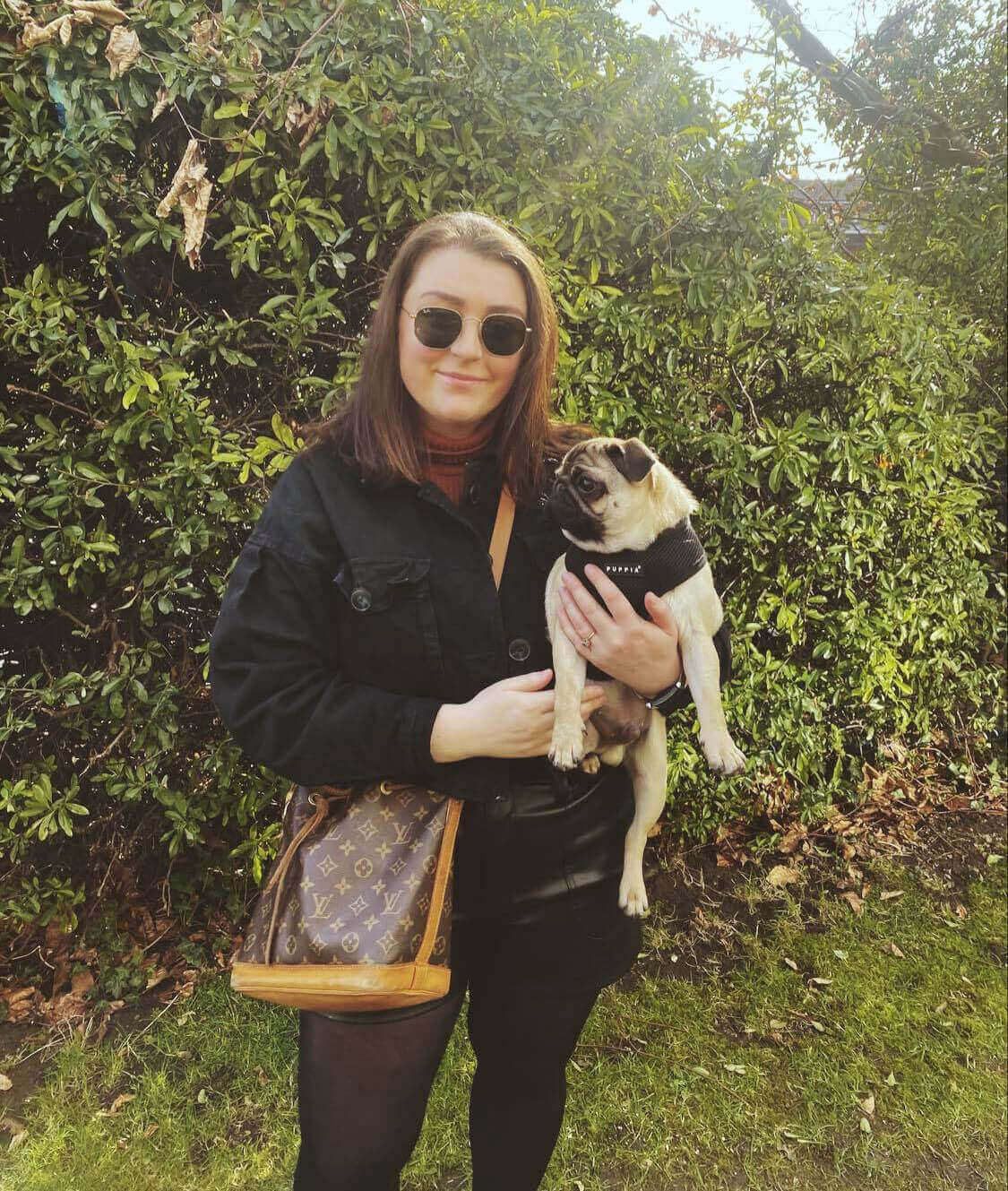 Annie Collyer
UK Shopping Editor
Annie joined the Real Homes team in 2018 as our Deals Editor. Now, as our UK Shopping Editor, she spends much of her time giving advice on what you need to add to your shopping cart. Whether that be a sofa bed for your spare room, accessories to give your space a new lease of life, shiny new appliances for a kitchen or some smart tech for an easier life. She's also our fitness and beauty guru, with hands-on experience with some of the top hair tools and the best home gym equipment around. Otherwise, you can find her rearranging the furniture in her space-savvy London flat, DIYing accessories to fit with her ever-changing colour scheme, or going on long walks with her pug. Next up on her to-renovate list is her bathroom...
Lenovo Offers Summary
4 live codes
14 live deals
4 live sales
Top saving 50% OFF
Last updated Fri, 26 Nov 2021