Kiddies Kingdom discount codes for October 2021
Save cash with these 10 Kiddies Kingdom discount codes!
Most Popular Kiddies Kingdom Codes & Discounts
Offer Description
Expires
Discount Type
Strollers for up to 60% Less
Travel Systems for up to 50% Less
Up to 40% off RRP on Selected Cotbeds
Get up to 35% off Selected Nursery Furniture
Hints & Tips
We've got a few tricks up our sleeve to make sure you're getting the best deal when you buy – as well as our voucher codes, of course. If you're looking for a bargain (who isn't?), make the clearance section of the Kiddies Kingdom website your first port of call. It's full of end-of-line and discounted products for as much as 50% off or more – so you could save on everything from car seats to cot beds.
Next, head to the offers section to see which products currently have the best deal – this could include seasonal sales. Keep an eye out during traditional big discount events like Black Friday and the Boxing Day sales, and you could win big with huge savings.
Because Kiddies Kingdom stocks so many well-known brands, they want to reassure you that you're always getting the best price. That's where their price match comes in. If you spot a product they stock at a better price elsewhere, they'll match it if you shop with them.
Our final two tips? Subscribe to the Kiddies Kingdom newsletter to get special offers delivered to your inbox, as well as Facebook competitions. And if you spend £50 or more, you get free delivery on your order – so if you're close, tip your basket over the limit to save on the £5.95 charge.
---
FAQs
Where can I find a Kiddies Kingdom discount code?
There are several ways to get hold of a voucher code for Kiddies Kingdom. First, check back on this page as we have all the latest working codes for you to use. Check out the Kiddies Kingdom offers and clearance sections to see what discounts are on offer. And don't forget to sign up to their email newsletter to get exclusive discounts straight to your inbox.
What is the Kiddies Kingdom returns policy?
If you change your mind about your order, you have a 14-day cooling off period. During that time, you can return your goods in an unused condition in the original packaging and get a refund or exchange.
Does Kiddies Kingdom have a showroom?
Yes, they do! You can check out Kiddies Kingdom's huge range of baby-friendly products at their store in Dewsbury, Yorkshire. The showroom includes a personal shopper service, personalised embroidery, a baby casting service and even a snack bar.
How can I track my Kiddies Kingdom order?
Keep an eye on your order by heading to the 'Track order' tab at the bottom of the homepage. From there, you can enter your order number and email address to see where your parcel is.
What delivery options does Kiddies Kingdom offer?
Kiddies Kingdom offers free delivery to the UK mainland on all orders over £50. Not quite at that threshold? Standard delivery costs £5.95. If you need Saturday delivery, it's steep at £30.
---
How do you use a Kiddies Kingdom voucher code?
1. Check the terms and conditions of your Kiddies Kingdom discount code and make sure they match your order.
2. Click the orange 'Get code' button and copy the code if required.
3. Head to the Kiddies Kingdom website, which should have opened in a new tab or window. If not, just click the link to be taken there.
4. Add anything you need to your basket, then head to the checkout to review your order.
5. Under the order summary, find the 'Discount' box and enter your code, then click 'Update Prices'. Your savings should be discounted from the order total.
6. Check out and get ready for your new baby goods to arrive!
---
Create your dream nursery
A nursery is a really personal thing. Forget blue or pink for the baby's gender: modern nurseries are about expressing personality through colour, and creating a space that feels calm, warm and happy. From cots and cribs to toy boxes and shelves, there's lots to consider when you're planning the space. Kiddies Kingdom is here to help with expert advice and plenty of products to choose from. And once you've decided, use a Kiddies Kingdom discount code to save on your order.
The first thing you'll want to consider is the baby's sleeping space. For the first few months, you might want to opt for a crib you can keep next to your bed. The Tutti Bambini CoZee XL bedside crib is designed to follow your baby as they grow. It has five-in-one functionality, acting as a bassinet, crib, cot, junior bed and sofa, so it'll last all the way through to their early school years. Its timeless design means it'll fit into any scheme, and you can choose from a range of neutral colours to suit your look.
Storage is key to a nursery or a toddler's room, and Kiddies Kingdom stocks a range of wardrobes, toy boxes and shelves so you can mix and match to suit. Then it's all about adding personality. Opt for fun wallpaper, cot mobiles and sweet night lights to comfort and stimulate your little one. You'll even find a range of clothing and swaddles to add to your baby's new wardrobe.
Sound like a lot? Don't worry – with a Kiddies Kingdom voucher code, you'll be able to make your money go further and create your dream nursery for less. Enjoy it – it's all part of the experience of being a new parent!
---
Get on the go with ease
When you become a parent, no one tells you just how much there is to think about to even get your baby out of the door. From the latest fold-up pushchairs to car seats that will keep them safe, it can feel like a bit of a maze trying to figure out what you need. Luckily, Kiddies Kingdom's 25 years of experience means they've learned a thing or two about what's actually essential. And now, you can shop their favourites with a Kiddies Kingdom discount code to get the kit you need for less.
Whether you're taking baby for a leisurely walk or trying to get them on and off a bus or train with ease, a portable, easy-to-fold pushchair is an essential – and there's lots of choice out there. Ickle Bubba's Discovery MAX pushchair is a great option that weighs just 7kg, has a one-handed seat recline and a gate opening bumper bar, and comes in a beautiful sand colour. Or perhaps you want to save money and opt for a multifunctional design, which combines carrycot, pram and pushchair in one.
Other 2-in-1s include designs that turn a pushchair into a car seat – ideal if you have a small vehicle and need to save space. If you have a bit more room, you can shop a range of car seats for ages between birth to 11 years old. The other essential is a baby changing bag – a carry-case that keeps your arsenal of baby products safe and accessible. Buy all of this with a Kiddies Kingdom promo code and save serious ££s on your order – plus take some of the stress out of being a parent on the go.
After a stint writing for true life titles, Ellen made her venture into the world of interiors in 2017 on Real Homes magazine. Now deputy editor, she's always taking inspiration from Real Homes' clever tips and tricks for renters, and has a special interest in sustainability in the home.
Rate Kiddies Kingdom Discount Codes
About Kiddies Kingdom
For all your baby and toddler needs, look no further than Kiddies Kingdom. Previously known as the Nappy Factory, the company has been running since the 1980s, supplying baby products from their shop in Batley. Since then, they've expanded, stocking long-established brands like Tommee Tippee, Britax and brevi. Now, with a base in Dewsbury, they offer a wide range of nursery goods online and on the high street. With over 25 years of experience and knowledge, you can shop with confidence – and when you use a Kiddies Kingdom discount code you can save, too. Browse a huge selection of products for your little one from nursery furniture and pushchairs to baby monitors, sterilisers, toys and more. There's over 150 brands available, including big-name favourites, so you'll find exactly what you're after. Shop today with a Kiddies Kingdom voucher code and enjoy a world of nursery products at your fingertips – it's never been easier to prepare or provide for your baby.
Written By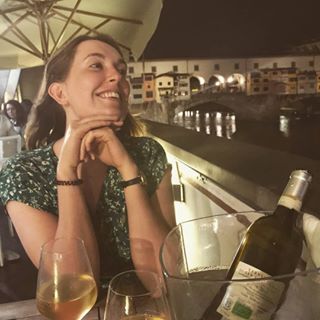 Ellen Finch
Deputy editor
After a stint writing for true life titles, Ellen made her venture into the world of interiors in 2017 on Real Homes magazine. Now deputy editor, she's always taking inspiration from Real Homes' clever tips and tricks for renters, and has a special interest in sustainability in the home.
Kiddies Kingdom Offers Summary
1 live codes
8 live deals
1 live sales
Top saving 60% OFF
Last updated Sat, 23 Oct 2021