Kaleidoscope discount codes for October 2021
Save cash with these 14 Kaleidoscope discount codes!
Kaleidoscope Codes you might have missed
Most Popular Kaleidoscope Codes & Discounts
Offer Description
Expires
Discount Type
Save 25% on First Orders with a Flexiway Account - Representative 39.9% APR Variable
Place an Order Worth £200 and Save 20%
Get 20% Extra off Sale Items
Get Enjoy 15% OFF and Free Delivery when you spend £80 or more on Flexiway Account Orders - Representative 39.9% APR Variable
Hints & Tips
Kaleidoscope often offers great discounts on its Flexiway account. You'll get benefits including 14 days to try before you buy, exclusive access to VIP offers and sale previews, and the option to pay in full or over time. Representative 39.9% APR Variable.
Sign up to emails from Kaleidoscope and you'll get 10% off your first order, plus free standard delivery. You'll receive all the latest news and offers straight to your inbox.
Download the Kaleidoscope app to shop with ease. You can manage your account, set up secure payment reminders and get personalised recommendations tailored to you. Plus, you'll be the first to hear about exclusive offers with push notifications.
Kaleidoscope often offers discount codes directly on its site, so it's worth checking the page to see what's available. Of course, you can also find all the latest Kaleidoscope discount codes and sales right here.
Don't forget to visit the Sale section of the site for great brands and a range of products with up to 60% off. It's a great way to snap up a bargain, and you might surprise yourself with your favourite new find!
---
FAQs
Does Kaleidoscope have a sale?
Yes! Head to the Sale section of the site and you'll find a range of brands and products with as much as 60% off. We'll also notify you of the latest discounts right here.
How can I get a Kaleidoscope discount code?
The best way to get a Kaleidoscope voucher code is to check back regularly here. We'll keep you updated with new codes as they arrive.
Does Kaleidoscope offer free delivery?
Standard delivery at Kaleidoscope costs £3.99, but you'll often find free delivery codes right here or on the Kaleidoscope website. Where next-day delivery is available, it costs £5.99. They also offer an Annual Delivery Pass where you pay a certain amount to get free delivery for 12 months, but this scheme is temporarily suspended at the moment.
What is Kaleidoscope's returns policy?
If you're unhappy with your item, you have 14 days to return your purchase for a full refund or replacement. Your order must be unused, in the original packaging where possible, and with any instructions or paperwork that came with it.
---
How do you use a Kaleidoscope voucher code?
1. Check the terms and conditions of your Kaleidoscope promo code and make sure they match your order.
2. Click the orange 'Get code' button and copy the code if required.
3. Head to the Kaleidoscope website, which should have opened in a new tab or window. If not, just click the link to be taken there.
4. Add everything you want to your order, then head to the checkout.
5. Under your basket summary, click 'Offer code' and enter your code, then click 'Apply'.
6. Check out securely and get excited for your new items to arrive!
---
Create a sleep sanctuary
Your bedroom takes on a new significance in autumn and winter. It becomes a cosy space away from the hustle and bustle of daily life, and somewhere to relax at the end of the day. And so it's only right that you should make sure your bedroom looks the part. If it's been a while since you've updated yours, make it a priority this autumn with a Kaleidoscope discount code, so you can save on a makeover.
From furniture to bedding, Kaleidoscope has everything you need to turn your space into a retreat. Its bedroom furniture range is impressive: there are beds in fabric, metal, leather or wood, and you can opt for a storage bed if you're short on space. If your mattress is 10 years old or more, Kaleidoscope has more than 50 options so you can find your perfect new fit. Then there's storage options, from beautifully intricate floral dressers to elegant side tables and lounge chairs. Use a Kaleidoscope voucher code when you order to create a luxury space for less.
Kaleidoscope also offers a range of accessories to help personalise your space. Shop the range of lighting to create the right ambience in your new bedroom, and browse soft furnishings from cushions to curtains to add a cosy feel. You can inject your own style into any space without blowing the budget with a Kaleidoscope promo code. And if you're stuck for ideas, let Kaleidoscope inspire you with their edit of the best new pieces, plus how to put them together.
---
Expand your kitchen repertoire
Whether you're an eager cook or a total novice, there's always room to improve your range in the kitchen. With so many gadgets to help with little jobs, it's easier than ever to whip up a range of foods in less time. Kaleidoscope has a huge range of appliances to help you make the most of your kitchen and unlock new recipes – and with a Kaleidoscope discount code, you could score a big discount on them, too.
If you're starting from the beginning as a new homeowner, you're going to want to stock up on the basics. From matching retro-style kettles and toasters from the likes of Smeg to coffee machines that'll make your morning brew the best, you can kit out a new kitchen in an instant. Along with appliances, you can also shop pan sets to get you started.
For the seasoned pro, it's time to upgrade with a range of appliances for every kitchen job. If you're a keen baker, a breadmaker can help you whip up a loaf in no time, and a new mixer will make light of all that beating and whisking. Perhaps you're a fan of soups as we head into the cold season? Pick yourself up a new blender or a slow cooker for easy-peasy comfort food. And if you've noticed all the air fryer hype going around at the moment, you can get one for yourself to see what all the fuss is about (trust us, it's worth it!).
Whether you're starting out new or building up your kitchen gadget collection, shopping with Kaleidoscope means you can get the essentials all in one place. And when you take advantage of a Kaleidoscope promo code, you can make some serious savings in the tens or even hundreds, so you can invest in the best guilt-free. Whatever your cooking style, get started now with Kaleidoscope – let's see what you whip up!
After a stint writing for true life titles, Ellen made her venture into the world of interiors in 2017 on Real Homes magazine. Now deputy editor, she's always taking inspiration from Real Homes' clever tips and tricks for renters, and has a special interest in sustainability in the home.
Rate Kaleidoscope Discount Codes
About Kaleidoscope
Kaleidoscope is the online store to go to when you want to refresh your style. The retailer offers unique fashion designs from some of your favourite brands – from Monsoon to Joules, Whistles to Phase Eight. They stock shoes from the likes of Clarks and Skechers and accessories from Radley, Dune and Ray-Ban. And not only can you shop all these great brands in one place – with a Kaleidoscope discount code, you can often score a saving on them, too.Kaleidoscope's other offering is homeware, and you'll find some seriously good names here too, including Denby, LSA International and Tefal. Whether you're shopping for basics like a new duvet or some cookware, or want to glam up your home with accessories, you'll find everything in one place at Kaleidoscope. Start shopping today and get inspired with the brand's edits and new-in pieces – and don't forget your Kaleidoscope voucher code to save.
Written By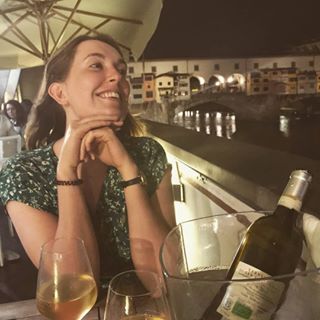 Ellen Finch
Deputy editor
After a stint writing for true life titles, Ellen made her venture into the world of interiors in 2017 on Real Homes magazine. Now deputy editor, she's always taking inspiration from Real Homes' clever tips and tricks for renters, and has a special interest in sustainability in the home.
Kaleidoscope Offers Summary
5 live codes
2 live deals
7 live sales
Top saving 60% OFF
Last updated Wed, 20 Oct 2021