Just Eat discount codes for October 2021
Save cash with these 10 Just Eat discount codes!
Hints & Tips
Download the Just Eat app to make ordering quicker and get personalised recommendations. Plus, you can filter special offers and deals to save extra cash, and check out reviews to make sure you're getting your money's worth. Another way to get Just Eat voucher codes, deals, offers and news straight to your inbox is by signing up to the mailing list.
Have you heard about the Just Eat price promise? If your meal costs more through Just Eat than it does by ordering directly through the restaurant, they'll give you twice the difference in the form of a voucher. Simply make a claim through the form on the website and someone will get back to you.
Watch out for surprise offerings from your favourite restaurants when you're scrolling through. Just Eat highlights offers in red or flags them with an orange background so they're easier to find.
While smaller takeaways might charge delivery, some of the bigger-name brands offer free delivery to certain areas with a minimum spend. Head to the 'For you' tab to find out what's on offer in your area. Can't decide what to get? Just Eat's Local Legends are the takeaways with the highest ratings as tried and tested by other customers – so you're guaranteed to get a good meal when you order from any of them.
---
FAQs
Do Just Eat deliver to me?
To find out if you can get Just Eat delivery in your area, head to the website and type in your postcode. The website will list any available restaurants, then you can order from there.
How much does Just Eat delivery cost?
Delivery charges depend on the restaurant. Some restaurants will offer free delivery over a minimum spend, while others will offer delivery for as little as £1. Check out where you can get free delivery by heading to the 'For you' tab.
Can I return my Just Eat order?
If you've received your delivery and something's not right, Just Eat makes it easy to get in touch with the restaurant directly. Simply head to the order details screen and select 'I'm unhappy with my order'. Refunds can take 2-14 days to arrive in your account if you're paying by debit or credit card, PayPal, Google Pay or Apple Pay.
Can I track my Just Eat order?
It's easy to keep track of your Just Eat order. Head over to the order details screen and check the progress from there. If you don't have an account, use the same device and browser that you used to order, and use your guest order details to see where it's at.
Can I pay for my Just Eat order in cash?
If you have an account, you can choose to pay with cash once your order is delivered. However, it's recommended that you pay by card when possible in line with COVID-19 guidelines. Unfortunately, if you're checking out as a guest you can't pay with cash.
Do Just Eat offer NHS discounts?
Unfortunately, Just Eat's NHS discount scheme has now ended, but keep an eye on this page for more great deals.
Do Just Eat offer student discounts?
They do! You can get £2 off a £10 spend with a UNiDAYS account – simply sign up to get your code.
---
How do you use a Just Eat discount code?
1. Check the terms and conditions of your Just Eat promo code to make sure they work for your order.
2. Click the orange 'Get code' button and copy the code if required.
3. Head to the Just Eat website – it will have opened in a new tab or window – or click the link.
4. Place your order! Pile everything you want to eat into your basket and go to the checkout.
5. Click through to the payment window and select 'I have a discount voucher'.
6. Plug in your Just Eat discount code and click 'Apply'.
7. Pay and enjoy your discounted food. It couldn't be easier!
---
Nights in are back
We've had a summer of alfresco fun and entertainment, but now it's time to head back indoors and enjoy being together, safely. And what better way to celebrate our newfound freedom than with a takeaway? Get your mates round for a night of fun, drinks and your favourite food from Just Eat and relish the fact that we can do this again. And doesn't it feel good?
Forget dinner parties – right now we want to enjoy each other's company, and that means ditching hours of cooking and washing up. Instead, let Just Eat do the hard work for you by ordering a home delivery and spend the time having a good catch-up instead.
Food-wise, the opportunities are endless, but you can't go wrong with old favourites. Why not share a pizza while you're binging a box set? Order your go-to dishes from your local Chinese for an all-you-can-eat extravaganza? Or set up your table for a comforting curry to get that restaurant feel at home? Whatever you're after, you'll find plenty of your most-loved takeaways on Just Eat: simply type in your postcode to see what's available.
This autumn is set to be all about getting together again – and while we can't rely on the weather, we can make sure the food's good. With a Just Eat voucher code, you can be sure you're getting a great meal for an even better price. So download the app on the App Store or Google Play and invite your friends round today – there's never been a better time to celebrate being together.
---
Try something new
Hands up who's missed travelling? With foreign holidays off the cards for over a year, we're craving something different after so much time spent at home. You might not be travelling by plane this year, but you can still explore the world with the huge variety of cuisines on offer at Just Eat.
Missing the bustling trattorias of Italy? Order a classic margherita pizza or a cacio e pepe on the Just Eat app and enjoy the comfort of carbs at home. Had to cancel your holiday to South East Asia? Travel via your tastebuds with a Vietnamese pho, a Thai green curry or a Malaysian king prawn sambal. Whichever country you're itching to visit, Just Eat can deliver its food directly to your door.
Ordering from Just Eat is a great way to expand your mind by trying new cuisines, too. The UK is filled with a wonderfully diverse range of restaurants, many of which you'll find on the app. Never tried Caribbean food? Try jerk chicken done the right way and prepare to be impressed. Yet to dive into the delicious world of the Middle East? Once you've tasted deep fried falafel and herby lamb kofta, you'll never look back.
So next time you're scrolling on the app, why not venture away from old reliables and try something different? With a Just Eat discount code, you can save cash while you explore – and you might just find your next favourite dish.
After a stint writing for true life titles, Ellen made her venture into the world of interiors in 2017 on Real Homes magazine. Now deputy editor, she's always taking inspiration from Real Homes' clever tips and tricks for renters, and has a special interest in sustainability in the home.
Rate Just Eat Discount Codes
1 ratings with the average rating of 5 out of 5 stars.
About Just Eat
Don't love the idea of cooking? Just Eat gets it. The takeaway giant is the go-to whether you fancy a late-night pizza or a kebab from the Turkish place down the road. With all your favourite restaurants in one place, the question 'What's for dinner?' is a little easier to answer – and if you order using a Just Eat discount code, your food will taste even sweeter. Just Eat works with over 27,000 restaurants and offers more than 130 types of food, from Greek to South American. There's no better way to expand your tastebuds and try something new – or, let's be honest, fall back on your old favourites. And if you're ordering alone, you can filter by minimum spend to make sure you're not splashing the cash unnecessarily. Team your takeaway with a Just Eat promo code and enjoy more savings on your order.
Written By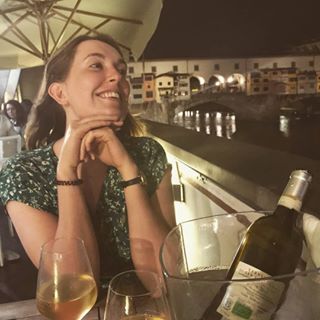 Ellen Finch
Deputy editor
After a stint writing for true life titles, Ellen made her venture into the world of interiors in 2017 on Real Homes magazine. Now deputy editor, she's always taking inspiration from Real Homes' clever tips and tricks for renters, and has a special interest in sustainability in the home.