Ideal World discount codes for November 2021
Save cash when shopping with these 14 Ideal World voucher codes!
Ideal World Codes you might have missed
Pick up Kitchen Appliances from Just £20
Shop the Floorcare Range from £30
Quilts and Duvets Available from Just £19
Most Popular Ideal World Codes & Discounts
Offer Description
Expires
Discount Type
Spread the Cost, Interest Free for up to 9 Months on 1000s of Lines
Get Delivery from Just £4.99
Get Special Offers with Newsletter Sign up
Enjoy 3 for 2 on Christmas Stocking Fillers
Find Perfect Gifts for Her from £3
Hints & Tips
Want to go where the best deals are? The Ideal World website will take you straight to them if you look at the Shop By Promotions section. The drop down will take you to different ranges that are featuring special offers for a limited time. There are big savings to be made, whether you are looking for Christmas gifts, a smart new watch, a warm winter quilt or a cut-price coffee machine.
Go to market and snap up a bargain. Ideal World Market Place has hundreds of thousands of products from famous brands like Trespass, Skechers, Gucci, Nike & Adidas, that are shown on IW but supplied by a carefully selected group of partners. The selection is split into gift ideas, new products and Market Place Bargains which, like the name suggests, has lots of affordable items and up to half-price off deals,
Christmas is coming and you are bound to find gifts that you love for your family and friends. But just in case it doesn't fit or it isn't right for the lucky recipient, the money-back guarantee on returns has been extended to January 21, 2022. It covers all eligible purchases made up to 21 December 2021. It does not include items sold through Ideal World Marketplace that are supplied by one of its partners. You can find a full list of exemptions on the IW website under the returns policy
---
FAQs
How much do Ideal World deliveries cost?
Postage & packaging charges apply to the majority of buys from IW. They start from around £4.99, but there might be higher charges for heavier or more expensive items.
Can I exchange an item?
If you want to swap your purchase for a different size or colour, you can return the original item unused and in its original packaging with tags and labels in place. Fill out the returns slip on your despatch note with details of the exchange and a replacement will be sent back free of charge.
Can I take items back to a store?
There are a variety of locations where you can send a return back, including through Asda toyou, Royal Mail, Collect+ and via Hermes using the Parcel Shop Drop Off.
Are there options to spread the payments?
With Flexi-pay, you can split the cost over several months and pay in two, three or four moth interest free instalments. The first payment is made when you place your order. Watch out for the logo to see if you can use the payment plan for your purchase.
How can I get in touch with Ideal World?
You can call customer services queries on 0330 3321300 to leave a message and an agent will call you back as soon as possible. It is open from 8am-8pm, Monday to Sunday. If you are late night watching and shopping, you can call to place an ITV Order between 12am and 3am on 09056 484848 (It will cost 20p a minute plus your phone company's access charge).
Is there an Ideal World newsletter?
There is. Subscribe to it and you'll be the first to know all the latest news and information on daily deals & promotional offers.
---
How do I use an Ideal World discount code?
1. Voucher codes can be redeemed against purchases made online and over the phone (subject to T&Cs).
2. Find the code you want on the Real Homes site and make sure that it applies to the items you have in your basket. Copy it ready to paste later.
3. When you get to the payment stage, you will see a box marked 'Have a promo code?' Paste the code into the box and hit apply.
4. Pay for your discounted items and wait for your ideal purchases to arrive.
---
Enjoy healthier eats
If you are looking for the perfect present, choose the gift that keeps on giving by making delicious food and drink. And the more versatile a gadget the better. The Tower Cerasure Plus Copper Portable Multi Meal Maker (£34.99) lives up to its name as you can use it to create lots of different dishes, whether you are in the mood for a burger for lunch, an omelette for breakfast or brownies for dinner (don't judge!). The Cerasure-coated plates are non-stick, so you won't need butter or oil when toasting or grilling, which makes them a healthier choice. It's the ideal choice if you've started a fitness kick for the new year, but still want some warming comfort food in winter.
Love the flavour of fried food but want to cut down on the oil in your cooking? An air fryer is the answer. They are the latest must-have for the kitchen as you can use them to make all the delicious treats that you'd normally deep fry – but using barely any oil. Ideal World has a great selection of air fryers. The Salter EK4627 Digital Stainless Steel Air Fryer 5L (£99.99) can whip up a portion of chips, onion rings or nuggets using hot air circulation to fry the food. It has a touch-sensitive display with a digital temperature control and eight frying pre-sets making it easy to use. Tempted? We certainly are, and even more appealing is the ideal of making a saving by buying it with a discount code.
---
Spring clean up
In the spring, the focus often turns to decluttering. It offers a reset that can boost your sense of well-being by tackling the piles of things you've been meaning to sort out and put away. With those jobs done, you can sleep a little better, be less stressed and have the room to be more creative.
The key to a clear house – and a clear head – is good storage. At Ideal World there are solutions to suit every room in the house. The HOMCOM open wardrobe with clothes hanging rail (£47.99) means you can turn the spare room into a dressing room and put an end to the floordrobe. Got drawers stuffed full of odd socks and mismatched underwear? Use storage box separators and storage grid (£29.99 for a set) to keep your bras, underwear and socks all neatly paired up. Handy Helper folding storage boxes (from £12) are ideal to pack away blankets, sheets, spare duvets, winter woolies when it's summer or even the kids' toys. Zips on the sides as well as the top means you can access the contents even when the boxes are stacked up.
And if you are serious about a fresh start, spring clean that carpet with a Beldray Clean and Refresh Carpet Washer (£139.99). It is just the thing for getting rid of all traces of tracked in dirt (we're blaming the dog), spilt wine or dropped dinner. If you deep clean your carpet regularly, it will last longer, as well as making your house smell sweeter. Wins all round.
Rate Ideal World Discount Codes
1 ratings with the average rating of 4 out of 5 stars.
About Ideal World
We're living in an Ideal World, as Madonna might have sung. Fans of TV home shopping shows will be familiar with IW from its shopping channels that have been on air for more than 20 years. Viewers can tune in day and night to hear its presenters enthuse over innovative products from a wide variety of brands on Ideal World TV Live. Since 2019, Ideal Shopping Direct has extended the reach of its flagship brands to new audiences by partnering with ITV to simulcast between 12am and 3am for the entertainment of night owl viewers in pursuit of bargains after midnight.
As well as tuning in on TV, there is an Ideal World website that is crammed with thousands of items to buy from big name brands, whether you are looking for clothing for the family, appliances, homeware, kitchen essentials, furnishing, jewellery, health and beauty items, sports and leisurewear, DIY products, toys and games and treats for pets. If you are searching for something special, this is the place to find it – and you can save some money on your purchases by buying with a discount code.
Written by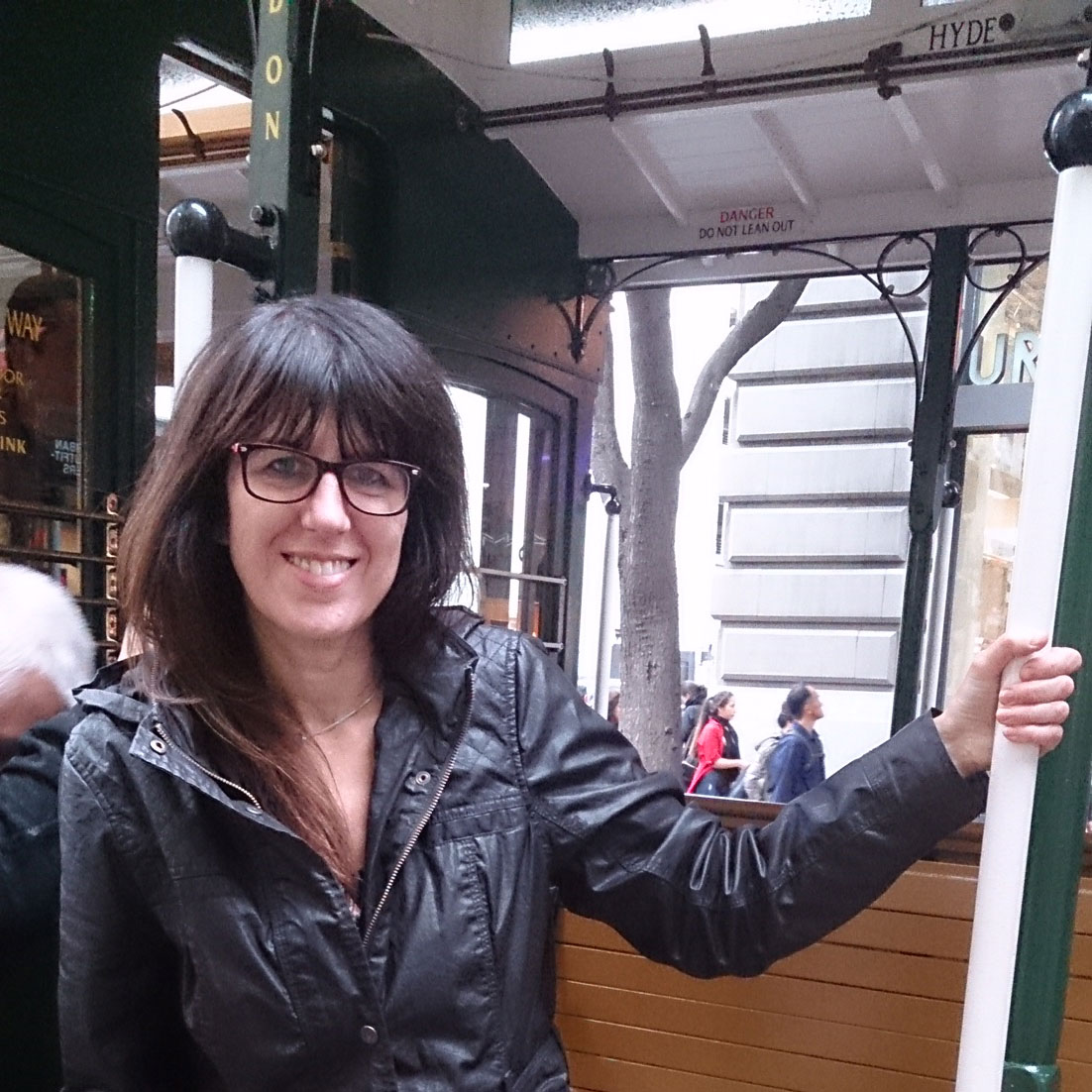 Alison Jones
null
Alison is Assistant Editor on Real Homes magazine. She previously worked on national newspapers, in later years as a film critic and has also written on property, fashion and lifestyle. Having recently purchased a Victorian property in severe need of some updating, much of her time is spent solving the usual issues renovators encounter.
Ideal World Offers Summary
14 live deals
Last updated Thu, 25 Nov 2021