Homebase discount codes for October 2021
Save cash with these 24 Homebase discount codes!
Homebase Codes you might have missed
Most Popular Homebase Codes & Discounts
Offer Description
Expires
Discount Type
Exclusive Enjoy an Extra 20% Off Power Tools
50% off the Magna Sofa Set - now just £600
Get 50% off this Bali 6 Seater Garden Set
Get up to 25% off Selected Home and Furniture Products
20% off All Clever Cube Shelving Units
Hints & Tips
No matter what you're after, if you're shopping on the Homebase website, make your first port of call the deals section. You can filter the latest offers and discounted products by category, making it easier to find what you're after for less. And in the clearance section, you'll find even bigger bargains – it's worth a browse!
You'll find some of the best and latest deals displayed on the Homebase homepage, so it's worth having a quick check before you carry on your journey. And of course, we'll have all the best Homebase voucher codes here, too.
Get Homebase discount codes delivered straight to your inbox by signing up to the newsletter. As well as exclusive offers, you'll receive the latest news, DIY tips and makeover inspiration. It'll give you that dose of motivation you need to get the job done.
Homebase's free shipping policy means you get standard delivery on almost everything, absolutely free. Need it faster? Free Click & Collect can be available within the hour, or pay a little extra for next and named day delivery.
---
FAQs
Does Homebase deliver?
Yes, Homebase does offer home delivery. You've got several options. Standard delivery is free for most items, and you'll find delivery times displayed against the product. Need your order quicker? Next and named day delivery costs from £6 and ensures you get your items speedily. Or get everything delivered to your nearest store if you're out and about.
Does Homebase do an NHS discount?
At the moment Homebase doesn't offer a specific NHS discount, but keep checking back here in case that changes. If it does, we'll let you know.
Does Homebase price match?
Currently Homebase doesn't offer a price match scheme.
How can I cancel my Homebase order?
Made an error in your order? You can cancel it by contacting Customer Services, who will be able to help. Give them a call on 0333 003 7084 or contact your local store for more help.
What is Homebase's return policy?
Returns to Homebase are free providing the items meet the returns policy. If you've received a faulty, damaged or incorrect item, you'll be refunded for the price of the product, as well as delivery costs if applicable. If you've simply changed your mind, the same applies, but you need to return your item within 30 days, as long as you have proof of purchase.
---
How do you use a Homebase voucher code?
1. Check the terms and conditions of your Homebase voucher code and make sure they match your order.
2. Click the orange 'Get code' button and copy the code if required.
3. Head to the Homebase website. It should have opened in a new tab or window, but if not, just click the link.
4. Stock up on what you need, then head to the checkout via the basket in the top right corner.
5. Under your basket total, find the box that says 'Got a discount code?' and type in your code, then click 'Add'.
6. Make your payment and complete your order.
---
Paint the rainbow
Above any trend or Instagram hashtag, your home should be a reflection of you. If you love Scandi minimalism for its calm, reflective vibe, that's great. If you'd rather fill your home with all the colours of the rainbow, that's also fine. Your home is an extension of your personal style, so you should express yourself through your space however you can. The easiest way to do that? Paint. And with a Homebase promo code from our roundup, you can save money on your makeover while staying true to your style.
Homebase has a huge range of brands, colours and techniques to help you paint your space however you like. You'll find shades to suit every room, from deep, bold blue to light and bright white. There's plenty of inspiration on the site to help you choose, too, so if you're stuck for ideas, pay it a visit. Whether it's paint colours to make your hallway look bigger or how to use masking tape for patterns and borders, Homebase is a treasure trove of tips. They can help with upcycling projects, too. Got an old piece of furniture? Breathe new life into it with Homebase's collection of furniture-friendly paint.
Of course, it doesn't stop at paint. Explore Homebase's range of wallpapers and wall coverings for a stand-out feature wall or a subtle backdrop to your space. They've got all the tools you need to do the job well, so you'll get a finish you're proud of. Whatever you choose, make sure you've got a Homebase discount code on hand to transform your home for less.
---
Create a spa-style sanctuary
Bathroom seen better days? If you're fed up of mismatched sanitaryware, holey old towels or a poorly thought-out layout, it could be time to renovate. Whether you're switching up a few accessories or going the whole hog with a new suite, Homebase is here to help. And with a Homebase voucher code, your dream bathroom doesn't need to come with a huge price tag.
The simplest way to renovate your bathroom is to keep the layout the same, avoiding moving the plumbing. If you're replacing your sanitaryware, opt for plain white to keep costs down (plus it's easier to find spare parts that match when you need them). The real change will come with the decor - like statement floor tiles or bathroom paint. A Homebase discount code could help you save money on every aspect of your project, so check out what we've rounded up.
Looking for more of a change? How about creating a wet room? Creating an open shower with a seamless tiled surface can make your space feel like a sanctuary - plus who doesn't love the idea of wipe-down walls?
Whatever you choose, be it a walk-in shower or a fancy roll-top bath, get more out of your money with one of our Homebase vouchers.
After a stint writing for true life titles, Ellen made her venture into the world of interiors in 2017 on Real Homes magazine. Now deputy editor, she's always taking inspiration from Real Homes' clever tips and tricks for renters, and has a special interest in sustainability in the home.
Rate Homebase Discount Codes
2 ratings with the average rating of 0 out of 5 stars.
About Homebase
Make your dream home a reality with Homebase. The DIY giant is a go-to for any home improvement project, and it's been supplying the nation with all the tools they need since 1979. Whether you're doing up your garden or redecorating your living room, Homebase will help you get the job done. As well as being the go-to for everything from paintbrushes and DIY tools to furnishings and fitted kitchens, Homebase can help you make the right decisions for your project thanks to their knowledgeable staff. Want to know how to put up a shelf, or fix a leaky pipe? Need help selecting the perfect bathroom suite? Whatever you're after, head into a Homebase store or visit the website for plenty of advice. And while you're at it, make sure you use a Homebase discount code to save on your supplies and get your project in on budget.
Written By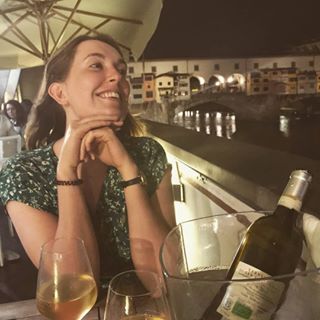 Ellen Finch
Deputy editor
After a stint writing for true life titles, Ellen made her venture into the world of interiors in 2017 on Real Homes magazine. Now deputy editor, she's always taking inspiration from Real Homes' clever tips and tricks for renters, and has a special interest in sustainability in the home.
Homebase Offers Summary
1 live codes
15 live deals
8 live sales
Top saving 50% OFF
Last updated Thu, 21 Oct 2021