Hello Fresh discount codes for October 2021
Save cash with these 22 Hello Fresh discount codes!
Hello Fresh Codes you might have missed
Most Popular Hello Fresh Codes & Discounts
Offer Description
Expires
Discount Type
Save 30% off Your First 2 Boxes with Newsletter Sign-u
Snap up 2 Person 3 Recipe Boxes from £31
Enjoy 4 Person 3 Recipe Boxes from £47
Indulge in 4 Person 5 Recipe Boxes from £65
Hints & Tips
You'll find all the latest Hello Fresh discount codes on our page, but new customers should definitely keep an eye out. There are always great offers for newbies, including half price boxes – so you can test it out for less before you commit. Speaking of committing, there's none of that when it comes to a Hello Fresh box: you can move dates around, skip weeks if you're away, swap recipes and cancel your subscription any time. So if your circumstances change and you need the extra cash – or if you just don't want your box any more – it's no problem.
Hello Fresh are pretty generous with their offers, so you'll always find student discounts for great meals at a cheaper price. They're also big on supporting key workers, so keep an eye out for great deals if you're a healthcare, school or supermarket worker, are in the military, police service or fire brigade, or work in delivery and transport.
Subscribe to the Hello Fresh newsletter for an instant discount – simply scroll to the bottom of the site and plug in your email. You'll also receive extra free recipes to your inbox every week.
---
FAQs
How does Hello Fresh work?
Hello Fresh is a flexible subscription box that delivers recipes, and the ingredients you need for them, to your door. You create an account, choose your recipe quantity and serving size, then select exactly what you want in that week's box. Hello Fresh delivers directly to your door, with ingredients pre-portioned and kept cold with ice packs.
How much does Hello Fresh cost?
It depends on your box, but the minimum cost for three meals for two people is £26.99 a week plus shipping. That works out at £4.50 a serving. Use a Hello Fresh discount code, though, and you could save – keep an eye on our page for the latest deals.
Which Hello Fresh box should I get?
It's up to you! You can choose from a few types of recipes. The family box is designed to make cooking for kids quick and easy, with delicious meals every age will enjoy. The Quick Cook box rounds up the quickest meals that don't compromise on taste. And the vegetarian box does what it says on the tin, delivering plant-based meals that will add variety to your week.
Does Hello Fresh deliver to me?
Right now, Hello Fresh delivers to mainland UK, The Isle of Wight, The Isle of Man, Jersey, Guernsey (excluding Herm) and Northern Ireland. For a full list of postcodes they don't yet deliver to, check out their website.
How can I cancel my Hello Fresh order?
It's easy to change or cancel your order. If you only want to stop deliveries for a short time, you can skip a week under the 'My menu' tab on your account. Still want to cancel? Head over to your account settings to stop all deliveries.
---
How do you use a Hello Fresh discount code?
1. Check the terms and conditions of your Hello Fresh promo code and make sure it's valid for your order.
2. Click the orange 'Get code' button and copy the code if required.
3. Head to the Hello Fresh website – it will have opened in a new tab or window – or click the link.
4. Create your account, select your box and head to the checkout.
5. Scroll down and click on 'Do you have a promo code?', then enter your discount code and click 'Apply'.
6. Place your order. Happy cooking!
---
Quick meals for busy people
Life is busy and too many of us don't have the time to take care of ourselves properly, especially when it comes to what we eat. When you're home late from a stressful day at work, the last thing you want to do is think about what to cook for dinner. So instead, you microwave a ready meal or order a takeaway. And while there's a time and a place for both of those things, it's still so important to get a balanced diet – and that's where Hello Fresh comes in.
A subscription box from Hello Fresh takes the time and stress out of planning meals. Instead, you'll get fresh, often pre-portioned ingredients sent straight to you, ready to be turned into something delicious. There's even a 'Quick cook' box option for those with especially busy lives. Designed to help you rustle up healthy meals in less time than it takes to get a takeaway, it makes cooking feel fun again. And with a Hello Fresh voucher code, you can save money on your meals too.
Fed up of turning to the same old meals for a quick fix? Hello Fresh has new and exciting options every week. One week, you might be eating Asian-spiced pork noodles, the next a creamy pasta dish or a chickpea stew. And because you choose the meals, you could opt for a slightly more complicated recipe for the weekend, when you've got more time. It's completely up to you – Hello Fresh is as flexible as you need it to be.
---
Treat yourself to a premium meal
Sometimes, life calls for something a little bit fancy. Perhaps you've got yourself a new job, or a promotion at work. Maybe you've passed an important exam, or nailed your driving test, or put a successful offer in on your dream home. Or possibly you've just had a long week and feel like treating yourself to some good food. We don't blame you!
Whatever your reason (or lack of), Hello Fresh can help you inject a bit of luxury into your routine with one of their Premium meals. Designed with premium ingredients like venison, steak and salmon, they're available with any box for a small extra fee, and will help make a regular weeknight feel a little more special. And if you use one of our Hello Fresh promo codes, you can still save money – so you're getting top-notch meals for less.
Whether you're celebrating a big birthday or enjoying a rare date night, a Premium meal is a great way to up your dinner game. And a bonus? As with any Hello Fresh recipe, you'll gain new skills along the way. Branching out and trying new ingredients will make you more confident, and even though the meals might sound fancy – pan-fried monkfish, anyone? – the easy-to-follow recipe cards make it simple, so you're guaranteed to impress whoever you're cooking for.
So, if you're looking for a way to mark that special occasion, or simply to add some pizzazz to a lacklustre week, a Premium box is for you. Don't forget to use a Hello Fresh discount code, too – your meal will taste even better with it, we promise.
After a stint writing for true life titles, Ellen made her venture into the world of interiors in 2017 on Real Homes magazine. Now deputy editor, she's always taking inspiration from Real Homes' clever tips and tricks for renters, and has a special interest in sustainability in the home.
Rate Hello Fresh Discount Codes
About Hello Fresh
Settle the 'what's for dinner?' debate for good with Hello Fresh. The subscription service helps get you out of your weekday rut with fresh ingredients and new recipes delivered to your door. They make it easy to learn new cooking skills and try new foods from the comfort of your kitchen – and with a Hello Fresh discount code, you can save on your meals, too. Setting up your Hello Fresh box is quick and easy. Choose from a range of plans, including vegetarian, family and quick-cook options, and set the number of recipes you'd like each week. Then it's time for the fun bit: picking out new ideas to try! With Hello Fresh's huge menu, there's something for everyone, and you'll never get bored: the options change every week. So if you're tired of eating the same thing from one week to the next, why not use one of our Hello Fresh promo codes to treat yourself to a box? You'll be opening yourself up to a whole new world of food.
Written By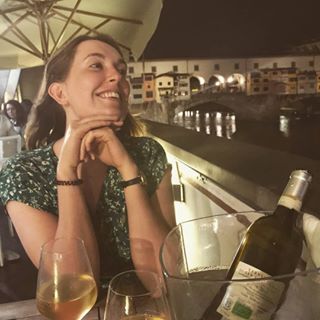 Ellen Finch
Deputy editor
After a stint writing for true life titles, Ellen made her venture into the world of interiors in 2017 on Real Homes magazine. Now deputy editor, she's always taking inspiration from Real Homes' clever tips and tricks for renters, and has a special interest in sustainability in the home.
Hello Fresh Offers Summary
18 live deals
Top saving 30% OFF
Last updated Wed, 20 Oct 2021