Hamleys discount codes for January 2022
Save cash when shopping for toys and games with these 9 Hamleys voucher codes
Hints & Tips
There is always something special going on at Hamleys, with guest appearances from toys stars like the Power Rangers, Captain Hook's puppet show, or Santa and his elves. For full details of what's on and where in the different stores, look at the What's On section of the website.
Savings on toys are always welcome, and Hamleys does a number of limited time offers and promotions, so you can treat your little (or even big) one, Look out for the section marked offers and the drop down will give details of reduced price toys and games, costumes or educational toys, and multi-buy options.
Toys always need batteries. But what happens to the old ones when they are worn out through overuse? Hamleys is now offering a take back scheme for all portable waste batteries. There are collection boxes in all the UK stores.
Hamleys in Regent Street is so big you could happily spend a day lost in there – your children certainly could! Luckily there are plenty of places to stop off for a break and something to eat, including the Wafflemeister (guess what they specialise in!) and the fifth-floor coffee, tea and cake shop.
---
FAQs
Where is Hamleys located?
The flagship store runs from 188-196 Regent Street in London. There are 14 other branches, as well as Hamleys in airports. For locations, see the Find A Store drop down on the website.
How much are deliveries from Hamleys?
Hamleys delivers to all addresses in the UK with costs from £3.99, but delivery is free for orders over £29. They also deliver to over 27 destinations in Europe from £9. Current delivery expectations are seven to 10 working days.
What is the returns policy for Hamleys?
Customers have a 90-day peace of mind guarantee on purchases made with Hamleys within the UK. They will honour a refund for unwanted toys returned within 60 days and exchanges in 90 days. Toys can be taken back to high street stores in person in resaleable condition and with the receipt.
How can I find out when a popular toy will be available?
Fill in the enquiry form on the website. Provide the product name, make and price. The enquiry will be forwarded to the customer service team who will provide you with details.
How can I get in touch with Hamleys?
Call the customer service department on 0371 704 1977. They are open Monday to Friday 9am-5pm; Saturday 10am - 5pm; Sunday 11am - 5pm; Bank Holidays 10am-5pm.
Does Hamleys have a newsletter?
Yes, sign up and you'll receive regular newsletters packed full of details of events at Hamleys stores, fun facts, competitions and the latest in the magical world of toys.
---
How do I use a Hamleys voucher code?
1. Choose the toys or games you want and add to your Hamleys bag.
2. When you go to your bag, or to the secure checkout, you will see a box marked Apply Voucher Code
3. Find the code you want to use for your order, type or cut and paste it into the box and hit apply
4. Once you are sure the discount has gone through, proceed to payment.
---
Make their day with a must-have toy
At Christmas, children are laser focused on the hottest toys of the moment. Toy catalogues are seized and their favourites ringed in Sharpie (several times!). Meanwhile, parents become expert trackers, trying to hunt down the elusive, sold-out-everywhere toy that their child's (and their own) happy Christmas depends on.
Star Wars has been a solid bet since the 1970s, with the original toys becoming real collector's items – preferably unplayed with and still in their boxes! With the release of so many prequels, sequels and spin offs, the range of toys in the Star Wars universe has broadened. And it's the adorable

Galactic Snackin' Grogu (from The Mandalorian) that has been stealing hearts. Also known as Baby Yoda, this animatronic toy will let you know whether his snacks are yucky or yummy and lift up his arms for a hug. Hours of cuteness for £84.99.
Lego is always a popular purchase with parents and children. The occasional sharp stab of an errant brick under a socked foot is a small price to pay for keeping them occupied for hours. And when Lego is combined with a beloved film or game, there is twice the fun. Whether they can't get enough of Minecraft, Super Mario, Disney, Batman, Marvel or Harry Potter, they can find a Lego-themed set to build their own world. Even grown-up kids can get in on the act and hone their architectural skills building the landscape of Tokyo, the White House or even the Statue of Liberty. Or they can construct their own fantasy car with the Lego Technic Ferrari 488 GTE, which has a V8 engine complete with moving pistons (£170). If you have a long list to fill (and you're checking it twice), save a little off the total by buying with a voucher code.
---
Get together over games
Creating a library of board games can help encourage togetherness through regular family games nights. Hamleys have all the classics that mum and dad will have grown up with, as well as new spins on familiar favourites. Scrabble gets a magical twist with a Harry Potter edition where wizarding words are included (£32). And in Ghostbusters Monopoly, instead of securing property, you could find yourself bidding to buy contracts to bust ghosts or fight supernatural entities like Slimer, Library Ghost or the Stay Puft marshmallow man (£33).
Hamleys can also help measure out milestones – from baby's first toddle, helped by a walker shaped like a 2CV (£95) to their first Crazy Coupe pedal car ( £60). If they are learning to ride, the Trybike Steel Vintage (£140) has been specially designed by Co&Co as a 2-in-1 bike which can convert from a three-wheeler to a two-wheeler when they are ready.
If they are looking for a super-speedy way to get from A to B that will take less leg work, scooters are agile, fast and compact (particularly if it's a fold down option). First scooters with unicorn or dinosaur designs can start from £30.74. And if they are keen to take steps in protecting the environment, the Eco Mini and Maxi Deluxe three-wheeler scooters are made using recycled fishing nets for good, green fun. The scooters start from £83.
Alison is Assistant Editor on Real Homes magazine. She previously worked on national newspapers, in later years as a film critic and has also written on property, fashion and lifestyle. Having recently purchased a Victorian property in severe need of some updating, much of her time is spent solving the usual issues renovators encounter.
Rate Hamleys Discount Codes
About Hamleys
Hamleys is the largest and oldest toy shop in the world and has been spreading joy to children of all ages since 1760! Its seven-floor store in Regents Street is world famous, But the toy story didn't begin there, it started in Cornwall when William Hamley rejected the idea of being a tin miner or fisherman and instead opened a toy shop that he called 'Noahs Ark'. By 1837, the store had transferred to London where it was able to welcome even more families to the 'joy emporium'.By 1881 it was so successful it needed bigger premises and relocated to Regents Street where it gradually took over more and more floors. The space was needed because Hamleys wasn't just about selling toys, it was a feast for the imagination with toy theatres, miniature railways, demonstrations and events.Millions of children (young and old!) continue to visit this palace of happiness, with it seven floors of fun, magic and theatre. And Hamleys has spread the joy to other branches around the UK, including in airports – the perfect place to pick up a present if you are flying out to see young relatives. There is also the website, which is packed with ideas and a helpful guide to gifts that will appeal to all children, from floor mobiles and teething harmonicas for babies to Nerf guns and action figures for pre-teens, right up to Playstation and Xbox games that will please older children. Get ready to put a smile on your little (and not so little) one's face, and put a smile on yours by getting discounts on your purchases using a promo code.
Written by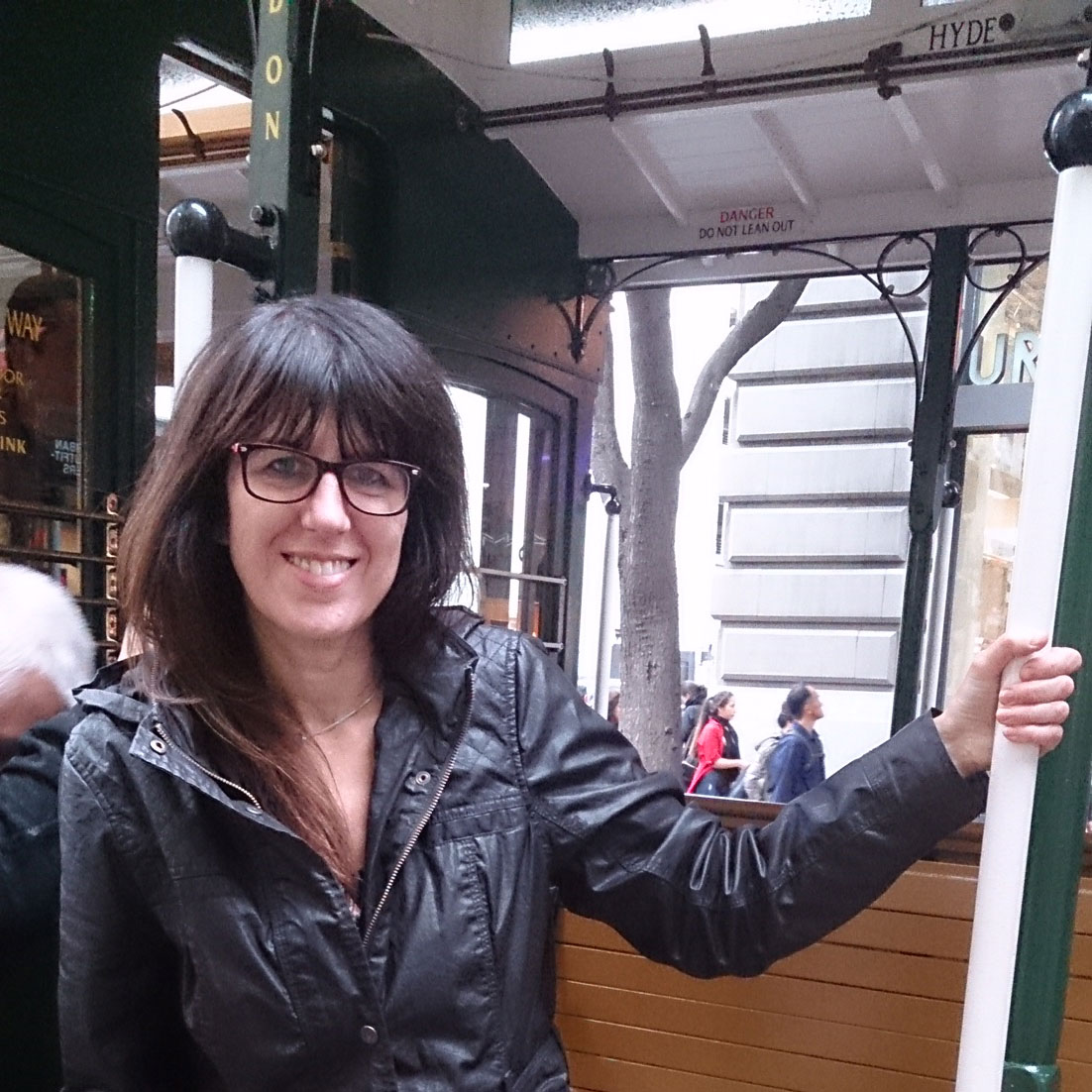 Alison Jones
Assistant Editor
Alison is Assistant Editor on Real Homes magazine. She previously worked on national newspapers, in later years as a film critic and has also written on property, fashion and lifestyle. Having recently purchased a Victorian property in severe need of some updating, much of her time is spent solving the usual issues renovators encounter.