Great Little Trading Co. discount codes for November 2021
Save money when toy and furniture shopping with these 18 GLTC discount codes!
Most Popular Great Little Trading Co. Codes & Discounts
Offer Description
Expires
Discount Type
Save up to 40% off Everything this Black Friday
Get 20% off Selected Xmas Decorations
Refer a Friend and Earn £15 off for Both of You
Save £5 off Your Next Order when Signing up to the Newsletter
Earn Points and Receive Exclusive Discounts when You Sign up to GLTC Rewards
Hints & Tips
Become a member of the Great Little Trading Co. family and enjoy the rewards. You can sign up, create an account and you'll get 25 points. Then every time you shop you will get two points for every pound spent. This adds up until you can redeem points for exclusive discounts. You can get additional points for following GLTC on social media. The rewards levels are called Seeds, Buds and Flowers; the more money you spend, the more points you will get for every pound you spend. The Buds will also get early access to sales and to exclusive downloadables while the Flowers will get a mystery level up bonus and entry into a quarterly prize draw.
For extra discounts on your next purchases, sign up to the GLTC newsletter. You'll receive £5 off your next order and an extra £5 worth of points for every six months you're subscribed. You can also refer a friend to this cool source of new toys that will look great in your home or theirs. GLTC will give your friends £15 off their first order of £75, and you'll get £15 (in points) for each successful referral. Winning!
If you are hunting for a bargain, look at the clearance & half price offer section. When the warehouse is cleared to make space for new products, there are charming toys and stylish storage solutions available at up to 50 per cent off.
Sharing is caring, and GLTC has lots of opportunities for mums and dads to gets tips and advice from experts and parents in the Great Little Trading Co. blog – whether it is a guide to weaning, crafts to make or even setting up savings for your children. This is all info you'll want/need to know.
---
FAQs
How much does GLTC delivery cost?
If you spend over £85, delivery will be £4.25. For orders under £85, it will cost £5.85. Items that are in stock should take up to three working days.
Is there an express delivery option?
Yes, if you need your order in a hurry, you can choose to have it sent express for £7.95. If the items are in stock and you order before 5pm, you should receive them within two days. There is also the option of a 'name the day' delivery if you want it on a particular date, which is £7.95. If you want it before noon on the named day, you can get it for £10.95.
What about GLTC furniture delivery?
If you have placed an order for a bed or bedroom furniture that requires two people to deliver, there will be a £15 delivery charge.
Can I return items to GLTC?
If you have changed your mind about your purchase or it is unsuitable, that's fine. You can send it back within 30 days, even if it was bought on sale or from the clearance section. It must be complete, unused and in its original packaging. You will have to pay postage on any parts of the order that you do return.
Can we test the mattresses?
You want to be sure your little one is comfortable enough to sleep through the night, so at GLTC, you get 30 nights for them to try out a new mattress at home. If you or your child aren't happy, they'll offer you a return or an exchange. They'll even pick it up free of charge.
Does GLTC take part in Black Friday?
Black Friday 2021 is on Friday 26 November, and GLTC is planning to have some great deals lined up just in time for Christmas. If you miss out, don't worry, they'll also have some exclusive offers and stock ready for the following Monday. Dubbed Cyber Monday, it is the busiest day of the year for online shopping.
---
How to use Great Little Trading Co. discount codes
1. Pick your toys or furniture and add them to your basket, then head to check out
2. Look for a GLTC discount code that applies to the items in your basket and make a note of it or copy it for later.
3. At check out, go to the box marked 'gift card or discount code'. Type or paste the code into it and hit apply.
4. Continue with payment details and place your order when you're ready.
---
Presents they'll treasure
If Santa needs a little help filling his sack, he should call in at GLTC which is full of the best ideas. Children learn through imitation – what might be everyday tasks and chores for grown ups become a source of delight for them when they're gifted their own mini versions of adults' tools and appliances to use. GLTC's wooden toys spark the imagination – and are as well equipped and stylish as the real thing.
The Marshmallow Play Kitchen is complete with washing machine, dishwasher, oven and microwave in an on-trend grey and white colour scheme. The award-winning Create & Play Wooden Mud Kitchen is ideal for inspiring young artists and gardeners alike. The mud kitchen can act as a potting area for plants while the back of the blackboard is an easel for drawing and painting with a roll of paper for producing countless masterpieces. And there's no need to worry about making a mess as it is designed for use outdoors. The Star Beans Coffee Shop is a reflection of the changing face of our high street where there are coffee shops on every corner. It's a 'latte fun' complete with an authentic looking coffee maker and 17 accessories, including mugs, milk and tempting cakes and sandwiches (sadly not edible).
All the toys are beautifully crafted from sturdy painted wood, and you can pair toys together for a complete experience – you can make pizza in the pizza oven of the Piccolo Play Cafe or make up a cornet in the Lolly & Scoop Ice Cream Shop, then sell them using the wooden till. Some of the toys come with the options of extra printables with activities to do or things to make. Use a voucher code to buy your little entrepreneur their first business and you'll get to play their favourite customer.
And if the kids just can't wait until Christmas Day and are refusing to sleep until Santa comes, give them an early treat to enjoy with a Christmas Eve box. Inspired by the German tradition of opening presents the night before Christmas, the boxes are perfect for packing in a few bedtime essentials – like new festive PJs, slippers, a storybook, stockings to hang and some hot chocolate and cookies. GLTC have a great range of pull-along wooden book carts that can perform double duty as the Christmas Eve wagon, and you can reuse and fill them every year.
---
Time for bed
Getting the kids to go to bed is always a struggle. Their pleas for 'just a few more minutes' to carry on playing their favourite game, or for 'one more story' before lights out, can see them dodging the duvet until you are the one ready to fall asleep.
But at GLTC they have beds that look so much fun, there will be no protests at going up the wooden hill. The cabin beds come complete with their own den underneath and a curtain for privacy when reading or holding secret meetings. They are also great space savers, with the option of a roll out desk under the bed as well as a storage cupboard and drawers.
For older children who have to juggle study with socialising, the high sleepers are like the bed equivalent of loft living. At just over five and a half feet high, the high sleeper allows enough room for a desk underneath and next to it a curved sofa. The bed ladder is slightly angled so two people can sit comfortably. And if friends want to sleep over, no problem, as the sofa converts into a single bed. For children who like to read (or scroll) before bed, there is a clip on bedside table that can be attached to the bunk where they can put a book or tablet, Genius!
If your little one likes their own personal space for daytime naps or quiet time, a play teepee is the perfect place. Supplied with sturdy metal poles, a cotton canvas in a range of popular prints and a washable groundsheet, it is easy to pop it up in a corner of their bedroom or the playroom. Buy the teepee storage bag as well and you can pack it up and take outside on sunny days – just add some cushions inside for comfort.
Rate Great Little Trading Co. Discount Codes
1 ratings with the average rating of 4 out of 5 stars.
About Great Little Trading Co.
It can be a tough task keeping little ones entertained, and even harder tidying up after them! But the Great Little Trading Co. has been coming to the aid of parents for the last 25 years. It was started by two Americans in London to provide hard-to-find products to help mums and dads create, happy and organised homes. Father of three Jamie Reeve took over GLTC in 2004, and has taken the brand and turned it into an award-winning online business that helps 'parents create the perfect spaces for children to grow, play, learn and sleep'. With its appealing mix of high-quality wooden toys and playhouses, practical yet fun furniture and essential but attractive storage, it's no wonder that it was voted Best Children's Brand 2021 by Loved By Children. Take a look and transform your little one's play space, and your home, with stylish pieces that you can buy for less with a Great Little Trading Co. discount code.
Written by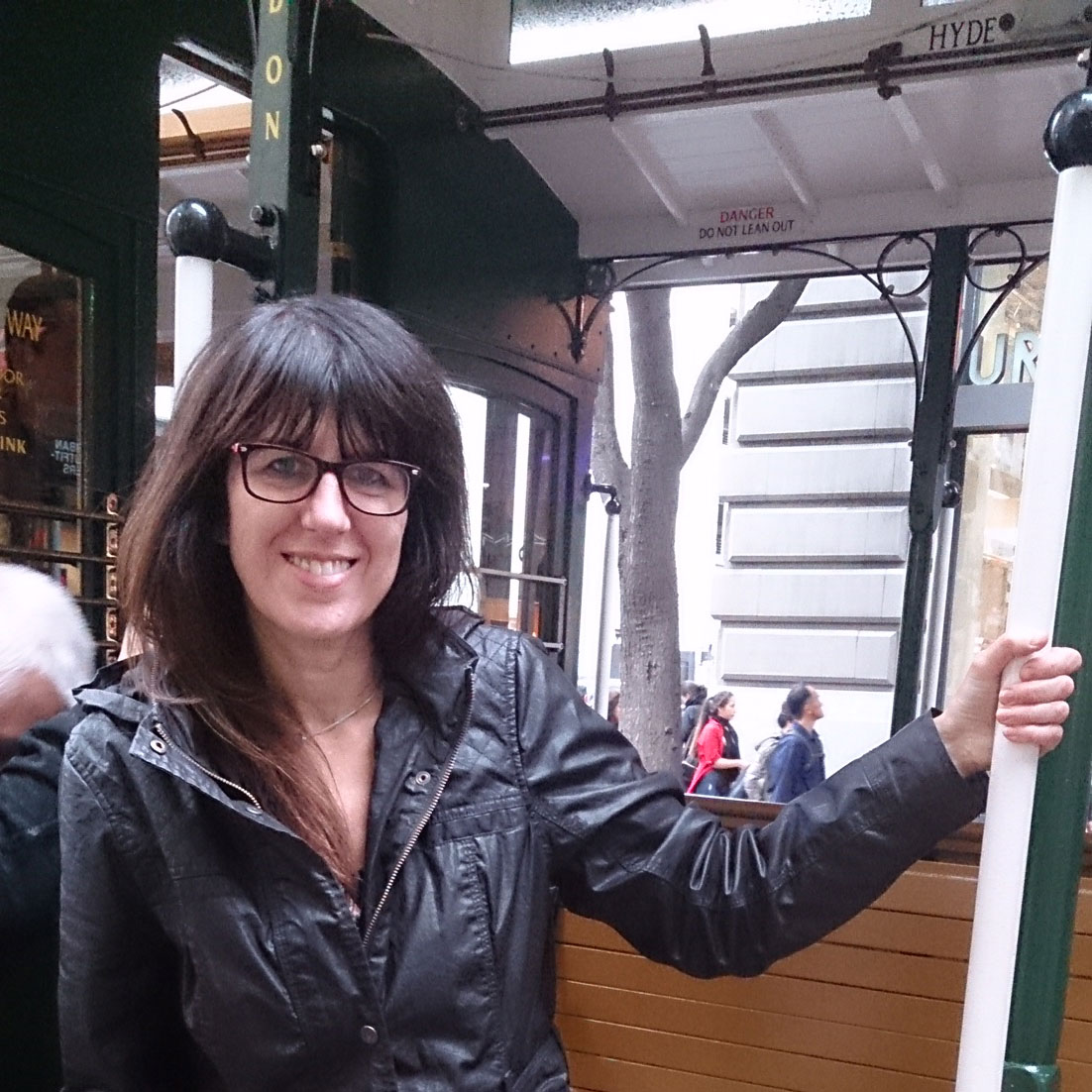 Alison Jones
Assistant Editor
Alison is Assistant Editor on Real Homes magazine. She previously worked on national newspapers, in later years as a film critic and has also written on property, fashion and lifestyle. Having recently purchased a Victorian property in severe need of some updating, much of her time is spent solving the usual issues renovators encounter.
Great Little Trading Co. Offers Summary
14 live deals
4 live sales
Top saving 50% OFF
Last updated Fri, 26 Nov 2021