French Connection discount codes for October 2021
Dress your best, and your home, with these 8 French Connection discount codes!
French Connection Codes you might have missed
Enjoy up to 10% off Your First Order
Most Popular French Connection Codes & Discounts
Offer Description
Expires
Discount Type
Get an Extra 20% off Last Chance Orders
Spend £60 and Save up to £15
Receive 10% off Your First Order with Newsletter Sign-ups
Receive Special Offers when You Sign up to the Newsletter
Hints & Tips
Hard-working students deserve a little reward, but they get a big one with French Connection's student discount. Whether they are in sixth form, at college or uni, they can get up to 70 per off, plus an extra 15 per cent off for massive savings on casual wear, smart clothes for going out or to interviews, and on furnishings to personalise student digs. For instant access to this discount, they just need to join and verify their student status through UNiDAYS.
If you want to get a sneak peek at the latest collections before anyone else, you can sign up to receive regular emails from French Connection. You'll get 10 per cent off your first order just for signing, and the inside scoop on what's coming soon in store, exclusive invites and VIP previews – just like being one of the FROW (that's the fashionistas on the front row). And you can use discount codes to make sure you (or your house) are wearing all the latest trends first!
French Connection wears its green heart on its sleeve. It is committed to using sustainable, organic and recycled materials across many of its ranges, and it seeks to reduce waste and lower its environmental impact. It has recently introduced a new takeback service – Thrift+. To stop clothes ending up in landfill, and to encourage you to declutter, you can get a Thrift+ bag when you shop online, fill it with your unwanted clothes and return it. Thrift+ will sell the clothes for you and donate 33 per cent of the proceeds to a charity of your choice. You will also receive credits to use on the Thrift+ website, and you'll be treated to 10 per cent off your next online order with French Connection. You'll do good, feel good and look good.
---
FAQs
How many French Connection stores are there?
There are more than 70 throughout the UK, including standalone stores, concessions in department stores like House of Fraser, John Lewis & Partners and Fenwick, and French Connection outlets.
Does French Connection do free delivery?
Yes, with orders over £50. For orders under, standard delivery will be £3.95 and will take three to five working days. Click and Collect is free from French Connection UK stores and orders over £50, or £3.95 at a chosen pickup location (UK only)
Is there next day delivery?
You must order by 2pm if you want to get it for the next day. Next day delivery costs £5.95 during the week and £7.95 at the weekend. It is also £7.95 if you want to receive it before 12pm Monday to Friday.
How much time do I have to return an item to French Connection????
You have 14 days from your date of purchase, to return your item for a refund or exchange, or 28 days for account credit. Returns when online shopping were extended to 45 days from March 2020. Items must be unused and undamaged. Earrings can only be returned if they are faulty.
With Thrift+ can I send any clothes?
The clothes must be clean and in excellent condition or even unworn. Premium and designer brands and high street labels all sell well. Lower end and supermarkets own brands sell less well. Try donating to your local charity store who can make money by sending them for recycling.
Are there limits on using promo codes?
Look under terms and conditions and there be a full list of offers and promotions, including the size of discount, what it applies to and any time limits on its use.
---
How to use French Connection discount codes
1. Look for a discount code on the Real Homes site.
2. The voucher code box will be in your French Connection basket when you check out. Make sure what you are purchasing qualifies for the code you are using.
3. Check the date, as some codes have a limited use time (find details of these in the T&Cs).
4. Type in the code, or cut and paste it to be sure it is correct. Then press apply and see your savings deducted from your total.
5. Wait to enjoy your new purchases.
---
Fall in love with autumn fashions
A new season is the perfect excuse for a wardrobe refresh either big or small. Wintery weather means it is time to pile on the layers. You can still wear soft summer dresses, but team them with chunky knits and boots or leather jackets for a cool look that won't leave you cold.

Autumn tones have really inspired the new collections at French Connection, with lots of reds and brown teamed with warm spicy shades and pumpkiny oranges. They can be mixed and matched with the paired down neutrals that French Connection does so well. And it's no trick when you can treat yourself and make savings using a voucher code.
Now is a great time for upping your coat and jacket game, and there are some must-haves in the French Connection collection. Two-tone and block colour jackets and coats will be real winners this winter. If you prefer the cosy comfort of a puffer, a brightly coloured lining will bring a touch of cheer to even a dark and stormy day.
Winter is when we dig out our denims (did we ever really put them away?). Denim never goes out of style. It works with everything, dressed up or dressed down. And it'll keep you warm. Checkout French Connection's Responsible Denim, which is made from a blend of recycled and organic cotton, helping to reduce the impact on the planet by reducing the amount of water, energy and harmful chemicals used to create it. Still the blue jeans we love, just that little bit greener.
---
Have the best dressed home
French Connection has been quietly making a statement with its furniture and furnishings. The Poppy rug is an Instagram favourite that has been popping up in all the most stylish homes – and the beauty is it comes in so many different colours so it'll suit any space.
With pieces inspired by artisan craftsmanship and styles from all over the world, you can cultivate a well-travelled look with cushions, throws, rugs and accessories that look like you have plucked them from far-away markets and bazaars. Woven baskets, rattan furniture and driftwood lamps have a natural, tactile look. Even the names – like the Capri, Long Island. Amalfi or Oslo – are suggestive of the far-off destinations that we have been yearning to visit again
If you like an industrial edge, you can find it in the use of metallics, concrete and matt black colourways in everything from zinc tables to wood and metal shelving or robust planters.
Lustrous copper adds a warmth and unique patina to everything from fire pits to plant troughs. You'll also save a few coppers – excuse the pun – if you invest in new homeware using a discount code.
Alison is Assistant Editor on Real Homes magazine. She previously worked on national newspapers, in later years as a film critic and has also written on property, fashion and lifestyle. Having recently purchased a Victorian property in severe need of some updating, much of her time is spent solving the usual issues renovators encounter.
Rate French Connection Discount Codes
1 ratings with the average rating of 5 out of 5 stars.
About French Connection
High street giant French Connection has been offering stylish clothing and homeware with a little je ne sais quoi for nearly 50 years. The name suggests it was French founded, but it is actually a British firm, started in 1972 by Stephen Marks, who had acquired a shipment of Indian cheesecloth shirts from a (wait for it…) French connection!. Its brand identity got a real boost in 1997 though, when legendary advertising man Trevor Beattie suggested using the simple but saucy four-letter acronym FCUK as a slogan. This smart promotional move caused controversy, but put the company on the fashion map. French Connection is famous first for its clothes for women and men, but now also sells a range of classy homeware – from furniture to soft furnishings and accessories. You can give your wardrobe a boost, or even buy something to put your new outfits in, and make savings by using a French Connection discount code.
Written By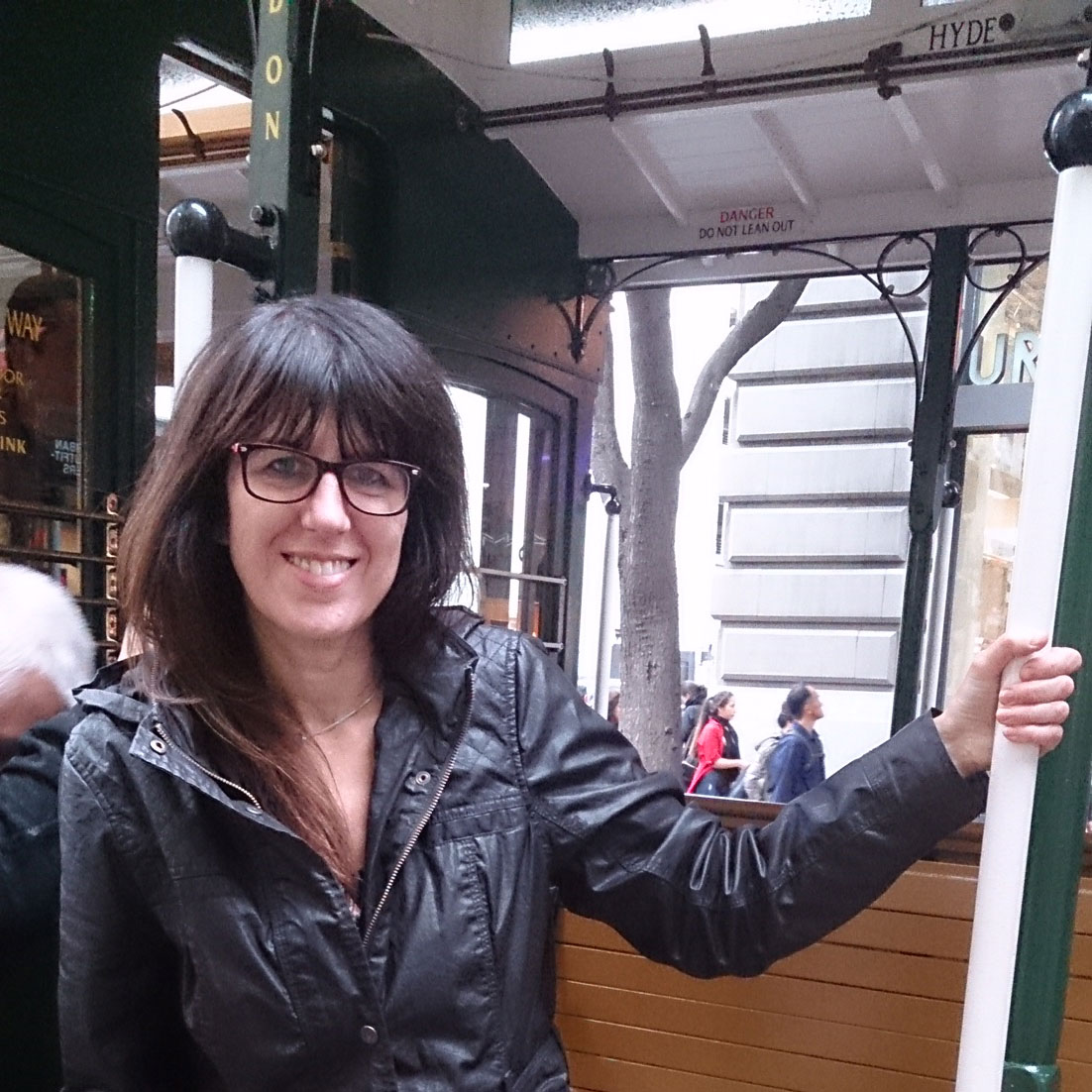 Alison Jones
Alison is Assistant Editor on Real Homes magazine. She previously worked on national newspapers, in later years as a film critic and has also written on property, fashion and lifestyle. Having recently purchased a Victorian property in severe need of some updating, much of her time is spent solving the usual issues renovators encounter.
French Connection Offers Summary
2 live codes
6 live deals
Top saving 20% OFF
Last updated Tue, 19 Oct 2021