Eve discount codes for November 2021
Save money upgrading your mattress with these 14 Eve discount codes!
Eve Codes you might have missed
Most Popular Eve Codes & Discounts
Offer Description
Expires
Discount Type
Exclusive 30% off Pillows Collection
Enjoy £50 off When you Spend £200
Save 40% on Lighter Mattresses this Black Friday
Make the Most of a Free 100 Night Mattress Trial
Receive Special Offers with Newsletter Sign-ups
Hints & Tips
Eve is campaigning for the right to sleep, prompted by the fact that one in three Brits has poor quality sleep and the average person in this country only gets just over five and a half hours instead of the recommended eight. Sleep deprivation can affect health and well-being, so in an attempt to change that, Eve is asking the Government to recognise people's right to sleep in law. It has started a petition to prompt them to include sleep in the Human Right's Act 1998.
Can't wait until Black Friday to pick up a bargain? Neither can Eve, so it is knocking 30 per cent off its original foam or hybrid mattress – just in time to get a restful night ready for an early start sale shopping. On Black Friday itself, you could save up to 40 per cent on a mattress, while if you are in the market for a duvet, you can get two free pillows. If you need a new bed, check out the button back frame and the button back divan with hidden storage – both with big savings.
Eve knows that one size doesn't fit all when it comes to mattresses so it offers different fillings to suit different needs. There is foam, memory foam and hybrid which is a combination of springs and foam. Whether you want a mattress to keep you cool at night, one that offers support in all the right places, or one that moulds to your body and doesn't move if your sleeping partner is tossing and turning, you'll find what you need at Eve – and you can get it with money off by buying with a discount code.
---
FAQs
Are Eve mattresses available in store?
Eve mattresses can be tried in a select few branches of Next or Habitat. Find details of which stores have them on the website. Call ahead though to make sure they have the Eve items you are interested in.
How firm are the Eve mattresses?
They are designed to give medium support. On the firmness scale, one is hard and 10 is soft; the mattresses from Eve are fours and fives, with the premium mattress offering the most cushiony experience at an eight.
What does delivery cost from Eve?
Eve strive to offer free delivery on mattresses, bed frames and toppers, though there might be charges in some areas. Standard delivery for smaller items is £4. Delivery is Monday to Friday between 8am and 7pm.
How much time should I give to try my new mattress?
You should try it for at least 30 days to allow it to mould to your body. Once past that, try rotating it by 180 degrees for even wear and tear. It's also worth checking that your bed frame is supporting it. Slats are best, with gaps no bigger than 7.5cm.
Can I return my Eve mattress?
Free returns are offered on all Eve items, even the large ones. If you are returning a mattress after a trial, you don't need to squeeze it back in the box.
Will Eve dispose of my old mattress?
Eve's Deliver, Remove and Recycle service will make sure your old mattress is sustainably recycled. This service is £40 and can be selected by choosing a delivery option with 'mattress removal' at the checkout.
---
How do I use an Eve voucher code?
1. Select your purchase on the Eve site.
2. Go to your cart and look for the box marked discount code. One voucher is allowed per order.
3. Find the code you want to use and type or cut and paste it into the box and hit the plus symbol.
4. Check that the saving has been applied and proceed with your purchase.
---
A mattress made for you
How do you chose the best mattress for you? You need to take into account comfort, support and affordability.
The award-winning original Eve mattress is made of memory foam – three levels of breathable next generation foam with unique contour zones for 24 centimetres of thickness. Breathable to keep you cool, it moulds to the contours of your body to evenly distribute your weight. Prices start from £429 for a single.
If you can't decide between a memory foam and pocket spring, a hybrid mattress offers the benefits of both. The full-size pocket springs give the right support while the thick top layer of next generation foam adds a level of soft squishiness. The lightest hybrid, which is 20cm thick compared to the 25cm original hybrid, costs from £429.
If you are a first-time foamer looking for an affordable introduction to the mattress material, the lighter option is more streamlined but offers the same breathability and just the right amount of pressure relief. It is £299 for a single.
Eve is so confident of your comfort in all its mattresses, they come with a 10 year warranty. And if you are impressed enough with your choice to refer your friends to Eve, they can get £100 off their first order over £350. You'll get a free cuddly sloth, worth £35, as a thank you. Awww!
---
Roll out a welcome
It's not just the kids who can enjoy a sleepover. Sometimes you need to make up an extra bed for family or friends who are overnighting. To make sure your guests are as comfortable as possible, even if they are sleeping on the floor or sofa, invest in items from the Eve sleep away set. Comprising an 8cm foam mattress, luxurious zippable duvet and a supportive yet soft microfibre pillow, they come in stylish grey with Eve's signature yellow piping. And the best bit is they can all be rolled up and tucked into individual drawstring bags, so you can pack them away when they are not in use. They start from £39 for the pillow, or you can buy the whole set for £299.
If you are looking to update your bedding to freshen up your sleep space, Eve's linen bamboo duvet cover and pillowcase set is both cool and cosy. They have the lived-in look of breathable linen combined with all the softness of bamboo. The combination is allergy-friendly, germ-resistant and temperature balancing, and because linen looks best lightly crumpled, there is no ironing required. The duvet and pillow set comes in blue, grey or white, all with a contrasting trim. Pair with the linen bamboo fitted sheet for top to bottom comfort. A double sheet is £59 and a double duvet set is £139. Treat yourself to a new look for the bedroom, and snag a saving by buying with a discount code.
Rate Eve Discount Codes
2 ratings with the average rating of 4.5 out of 5 stars.
About Eve
Eve started with a dream. A dream of making it as easy to get a restful night's sleep on a mattress you've spent 100 nights testing to make sure it is just right. The company was launched only six years ago but the bright yellow borders of an Eve Sleep mattress are a familiar and welcoming sight, offering more comfort and support at night.The mattresses are easy to buy, delivered in a yellow-coloured box straight to your door, where you can try it out for just over 14 weeks so you can make sure the one you have selected is perfect for you. Eve recommends at least 30 days to give your body time to adjust. If you're not happy, Eve will pick it up for free and refund your money. Eve also offers home trials on its mattress toppers, pillows, cot mattresses and other aids to sleep to make sure your happiness is guaranteed. It's easy to pick your next, and best, mattress, and everything you need to makeover your bedroom – and you can get money off your purchase with a voucher code.
Written by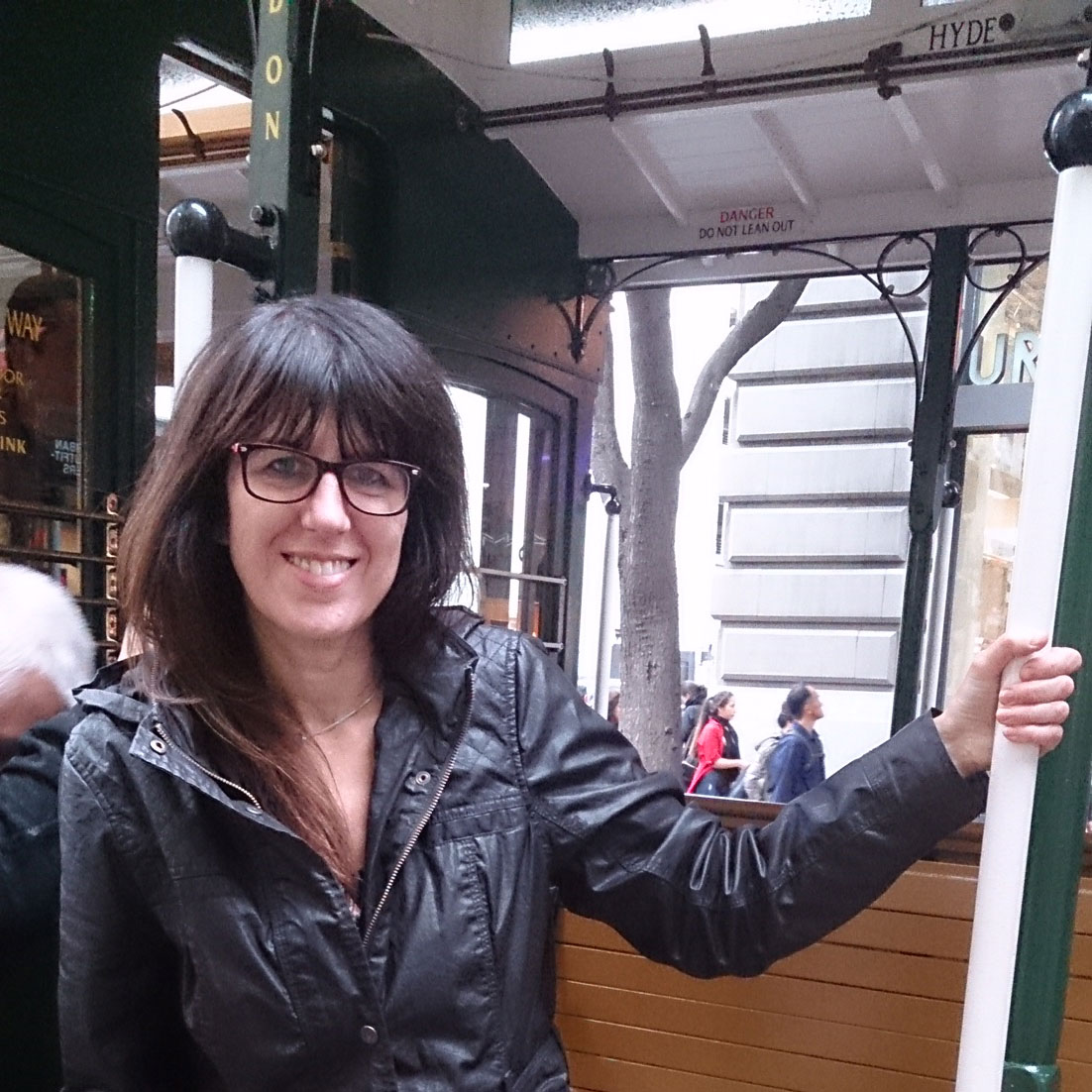 Alison Jones
null
Alison is Assistant Editor on Real Homes magazine. She previously worked on national newspapers, in later years as a film critic and has also written on property, fashion and lifestyle. Having recently purchased a Victorian property in severe need of some updating, much of her time is spent solving the usual issues renovators encounter.
Eve Offers Summary
2 live codes
8 live deals
4 live sales
Top saving 50% OFF
Last updated Fri, 26 Nov 2021