Emma mattress discount codes for November 2021
Save cash buying a mattress with this 23 Emma voucher codes
Emma Codes you might have missed
Most Popular Emma Codes & Discounts
Offer Description
Expires
Discount Type
Key Workers Get a 10% Discount
Enjoy 8% Keyworker Discount
Refer Friends and Get Yourself a Discount Worth up to £160 off
Access Special Offers when you Sign up
Enjoy Hassle Free Returns
Hints & Tips
Not only is the Emma mattress a best seller, it is also laden with accolades. It was the UK's Most Awarded Sleep Brand 2020 and 2021. It was Real Homes Rated Gold for Best Mattress UK 2021 and earned the Which? Best Buy for Double Mattresses.
Emma Sleep is partnered with One Tree Planted, so you can enjoy even sweeter dreams knowing you are doing something good for the planet! For every order placed on the Emma website, a tree will be planted. In 2020, the non-profit planted 10,000,000 trees and Emma wants to break this record.
Join the Emma Sleep Club, a community that can help the whole family to sleep soundly through its lifestyle blogs and advice. You'll also be kept up to date with special offers, events and more.
Emma has extended its sleep trial from 100 to 200 nights, giving mattress buyers more than 28 weeks of testing time in their own home to get used to the feel of it and decide if it's the one for them. It can take up to six weeks for your body to fully adjust to a new mattress, so it is more than enough time to appreciate what an Emma mattress can do to aid a restful and rejuvenating night's sleep.
---
FAQs
Are Emma mattresses available in stores?
You will find Emma mattresses in branches of Furniture Village. Find the nearest branch to you on the website at emma-sleep.co.uk/store-locator/
What happens to the Emma test mattresses?
They are returned and refurbished for sale at a reduced price. Most will only have been slept on for a few days before they are returned. They are thoroughly checked for any damage, sterilised and the cover is replaced before it is wrapped up for sale.
Does Emma offer a key worker discount?
As a thank you for all the work and commitment showed by the frontline workers during the pandemic, Emma offers an eight per cent discount to healthcare workers, teachers, carers and members of the emergency services and armed forces. Details of how to get the discount are on the site.
Is there a reward for referring a friend to Emma?
There is, and the more friends you refer, the more cash you will get. If you refer a friend, they will get a £20 voucher that can be used on all products when they spend a minimum of £290. If they keep their purchases after the trial period, you will receive £20. You can refer up to eight friends and potentially earn £160!
How much is delivery from Emma?
Standard shipping is free and comes via UPS, DPD and Rhenus.
There is a premium delivery offered through Rhenus who can arrange to bring it on a specific date within a three hour time slot. This delivery is also free when you purchase an accessory alongside your mattress.
How much are returns?
To return your mattress, use the self-service returns portal to arrange a pickup, which is free. Emma is unable to arrange pickup from some postcodes, which are listed on the website.
---
How do I use an Emma voucher code?
1. Select the deal of your choice and copy the code displayed if needed.
2. Go to the Emma site and start choosing your mattress or bedding
3. Head to the shopping cart and look for the line Enter Discount Codes
4. Click on it, type or paste your code into the box and hit apply
5. Check the offer has been discounted and carry on with your purchase.
---
A simple choice for better sleep
Picking the perfect Emma mattress is made easier by the fact it is honed to two styles – the Emma Original and the Emma Premium. They are both extremely durable and won't sag or soften, even after years of use – in fact, they are guaranteed for 10 years..
The Original has been laden with awards since it was first developed. A good all-rounder, it is a medium mattress that offers a moderate firmness. It is made up of four layers, including one of supportive HRX (High Resiliency Extra) foam to keep your spine aligned and your back supported. Next is visco-elastic memory foam which contours to your body and distributes pressure evenly. There is a layer of breathable Airgocell foam that absorbs moisture and keeps air flowing through the mattress, so you don't wake up baking and needing to throw off the bedding. And finally there is a temperature-regulating top cover made from special fibres that stop it feeling too hot and sweaty.
The Premium mattress, like its name indicates, is a mattress with a little extra. It is a medium-firm mattress and has six layers, including one of springs, for the ultimate combination of comfort and support. It starts with Emma HRX Supreme Foam, then comes the 5 Zone CarbonFlex springs which adapt to the body as you change sleeping positions. There is a layer of Airgocell memory foam, then Point Elastic Airgocell which absorbs sweat on hot nights. There is a penultimate layer of Halo memory foam, and then the Emma UltraDry breathable cover which is temperature- and moisture-regulating for a more refreshing night's sleep. And it can be removed so you can wash it.

The Original starts at £499 for a single, and the Premium is £749, but keep an eye out for savings during sale times, or use a discount voucher for a great deal.
---
Stylish sleep is in the frame
Creating the perfect sleep space isn't just about the mattress – though it is arguably the most important part – you need a bed worthy of it.
To make buying a bed as uncomplicated as choosing one of its mattresses, Emma has kept things as simple with its frame offering, paring it back to two styles – the Signature and the Platform.
The Signature is a classic Scandinavian design with a high tufted headboard in light or dark grey, with matching fabric round the sides, and plywood slats beneath. It comes in three boxes and can be put up by two people in just over half an hour. The Signature bed comes in a double, king-size and super king-size and costs from £849. You can also get underbed storage in the dark grey fabric; a set of two useful drawers on wheels that fit neatly under the Signature bed. Buy two sets and you can have storage on both sides. They normally cost £250.
The Platform is perfect if you are working to a budget, or you love the minimalist look of a headboard-free bed. Modern and unfussy, it would also work in a teen's room or for a spare room that you want to keep ready for overnight guests. Made from sustainable materials, the metal frame holds sturdy wooden slats with three comfort zones. With four sizes, including a single and a small double, it is compact enough to go in modest bedrooms – and there is room for storage underneath. Easy to assemble, just lay your chosen Emma mattress across and you are good to go for a great night's sleep. The Platform bed starts at a pocket-friendly £199 for a single.
Rate Emma Discount Codes
1 ratings with the average rating of 4 out of 5 stars.
About Emma
Emma is the UK's best selling mattress – an impressive feat considering the mattress brand has only been around for six years. Its story began in Germany when Emma's founder was in the market for a new mattress but found the process complicated, eventually buying one that was too expensive and just not comfortable. Out of this frustration, the Emma Original was born.Created by sleep experts in the Emma lab and made in the UK, the Original is an advanced foam mattress made from four layers offering comfort, breathability, temperature control and durability. It arrives vacuum packed and neatly rolled up in a box to make it easy to carry to the bedroom. And in order to guarantee complete happiness with your mattress, Emma offers a 200 night trial. That's more than six months of sleeps to be sure that it gives the support and relaxation you need. Pick up yours – and the pillows, mattress protector, bedding and even the bed to go with it – with a discount code.
Written by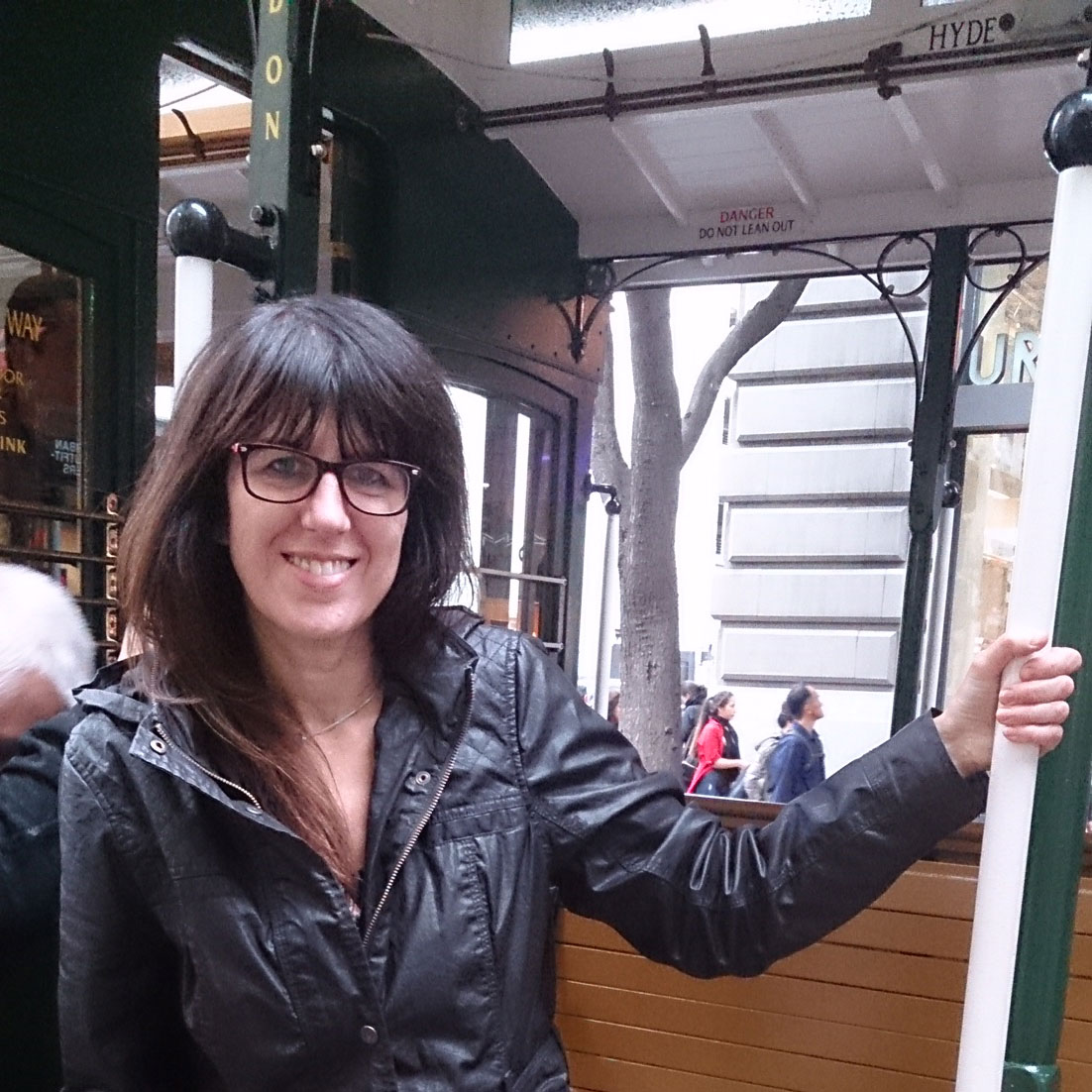 Alison Jones
Assistant Editor
Alison is Assistant Editor on Real Homes magazine. She previously worked on national newspapers, in later years as a film critic and has also written on property, fashion and lifestyle. Having recently purchased a Victorian property in severe need of some updating, much of her time is spent solving the usual issues renovators encounter.
Emma Offers Summary
15 live deals
8 live sales
Top saving 50% OFF
Last updated Fri, 26 Nov 2021