eFlorist discount codes for October 2021
Save cash with these 20 eFlorist discount codes!
eFlorist Codes you might have missed
Most Popular eFlorist Codes & Discounts
Offer Description
Expires
Discount Type
Up to 55% off Beautiful Bouquets
Save up to 45% off Selected Autumn Flowers
Give Birthday Flowers and Save up to 45%
Save up to 30% off Selected Anniversary Flowers
Save on Selected Rose Bouquets with up to 20% off
Hints & Tips
Fancy getting member-only discounts sent straight to your inbox? Of course you do! Sign up to eFlorist's emails for exclusive offers, flower ideas and new products – and get 10% off your first order as a thank you.
Did you know you can save up to 55% on selected bouquets from eFlorist? Visit the website to see the latest deals and make some serious savings. As well as huge discounts, many of eFlorist's flowers come with free chocolates – so your lucky recipient can enjoy an extra sweet treat while they admire their fresh blooms.
All of eFlorist's bouquets have a seven-day freshness guarantee, so you know your flowers will last. Check out flowers under £30 for beautiful arrangements at an even more beautiful price. eFlorist handily keeps all of their cheapest bouquets in one place – simply go to 'By price' at the top of the page and select 'Under £30' to view them all. Got a StudentBeans account? You can get a 15% student discount at eFlorist, so it's easier than ever to send flowers back home – perfect for if you're away from your family.
---
FAQs
How do I get an eFlorist discount code?
Keep up to date with the latest eFlorist promo codes by visiting our page. We'll be sharing all the latest discounts and vouchers as they happen, so you can be sure you're getting the best deal on your order.
How do eFlorist flowers arrive?
eFlorist offers three different delivery methods to choose from. With florist delivery, a local florist will hand-deliver your arrangement – so you know your blooms have been delivered with care. Courier delivery is sent via a courier, so you'll get tracking information and confirmation of delivery for peace of mind. Finally, Royal Mail delivery offers flowers delivered straight through your recipient's letterbox. You can't track Royal Mail delivery.
Can I get eFlorist free delivery?
eFlorist doesn't offer free standard delivery, though we may find free delivery codes you can use from time to time. Courier service delivery costs £5.50, while florist delivery costs £7.95. Letterbox flowers cost £3.95.
How do I track my eFlorist order?
You can track your order if you've arranged for delivery via a courier. If this is the case, you'll receive an email on the day of delivery from Yodel with tracking information. Florist delivery and Royal Mail delivery can't be tracked.
Is there an eFlorist student discount?
Yes, eFlorist offers a student discount code with a Student Beans account. You can get 15% off your order if you register for free.
Does eFlorist offer same day delivery?
They do! If you order via florist delivery before 2pm Monday to Saturday, you can get same-day delivery. You can filter all the flowers available for same-day delivery on the website. Otherwise, check out next-day delivery options for another still-speedy alternative.
---
How do you use an eFlorist voucher code?
1. Check the terms and conditions of your eFlorist promo code and make sure they match your order.
2. Click the orange 'Get code' button and copy the code if required.
3. Head to the eFlorist website. It should have opened in a new tab or window, but if not, just click the link.
4. Choose your flower arrangement, select your size and delivery date, add any extras, then head to the checkout to review your order.
5. Scroll down to the end of the page, after 'Select payment type', and click 'Redeem Voucher Code'. You'll be prompted to type in your discount code, then click 'Apply'.
6. Pay for your item and get ready to put a smile on somebody's face!
---
Tasty treats
Life is full of reasons to celebrate, and when good things happen – big or small – we love to send gifts. Whether it's a big birthday or anniversary, a job promotion, or even leaving a job you hate, there's always cause for celebration. Of course, we'll always turn to flowers as our number one way to put a smile on someone's face – but eFlorist also offers a whole lot more with its hampers. And with one of our eFlorist discount codes, you can save while you shop – so you'll get more for your money.
Perfect for if you really want to wow your loved one with a gift they'll love, there's a hamper for every occasion at eFlorist. If they've got a serious sweet tooth, send them the Confectionary Letterbox hamper, packed full of sweets, chocolates and all kinds of goodies. Or how about the Box of Treats? Made for those with more refined (but still sweet) tastes, it's got biscuits, fudge and a fancy selection box.
It's not all about the sweet stuff, though, and there's a hamper to suit every taste at eFlorist. Those on a plant-based diet will love the Veritably Vegan hamper, packed with meat- and dairy-free treats like marinated olives and chocolate chickpeas. Gluten-free and low-sugar boxes make it easy to cater to specific dietary requirements. And there's a whole load of offerings for alcohol lovers, from the Beer Lover's Case to the Gin & Pamper Hamper.
Whoever you're treating, and for whatever reason, you'll find something to please the pickiest of eaters at eFlorist. Just don't forget to use an eFlorist voucher code to save on your order too!
---
The power of plants
Flowers are a thoughtful way to let someone know you're thinking of them. But if you're looking for something long-lasting, consider gifting your loved one a plant. Plants are well known for their many health benefits, including boosting air quality and reducing stress levels. Plus, they look pretty on a table or shelf for far longer than flowers – in fact, with good care, they can last years.
If you love the idea of sending your loved one a plant friend, eFlorist is the easiest way to do it. They have a huge selection, so you can pick one that'll suit your lucky recipient to a tee. And with an eFlorist discount code, you could get more for your money – perhaps you could even buy yourself a plant, too? Just a suggestion!
Not sure which plant to go for? Let us help you. If you want something low-maintenance, try a spider plant or a snake plant (Sansevieria Cylindrica), both of which are almost impossible to kill. Lovers of colour will adore an orchid or a cute potted rose plant. If your recipient likes interesting or architectural shapes, try a Yucca or a pretty Elephant's Ears. And for an instant statement, there's the classic Swiss Cheese plant – an Insta favourite for a reason. Whichever you choose, make sure you use one of our handpicked eFlorist voucher codes to save.
After a stint writing for true life titles, Ellen made her venture into the world of interiors in 2017 on Real Homes magazine. Now deputy editor, she's always taking inspiration from Real Homes' clever tips and tricks for renters, and has a special interest in sustainability in the home.
Rate eFlorist Discount Codes
About eFlorist
Want to show your friend you're thinking about them? With eFlorist, you can do just that with flowers. The company delivered their first bunch of blooms back in 1947, and since then, they've been designing beautiful arrangements to send to friends and family across the country. If you're looking to surprise a loved one with something that'll bring them pure joy, eFlorist is the way to go. And with an eFlorist discount code, you can save money on your order, too.Whether you're celebrating, commiserating or just saying hi, you'll find everything you need with eFlorist's handy search functions. Filter by occasion, price or type to find your perfect bouquet. From birthday and anniversary flowers to 'get well soon' and sympathy blooms, there's an arrangement for every circumstance. And if you're looking for something fancier? You can send a plant, like an orchid or a potted rose, or even a gift hamper. Whatever you choose, make sure you use an eFlorist voucher code to save.
Written By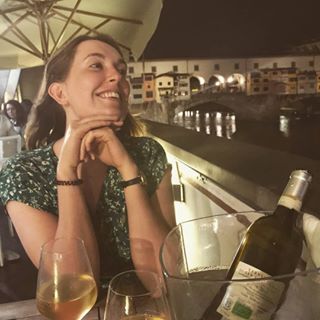 Ellen Finch
Deputy editor
After a stint writing for true life titles, Ellen made her venture into the world of interiors in 2017 on Real Homes magazine. Now deputy editor, she's always taking inspiration from Real Homes' clever tips and tricks for renters, and has a special interest in sustainability in the home.
eFlorist Offers Summary
20 live deals
Top saving 55% OFF
Last updated Sat, 23 Oct 2021