Dormeo discount codes for November 2021
Save cash on your next big sleep with these 16 Dormeo discount codes!
Most Popular Dormeo Codes & Discounts
Offer Description
Expires
Discount Type
Exclusive Save 15% on Hybrid Mattress Orders
Get 10% off First Orders when You Spend Over £400
Save on Octaspring with 35% off
Enjoy up to £1,155 off this Black Friday
Make the Most of the 60 Night Comfort Trial on Selected Mattresses
Hints & Tips
Make sure that the mattress you have picked is right for you with Dormeo's 60-night guarantee. That means you have a whole two months to give it a thorough test. And if you still aren't getting your best night's sleep ever, you can return it for a full refund of the purchase price or exchange it for an alternative model. If the mattress you choose comes with a free memory foam pillow, even if you send the mattress back, you get to keep the pillow. Result!
Dormeo has its own showroom in High Wycombe, but is also sold in a large number of bed and furniture shops, including some branches of Next. Check out the full list of stockists on the website. You can even narrow it down to stores selling the mattress collection you are interested in. The site features comprehensive guides to help you choose your mattress, how to care for it and when to replace it, and even covers the type of mattress and pillow that will best suit your sleeping style.
Dormeo keeps its prices low by selling direct to consumers, which makes its mattresses refreshingly affordable. But there are many special deals that see the prices reduced even further, saving hundreds of pounds. They include seasonal sales and limited-time offers on selected collections. There is a clearance section where they sell off limited stock. You can make savings of up to 80 per cent on mattresses and cut-price bedding, but once they are gone, they're gone. And don't forget to check out voucher codes to see if you can make savings on non-sale items.
---
FAQs
When should I replace my mattress?
The Sleep Council recommends that you change your mattress every seven years as it will have been subjected to more than 20,000 hours of wear and tear. Memory foam mattresses can last 10–20 years as they mould to your body when sleeping, but return to their original state when you get out of bed.
How can I tell if my mattress needs replacing?
Look for visible signs of wear when you are changing the sheets and feel for any lumps and bumps that could be making it uncomfortable. If you wake up feeling tired or sore, it could be because the mattress has stopped supporting you properly.
How does memory foam work?
Memory foam is a visco-elastic material that reacts to pressure and heat. It changes shape and moulds to your body, providing greater support and levels of comfort.
What is an aloe vera mattress topper?
An aloe vera enriched cover over a memory foam topper offers natural soothing and antimicrobial properties to boost your sleep hygiene and refresh a tired bed.
How much does delivery cost?
All Dormeo mattresses are delivered free, as is furniture. But there is a charge of £4.95 applied to smaller items on orders under £79. The majority of items are delivered within 14 days, but in cases of high demand allow 28 days for delivery.
Is there a warranty on the mattresses?
Dormeo products are manufactured to a high quality and undergo stringent testing to ensure they last, so they are confident of offering warranties of up to 20 years on selected mattresses.
---
How do I use a Dormeo discount code?
1 Choose the items you'd like to buy from Dormeo and put them in the basket
2 Look at the discount codes and find one that applies to your purchases. Copy it to paste in later.
3 Go to the basket and look for the box marked 'enter discount code'. Paste in the code and hit apply.
4 Continue you with your purchase and wait to enjoy a good night's sleep.
---
Thanks for the memory
Memory foam is most often associated with mattresses beds now, but it was actually developed back in 1966 by NASA (yes, it's rocket science!), when it was invented to help improve the safety of cushions in aircraft. It was originally called by the descriptive but rather less catchy name of 'slow spring-back foam'. It wasn't until the 1990s that a Swedish mattress company discovered it could be put to use in the home, and a phenomenon was born.
Dormeo do offer more than just memory foam. Their hybrid mattresses feature two layers of springs and two of memory foam to cradle the body and relieve pressure points. The Octaspring offers more aerospace technology with hundreds of springs of different firmnesses that create three zones which adapt to the body and give customised support to the back and more support for the hips and shoulders, so the spine takes its natural shape. There are also hundreds of comfort pockets in the smart performance cover, so it is like sleeping on a cloud. Pocket Sprung mattress feature a mix of individually wrapped pocket springs, which adjust to the body and reduce pressure points, while the Ecocell foam layer gives support and lets air circulate to keep it cool and fresh. Advanced mattresses combine memory foam, latex and pocket sprung sleep technologies to give the most comfortable night's sleep.
When buying a mattress, for most of us it is the perfect degree of firmness that we are looking for. Dormeo offer medium soft, medium, medium/firm and multi which is a mattress of two halves to give couples where one wants a firmer bed and the other a little more softness, exactly what they both want.
---
Not just mattresses
We missed the luxury of hotel bedrooms when we weren't able to travel during lockdown. There is something about the chic styling, the neat and tidiness and having coffee and tea-making facilities right there in the room with you that is wonderfully relaxing. But it is possible to create the same feeling in your own home, and it starts with the bed. A large headboard is a must, it creates impact, is a cornerstone of the decorating scheme, and is comfortable to rest against while enjoying a late night read. Dormeo's quality fabric headboards can be paired with any of their divan beds, from single to super king, and come in a choice of colours and cushiony soft fabrics, arranged in a pattern of pleats, lines or in a quilted effect. The divan beds can include your preferred arrangement of drawers – up to four – providing useful storage.
If you want to revive a tired mattress but you're not quite ready to buy a new one, give it a new lease of life with a mattress protector. It's an affordable solution that will keep the sleeping surface in top condition for longer. Browse the Dormeo Renew memory foam mattress toppers, which start from just £79.99, to find the perfect one for you. If you pick the Octasmart Essentials Mattress Topper, with a choice between Firmer Support or Plush Comfort, it costs from £99, and you get a 60 night trial to test that it's just right, and a free Octasmart Essentials pillow with a breathable Octacell layer – the same as is in the mattress – for a pillow that's cool, supportive and comfortable.
Rate Dormeo Discount Codes
About Dormeo
Dormeo award-winning mattresses are committed to helping us get enough rest. Statistics have shown that we spend approximately 26 years of our life sleeping, and seven years trying to get to sleep. It makes sense to try a get as comfortable as possible and turn those seven years spent tossing and turning into time spent slumbering instead. Dormeo is dubbed 'the home of a good night's sleep' and for 15 years they've been bringing the highest quality, Italian-made memory foam mattresses direct to the beds of Europe. They are designed to fit every bed size, from single to the 180cm wide super-king, and the comfort is layered on with a matching mattress topper. But Dormeo's dedication to creating the right environment for a solid eight hours doesn't begin and end at mattresses. They also sell fabric beds and headboards and a selection of pillows and duvets for the perfect cosy conditions. If you want to make sure you are getting quality rest, update your sleeping arrangements by buying a new bed and mattress, and save while you are spending by using a voucher code.
Written by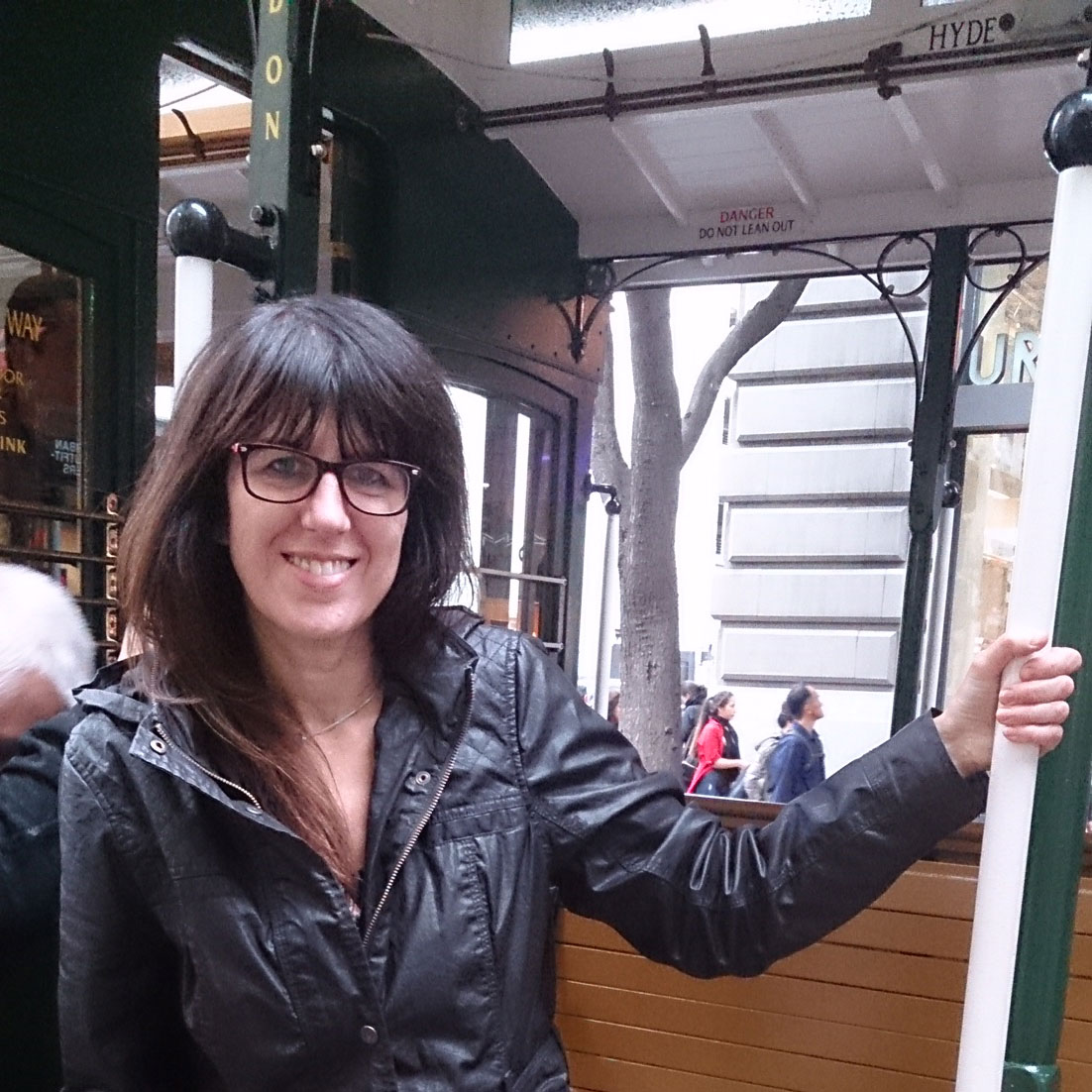 Alison Jones
Assistant Editor
Alison is Assistant Editor on Real Homes magazine. She previously worked on national newspapers, in later years as a film critic and has also written on property, fashion and lifestyle. Having recently purchased a Victorian property in severe need of some updating, much of her time is spent solving the usual issues renovators encounter.
Dormeo Offers Summary
2 live codes
7 live deals
7 live sales
Top saving 50% OFF
Last updated Fri, 26 Nov 2021