Donald Russell discount codes for October 2021
Save cash with these 16 Donald Russell discount codes!
Hints & Tips
There are plenty of ways to save when you shop at Donald Russell alongside one of our discount codes. The offers section of the site is full of great deals, from buy-two-get-two-free offers to multibuys. You can save on a whole range of prepared meals with the latter – like three for £9, for example – so you can stock up for less.
Sign up to the newsletter for all the latest tips, updates and offers from Donald Russell straight to your inbox. And if you've tried and loved them, why not refer a friend? Tell them about the company and you'll both get 10% off your next order of £50 or more. That's Sunday lunch sorted for the next few weeks!
Can't tell your sirloin from your fillet? No idea how to cook a steak? Whatever your query, head to Donald Russell's blog and they'll answer it for you. You'll find cooking tips, easy guides and more at your fingertips.
---
FAQs
Where can I find Donald Russell special offers?
You'll find the latest deals from Donald Russell on their offers page, including multibuy savings. You can also sign up to the email newsletter to get offers sent straight to your inbox. And of course, be sure to check back here for new voucher codes as they come, too: our codes are guaranteed to be working.
What are Donald Russell's delivery options?
Donald Russell offers standard UK mainland delivery for free for orders of £40 or more. If your order total comes to less, the delivery fee is just £5. Delivery to remote locations is slightly more costly and comes with a minimum spend of £60.
Does Donald Russell offer recipes?
They do! Head to the 'Guides' tab on the site for recipes for steak, seafood, pork and more.
Does Donald Russell do gift vouchers?
You can buy Donald Russell gift vouchers for a meat-loving friend on the website. Choose the amount from £25, £50, £75 and £100, add their name, email and a message, and their voucher will be delivered straight to their inbox.
How does the Donald Russell refer a friend scheme work?
Head to the 'Refer a friend' button at the top of the homepage. From there, you can register to start sharing. You'll be prompted to add your friend's details so they can be sent their 10% off offer code – and you'll also receive one to say thank you when they order, too.
---
How do you use a Donald Russell voucher code?
1. Check the terms and conditions of your Donald Russell discount code and make sure they match your order.
2. Click the orange 'Get code' button and copy the code if required.
3. Head to the Donald Russell website, which should have opened in a new tab or window. If not, just click the link to be taken there.
4. Add all your items to your basket, then head to the checkout to review your order.
5. Under the order summary, find 'Add a gift code' and enter your code, then click 'Apply. Your savings should be discounted from the order total.
6. Check out and get ready for your food to be delivered. Bon appetit!
---
Christmas with all the trimmings
Christmas isn't Christmas without great food, which is why we put so much time and effort into creating a feast on the big day. The only problem? You spend all your time in the kitchen and miss out on the festivities. Donald Russell is here to change that. Their Christmas 2021 online shop is now open, and it's full of ideas to make Christmas dinner easy. And you can save on it too with a Donald Russell discount code. Turkey and stuffing for less? Yes, please!
If you're opting for a traditional Christmas, you'll be hard pressed to find a better offering than the traditional Christmas box. Delivered with or without vegetables, it comes with a free-range turkey, pigs in blankets, bacon, stuffing, gravy, bread and cranberry sauces, and a luxury Christmas pudding (with edible glitter for good measure). Phew! For an extra £25 you can get potatoes, parsnips, sprouts and more, too, all for a family of eight to 10. Plus, the box comes with cooking instructions, so you can do it all on autopilot and get back to the fun part – presents!
You can shop starters, non-traditional meats, sides and vegetarian meals, too, along with a range of luxurious desserts. The millionaire's chocolate log had us drooling, and we were rather taken with the apple and gooseberry crumble tart – but you can shop to your tastes, from tiramisu to sticky toffee pudding.
Order today to make delivery in time for Christmas, and don't forget your Donald Russell voucher code to save – that's Christmas Day sorted.
---
Freshly prepared meals at your door
Life is busy, and let's be honest – we haven't always got the time or inclination to prepare a nutritious meal after a long day at work. That means we tend to default to takeaways that, while delicious, just aren't that good for us. For a healthier, hearty alternative, Donald Russell's prepared meals come to the rescue. They're easy, convenient, and great value too – especially when you take advantage of a Donald Russell discount code or a multibuy offer to save.
The prepared meals offer the same Donald Russell quality you can expect of their raw meats. The chicken, bacon and mushroom pie features sumptuous British chicken and bacon in an all-butter shortcrust pastry, frozen for freshness and ready to chuck in the oven. Friday night is sorted with a fish and chip meal for four: Scottish haddock, chunky cod and Alpine fries, ready to be served up with tartare sauce and peas. Or go international with a Coq au Vin casserole or a Tex-Mex meal for two – the choice is yours.
If you're craving a sweet treat, Donald Russell has a range of tarts crumbles and more to satisfy your sweet tooth. The toffee apple bread and butter pudding looks hearty and comforting, but it's the rich chocolate and cointreau tart we're hankering after – it's the perfect finishing touch for a cosy autumn meal.
Make life a little easier with great quality prepared meals, and give your bank balance a break too with a Donald Russell promo code. You'll be thanking yourself after a long day in the office – just pull your meal out of the freezer, cook and you're done. Sorted!
After a stint writing for true life titles, Ellen made her venture into the world of interiors in 2017 on Real Homes magazine. Now deputy editor, she's always taking inspiration from Real Homes' clever tips and tricks for renters, and has a special interest in sustainability in the home.
Rate Donald Russell Discount Codes
About Donald Russell
Scotland's finest quality butchers, Donald Russell, made their name serving some of the most prestigious hotels and Michelin-starred restaurants worldwide. And now, their fine food delivery service means you can get the very best beef, lamp, pork, poultry and more sent straight to your door. What's more, pay with a Donald Russell discount code and you could make savings on the best cuts for your table. For over 40 years, Donald Russell have finessed their trade, and now, as Britain's leading online butcher – and holders of a Royal Warrant – their expertise has paid off. As well as meat, they also offer seafood and prepared meals, from savoury pies to sweet tarts. All their beef is proudly grass-fed and they freeze their products for freshness, so there's no artificial preservatives, less waste and optimum maturity. So if you're looking for great quality meat at great prices, order today with a Donald Russell offer code.
Written By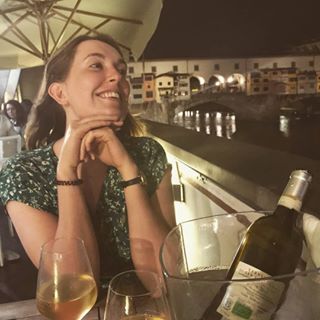 Ellen Finch
Deputy editor
After a stint writing for true life titles, Ellen made her venture into the world of interiors in 2017 on Real Homes magazine. Now deputy editor, she's always taking inspiration from Real Homes' clever tips and tricks for renters, and has a special interest in sustainability in the home.