Domino's discount codes for October 2021
Save cash with these 0 Domino's discount codes!
Hints & Tips
It's easy to browse the latest offers from Domino's. In the app, head to the 'Deals' tab to get the latest. On the website, choose 'View all deals' when you've entered your postcode on the homepage to see all of today's offerings. And of course, we've got our round-up here – so check in next time you order for all the latest Domino's promo codes.
Say hello to Domino's new Deal Wizard feature! When you shop on the app, add your treats to your basket and Domino's will find the deal that matches your order and apply it at checkout. Clever!
Heard of Two for Tuesdays? Of course you have! Domino's famous buy one, get one free offer is a brand classic – so make Tuesday pizza day to get serious savings.
Ordering as a group is normally a nightmare – until now. Domino's new group ordering feature allows you to send a code to each of your friends. They select the items they want and send it back to you, so you've got everything in one place. Managing the crowd has never been easier!
Domino's is great at keeping its customers up to date with the latest offers, and you can get them delivered directly to your inbox or device by signing up to the newsletter or text alerts. A word of warning: you will be tempted.
Have a StudentBeans account? You can get a 35% student discount off your order – happy feasting!
---
FAQs
How do I find the latest Domino's deals?
You're in the right place! We list the latest Domino's voucher codes right here so you don't have to hunt around – so from student discounts to special offers, you'll find it all here.
Where is my Domino's order?
We all get a little impatient when we're waiting for a pizza delivery – and Domino's pizza tracker lets you follow your driver in real time. Simply use the link on your order confirmation email or text to check it out.
Can Domino's deliver to me?
To check whether Domino's delivers to you, head to their website or app and put in your postcode.
Does Domino's do free delivery?
Yes, delivery is free on orders over £12.99. If you're ordering anything under that, like a personal pizza, you'll need to add on some sides or extra toppings to qualify for delivery. Just in case you needed an excuse!
Does Domino's do an NHS discount?
Sadly, Domino's no longer offers specific NHS discounts – but if that changes, we'll be sure to let you know. In the meantime, check out our Domino's promo codes above for all the latest offers.
Does Domino's do student discounts?
It does! Students can get a huge 35% off their order when they verify a StudentBeans account, so you can eat well while saving your budget.
---
How do you use a Domino's voucher code?
1. Check the terms and conditions of your Domino's promo code and make sure it matches your order.
2. Click the orange 'Get code' button and copy the code if required.
3. Head to the Domino's website – it will have opened in a new tab or window – or click the link.
4. Time to order! Add all your pizzas, sides and drinks to your basket and go to the checkout.
5. Under your order, where it says 'Enter Voucher Code', plug in your code, then click 'Apply'.
6. Place your order and start getting excited!
---
Indulge in a vegan feast
The vegan pizzas of the past were sad affairs: dry, limp pieces of dough with a tiny bit of tomato sauce on top, and if you were lucky, some tasteless vegan cheese. But things are different now, and Domino's is leading the way when it comes to vegan pizza that's actually delicious. Even better, all of our Domino's discount codes apply to vegan pizzas, so you don't get special treatment – in a good way.
Domino's has a handy leaf symbol next to all its vegan offerings, so you know in an instant if it's for you – and they have a whole section on their menu for vegan-friendly pizzas. Fancy a classic margherita? It's yours thanks to a tasty combination of tomatoes, herbs, and vegan cheese – and it tastes so good, you won't be able to tell the difference. Or perhaps you want to try the Chick-Ain't pizza, which features red and green peppers and soya strips. There's also a Vegan Vegi Supreme, perfect if you're looking for your five-a-day fix – and we're not against piling on extra toppings, FYI.
Then, you've got the option of adding dips – yes, Domino's now does its own vegan garlic and herb dip – and sides, including vegan nuggets and potato wedges.
It's never been easier to order a vegan takeaway thanks to Domino's – and with one of our Domino's promo codes, you can save money on your order, too. So tuck in and enjoy – it's seriously good stuff!
---
Feed the family, Domino's style
Let's set the scene: it's Friday night, the kids are tired from a week of school, and you really don't want to cook. It has to be a takeaway – and Domino's makes it easy to order for a crowd, however fussy they happen to be. Plus, with a Domino's discount code from our round-up, you can save money on your family feast – thank us later!
First, you'll need to assemble the troops and whip out the menu. Use the Domino's Family Feast deal and you can make huge savings on a smorgasbord of pizzas, sides and dips. Whether you opt for the medium or large deal, you can even go off-menu and create your own pizzas, which is perfect for fussy eaters (so, all kids, then). Choose your combination of sides and add the whole thing to your basket.
Depending on how generous you're feeling, you might allow a soft drink or two – and a tub of ice cream, of course, which you'll say is to share but will actually hide to enjoy, much later on, by yourself. Even with all the extras, you'll have made a massive saving on a full family meal. And with no cooking or washing up to be done, you can kick back and relax – that is, until the kids' bedtime comes around. Then, after that, it's time to retrieve the ice cream from its hiding place at the back of the freezer – after all, you've earned it.
After a stint writing for true life titles, Ellen made her venture into the world of interiors in 2017 on Real Homes magazine. Now deputy editor, she's always taking inspiration from Real Homes' clever tips and tricks for renters, and has a special interest in sustainability in the home.
Rate Domino's Discount Codes
6 ratings with the average rating of 3 out of 5 stars.
About Domino's
When we say takeaway pizza, what's the first thing that comes to mind? Domino's! From late-night cravings to games nights with friends, the pizza delivery giant has been there whenever we've needed it. Since its first store opened in Luton in 1985, it's been feeding the nation ever since and now has a huge 1,200 stores in the UK and Republic of Ireland – so it's no wonder it's such a household name. Whether you're a pineapple-on or -off kind of person (look, each to their own), the huge range of pizzas and toppings on offer makes Domino's a great choice for a group night in – or out. Sometimes nothing else but a takeaway pizza will do, and with a Domino's discount code to save you some cash, your food will taste even better. So next time you're browsing the menu, don't forget to pay us a visit – and bon appetit!
Written By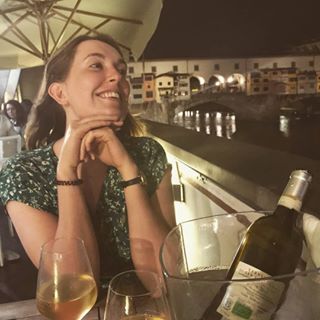 Ellen Finch
Deputy editor
After a stint writing for true life titles, Ellen made her venture into the world of interiors in 2017 on Real Homes magazine. Now deputy editor, she's always taking inspiration from Real Homes' clever tips and tricks for renters, and has a special interest in sustainability in the home.