Dell discount codes for October 2021
Save cash with these 5 Dell discount codes!
Dell Codes you might have missed
Most Popular Dell Codes & Discounts
Offer Description
Expires
Discount Type
Get Free Delivery on Most Purchases
Get a £15 Dell Rewards Coupon for Every £500 you Spend Online - Join Today
Spread the Cost when you Pay with PayPal Credit
Accessories Sale - Up to 25% off
Monitor Sale - Up to 30% off
Hints & Tips
Good news, students: Dell's student discount is up there with some of the best savings, so you can get up to a whopping 25% off top of the range systems and electronics. All you need to do is sign up with your ac.uk email address, or email their support team for more details. Plus, you'll get free delivery on your order – smart or what?
Check out the Dell homepage for sitewide offers. You could save hundreds on your order when you head to the offers page, which lists the best deals on everything from laptops to gaming tech. Because it's all in one place, it's easier than ever to shop. Plus, if you see a Dell product listed for less elsewhere, they'll price match when you buy direct – and they'll even match HP, Apple and Lenovo.
Looking to get a laptop for less? If you can't stretch to a brand new device, check out Dell's outlet for good-as-new refurbished models. You won't be able to tell the difference, except in the price – and all products come with the same warranty as if it were new.
If you're a regular customer at Dell – say, because you're a small business – you can save as you shop by joining Dell Rewards. Join for free and get £15 Dell Rewards coupons for every £500 spent.
---
FAQs
How do I get in touch with Dell support?
If you need help with your order or have an issue with a Dell product, you can get in touch with Dell customer service easily. Head to the bottom of the homepage and click on 'Support', then you'll be taken to the support hub. From there, you can search for your product or contact the team.
What is the Dell warranty period?
You can check the details of your Dell product warranty by heading to the warranty section of the website. From there, you can view warranty plans, see how much time is remaining on an existing warranty and extend a warranty period.
What's the deal with Dell refurbished laptops?
Dell's outlet sells refurbished laptops, desktops and workstations. They offer three types of products: new unused, which are factory sealed products that have been cancelled or unopened; certified refurbished products, which go through a rigorous refurbishing process to make sure they're top-notch; and scratch and dent products, which have some aesthetic blemishes that don't affect performance.
Can I get a Dell student discount?
You can! Sign up with your ac.uk email address to get up to 25% off Dell products – head to the website to find out more.
Does Dell have a trade-in program?
Currently Dell has a trade-in scheme for its XPS and Alienware laptops. You can earn up to £500 cashback when you trade in your old product to be reused or recycled.
Does Dell have Black Friday deals?
They do, so it's always worth keeping an eye out if you're looking for a real bargain. Check back here for all the latest deals and we'll keep you updated.
---
How do you use a Dell voucher code?
1. Check the terms and conditions of your Dell discount code and make sure they match your order.
2. Click the orange 'Get code' button and copy the code if required.
3. Head to the Dell website, which should have opened in a new tab or window. If not, just click the link to be taken there.
4. Add your products to your basket, then head to the checkout to review your order.
5. Under 'Promotional Code', enter your code and click 'Apply'. Your savings should be discounted from the order total.
6. Check out and get excited for your new tech to arrive!
---
Smart laptops for smart cookies
It's the start of a new university term and, for many students, the start of their university lives as a whole. But whether you're a fresher or getting ready for your final year of studies, the most valuable piece of kit for any student is a good laptop. From writing essays to attending virtual lectures and keeping in touch with family back home, it's an essential investment. However, finding a small, portable design that's not too pricey is tricker than it should be. Or at least, it was – until you use a Dell discount code to get a great deal on one of their devices.
For an ultra lightweight laptop that delivers on speed and smart looks, check out the Dell XPS 13. This 13-inch device features an 11th Generation Intel® Core™ i5 processor, so it can run streaming services, video games and more without a second thought. With 8GB of memory and a 512GB hard drive, it has more than enough storage to keep your essays safe.
Want something flexible? Dell has a range of 2-in-1 laptops that combine laptop and tablet together, so you can use it to type up lecture notes or watch your favourite box set, wherever you are. The Inspiron 14 weighs from just 1.54kg, so it's super lightweight, and features an i3 processor and Windows 10 Home. Simply flip it over to watch a film on the 14-inch display, then snap it shut for easy transportation to and from lectures.
Whichever model you choose, don't forget to save with a Dell promo code – you could save ££s on your order. Get more from your money when you shop at Dell today.
---
Game-ready tech
When you're gaming, you want to be completely immersed in the moment. With video games so advanced they're almost lifelike, you need a laptop that's going to run seamlessly, with amazing graphics and a screen that pulls you deep into the game. But as every gamer knows, not every laptop can do all that – which is why investing in a powerful gaming laptop is the dream. Most are on the higher end of the budget spectrum, but with the help of a Dell discount code, you could pick up a high-spec model for less.
Dell has a range of gaming laptops to check out, including the Alienware collection. The new Alienware X-Series features the brand's thinnest laptops yet. They come complete with Cryo-Tech™ technology, which keeps the laptop's temperature regulated while you play. They're built for marathon sessions too, with maximum graphics power to deliver amazing visuals.
For a few hundred pounds less, opt for the Alienware m15 R6, with the same Cryo-Tech™ cooling technology, an 11th Gen Intel Core i9-11900H processor and Windows 10 Home. It carries a 360Hz optional display with a fast refresh rate, for uninterrupted gameplay and amazing visual performance.
Once you chosen your laptop, stock up on gaming accessories like monitors, full-featured keyboards, mice and headsets – or even a virtual reality headset to immerse yourself fully in your game's world. Head to Dell to shop your new gaming tech today – and use your Dell promo code to make your money go further.
After a stint writing for true life titles, Ellen made her venture into the world of interiors in 2017 on Real Homes magazine. Now deputy editor, she's always taking inspiration from Real Homes' clever tips and tricks for renters, and has a special interest in sustainability in the home.
About Dell
Not a day goes by when most of us aren't using a laptop. From working from home to streaming films and chatting to friends, our tech helps make our day-to-day lives easier and more connected. Dell knows this, which is why its laptops and tablets are here to help. You'll find designs at all price points to suit your needs, whether it's gaming or studying. And with a Dell discount code, you can save serious cash on your next order. Dell's story begins back in 1984 in a Texas dorm room. Michael Dell believed that everyone should have access to the best tech wherever in the world you live – so he created Dell to help change the digital landscape. Now, the company is a world-class provider of high-powered tech. As well as laptops, you'll also find small business essentials like monitors, workstations, storage and more. Whatever you need, Dell has the technology to help – and a Dell voucher code can make your investment go that bit further, too.
Written By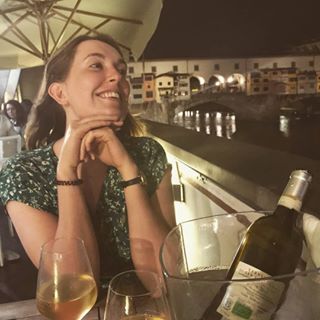 Ellen Finch
Deputy editor
After a stint writing for true life titles, Ellen made her venture into the world of interiors in 2017 on Real Homes magazine. Now deputy editor, she's always taking inspiration from Real Homes' clever tips and tricks for renters, and has a special interest in sustainability in the home.
Dell Offers Summary
3 live deals
2 live sales
Last updated Sun, 17 Oct 2021