Debenhams discount codes for October 2021
Save cash with these 19 Debenhams discount codes!
Hints & Tips
Make the sale tab your first port of call when you visit the Debenhams website to browse their latest offers. You'll find brands from BHS Lighting to Karen Millen with great savings on selected products.
Head to Debenhams' discounts and offers page (you'll find it at the bottom of the homepage) for the latest deals. This feature is particularly useful if you're looking for a certain item and want to know which brands are discounted right now.
From time to time, Debenhams runs competitions with big-name brands to bag prizes worth hundreds – so keep an eye out for your chance to win.
Love keeping up with the latest beauty trends? Follow the Debenhams beauty team on social media to keep up to date with the latest offers and flash sales.
Want new products, events and special offers delivered straight to your inbox? Create a Debenhams account and you'll get just that – plus the site will remember your order and let you check out faster.
---
FAQs
Are Debenhams stores open?
Unfortunately, all Debenhams stores have now closed, but you can still shop the department store online with all the same big-brand offerings.
Are Debenhams accepting gift cards?
Debenhams is not currently accepting gift vouchers for orders.
Do Debenhams do free delivery?
Debenhams doesn't always offer free delivery, but keep an eye on our voucher codes and be the first to know when there's a free delivery deal available.
Does Debenhams do Klarna?
Debenhams currently does not offer payment through Klarna.
Can I still use my Debenhams credit card?
Yes, you can still use your credit card as usual. If you have a Debenhams credit card, you will be notified directly if anything changes.
Can I still use my reward points?
Sadly, as of February 2021 reward points can no longer be redeemed.
How do I return Debenhams items?
Debenhams returns are free and easy. Simply use the returns portal on the site and follow the instructions to process your return. You can track your return using the returns portal.
---
How do you use a Debenhams discount code?
1. Check the terms and conditions of your Debenhams promo code to make sure it's applicable to your order.
2. Click the orange 'Get code' button and copy the code if required.
3. Head to the Debenhams website – it will have opened in a new tab or window – or click the link.
4. Start browsing! Add everything you want to your basket and head to the checkout.
5. Under the 'Promo Code' section, enter your discount code and click 'Apply'.
6. Check out and wait for your order to arrive!
---
Find the perfect gift
Whether you're buying for a loved one's birthday or getting ahead on your Christmas shopping, Debenhams is the perfect place to look for gifts. But forget rushing around a busy store trying to think of what you need to buy: with Debenhams' huge range of products, you can shop from your sofa in your own time.
It's easy to find the perfect present for anyone at Debenhams thanks to their handy gift roundups. Shopping for your girlfriend, mum or sister? Head to 'Gifts for her' to find a range of products that'll make a great surprise, from luxury bags and top-notch watches to cosy pyjamas and gorgeous scented candles. Looking for something for Dad? From colognes to wardrobe essentials, it's never been easier to find something he'll love with Debenhams' roundup.
Of course, if you already know what you're after, you can search directly on the website to pick out the perfect piece. Debenhams' range of clothes and accessories will satisfy the pickiest fashion lover, while the houseproud will love the store's homewares. There's even something for the furry friends in your life, from treat jars to food bowls. It's just as important to keep Fido happy as it is the humans in your life, after all!
Still stuck for ideas? How about creating a pamper hamper for someone who needs a bit of self care? The beauty of a department store is that it has everything you need, so stock up on candles, bath oils, body lotions and face masks for the ultimate night in. And if you're throwing a party for that special someone, Debenhams' range of party accessories will make sure it's one to remember.
Before you check out, make sure you use a Debenhams discount code to save money on your order. Maybe you could use that extra cash to treat yourself? Just a suggestion!
---
Bedroom makeover
With colder weather on its way, our bedrooms become a cosy haven. After all, after a day out and about, what's better than cosying up in bed with a cuppa and a good book? Now, then, is the perfect time to give your bedroom a makeover in time for the colder seasons – and Debenhams has all the things you need to make your space truly relaxing.
First, let's talk bedding. You need a high tog duvet as the temperature drops, so if you don't have one already, now's the time to invest – come winter, you'll be thanking yourself. Debenhams has a great range of duvets for every need, and for great prices, so you don't need to spend tons to get the quality you're looking for.
With a new duvet comes new pillows, especially if your old ones are almost completely flat. Ask yourself some questions to make sure you pick the right kind. Are you a side sleeper, or do you prefer lying on your back? Are you after a down pillow or would you like a memory foam version? Debenhams even has anti-snore options for those who just want a quiet night's sleep – so whatever you're after, you really are covered.
After the practicalities are sorted, it's time for the fun bit: bed linen! If you're redecorating, your duvet cover is the perfect way to pick out your new scheme. Minimalists might opt for a plain, muted palette, while lovers of maximalism will love the range of pattern and colour on offer. Top off your new look with some throw cushions and a blanket or two and your cosy nest is almost complete. Simply add some new bedside lights, dot a couple of candles around, and you're good to go. Oh, and did we mention that using one of our Debenhams voucher codes could give you your whole look for less? Give it a go!
After a stint writing for true life titles, Ellen made her venture into the world of interiors in 2017 on Real Homes magazine. Now deputy editor, she's always taking inspiration from Real Homes' clever tips and tricks for renters, and has a special interest in sustainability in the home.
Rate Debenhams Discount Codes
5 ratings with the average rating of 3 out of 5 stars.
About Debenhams
As one of the UK's most-loved department stores, Debenhams has been at the heart of the high street for more than 240 years. And now it's moved online, its wide range of products and great deals on top brands is better than ever. You'll find everything from its iconic beauty counter – in digital format, of course – to homeware and fashion. If you're looking to make great savings, Debenhams is the place to go – and a Debenhams discount code, you'll save even more when you shop. Here at Real Homes, we're particularly taken with Debenhams' homeware offering, from bed linen to lighting, but there's much more to see. Whether you're looking for big beauty brands like Benefit and Urban Decay, or fashion from the likes of Boohoo and Warehouse, you'll find it all at Debenhams. And when you shop with a Debenhams voucher code, you'll get it all for less.
Written By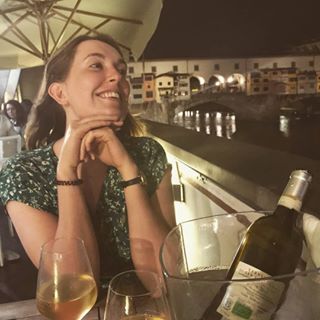 Ellen Finch
Deputy editor
After a stint writing for true life titles, Ellen made her venture into the world of interiors in 2017 on Real Homes magazine. Now deputy editor, she's always taking inspiration from Real Homes' clever tips and tricks for renters, and has a special interest in sustainability in the home.