Crocus discount codes for October 2021
Save cash with these 21 Crocus discount codes!
Crocus Codes you might have missed
Most Popular Crocus Codes & Discounts
Offer Description
Expires
Discount Type
Get up to 30% off with Multibuy Deals
20% off Selected Hyacinths
Hints & Tips
Check out the offers page on the website for all the latest deals. You'll find discounts on everything from out-of-season plants to garden furniture and fire pits. There's always a deal to be had, so make this your first port of call when you visit the website. Crocus often also highlights its best and latest discounts on its homepage, so see if something catches your eye before you start browsing. Buying in bulk? Look out for multibuy offers to save while you spend. Not just for trade customers, you can bag a bargain on plenty of plants, so head to the special offers section to see what's on offer now.
Join the Crocus Club by signing up to the newsletter and you'll get 10% off your first order. You'll also receive the latest offers, seasonal inspiration, expert tips and sneak peeks at new arrivals straight to your inbox. New to gardening? Take the Crocus quiz to find out what you should be looking at. It'll help you refine your ideas and stop you from spending where you shouldn't be – a win win in our eyes.
---
FAQs
Where can I find a Crocus discount code?
Keep an eye on our page to find a Crocus promo code for your order. We're regularly updating our site with the latest sales and discounts, so you can rest assured you're getting the best deal every time you shop.
Is Crocus a garden centre?
While Crocus is primarily an online plant shop, it does have a base at Dorney Court near Eton. There, you'll find the nursery as well as a cafe and a walled garden.
Can I buy a Crocus gift voucher?
Yes! A Crocus gift voucher is the perfect option if you're not sure what to buy a garden lover. To buy a voucher, head to 'Shopping with us' at the bottom of the homepage and click on 'Gift vouchers'. You can choose any amount between £5 and £400 and add a message to go with your gift, plus choose an arrival date.
Does Crocus have a free delivery code?
Crocus doesn't generally offer free delivery. Instead, standard delivery costs from £2.99 to £5.99. If you're ordering from Florist by Crocus, however, you will get free next/named day delivery on your order. From time to time, we may have Crocus free delivery codes, but if not, you can still save with another of our deals.
What is the Crocus returns policy?
If you're not happy with your order or have changed your mind, you can get in touch with customer services to arrange a return. Returns must be made within 28 days and they should be undamaged and in their original packaging. If you receive a plant that's in bad condition, you'll need to contact Crocus within 14 days.
Does Crocus have a guarantee period?
Yes! Full hardy plants (excluding bulbs, annuals, biennials, short-lived perennials and cut flowers) come with a five-year guarantee. The guarantee doesn't cover damage due to neglect or airborne pests and diseases.
---
How do you use a Crocus voucher code?
1. Check the terms and conditions of your Crocus promo code and make sure they match your order.
2. Click the orange 'Get code' button and copy the code if required.
3. Head to the Crocus website, which should have opened in a new tab or window. If not, just click the link to be taken there.
4. Choose your plants or other items and add to your basket, then head to the wheelbarrow in the top right corner to review your order.
5. In your basket, head to the 'Add promo code' box to the right, enter your code, then click 'Apply'.
6. Proceed to the payment section, then check out and get ready for your new plants to arrive!
---
Planting for spring
With winter on the way, the garden is slowly winding down. Few flowers are blooming and the leaves are falling from the trees. However, there's still plenty going on underground, and now is the perfect time to get planting for spring. By planning in advance, you can make sure your plot is looking as good as possible once the weather starts warming up. Crocus can help you do just that with its range of bulbs and hardy plants – and with a Crocus discount code, you can save on next year's blooms, too.
From September, spring bulbs will have been harvested from the fields and making their way to stores like Crocus. That means it's the perfect time to stock up. You should be aiming to plant bulbs in September, though some can be planted between October and December, before the first frost. So, what should you pick? Crocus has a huge range of bulbs, including their namesake, crocus, as well as tulips, grape hyacinths and daffodils.
Of course, just because you're prepping for spring doesn't mean you can't still enjoy your garden in winter. So while you're planning for the warmer months, why not take into account plants that come into their own now, too? Evergreens like topiary and holly are perfect picks for winter, and holly in particular is obviously well-suited to Christmas. You could also try hellebores, known as Christmas roses, for winter interest. They can be planted from autumn, and will last into spring. Browse the site now for more inspiration, and make sure you use a Crocus promo code to save on your order.
---
Complete your garden toolkit
Whether you're just starting out or you're a seasoned gardener, having the right kit is essential for outdoor jobs. From hand tools to plant supports and pest control, it's important to stock up ahead of time – and a Crocus voucher code can help you do that for less.
As well as plants, Crocus has a huge collection of equipment for every garden task. You'll find essentials like weeding forks and gardening gloves alongside smart Japanese handhoes and hori knives. To give your plants the best chance, you can buy supports and protective equipment to shield them from bad weather. Then, keep them healthy with specialist feed and ward off infestations with pest control products.
No garden is complete without a potting section, and even if you don't have a potting shed, you'll still need the tools to get seedlings started. Crocus' stylish brass and copper watering hogs and seed trays won't look out of place indoors – or if you have a bit more space outside, consider a grow bag tray container, which is raised for easy gardening.
Whether you're shopping for larger garden tasks like landscaping or small, regular jobs such as weeding, get equipped with a Crocus discount code and save on your order. And with over 4,000 plant varieties on offer, you can stock up on things to fill your plot, too. Happy shopping!
After a stint writing for true life titles, Ellen made her venture into the world of interiors in 2017 on Real Homes magazine. Now deputy editor, she's always taking inspiration from Real Homes' clever tips and tricks for renters, and has a special interest in sustainability in the home.
Rate Crocus Discount Codes
About Crocus
With over 4,000 varieties of plants on offer, it's no wonder Crocus is the biggest gardening website in the UK. Since 2000, they've grown into a leading online retailer for gardens, stocking the aforementioned huge range of plants as well as pots, tools and products for outdoor living. And they're experts at what they do, too. They've won 25 gold medals over the last 15 years at the RHS Chelsea Flower Show for their show gardens. They also supply plants for leading garden designers like Luciano Giubbilei and Tom Stuart Smith. Shop with a Crocus discount code today and you'll benefit from their expertise while saving on your order, too.You'll find everything you need to create your dream garden at Crocus. Plants include everything from ferns and grasses to shrubs and perennials. You can stock up on bulbs, and buy indoor plants, too. Plus, the website handily groups products into practical categories, be it autumn planting or seasonal flower. Head over now with your Crocus promo code and get saving – happy gardening!
Written By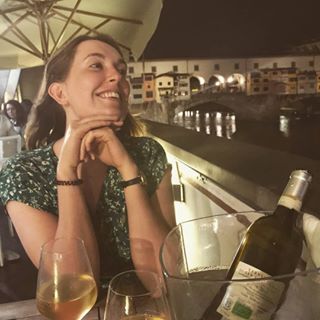 Ellen Finch
Deputy editor
After a stint writing for true life titles, Ellen made her venture into the world of interiors in 2017 on Real Homes magazine. Now deputy editor, she's always taking inspiration from Real Homes' clever tips and tricks for renters, and has a special interest in sustainability in the home.
Crocus Offers Summary
16 live deals
5 live sales
Top saving 40% OFF
Last updated Tue, 19 Oct 2021