Christmas Tree World discount codes for November 2021
Save cash on trees and decorations with these 4 Christmas Tree World voucher codes
Most Popular Christmas Tree World Codes & Discounts
Offer Description
Expires
Discount Type
Enjoy an Exclusive 5% off All Orders Over £50
Enjoy Free UK Delivery on Orders Over £30
Receive Special Offers with Newsletter Sign-ups
Enjoy Peace of Mind with the 10 Year Foliage Guarantee
Hints & Tips
Christmas Tree World has partnered with the Borneo Nature Foundation (BNF) to help restore the rainforest and save the home of wild Bornean orangutans. For every order placed with them for Christmas Trees, they will purchase a seedling grown by local communities in Borneo and it will be planted in the fire-damaged rainforest by the local charity, BNF.
They are so confident in the quality of their trees and lights and decorations, that they all come with a guarantee. In the case of artificial trees, if any part of it fails due to a manufacturer's fault within the first 10 years of purchase, they'll replace the faulty part free of charge. They also provide a one-year guarantee on all electrical products, such as the Christmas lights, LED blossom trees and fibre optic trees, and the lights used on pre-lit trees. If you spot any fault with the electricals, let them know and they'll replace the part.
For a limited time, Christmas Tree World are offering free weekday shipping on all orders over £30 that do not require a surcharge. Standard delivery charges for orders under £30 are £2.99 (48hr courier service) and £5.49 (24hr courier service). .
---
FAQs
Is next day delivery available from Christmas Tree World?
They aim to dispatch your order within one to three working days (Monday to Friday) of it being placed. But if you require fast or same day dispatch, call Christmas Tree World to see if it can be accommodated on 01257 754795.
Can I return or exchange my Christmas tree?
You can request a return within 30 working days of receiving your item. You can do it yourself or arrange a collection with one of the couriers the company uses, which costs £15 for one parcel/box. If you want to exchange your tree, contact customer services within 14 days of delivery.
Can I use my artificial tree outdoors?
The standard artificial Christmas trees are not suitable for outdoor use unless specified. However, you can find a range of outdoor Christmas Trees elsewhere on the online shop.
Which is the easiest artificial Christmas Tree World tree to put up??
All the trees are easy to assemble, but if you are looking to save an extra bit of time, choose the Ultra Mountain Pine with its hinged branches.
Can I get help styling my tree?
There's a blog on the website that shows you how to tweak the branches and fluff them so they look their best and hold your decorations well. There are also tutorials on tree trimming.
Is it true the Christmas trees are made by elves?
The elves make toys for Santa for most of the year, but work hard on making Christmas trees in the summer. They are paid in candy canes and occasionally some elves fall asleep in the Christmas Tree World boxes.
---
How to use your Christmas Tree World voucher code
1. Shop for trees and decorations at Christmas Tree World.
2. Select the deal of your choice and copy the code.
3. Go to your checkout basket and look for the box marked 'Apply Discount Code'
4. Type or paste in the code and hit apply
5. Check out as usual with your savings.
---
Pick the perfect tree
The size, style and shape are the key factors you must consider when it comes to choosing your Christmas tree. You need to be sure that it can fit into the room where you plan to display it and is big enough to have the impact you want while still leaving enough enough gap so the tree topper isn't bent beneath the ceiling. You also need to be sure the tree will squeeze into the niche you have created for it, even with the furniture pushed out of the way. For style, you can opt for the natural look with a faux pine or fir tree, or go dazzlinigly artificial in striking black or white.
If you want it to look so convincing you keep checking the floor for needle drop, look at the The Ultra Mountain Pine (4ft to 10ft). It is super lifelike with plastic moulded branch tips that give the slightly irregular silhouette of a forest-grown tree. It is usually priced from £159.99.
Prefer something chic or sparkling to better match your decor? A crisp white or dramatic black tree are a great choice if you like more than one tree and want an eye-catching alternative in your hallway. The Bianca Pine Tree (4ft to 10ft) is Christmas Tree World's best classic white tree and looks stunning with darker decorations or a pretty pastel scheme. It starts from £49.99.
Tight on space but really want a full-sized tree? The Black Italian Pencilimo Tree, from £49.99, is slim enough to slot neatly next to the fireplace or in between seating and offers all of the impact of a tall tree but with none of the spread. But the most cunning solution is the half tree. It is designed to fit into a corner and only has branches at the front, so it takes up half the space. It also means that there are only half the number of branches to worry about decorating. The half trees start from £74.99 for the Woodland Pine.
---
Sparkle for the season
The tree is the centrepiece of the Christmas display. But it's just more greenery in the corner without decorations. They always start with the lights. The rule of decorating thumb is 100 bulbs per foot of tree. So a six foot tree would need about 600 bulbs for a sparkling show. Christmas Tree World's 600 Multi function LED Lights come in three different colours – white, warm white and multi – and have eight different settings depending on whether you want a steady glow or for them to twinkle on and off. They work inside and out and cost £39.99.
If you are trimming the tree outside, you can avoid having to extend messy-looking wires to your bushes with LED Solar Powered String Lights. This green energy will keep the lights powered for hours, whether you want them to shine or twinkle on and off. The solar powered lights start from £9.99.
Christmas Tree Would also has all the baubles you'll need. If you want a few new ones to replace the casualties of bad packing from last Christmas, there are some charmingly hand-painted shatterproof baubles in a variety of colours. They cost from £12.99 for 12. But if you're new to the tree-decorating game and want enough baubles and candy canes to hang from top to bottom, the 128pc Red & Silver Full Heavy Coverage Bauble Set is enough to create a 360 degree display on a six footer. For £59.99 it will be getting admiring glances for all 12 days of Christmas, and then some.
Rate Christmas Tree World Discount Codes
About Christmas Tree World
For Christmas Tree World, every day is the most wonderful time of the year. With 40 years of experience at designing and selling trees, they are experts at putting on the festive glitz. The faux trees are so realistic you can almost smell the pine.They stock trees of every size, from dainty desk top models to towering 20 foot fir trees that will look incredible in a double-height hall or vaulted open-plan space. You can even choose how much effort you want to put into trimming it by selecting one that's plain or pre-lit, or snowy for that fresh from the forest look. They also sell a fabulous range of baubles and lights for a sparkling Christmas display.The trees come with a 10-year foliage guarantee, so you won't be picking up bits of branch or fake fir needles out of your carpet, and it'll still look magnificent after a decade of use. So make your Christmas a little bit merrier with a beautiful new tree and decorations, all bought with a discount code!
Written by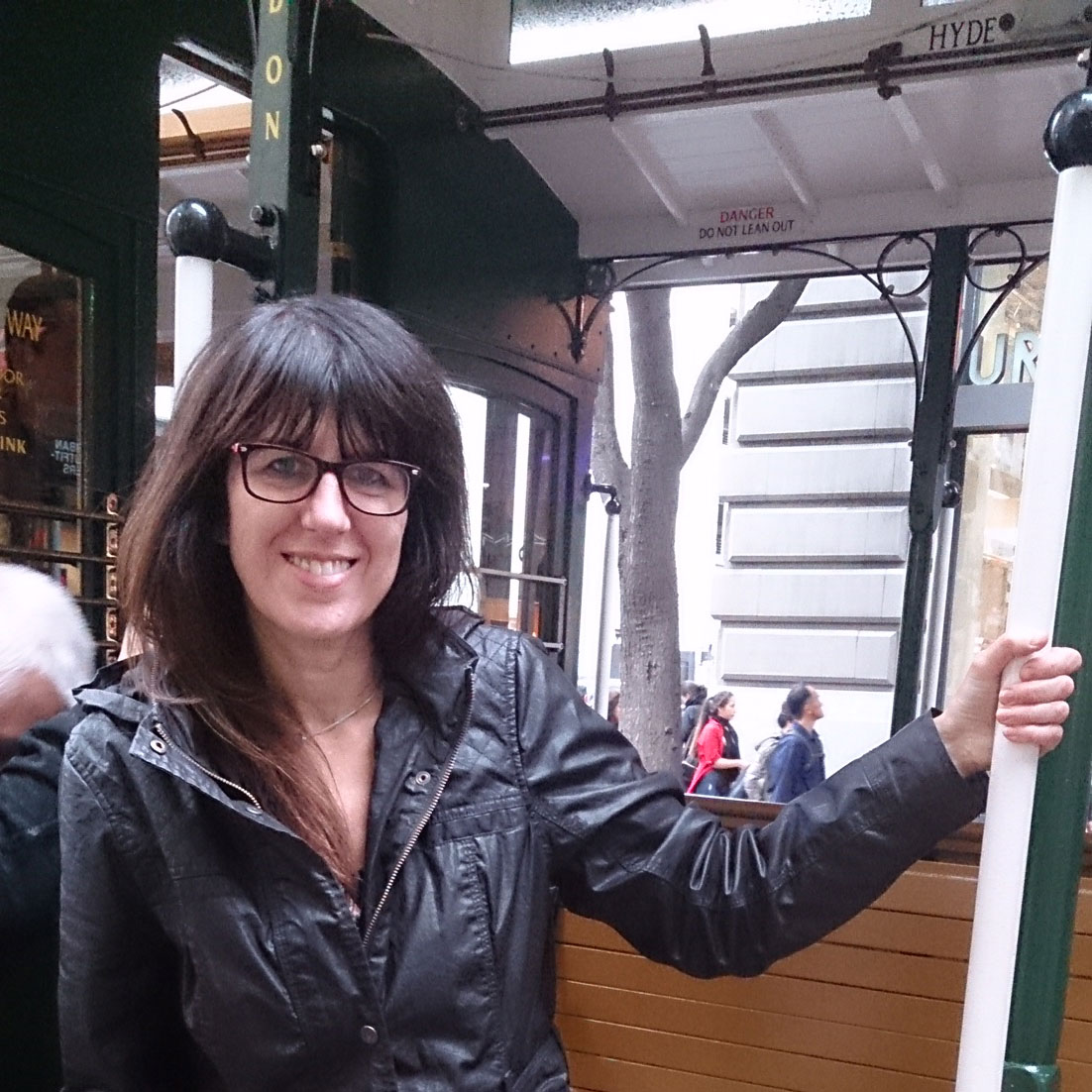 Alison Jones
Assistant Editor
Alison is Assistant Editor on Real Homes magazine. She previously worked on national newspapers, in later years as a film critic and has also written on property, fashion and lifestyle. Having recently purchased a Victorian property in severe need of some updating, much of her time is spent solving the usual issues renovators encounter.
Christmas Tree World Offers Summary
1 live codes
3 live deals
Top saving 5% OFF
Last updated Fri, 26 Nov 2021