Card Factory discount codes for October 2021
Save cash with these 7 Card Factory discount codes!
Hints & Tips
Check out the Card Factory website homepage for the latest offers. You could find deals like 3 for 2 on certain cards, as well as discounts on out-of-season lines.
When you shop online, you open up a world of personalisation across cards and gifts. You can upload photos to use on cards, cushions, mugs and more. Plus, all personalised cards come with free delivery – perfect!
Download the Card Factory app and get easy access to cards and presents when you need them. No more panicking when you're out and about and suddenly remember someone's birthday – you can whip your phone out and order a card there and then.
---
FAQs
Is there a Card Factory near me?
With over 1,000 stores, Card Factory is based in most towns and cities nationwide. To find your nearest shop, head to the Store Finder on the website. From there, you can plug in your postcode and see all the stores with a radius of 10 miles or more.
How can I get a Card Factory discount code?
The best way to get the latest Card Factory voucher codes is by keeping an eye on this page. We'll be updating it regularly with all the latest working offers and codes, so you're guaranteed to get the best deal when you shop through us.
How much is Card Factory delivery?
Delivery costs from just 70p for Royal Mail 2nd Class Standard. You can have personalised cards delivered absolutely free. For tracked or faster orders, expect to pay £2.99 upwards, up to £8.99 for Saturday delivery.
Does Card Factory do personalised cards?
They do! You can personalise a range of products on the Card Factory website – just head to the Photo Cards or Personalised Gifts section to see what's available. You can upload a photo of your choice and create your perfect design.
What is Card Factory's returns policy?
You can return your order so long as it's still contained within the original packaging. Unfortunately personalised items and balloons can't be returned unless they're faulty or damaged upon receipt.
---
How do you use a Card Factory voucher code?
1. Check the terms and conditions of your Card Factory discount code and make sure they match your order.
2. Click the orange 'Get code' button and copy the code if required.
3. Head to the Card Factory website, which should have opened in a new tab or window. If not, just click the link to be taken there.
4. Add your items to your basket, then head to the checkout to review your order.
5. Under your order summary, click on 'Got a voucher code?'. Enter your code and click 'Apply'.
6. Head to the checkout and wait for your delivery to arrive!
---
Gifts for all the family
Whether it's a birthday, anniversary or Christmas, gifts are what makes life's celebrations even more special. For thoughtful presents that your loved ones will treasure forever, look no further than Card Factory. Whether they've bought their first home, got a promotion or are simply just great at being themselves, you can find the perfect gift to suit the occasion – and you can save with a Card Factory discount code, too.
Perhaps you're celebrating a big birthday? Whether they're 18 or 80, mark the occasion with a birthday gift that features their age front and centre. You'll find mugs, glasses and more for all the milestone birthdays. Prefer something a little more nostalgic? Try a personalised photo album featuring all their favourite snaps, or put a particularly beautiful picture on a cushion or acrylic print. For a subtler option you can also personalise items with initials, too, from bracelets to wallets and notebooks.
Card Factory can also help with gifts for those you don't know quite so well, be it a teacher or a Secret Santa. Their gift guides are great for getting ideas: think pint classes, personalised Toblerones or sophisticated diaries for men, candles, gin prints and chocolates for women, or storybooks and dolls for kids. There are even ideas for couples, so you can mark a wedding or anniversary with something special.
Whatever you're looking for, shop with a Card Factory voucher code today to save on your order and find the perfect gift they'll treasure forever.
---
Perfect party essentials
Is there anything more stressful than organising a party? From sorting the guest list to sourcing supplies, there's always a never-ending to-do list to sort out. Luckily, Card Factory is here to help out. While they can't deal with awkward invitation mishaps, they can provide everything you need to make the party a success, from balloons to paper plates. And when you shop with a Card Factory discount code, you can get all your supplies for less.
If you're organising a party around a general theme, you might find Card Factory's party packs particularly useful. Kids will love the child-friendly selection on offer, from dinosaurs to Paw Patrol and Peppa Pig. If it's more of an adults' do, we love the gold marble party set for a sophisticated feel, or opt for the pastel style for a whimsical scheme.
You can browse by theme and by type on the Card Factory site, so you'll find exactly what you're after in seconds. The range of party favours will take care of the goody bags, while pinatas are a fun addition to almost any celebration, be it a kid's birthday or a hen do.
Finally, no party is complete without balloons, and Card Factory has a whole section dedicated to them. Confetti balloons are a fun twist on a classic, while balloon bouquets look great as a piece of statement decor. You can even shop balloon displays for as little as £14.99 – we love the rose gold balloon garland kit in particular. Take a look to see what's on offer today, and use your Card Factory promo code to shave ££s off your order.
After a stint writing for true life titles, Ellen made her venture into the world of interiors in 2017 on Real Homes magazine. Now deputy editor, she's always taking inspiration from Real Homes' clever tips and tricks for renters, and has a special interest in sustainability in the home.
Rate Card Factory Discount Codes
About Card Factory
For all your greeting card needs, look no further than Card Factory. As the leading specialist retailer of cards in the UK, the brand is a one-stop shop for birthdays, anniversaries, Christmas and more. Since opening their first store in 1997, they've produced thoughtful cards to be treasured, as well as a range of party supplies, balloons, wrapping paper and gift bags. And now, with a Card Factory discount code, you can shop all of this – and more – for less. Because Card Factory creates and prints their own cards, you won't find them anywhere else. There's thousands of designs to choose from, so you're guaranteed to find the perfect card for your lucky recipient. And if you're looking for gift ideas, you'll find personalised cushions and mugs, as well as candles, storybooks, toys and more. Shop with a Card Factory promo code today and make your money go further.
Written By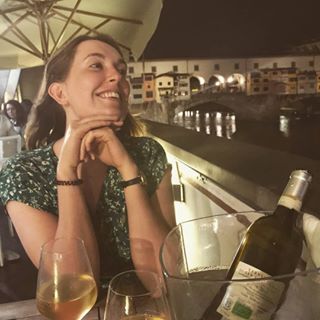 Ellen Finch
Deputy editor
After a stint writing for true life titles, Ellen made her venture into the world of interiors in 2017 on Real Homes magazine. Now deputy editor, she's always taking inspiration from Real Homes' clever tips and tricks for renters, and has a special interest in sustainability in the home.