Cadbury Gifts Direct discount codes and deals for November 2021
Save cash on chocolate with these delicious 23 Cadbury Gifts Direct voucher codes
Most Popular Cadbury Gifts Direct Codes & Discounts
Offer Description
Expires
Discount Type
Save 26% off Halloween Chocolate and Sweets from Just 65p
Get Next Day Delivery from £6.50
Sign up to the Newsletter and Receive Special Offers
Make Your Own Hamper with a Wide Range of Your Favourite Products
Shop Advent Calendars from £3.99
Hints & Tips
Don't want to share your chocolate (and why would you?), then get your name on it. Personalised bars and boxes are perfect to mark that milky goodness as your own, and they are a winner when it comes to giving as a gift. You can write a name or a message on a bar of Dairy Milk or a box of Milk Tray or on multiple bars and boxes. You can add a photograph if you like, and even have a message and photograph on the back of the sleeve. Certain words are banned, though, and you must check your spelling and grammar before you order as mistakes can't be corrected afterwards! It costs from £2.50 to personalise a 45g bar of Dairy Milk. Buy it with a discount code for added pleasure for your pocket.
As if buying chocolate wasn't reward enough, you can earn points to buy more while you are doing it. Register for an account and you will instantly be eligible for chocolate chunk reward points. For each £1 you spend, you'll get 1 point. You'll get 100 just for joining and 50 for signing up to the newsletter, so you'll have 150 chocolate chunks – worth £1.50.
Be the first to know about chocolate-related treats that might be in store by signing up to the newsletter. In addition to getting reward points for doing it, you'll have a direct link to news of new arrivals and the latest offers on chocolate. Plus there's a monthly competition to enter to win more of it. Yum! You can also opt-in to receive text messages informing you of offers, comps and the latest news.
---
FAQs
How much is delivery from Cadbury Gifts Direct?
Orders are delivered within one to two working days and costs £3.95 for orders up to £10 and £5.50 for orders over £10. If you need it by the next day (and the sooner, the better, right?) there is a guaranteed delivery option for orders placed by 4pm Monday to Thursday which costs £6.50.
What about weekend delivery?
You can get your chocolate fix, or a gift just in time for that weekend birthday party, on Saturday and Sunday, too – but there is a slightly higher charge of £8.
Can I click and collect my order?
Not at the moment. Cadbury Gifts Direct recognise that it might be more convenient for you to go and pick up your order from a designated location rather than have to wait in for it. They are working hard to set this up, so keep an eye on the returns page of the website which will be updated with details when it is available.
Do Cadbury Gifts Direct have a sale section?
Yes, there is a drop down under gift ideas which will reveal the sale offers. You can make tasty little savings of up to nearly half price.
Can I return items to Cadbury Gifts Direct?
If there is a problem with your order, including shortages, damages or if it is incorrect, contact the Customer Care Team on 0371 664 2373 as soon as possible. Replacements can be made within 28 days, or you may prefer a refund. The Customer Care Team will give details of how and where to return the damaged items.
Is there a gift card I can buy?
Gift cards are available if you aren't sure what a person's favourite chocolate is. They are e-gift cards with values from £10 up to £250. You can schedule it to be sent for a certain date if it is for a birthday or special occasion.
---
How do I use a Cadbury Gifts Direct voucher code?
1. Select your box or bars of chocolate and put them in your basket

2. Look for a voucher that applies to your items. Copy it ready for pasting later.

3. Go to the basket and look for the box marked 'Have a promotional code?'

4. Paste in the code and click add.

5. Check the discount has applied and proceed to payment.
---
Make your own sweet treat
We wouldn't normally encourage playing with your food, but we'll make an exception for some of the fun offerings from Cadbury Gifts Direct. There are crafting kits where you can make your own toys out of chocolate – and then eat them. A cottage for all seasons is a chocolate twist on a gingerbread house with milk chocolate walls and white chocolate roof. For Easter it can be decorated with mini eggs along the top. The Oreo trains features the minty biscuits stacked to form the engine and as the wheels with a Dairy Milk cabin. You can even order some extra Curly Wurlys to make the track. Tap into your inner pizza-maker and scatter wine gums as toppings over a chocolate pizza, or build a castle from Caramilk – though you may be besieged by family members wanting to pinch a chunk of your battlements. The kits start from £10 and come with full assembly instructions. Disassembly is down to you and which bit you fancy eating first!
Less hands on, though still a 'make your own', are the gift boxes where you can tap into your knowledge of the recipient's chocolate loves by choosing all their favourites. You just choose a pick and mix of sweet and treats then decide how you want them presented. They can come in a cardboard box that is just brimming with bars, an organic gift bag that can be uses for shopping once it's empty, or you can go classic with a wicker hamper with bars and boxes of chocs laid carefully in a bed of straw. Once it's empty, you can use it for stylish storage or pack up a picnic in it for day out in summer. The packaging costs from £3.50 for the box to £15 for the hamper.
---
Box of delights
Who doesn't get nostalgic over chocolate? There are certain names, flavours and even labels that can take us right back to childhood, or remind us of loved ones whose favourites they were. Check out the heritage gifts to find some chocolatey classics – like a Bournville box that include bars of dark chocolate, Old Jamaica rum and raisin and a branded tea towel to keep. The Fry's Collection selection box features the familiar fondant fillings like peppermint and orange cream and the aromatic Turkish delight – perfect for a tasty trip down memory lane.
Chocolate is for kids of all ages, though as our palates mature we might swap Milky Bar buttons for a more sophisticated dark chocolate to enjoy with a post-meal coffee. Cadbury Gifts Direct do some gift sets that are strictly for grown ups by pairing them with wine, Prosecco or beer. A box of Milk Tray and Prosecco (£27) would be a great accompaniment for date night, while a wicker picnic basket packed with sharing boxes and a bottle of red and a bottle of white (£50) is perfect for getting a weekend party started. If wine's not your thing, there's beer. Two or three bottles of ale, porter or bitter together with bars and boxes of Cadbury's chocolate or Green and Black's organic chocolate could be a great way to wish dad Happy Birthday, congratulate a student on graduation or even to say thank you and farewell to a teacher when school's out. The chocolate and alcohol hampers start from £20, but don't forget to use a discount code for a tempting saving.
Rate Cadbury Gifts Direct Discount Codes
About Cadbury Gifts Direct
Presenting bars of chocolate in a selection box give an extra seasonal specialness to your favourite sweet treats. But it is something that Cadburys Gifts Direct does everyday, not just for Christmas. The online e-commerce is operated by Hemingways Marketing Services of Ripon, who have been linked to the famous Bournville-based brand for 50 years. This long-standing relationship has resulted in many chocolate-based innovations, such as the legendary Giant Selection Box (with 15 different bars of Cadbury chocolate and a selection pack), and personalised sleeves for boxes of Dairy Milk and Milk Tray.

There are Cadbury Gifts that you can choose for a special person, like your mum, dad or Valentine's Day secret love, or by occasion, whether it's Easter, Halloween or 'last day of school bring a gift for the teacher day'. So if you want to get some chocolate that's just a little bit extra, take a look at Cadbury Gifts and you can find something that will bring a sweet smile to the face of everyone who receives it, and a smile to yours if you save money buying it with a discount code.
Written by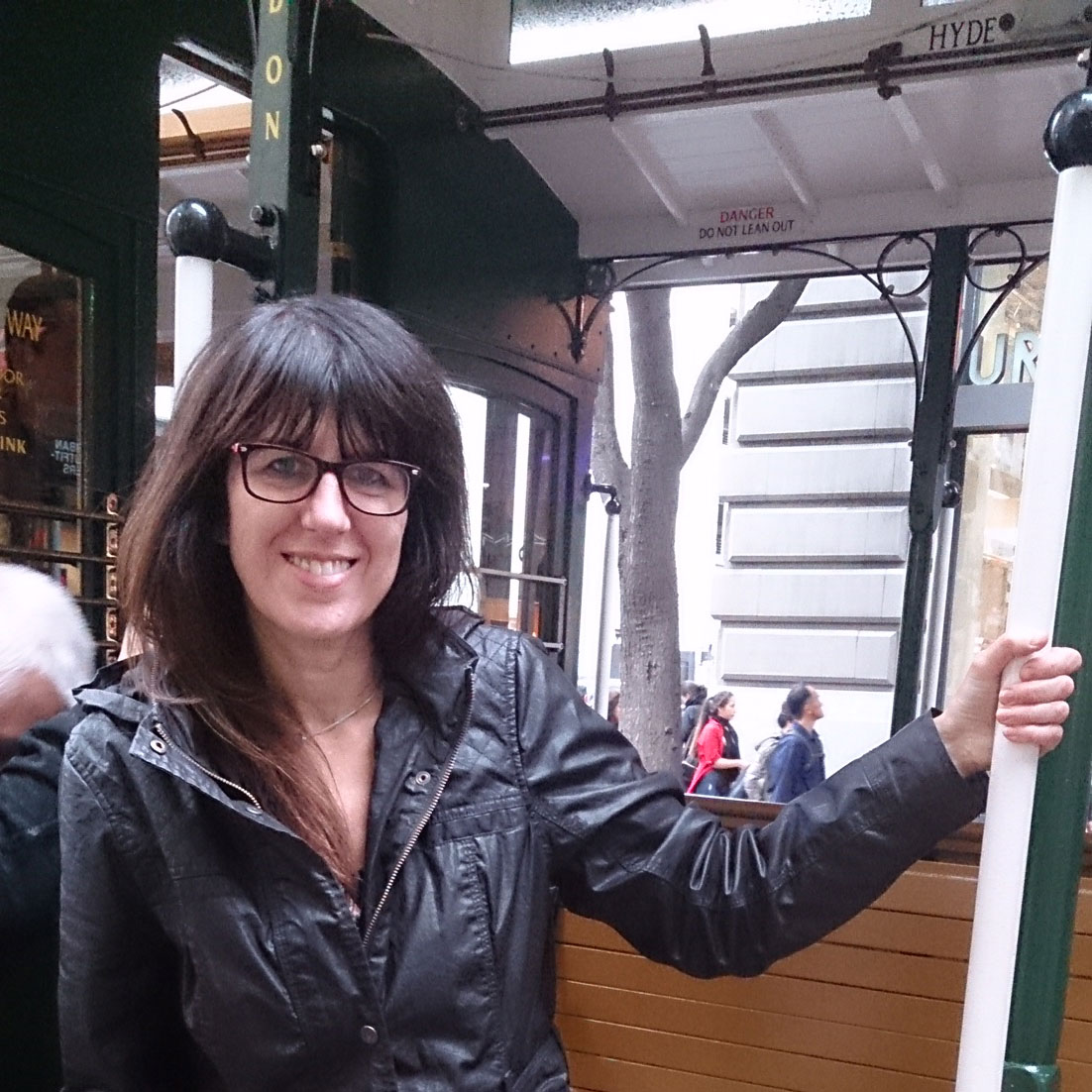 Alison Jones
Assistant Editor
Alison is Assistant Editor on Real Homes magazine. She previously worked on national newspapers, in later years as a film critic and has also written on property, fashion and lifestyle. Having recently purchased a Victorian property in severe need of some updating, much of her time is spent solving the usual issues renovators encounter.
Cadbury Gifts Direct Offers Summary
21 live deals
2 live sales
Top saving 40% OFF
Last updated Fri, 26 Nov 2021