Bonusprint discount codes for October 2021
Save cash with these 12 Bonusprint discount codes!
Hints & Tips
Sign up to the Bonusprint newsletter and you'll get £5 off your first order. Plus, you'll be the first to receive new products, special offers and discounts straight to your inbox. You'll find the latest and biggest discounts slap bang on Bonusprint's homepage, so be sure to check out what's around before you start browsing. From deals on photo books to free delivery, you never know what you'll find.
Ordering for a wedding or another special occasion? Let Bonusprints know and you can receive a 40% discount on your order, plus free shipping! This deal applies to orders worth £400 or more, so it's not for everyone – but if you are throwing a big bash, now's your chance to save.
Head to the Bonusprint discount codes page to see all the latest offers on products, from acrylic prints to photo books and Bonusprint free delivery codes. And of course, don't forget to check back on our page for more exclusive codes – because there's no such thing as too many savings!
---
FAQs
How can I get a Bonusprint discount code?
There are several ways to find a Bonusprint promo code. First, make sure you've bookmarked this page and check back for the latest codes, discounts and sales. You can also check the Bonusprint website for their exclusive discount codes, and sign up to the newsletter.
How much does Bonusprint delivery cost?
Shipping costs from £2.99 for posters, up to £9.99 for large wall art. Visit the Bonusprint site to get a full breakdown of delivery costs.
How long does Bonusprint take to deliver?
It depends on the item. For photo prints and mugs, expect your order to be delivered between four to six working days; for cards and calendars, five to seven days; and for photo books and wall art, six to eight days.
How can I get Bonusprint free delivery?
Bonusprint often offers free delivery codes, so you can shave pounds off your order. We'll have all the latest free delivery codes right here, and you can also sign up to the Bonusprint newsletter and check their website.
I have a Bonusprint photo book voucher – how do I use it?
Your voucher should specify which size photo book you can use it for. All you need to do is add the photo book to your basket, then enter the code when you get to the checkout. The price of the photo book will automatically be deducted from your purchase.
---
How do you use a Bonusprint voucher code?
1. Check the terms and conditions of your Bonusprint promo code and make sure they match your order.
2. Click the orange 'Get code' button and copy the code if required.
3. Head to the Bonusprint website, which should have opened in a new tab or window. If not, just click the link to be taken there.
4. Choose your product and edit it with Bonusprint's creator tool, then click 'Add to basket'. Then head to the checkout to review your order and add any extras.
5. Find the 'Add your promotional code' box, enter your voucher code, then click 'submit'.
6. Make your payment and get excited for your order to arrive!
---
Give the gift of memories
What do you get as a gift for the person who has it all? If you're struggling for present ideas, whether it's for a birthday, Christmas, anniversary or wedding, photos might just be the answer. After all, everyone loves being reminded of their happiest memories – and with a Bonusprint discount code, you can save on your order of a photo book, wall print and more.
Bonusprint has plenty of inspiration to help you dream up the perfect gift. You can choose from a pre-designed photo book with a range of themes, from a classic yearbook to add to your own collection, to a special book for Mum or Dad. Want to send to someone you haven't seen for a while? The 'Hugs from afar' book could be the perfect reminder of your forever bond. Celebrating an 18th birthday? 'Grown up and gold' will show them how far they've come as they enter adulthood.
But it's not just photo books on offer, so if you're looking for something a little different, you'll find it at Bonusprint. Their wall art allows you to recreate your favourite photo as a canvas, acrylic or modern aluminium print, while the photo calendars offer month after month of happy memories. There's even a personalised mug, perfect for the morning cuppa.
If you're still stuck for inspiration, Bonusprint has loads of ideas from real customers to help you get started. And when you're ready to order, don't forget to use a Bonusprint voucher code to help save on your special gift.
---
Create a display
Having photos up around your home is a great way to add personality to your space. Reminding you of happy times, they'll make you smile whenever you see them – and visitors will love admiring them too. But how you display your photos is a matter of personal preference. Are you a fan of a maximalist gallery wall, or do you prefer a small but tasteful photo album placed on your coffee table? Whatever your style, a Bonusprint voucher code can help you bring your memories to life for less.
If you're looking to make a statement, a piece of wall art from Bonusprint could be perfect. With a range of options to suit every space, from classic mounted prints to contemporary aluminium, you'll find the perfect finish for your happy memory. You could even turn a sketch or a drawing into framed art – all you need to do is upload your image and go from there. With multiple sizes to choose from, too, you can even create a gallery wall with all your photos.
If you prefer something a little more subtle, you can print off your photos to a wide range of sizes to fit your favourite frame, perfect for propping up on a mantlepiece or bedside table. Or how about creating a coffee table book of pictures from your favourite holiday, your wedding, or a milestone birthday? There are so many ways to display your memories, and with a Bonusprint discount code, they don't need to break the bank, either – so why not see how you can bring your photos to life today?
After a stint writing for true life titles, Ellen made her venture into the world of interiors in 2017 on Real Homes magazine. Now deputy editor, she's always taking inspiration from Real Homes' clever tips and tricks for renters, and has a special interest in sustainability in the home.
Rate Bonusprint Discount Codes
About Bonusprint
Bonusprint was founded back in 1965 with one aim: to bring people's moments back to life with print photos. Even in a digital world, there's still nothing like holding a physical copy of your favourite photo in your hand. A photo album is a treasured item you keep on your coffee table; a framed picture is the perfect present for a loved one. Bonusprint knows the value of photographs, and their objective is to help you make the most of your most treasured moments.There's a whole lot more to Bonusprint than single photographs. The company has a range of products to display your pictures, from photo books to wall art and calendars. There's even a range of personalised cards, so you can send someone a reminder of a special day in an instant. Printing your photos is easy with Bonusprint, and when you use a Bonusprint discount code, you can get those treasured moments for less.
Written By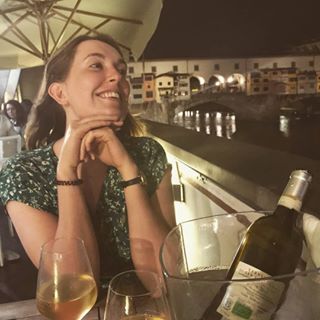 Ellen Finch
Deputy editor
After a stint writing for true life titles, Ellen made her venture into the world of interiors in 2017 on Real Homes magazine. Now deputy editor, she's always taking inspiration from Real Homes' clever tips and tricks for renters, and has a special interest in sustainability in the home.