Best Heating discount codes for October 2021
Save cash with these 14 Best Heating discount codes!
Most Popular Best Heating Codes & Discounts
Offer Description
Expires
Discount Type
10% off when you Spend £1000
5% off when you Spend £500
Spread the Cost of your Purchases with Klarna
Trade Customers Can Snap up a Discount
Add a Touch of Class to your Home with Designer Radiators from £79.95
Hints & Tips
Best Heating advertises its best deals on the homepage, so make that your first port of call before you start shopping. You could get savings on particular lines, discounts over orders of a certain amount, and more. After you've visited the homepage, head to the deals section of the site to find all of Best Heating's current discounts in one place. You could get 25% off or more on your dream product, so it's worth checking first.
Sign up to the Best Heating newsletter to get the latest news delivered to your inbox – plus you'll be the first to hear about sales, offers and discounts. Don't worry about extra costs at checkout with Best Heating's free standard delivery. It applies to any order and you'll get your item in a super speedy 2-5 working days. Perfect!
It's not a money-off tip, but heat to the BTU calculator at the bottom of the Best Heating website to work out exactly which output you need for your radiator. It'll save you ordering the wrong thing and having to return or exchange it at a later date.
Tradespeople can save extra by creating a trade account on Best Heating. Apply on the website to save 10% on orders up to £1,500, 12.5% on orders between £1,500 and £2,500 and 15% on orders over £2,500.
---
FAQs
How can I get a Best Heating discount code?
We keep this page updated with all the latest Best Heating voucher codes, so you can be sure you're making the best savings on your order. You can also find offers on Best Heating's website, and discounted products in their deals section.
Does Best Heating have a BTU calculator?
They do! Head to the bottom of the Best Heating website and find the 'BTU Calculator' option. From there, you can plug in your room dimensions and extra information about the space to find your heat output.
What delivery options does Best Heating offer?
Best Heating offers free standard delivery on all orders, which takes 2-5 days to arrive. For quicker delivery, choose Named Day delivery or Next Working Day delivery, but be aware that both of these have a charge.
What is Best Heating's returns policy?
If you're not happy with your purchase, you can return your order within 30 days of receiving it. Simply contact the Customer Service team by calling or emailing and they'll get your returns process started.
---
How do you use a Best Heating voucher code?
1. Check the terms and conditions of your Best Heating promo code and make sure they match your order.
2. Click the orange 'Get code' button and copy the code if required.
3. Head to the Best Heating website, which should have opened in a new tab or window. If not, just click the link to be taken there.
4. Choose your items, select any applicable options including measurements, then add to your basket and head to the checkout.
5. Under your basket summary, find' Apply Discount Code'. Click on it and enter your code, then click 'Apply Discount'.
6. Proceed to the checkout, make the purchase and wait for your order to arrive!
---
Small space solutions
Fitting everything into a small room is always a challenge. The functional stuff, like furniture, usually takes up the most space, so you're left toying with the layout like a game of Tetris. And deciding where to place your heating can also be a problem, too. Traditional radiators can stretch across large expanses of wall, preventing you from placing furniture against it and further limiting your options. Luckily, there are plenty of ingenious solutions to help you heat up a small room without causing issues. Shopping with a Best Heating discount code can help you save cash as well as room, and with the huge range of small-space options available, you'll be spoilt for choice.
One of the most popular choices for space-saving heating is a vertical radiator. Designed to take up less room horizontally, they can be placed in an awkward corner or alcove without intruding. Choose your design wisely and you can also create a statement: a cool anthracite grey can add an industrial touch, while a colourful design works similarly to a piece of art.
If you prefer a more traditional style, try a narrow double column design that works in more compact spaces like a cloakroom or hallway. Bathrooms and downstairs loos are also prime territory for a towel rail, which doubles up as heating and storage in one. Finally, if you have large windows, opt for a small horizontal radiator that spans the width of the wall but is half the height of a standard model – you'll get all the heat you need while fitting into a small space. Whichever design you choose, make sure you're using that Best Heating promo code to save.
---
Get cosy underfoot
Ever stopped in a hotel or at a holiday rental with underfloor heating? If so, you'll know the feeling of stepping into a bathroom or kitchen and feeling the warmth beneath your feet. Perfect paired with tiles, an underfloor heating system helps keep a room's temperature ambient while preventing chilly toes. That means no more socks, even in winter – and crucially, you'll save wall space where radiators once were, too. As we'll explain below, it doesn't have to cost a ton either, especially with a Best Heating promo code.
While wet underfloor heating systems work well for whole-house installations, Best Heating specialises in electric underfloor heating. This type of UFH is perfect for fitting in an extension, or retrofitting in a single room like a bathroom when you're renovating. It's also much cheaper and easier to fit than wet UFH. With both wet and dry UFH, you'll be taking the strain away from your radiators and saving on your energy bills – so it's budget-friendly, too.
Electric UFH can be fitted under most types of flooring, including stone, ceramic, carpet (under 2.5 tog), wood and vinyl. Best Heating keeps installation simple with its underfloor heating kits, which come with everything you need to install and operate your new system. If you're working with a particularly small room you can opt for a heating mat, which can be cut to size. Whichever you choose, you can also buy a Wi-Fi touchscreen thermostat to keep track of your home's heating. It'll help you to reduce energy costs and can even connect to your smart home with Google Home or Amazon Alexa.
So this season, why not take the plunge and invest in underfloor heating? Use a Best Heating discount when you do to make some serious savings – and enjoy a cosier winter for less.
After a stint writing for true life titles, Ellen made her venture into the world of interiors in 2017 on Real Homes magazine. Now deputy editor, she's always taking inspiration from Real Homes' clever tips and tricks for renters, and has a special interest in sustainability in the home.
Rate Best Heating Discount Codes
About Best Heating
When winter closes in, there's no better way to get cosy than with a new heating system from Best Heating. Looking to upgrade your central heating, or simply replacing a radiator? Whatever you're after, you'll find a huge range of options. Best Heating combines style with quality and budget-friendly prices, so you get the best of all worlds. And of course, using a Best Heating discount code will get you an even better deal on your order. Best Heating specialises in great-looking products, so whether you're shopping for a heritage bathroom or a mid-century-style living room, you'll find something that complements your scheme. You can shop radiators, towel rails and electric heating solutions, and there's a smart heating section, too. Best Heating also stocks plenty of big-name brands, from Milano to Stelrad. So whatever you're looking for, you're guaranteed to find the perfect product to keep you cosy – and a Best Heating voucher code will help you save along the way.
Written By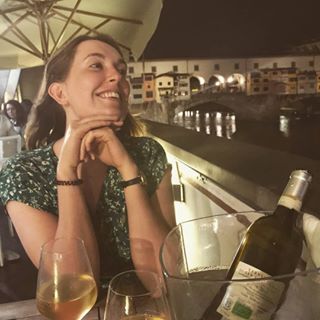 Ellen Finch
Deputy editor
After a stint writing for true life titles, Ellen made her venture into the world of interiors in 2017 on Real Homes magazine. Now deputy editor, she's always taking inspiration from Real Homes' clever tips and tricks for renters, and has a special interest in sustainability in the home.
Best Heating Offers Summary
2 live codes
9 live deals
3 live sales
Top saving 30% OFF
Last updated Sat, 23 Oct 2021