Baker Ross discount codes for October 2021
Save cash with these 15 Baker Ross discount codes!
Hints & Tips
Fancy 10% off your first order? Of course you do! Sign up to the Baker Ross newsletter to get a discount sent straight to your inbox, as well as product updates, craft ideas and exclusive deals. You can also shop more discounts over at the Offers section of the Baker Ross site, where you'll find offers sorted by category and occasion, as well as amazing clearance deals at up to 50% off.
Baker Ross regularly reduces prices across their ranges to help you make the most of your money. Watch out for the red Price Reduced sticker to find the best deals.
If you're a regular at Baker Ross, why not sign up to Premier PLUS and get free UK delivery for a year? For just £7.95 for the year, you can make unlimited orders with free Express Delivery (that's within 1-2 working days, fully tracked) with a minimum spend of just £19. Just add Premier PLUS at the checkout with your next purchase to make the most of this offer.
You're guaranteed to get the best deal when you shop direct at Baker Ross. Their no quibble guarantee means all their products (except for personalised ones) can be returned within 28 days for a full refund. They also offer a 100% price match promise, so if you find an identical product cheaper elsewhere, they'll match the price.
---
FAQs
Where can I find a Baker Ross discount code?
If you're looking for a Baker Ross promo code, you're in the right place! We keep this page updated with the latest working codes at all times, so you're guaranteed to get the best deal. Check out our hints and tips for more money-saving ideas.
Does Baker Ross have a sale?
Yes! Baker Ross has an Offers section on their site where you'll find the latest deals on out-of-season lines, as well as a Clearance section. There, you can save up to 50% on art and craft supplies, so it's easy to pick up a bargain.
Does Baker Ross do free delivery?
If you sign up to Premier PLUS for just £7.95, you'll get free super-fast express delivery for a whole year. Otherwise, standard delivery costs just £2.95 for orders over £20.
How can I get Baker Ross free printables?
Get colouring and activity sheets completely free from Baker Ross. Simply head to their printables section and enjoy a huge range of resources to download free of charge.
Can I order a Baker Ross catalogue?
Yes, UK residents can order a Baker Ross catalogue for free, full of inspirational products and ideas. All you need to do is enter your name and address and you'll receive it through the post along with a special introductory offer. If you've previously ordered from Baker Ross, you should get new catalogue deliveries automatically.
---
How do you use a Baker Ross voucher code?
1. Check the terms and conditions of your Baker Ross discount code and make sure they match your order.
2. Click the orange 'Get code' button and copy the code if required.
3. Head to the Baker Ross website, which should have opened in a new tab or window. If not, just click the link to be taken there.
4. Add your products to your basket, then head to the checkout to review your order.
5. To the right of your basket, enter your code under 'Promotion Code' and click 'Apply'. Your savings should be discounted from the order total.
6. Check out and get ready for your order to arrive!
---
Christmas crafts
Filling the Christmas school holidays can be tricky. Two whole weeks stretch out between you and freedom, and you've got to try and find enough activities to keep the kids happy so you can actually do some work. Out of ideas? We can help! With a Baker Ross discount code, you can stock up on Christmas crafts for less – making life easier for you and your wallet.
With over 900 products stocked on the Baker Ross website, there's plenty to take your child's fancy. Younger kids will love the Christmas tree kits, where they can use foam pieces to construct a tree in a pot, complete with self-adhesive decorations. Or try the adorable gingerbread man mix and match kit, which has eight assorted designs so they can dress up their characters in different outfits.
Older kids will enjoy Baker Ross' decoration kits, from star beads to wooden snowmen. Each kit comes with everything you need to create unique decorations, along with instructions. For a real challenge, let them have a go at the gingerbread house wooden tealight holder kit, which they can construct and finish off with an LED tealight from Baker Ross' collection.
There's even ideas for adults, too – including real acorns with caps, perfect for a natural Christmas display when scattered over a dining table or sideboard. Whatever you choose this Christmas, stock up using a Baker Ross promo code to make your money go further – and happy crafting!
---
Party essentials
Ah, kids' parties. Fun for the children, a definite source of stress for the adults. From sourcing child-friendly food to filling party bags and blowing up balloons, there's tons of admin involved in making a little one's day special. Luckily, Baker Ross is here to help take the stress out of party planning – and if you use a Baker Ross discount code when you shop their party supplies, you'll save on your order, too.
Baker Ross stocks a wide variety of party essentials, including balloons, gift bags, paper chains and decorations. It's easy to throw a themed party thanks to their range of topical products, from football and fairies to unicorns and safari. You can stock up on tableware, too, like paper plates and party cups – perfect for sweeping away into a black bag once everyone's gone home.
Need help thinking up a party bag idea? Baker Ross has you sorted with their party bag themes. Ninjas, pirates, superheroes and unicorns are just some of their suggestions. They stock tiny toys and curios perfect for little ones, from stretchy spiders to glow-in-the-dark springs and rainbow unicorn tattoos. There's even snowman slime if you're hosting a Christmas do – though we can't promise you won't be cleaning it up for weeks afterwards!
Stock up on party favours today and make your child's birthday an amazing one with Baker Ross. Plus, don't forget to use a Baker Ross voucher code to save ££s on your order – your wallet will thank you for it.
After a stint writing for true life titles, Ellen made her venture into the world of interiors in 2017 on Real Homes magazine. Now deputy editor, she's always taking inspiration from Real Homes' clever tips and tricks for renters, and has a special interest in sustainability in the home.
Rate Baker Ross Discount Codes
About Baker Ross
Keeping kids entertained is easy with Baker Ross. The arts and crafts giant supplies creative kit to schools, playgroups and organisations across the UK, but they're also a one-stop shop for anyone looking to stock up on goodies. Their range of activities include fabric painting, jewellery making and clay modelling, as well as sewing, weaving, scratch art and more. And when you shop with a Baker Ross discount code, you can save money on your order – so you can get your littles ones crafting for less. Baker Ross has everything you need to inspire imagination, including a huge range of art supplies like paper, card, paint and deco pens. Their craft supplies cover seasonal celebrations like Halloween and Christmas. And did you know they stock party supplies, too? From tableware to party bag toys, you'll find all you need for a big bash. Shop today and use a Baker Ross voucher code at checkout to save!
Written By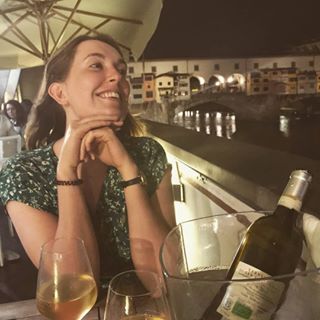 Ellen Finch
Deputy editor
After a stint writing for true life titles, Ellen made her venture into the world of interiors in 2017 on Real Homes magazine. Now deputy editor, she's always taking inspiration from Real Homes' clever tips and tricks for renters, and has a special interest in sustainability in the home.