Argento discount codes for November 2021
Save money when shopping for jewellery with these 27 Argento discount codes!
Most Popular Argento Codes & Discounts
Offer Description
Expires
Discount Type
Save 20% off Pandora Orders with Discount Code
Get up to 50% off RRP on Selected Earrings
Save up to 50% off RRP on Selected Watches
Enjoy up to 50% off RRP in the Argento Shopping Days Event
Hints & Tips
Students can buy themselves a little reward for their hard work studying and get a little knocked off the price with an exclusive saving through Student Beans. To unlock a 10 per cent discount, all they need to do is register and verify their student status with Student Beans and they will be eligible to get money off full price purchases.
Signin up to the newsletter and keep up to date with the latest arrivals in the already impressive range of jewellery that Argento has to offer and be the first to hear about dazzling promotions on your favourite brands.. The details are on the website. It's quick to do and you'll get a welcome offer as a thank you for signing up.
In addition to voucher code offers, Argento also has a great sale section on the website. Just click on the drop down on the website where there is everything from anklets to bracelets, earrings to pendants, rings to watches – some on sale for less than half price.
All Argento jewellery is sent with official brand packaging, including brands exclusive to it. If you want extra packaging, like a free gift bag, just click for one at the checkout. If, however, you are keen to minimise the environmental impact of your purchase, you can request for there to be no packaging – just let them know and they'll try and accommodate your request
---
FAQs
Can I order over the phone at Argento?
Yes. There is a dedicated customer service team available to take phone orders Monday to Friday from 8.15am to 4.45pm. Just call 02890 473483
Is there free delivery from Argento?
Orders over £20 are sent free of charge. For orders under, it will cost £1.95 for standard two to three day delivery. You can get your purchase by 1pm the next working day for a charge of £6.95, or free on orders over £125.
Is there an express option?
For £4.75 you can get your delivery sent within one to two days, or free on orders over £75. For an express delivery on Saturday before 1pm it will cost £9.95 or free on orders over £175.
Can I return an Argento purchase?
Argento is happy to offer free return and exchanges for items bought online (for purchases made in store, contact the branch). You have 90 days to send your order back – unworn and with all the brand packaging – just complete the returns form on the back of the invoice and print off a pre-paid recorded delivery label. For sale and outlet Items, there is a 14-day return window from when you receive your order.
Are there any stand alone Argento stores?
Yes, there are 24 across Ireland, Northern Ireland, England and Scotland. For locations go to the Find A Store section on the website.
How can I get in touch with Argento?
For online you can email them at customerservices@argento.com. You can also use the contact form on the website or talk on live chat
---
How to use Argento discount codes
1. Find the Argento discount code that you want to use with your order and make a note of it – or copy it, ready to paste later.
2. Do your shopping for the piece or pieces that you are after.
3. Once you are done, head to your basket and look for the box marked 'Enter a voucher code' .
4. Type in or paste your code details, then hit apply
5. Check the discount has worked then proceed with payment.
---
Sparkle for the season
Argento is the UK's largest Nomination retailer, an Italian jewellery brand that specialises in collectable charms. It starts with a silver base bracelet which the square-shaped charms fit onto. You can choose one to mark a milestone, celebrate a birthday or to show off the things you love. The bracelets start at £14 for a 14-link option up to £20 for a 20 link bracelet. To help you change the charms and create your own unique design, you can get a bracelet tool on a silver ribbon (£6.50).

The hardest job will be choosing which charms to decorate your bracelet with, but the beauty of the composable bracelets is that you can change them to suit the occasion or just your mood. The best sellers include name charms, cute designs like a paw print in a rose gold heart, a smiling daisy, a pair of baby feet or set of flip flops. If you like a charm that dangles, there are hanging glittering butterflies, hearts and the tree of life. There are festive designs for Christmas such as wrapped gifts, snowflakes, Christmas trees, snow globes or a red-nosed reindeer. And in recognition of the last two years, there is a special charm with a rainbow striped face mask that you can wear with pride or give as a thank you to a front-line hero.

For a truly personal touch, choose a plain charm in gold, rose gold plate or silver plate and have it engraved with a special message. You can even pick a double charm for more words. The charms start from £20 up to £135 for a double-sized piece that sparkles with cubic zirconia.
---
A gem of an idea
Beyonce was not wrong – If you like it, you should put a ring on it. Whether you want a simple band of silver or gold, or an oversized piece that covers your finger to the knuckle, there is an impressive array at Argento.
Pandora is famous for its charm bracelets, but also does a beautiful selection of rings with detailed designs. For a birthday gift, look at beaded ring with a birthstone in it – from deep red for January to pale blue for December. All of the birthstone rings cost £40.
Build up your ring collection, and wear them all at once, by buying stacking jewellery They start from £15 for a silver band, then add a silver twist ring, a linked chain or a crystal band to stunning effect. If you want to wear multiple rings on one finger, the rings should be one size bigger than your regular size.
Jewellery should be the last thing you put on and the first that you take off. Adding it as last will be the finishing touch to an outfit, but also it protects it from that final squirt of perfume or hairspray.Keeping it in a cloth bag will also protect it from air exposure, which can cause it to tarnish. And to be sure it retains its sparkle and shine, polish it with a specialist cloth – Argento sells several different kinds which can buff up everything from sterling silver to crystals or stones. Some of them contain a gentle chemical solution on one side for cleaning precious metals.
Rate Argento Discount Codes
1 ratings with the average rating of 5 out of 5 stars.
About Argento
Argento knows that for a finishing touch to any outfit, a beautiful piece of jewellery is essential. Its staff are experts at selecting and selling exquisite items, having begun in Belfast in the 1980s, when Pete Boyle sold his selection of hand-picked jewellery in the market. His success on the stalls led to the first Argento store opening in the city in 1997 in Belfast, named after the Italian word for silver, which is what Argento has become best known for.The business has now extended to shops across Ireland as well as in Scotland and England, and a website selling jewellery and watches from big name brands such as Pandora, Nomination, Olivia Burton, Swarovski, Ted Baker, Kate Spade, Vivienne Westwood and more. Argento also sources classic and contemporary pieces from around the world for its exclusive, home-grown brands including Argento, Storie, August Woods, Dirty Ruby & Karma. There is something for everyone, whether you're looking for pared back pieces for a subtle statement with workwear, a charm(ing) bracelet for a loved one or all that glitters for a big night out. Treat your friends, treat your family or treat yourself, and enjoy a sparkling saving with a discount code.
Written by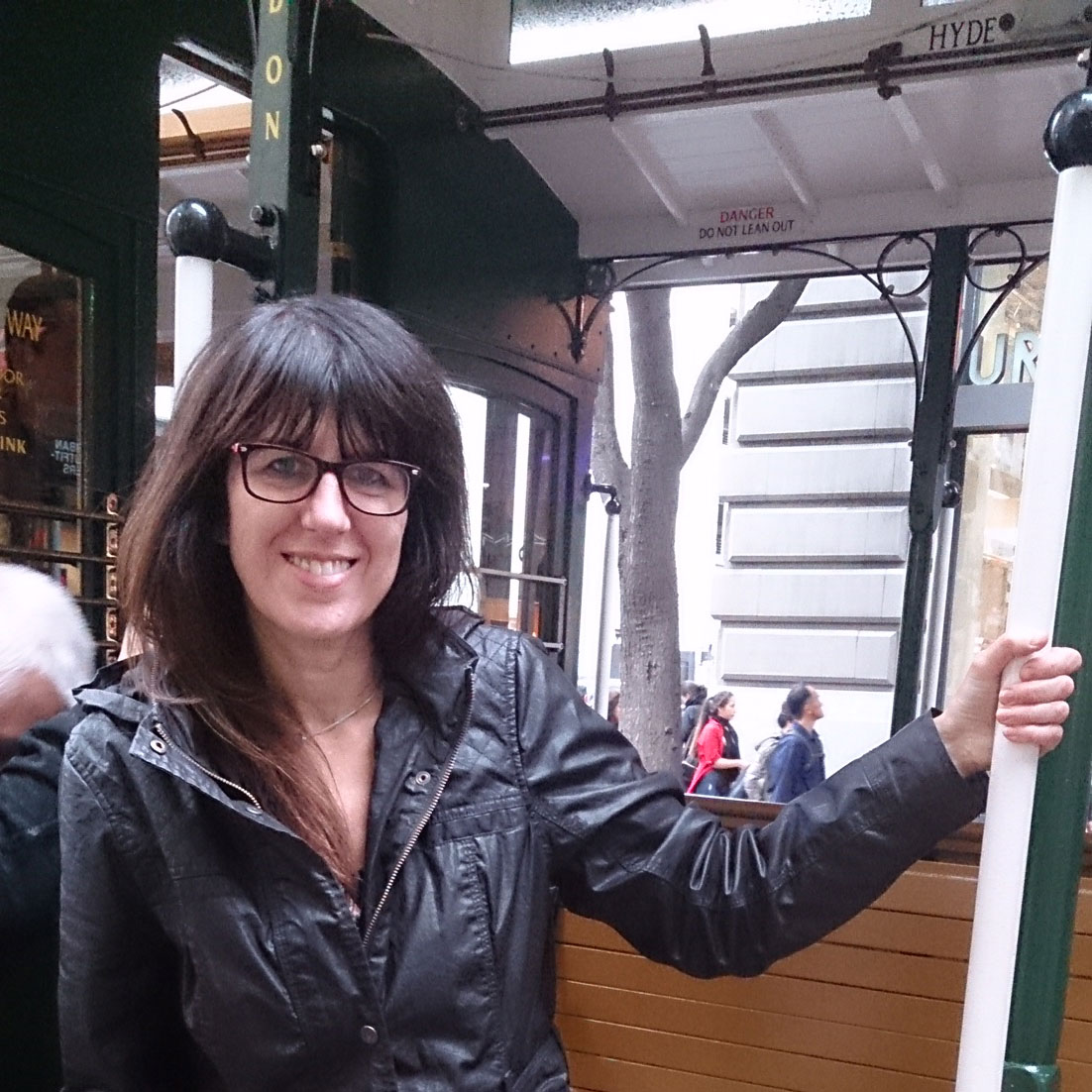 Alison Jones
Assistant Editor
Alison is Assistant Editor on Real Homes magazine. She previously worked on national newspapers, in later years as a film critic and has also written on property, fashion and lifestyle. Having recently purchased a Victorian property in severe need of some updating, much of her time is spent solving the usual issues renovators encounter.
Argento Offers Summary
2 live codes
25 live deals
Top saving 50% OFF
Last updated Fri, 26 Nov 2021