Appleyard London discount codes for November 2021
Save money buying flowers with these 18 Appleyard London discount codes!
Appleyard London Codes you might have missed
Most Popular Appleyard London Codes & Discounts
Offer Description
Expires
Discount Type
Save on Bouquet Orders with 25% off
Exclusive 22% off Beautiful Bouquets
Enjoy 20% off Bouquet Orders
Save 20% off Bouquet and Home Decor Orders
Hints & Tips
Appleyard London buy from British growers and also import from Kenya, working only with Fairtrade farms who look after their employees with good working conditions, fair wages, healthcare, child care and education. They only pick sustainably sourced stems with part of the money they pay going to the local community and contributing to building new schools.
If you tip off a friend to the beauty of Appleyard London's flowers, you could both get rewarded for it with store credit. You just need to register for an account with Appleyard and you'll be given a referral link. If you share that link with family or friends, when they sign up, they'll receive £15 referral credit to use on their first order. And once they've placed their first order over £40, you'll also receive £10 credit. You can make more than one referral and you'll get more credit.
When you choose flowers or a plant from Appleyard, you can click to sign up to Appleyard Privilege, and for just £12 you'll get free tracked delivery for a year. After you join, you'll also get a code for £20 off your next bouquet over £45. Privilege members will also get sent details of offers, exclusive previews of upcoming ranges and access to tutorials on how best to arrange the flowers.
If you want to send another type of surprise gift that will be as gratefully received as a bouquet, check out Appleyard's gorgeous gift hampers. They come packed with gourmet foods presented in an iconic jute bag, or fine wines, Champagnes and malt whiskies
---
FAQs
Does Appleyard London have a newsletter?
Yes, and if you sign up to it you'll get 10 per cent off your first order. The newsletter will keep you updated with special offers, exciting products and news from Appleyard London
Is there a guarantee covering the condition of the flowers?
There is a 100 per cent Happiness Guarantee if you are unhappy with how the flowers look, if they last less than seven days or if there are items missing from your order. You'll be given credit to the value of the affected items plus an additional £10 to your account which can be redeemed if you experience any of the problems covered by the guarantee.
How soon is delivery?
The hand-tied bouquets are sent in a gift box complete with message card, flower food and care instructions. Delivery is seven days a week and there is a next day option if you order by 11am.. You can also choose same day delivery for addresses in London. Prices start from £5.99 for standard tracked.
How do I contact Appleyard London?
The customer experience team are available Monday to Friday, 9am to 5pm, excluding Bank Holidays. You can reach them through the website on email, live chat and Facebook Messenger.
Can I have some advice on a suitable bouquet to send?
You can contact a member of the Customer Experience team via live chat who can hello you to choose the perfect gift, whatever the occasion.
Do Appleyard London deliver to hospitals?
They do, but they recommend that you check with the hospital before sending a gift as some hospitals or hospital wards do not accept deliveries of fresh flowers. If this is the case, they can't offer compensation if the hospital refuses delivery.
---
How to use Appleyard London discount codes
1. Find the Appleyard London discount code you want to use along with your order and make a note of it or copy it for later.
2. Make your purchases on Appleyard London
3. At the shopping cart, click the button which says, 'Do you have a discount code?'
4. A box will appear to enter your discount code. Type or paste it in and click 'Apply Coupon'. (Discount codes are not applicable to subscriptions).
5. If you have issues applying the code, see trouble shooting discount codes on the website
6. Continue with payment details and place your order when you're ready.
---
A cut above
Appleyard London strive to deliver beautiful bouquets that are packed with plump flowers, vibrant colour and fresh foliage. You can choose the size you prefer from bijou and chic to grande, delivered in lush bunches. Alternatively, you can chose convenient letterbox bunches which are carefully packaged in boxes slim enough to slide through your postbox.
Capture all the colours of autumn in Appleyard's stunning seasonal bouquets. The fiery reds, golds and ambers of the changing leaves are replicated in dramatic displays and contemporary colourways, Picked and hand tied by Appleyard's senior florist to bring the glowing embers of the garden inside, the flowers are paired with greenery and glossy hypericum berries to capture autumn's crisp and colourful beauty.
Mixing lush green autumn hydrangeas, pretty red spray roses, vivid mango calla lilies and plump sunflowers, they'll warm your home as days grow shorter and colder. Even the names of the arrangements, like Butternut Squash, Pumpkin Pie, Pumpkin Chutney and Blackberry Crumble, sound as delicious as the arrangements look. The bunches start from £24.99 for a letterbox Lemon Sherbert up to £119.99 for a grande sized Blackberry Crumble.
---
The gift of greenery
Bringing a touch of nature into the home through plants is a great boost to well-being. They aid concentration and productivity, reduce stress levels and improve your mood and the quality of your air – plus they look good. Appleyard do a selection of plants for indoors and outdoors, chosen with the same care and eye for the unusual as their flower bouquets. They include classic house plants such as the yucca, spider plants and the popular monstera, as well as flowering pot plants like elegant orchids, dainty roses, and structural lily plants.
But if you are looking for something unique or to make a bold statement, try the Bromeliad Astrid (£24.99) with its fiery looking flowers, or the Pineapple Plant (£29.99), which is crowned by a miniature fruit. Unlike the fully grown variety, this fruit is bitter rather than sweet, so it's better to buy a fresh pineapple to serve with your cheese. There are even plants for outdoors, too, such as a stylish olive tree that would look great on a patio, balcony or framing your front door, attractively presented with a hessian gift bag wrapped round the base (from £44.99).
If you want to receive or to send fresh flowers every month, sign up to a subscription – or give it as a fabulous gift. You can choose a three month subscription, which will cost £90, six months at £165 or 12 months, at £300, which works out at £25 a bouquet plus free delivery. There is also an option of an ongoing subscription which costs £25 a month with free delivery.
Rate Appleyard London Discount Codes
About Appleyard London
There is something rather wonderful about receiving a bouquet of flowers, and it's just as nice to send one. Appleyard Flowers London know all about brightening lives with stunning blooms. They create cutting edge, one of a kind boutique bunches each one assembled by a skilled and experienced florist and hand-tied with a signature black satin ribbon for a chic twist.The flowers are sourced mainly from British growers with some from Fairtrade farms in Kenya for stylish seasonal blooms and unique new varieties. Choose your bouquet by occasion – whether it's a birthday, as congratulations, a thank you or just to say I love you. You can also pick a gift option and pair the flowers with wine, Champagne or chocolates. Or make a real statement with one of the impactful arrangements from the couture collection.Send something beautiful to someone you love or a gift for yourself and get money off with a voucher code.
Written by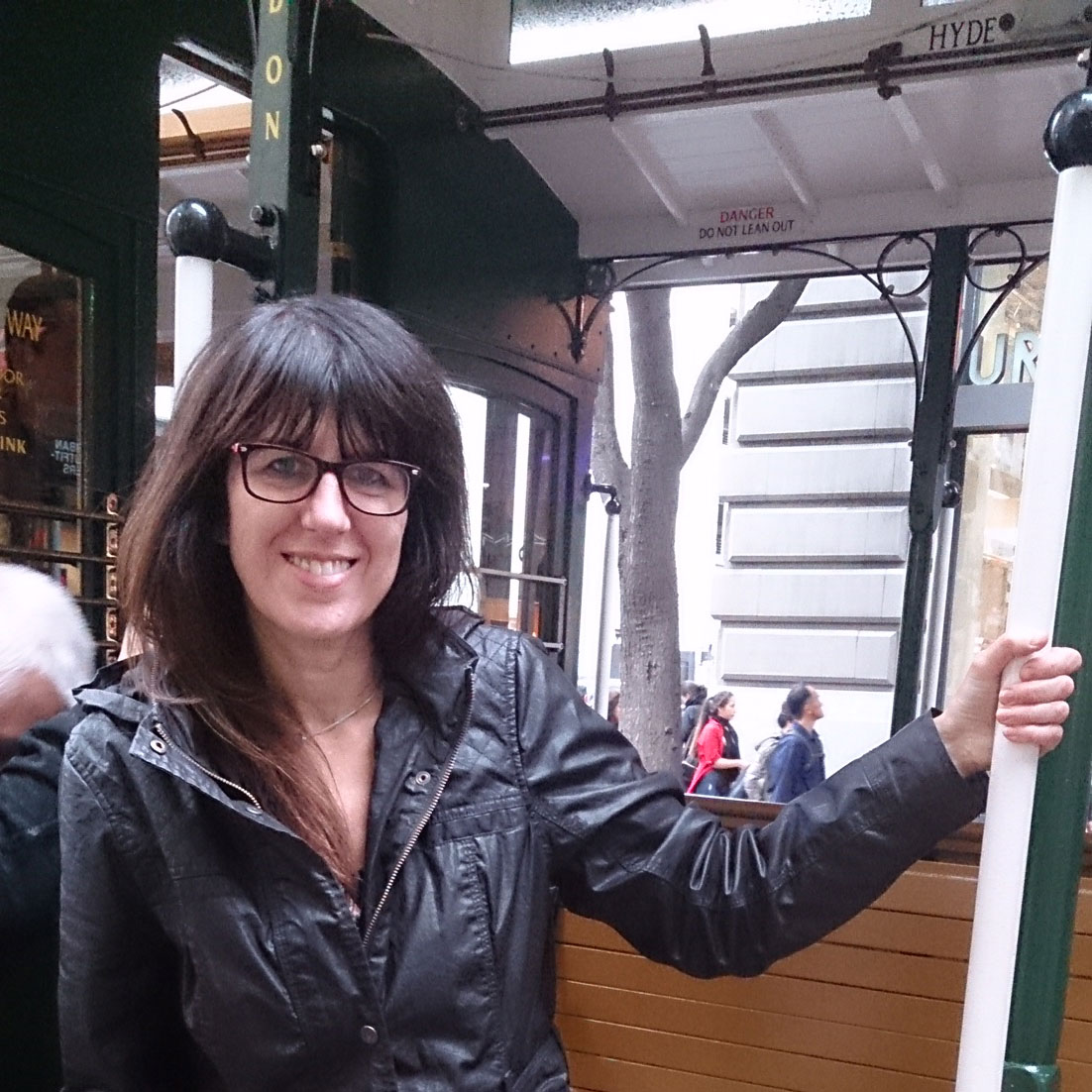 Alison Jones
null
Alison is Assistant Editor on Real Homes magazine. She previously worked on national newspapers, in later years as a film critic and has also written on property, fashion and lifestyle. Having recently purchased a Victorian property in severe need of some updating, much of her time is spent solving the usual issues renovators encounter.
Appleyard London Offers Summary
14 live codes
4 live deals
Top saving 25% OFF
Last updated Thu, 25 Nov 2021