If you're seriously considering buying a home this year, you're up quite a lot. Home prices are still rising, with no sign that the property market is about to slow down soon. The pandemic has caused a sharp rise in demand for property, while the inventory keeps shrinking, with the number of new for sale listings declining every month. There is a lot of competition – and, despite the fact that mortgage rates are still at an all-time low, the down payments required keep rising, with 20 percent now considered as standard by many lenders.
Nevertheless, if it's time, then it's time, and if you're ready to become a home owner, then you need to start looking. And – another thing you need to do right now is get a mortgage pre-approval letter.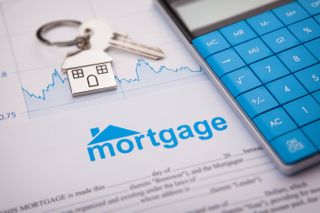 What is a mortgage pre-approval letter, and do you really need one? Well, technically you don't. Real estate agents will still show you around a property even if you don't have one. However, with the competition for houses being as strong as it is now, you need every opportunity to show sellers and agents that you are serious and financially ready to buy; a pre-approval letter is your proof.
First of all, though, don't get a pre-approval letter confused with a mortgage prequalification, which is just a general estimate of how much you might be able to borrow – you can usually get such an estimate from any mortgage comparison website in a matter of minutes, after answering a couple of simple questions about your salary and spending. It's a 'nice to know', but it has no official standing, and will not sway sellers in your favor.
A pre-approval, on the other hand, is as rigorous as a mortgage application itself, and is the lender's official statement of how much they'll lend you for a mortgage. To get one, you'll need to give the lender all your official documents related to your income, your assets and debts, and a permission for a hard credit inquiry. It may sound scary, but being in possession of the letter immediately signals to realtors and sellers that you are ready, you can afford the home, and that should you make an offer, you can complete quickly. For many sellers, this will be a deal breaker.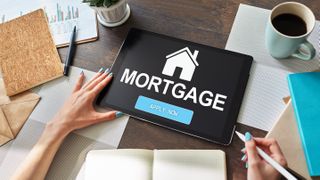 As importantly, though, getting pre-approved will mean that you'll know exactly which homes you should be looking at in the first place. As realtor Ronanne Nitti told Realtor.com, '[t]here is no sense in wasting your own time and that of an agent to see homes until you are ready to purchase.' In fact, it'll also make the mortgage application quicker and easier once you are ready to proceed, although you don't have to get the mortgage with the same lender who issued you the pre-approval.
A pre-approval letter will last 60-90 days (it will say on the letter), so once you've got one, be aware that you've got a couple of months to find a home and put in an offer, or you'll have to reapply.
So, get organised, make sure your credit score is healthy (request a credit report if you're not sure), and take the plunge. The sooner you get a pre-approval letter, the better chance you'll have of buying the home you want this year.